Emergency without Urgency, the Monkeypox outbreak fiasco
We need Monkeypox vaccine TODAY, not next week. We need our community clinics to be covered fully and IMMEDIATELY be reimbursed by Medi-Cal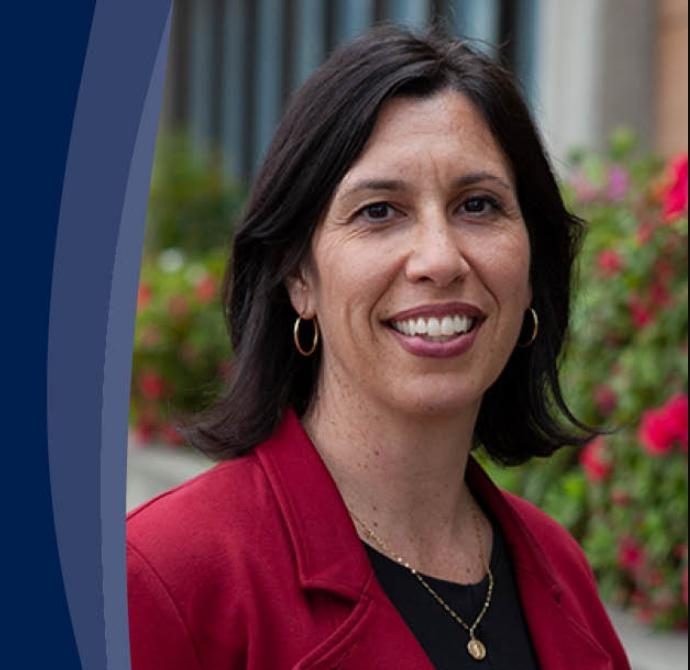 LOS ANGELES – One of the most significant legacies of the HIV and AIDS crisis is the establishment of robust LGBTQ+ community based health organizations that not only advocate for our community but which also provide care.
These clinics are indeed the legacy of generations of community members lost to AIDS and have become the healthcare backbone of our LGBTQ+ community. They play a substantial role in promoting successful HIV and STD prevention and during the vaccination efforts against Covid played a crucial role in ensuring our community was safer.
Los Angeles is particularly blessed with a large number of them. Between the LA LGBT Center, APLA, the AIDS Healthcare Foundation, St. John's Wellness and other AIDS healthcare service providers, there are literally dozens of clinics throughout the County. As the AIDS pandemic evolved, these clinics repurposed, maintaining their role in providing both basic and specialty healthcare for the LGBTQ community. They are comparable in quality to more mainstream community healthcare providers.
For a new scourge faced by our community, Monkeypox, one would think the expertise of these clinics would be immediately called upon and activated as an inoculation center for the vaccine. However, the fact they weren't being engaged was evident early on.
The LA County Department of Public Health, (LACDPH) rightly or wrongly, responded as soon as vaccine was made available to them by opening its own clinics to the community and putting shots into arms. Demand was strong.
It seemed reasonable at first that their locations, though remote from the traditional centers of our community, should begin immediately but, it was hoped, with a plan to engage more partners. That did not happen quickly enough for a variety of reasons and concerns immediately emerged.
On July 27, as publisher of this newspaper, alarmed by a then seemingly nascent health crisis on the precipice of exploding virally in the MSM community, I hosted a Town Hall bringing together the LA County Department of Public Health, representatives of the three largest networks of LGBTQ+ healthcare providers, a former Monkeypox patient, researchers and advocates.
One of the objectives of that town hall was to highlight to our government's healthcare leadership the importance of involving the world's most robust networks of LGBTQ+ clinics in the dispensing of monkeypox vaccines.
Cases since that Town Hall have more than doubled in Los Angeles and also nationally.
And frustration has grown exponentially, largely due to the supply's rapid depletion..
While many excellent strategies were deployed by LACDPH to engage other partners, precious little vaccines were ever provided to the community clinics represented at the Town Hall. The LA LGBT Center's clinic received less than 2000 doses; AIDS Health Foundation received approximately 1000 doses and others like APLA also received similar scant inventory.
While the outrage can be answered in part by a lack of available vaccines, it's an issue that can be squarely blamed on President Biden's CDC and FDA- it's simply outrageous that the vaccine rollout has been so badly handled by the Federal government. But on a local level there are indications that even if federal distribution and supply chain issues got fixed, our community clinics would still be underutilized or perhaps unable to be utilized at all.
Michelle Baass, Director of the California Department of Health Care Services (DHCS), appointed by Governor Gavin Newsom to oversee the health of about 14 million Californians on Medi-Cal, the state's Medicaid program, has decided that the LGBTQ+ Clinics do not qualify for reimbursement if they administer Monkeypox vaccine without pass-through funding from the federal government which potentially could take many months to even occur.
You heard that right.
The institutions we built, the conveniently located clinics we are familiar with are being defunded.
You might ask, "how is that defunding?"
Without Medi Cal reimbursement, the financial strain on our clinics is enormous- the Los Angeles LGBT Center has already warned they are experiencing significant financial stress as a and have turned to the community for donations so they can continue inoculations when vaccines become available again.
It's not clear when that will be.
Aaron Fox at the LA LGBT Center put it best when he told the Blade's Brody Levesque "Our community cannot wait for DHCS and CMS to continue talking. We must take action on this yesterday and we are in a Public Health crisis and government bureaucracy and inaction is unacceptable and will only result in increased suffering in our community." 
Fox added that his perception of the government response is that while the Biden-Administration and California have declared a Public Health Emergency, in terms of immediate action taken thus far it is little more than saying, "oh look there's a house on fire," but neglecting to dial 911 and get the fire dept rolling.
It's a sleight we do not deserve, particularly not from administrations like Gavin Newsom and Joe Biden whom we view as reliable allies.
On behalf of the Blade and our LGBTQ+ community, I call on all involved parties to correct this situation immediately.
Major East Coast cities such as New York have had robust and successful vaccination efforts that have reached many times more arms than in Los Angeles. Why should a city the size of Boston or Washington DC have been prioritized over Los Angeles or California?
We need a supply of Monkeypox vaccine TODAY, not next week. We need our community clinics to be covered fully and IMMEDIATELY be reimbursed by Medi-Cal.
Most of our community clinics are also still hyper-stressed financially because the State of California has failed to reimburse them for their work inoculating people against Covid.
Our community needs our allies to prove again why we can trust them: it's very disconcerting to be treated so shodily after 40 years of AIDS and 3 years of Covid.
It's also extremely disconcerting that after our leaders and this newspaper fought so hard to get California's Department of Health to include LGBTQ+ data in healthcare collection around Covid-19 that it came to nothing when a new epidemic emerged.
Get it together, Michelle Baass, or leave.
Monkeypox must be treated as an emergency that DOES requires a great deal of urgency
Supporting the community, Transgender Awareness Week 2022
This week, let us rededicate ourselves to committing to supporting our trans siblings making sure their voices are heard & shared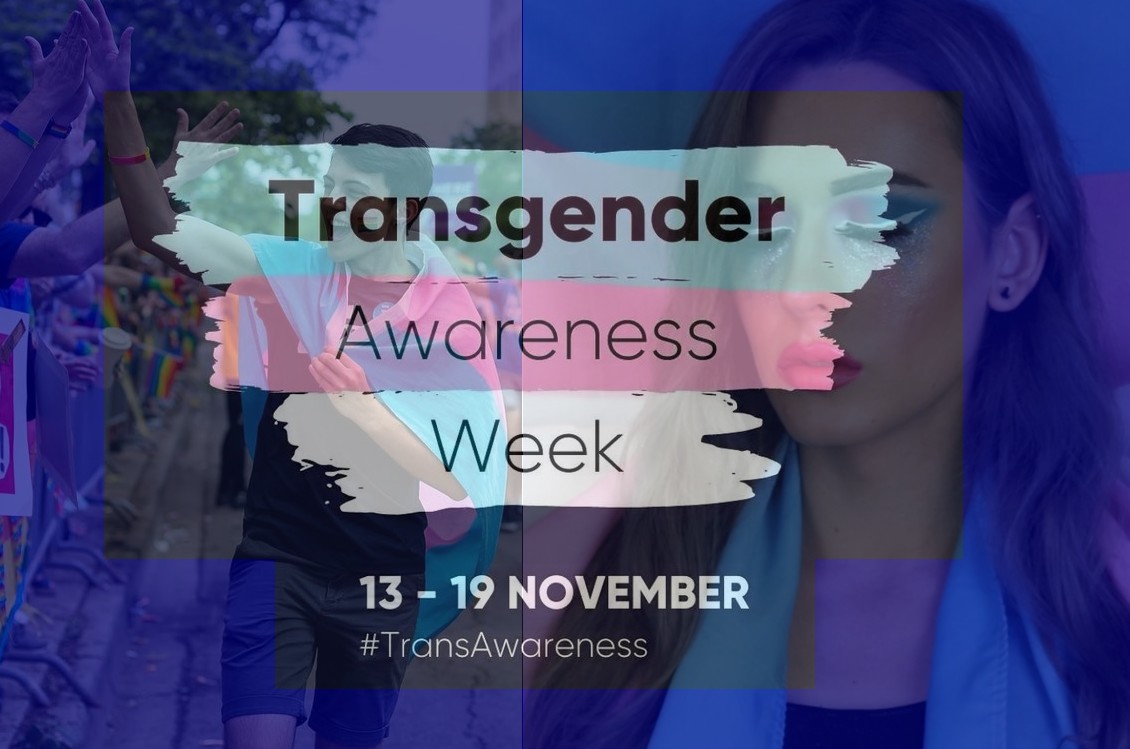 LOS ANGELES – Transgender Awareness Week, observed November 13 to November 19, is a one-week celebration leading up to the annual International Transgender Day of Remembrance (TDoR), November 20, which memorializes victims of transphobic violence.
It must, however, represent more than just a journalistic or even an activist/advocacy organization's effort to support and sustain the trans, queer, gender non-binary or gender non-conforming global community. This week needs to be so much more than perfunctory acknowledgement of this misaligned and persecuted segment of humanity.
This week, this publication and others in queer and mainstream media must tell the stories outlining the very humanity of trans people and urge others to celebrate the diversity and the impact of the significant contributions that trans people make for the betterment of all globally.
Trans people are human- period, or "full stop." Look at the incredible contributions that trans people make to enhance the lives of humanity on this planet that we all share. Just a short list of a few examples:
Dr. Rachel Levine, Admiral, U.S. Public Health Service and the 17th Assistant Secretary for Health for the U.S. Department of Health and Human Services. Dr. Levin has spent her entire career as a physician focused on the opioid crisis, adolescent medicine, eating disorders, and LGBTQ medicine.
Laverne Cox, actress, model, and LGBTQ+ equality rights activist. One of the most well-known trans actors and Black transgender celebrities, Cox has 'kept it real' as demonstrated by her words and public advocacy serving as a role model for youth.
Patricio Manuel, boxer and champion athlete. Manuel long struggled with his gender identity, rejecting the many ways society and his family forced him to live as a girl and in the end he overcame his gender dysphoria.
Elle Hearns, a transgender rights activist and the co-founder of the Black Lives Matter movement. Elle serves as a visible reminder of the power of advocacy at a grass-roots level.
Abel Liu, an accomplished student at the University of Virginia who is an Echols Scholar as well as a Truman Scholar. Abel is the first openly transgender and first Chinese-American student to be elected as Student Council president at a major institution of higher education.
Sarah McBride, Sarah was just reelected as Delaware's Senator from the First State Senate District. She's spent her life fighting for dignity, equality, and a level playing field for everyone as human beings.
These are just but a few limited choices of the literal tens of thousands of noteworthy Trans people whose lives and talents enrich this nation and globally making a difference every single day. Trans people are sheriffs, EMTs, firefighters, pilots, teachers, comedians; they are parents, grandparents, uncles, aunts, brothers, sisters, nephews, nieces, sons and daughters. Every single one a vital part of the whole.
Here on the staff of the Los Angeles Blade, journalist Dawn Ennis and LA Blade columnist and political analyst Brynn Tannehill lend their voices reporting and commenting on issues that impact all of us.
The bottom line is that without the contributions of transgender people, there would be a gap, a virtual emptiness in the rich diversity of humanity if you will. This week we need to celebrate, uplift, and yes, also mourn the lives of trans people lost to murder or suicide because of the promise that might have been.
We must fight against those who work to strip trans people of their dignity and their very right to exist. These last few years has seen a litany, a plethora of legislative efforts to erase trans rights from healthcare, sports, and even banning books that dare to mention trans people.
This week, let us rededicate ourselves to committing to supporting our trans siblings, making sure their voices are heard and shared. Trans rights ARE human rights.
*********************
Troy Masters is publisher and Brody Levesque is editor of the Los Angeles Blade