Landmark Kenya intersex rights law takes effect
Activists praise Children Act 2022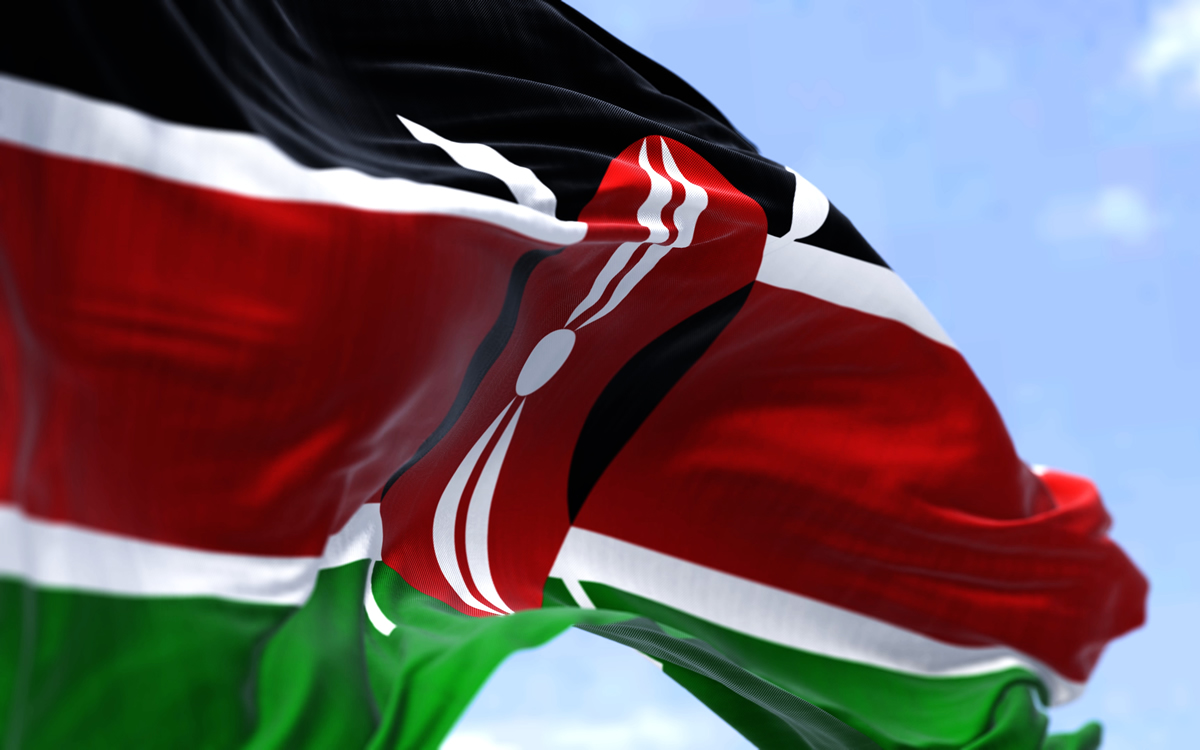 NAIROBI, Kenya — A new law that took effect late last month in Kenya has granted equal rights and recognition to intersex people
Intersex people are now recognized as Kenya's third gender with an 'I' gender marker in response to the Children Act 2022. Kenya is the first African country that has granted the intersex community this universal right.
The new law requires intersex children to be treated with dignity and have equal access to basic services like medical treatment and education, in addition to social protection services as a special need. It also requires the accomodation of intersex children in child protection centers and other facilities.
Courts are also required to consider the needs of intersex children who are on trial — including the calling of an expert witness — before they issue any ruling. The law further stipulates that anyone can be a foster parent without restrictions of gender, age or marital status.
It also protects intersex children from so-called sex normalization surgeries, and such procedures will only be done with a doctor's recommendation. Those who violate the law will face at least three years in jail and a fine of at least $5,000.
"This is a great and major milestone globally for Kenya. We are now way ahead and can teach our neighbors and the whole globe good practices," said Jedidah Wakonyo, a human rights lawyer and former chair of the Intersex Persons Society of Kenya.
The long journey for recognition started dramatically in 2006 when some human rights organizations petitioned courts about a detainee who had been accused of a violent robbery.
Authorities perceived the suspect was a man after police strip-searched him before he entered prison.
This followed numerous court battles by intersex people who demanded the right to recognition as another gender in their birth certificates.
Being denied birth certificates from the discriminatiory law that only recognized male and female genders further limited their access to national identity cards, passports and other crucial documents and government services.
The Births and Deaths Registration Act under the new law's Section 7 (3) "shall take measures to ensure correct documentation and registration of intersex children at birth."
Intersex people commonly have a combination of male and female gonads (ovaries or testicles) or ambiguous genitalia.
Wakonyo, who also chaired the Intersex Persons Implementation Coordination Committee and was named the International Court of Justice's 2020 jurist of the year, describes the law's enactment as a historic moment because of its comprehensive definition of an intersex person.
It defines an intersex child as "a child with a congenital condition in which the biological sex characteristics cannot be exclusively categorized in the common binary of female or male due to inherent and mixed anatomical, hormonal, gonadal or chromosomal patterns which could be apparent before, at birth, in childhood, puberty or adulthood."
Kenyan law considers anyone under 17 to be a child.
"Defining an intersex from a child's perspective while taking care of many aspects and not just the physical notion of being intersex is the best practice because in future they don't find themselves in the state of gender confusion between males and females like the current situation," stated Wakonyo.
This provision essentially protects intersex persons from being deprived of their constitutional rights of gender recognition under the country's Bill of Rights.
Veronica Mwangi, the deputy director at Kenya's National Commission on Human Rights, that helped secure the law's implementation, said it addresses issues for which the intersex community has been fighting for years.
"It is very progressive and we are glad about the gains because it provides for the existence of the intersex which all state actors have to accept. Full implementation is what we now need to focus on," she said.
The law took effect roughly five years after Kenya became the first African nation and the second country in the world after Australia to count intersex people in a Census. The 2019 survey showed 1,524 Kenyans were intersex.
Intersex rights groups had initially petitioned the courts for a total ban of surgeries on intersex children unless they were a medical emergency.
Wakonyo backs the provision for a doctor's approval on grounds that the surgeries will only be done "in the best interest of the intersex child, informed consent of the parents and the participation of the child depending on the age." Wakonyo and other activists say the relaxation of the requirements for adopting intersex children not only seeks to end the problem of neglect and abandonment but also the stigma that has left some to die by suicide.
The law safeguards adoptive parents' rights and parental responsibility and intersex children from child labor, online expuse and other forms of exploitation.
"Intersex children who are just like other children will no longer be killed at birth because of their gender ambiguity," said Wakonyo.
Despite the law's huge benefits for the intersex community, Wakonyo notes it is a "very significant foundation" for the group because gender-specific accommodations in social gatherings and facilities remain needed.
Another historic win for intersex Kenyans this year was the Kenyan National Commission on Human Rights' decision to hire an intersex commissioner.
"Dr. Dennis Wamalwa applied as an intersex (person), interviewed as an intersex (person), and the shortlist comprised male, female, and 'I' gender for intersex. He emerged (at the) top and his intersex friends and associates came to witness his swearing," stated Wakonyo, who also served as a Kenyan National Commission on Human Rights commissioner.
Report documents continued persecution of LGBTQ+, intersex people in Cameroon
Country's penal code criminalizes consensual same-sex sexual activity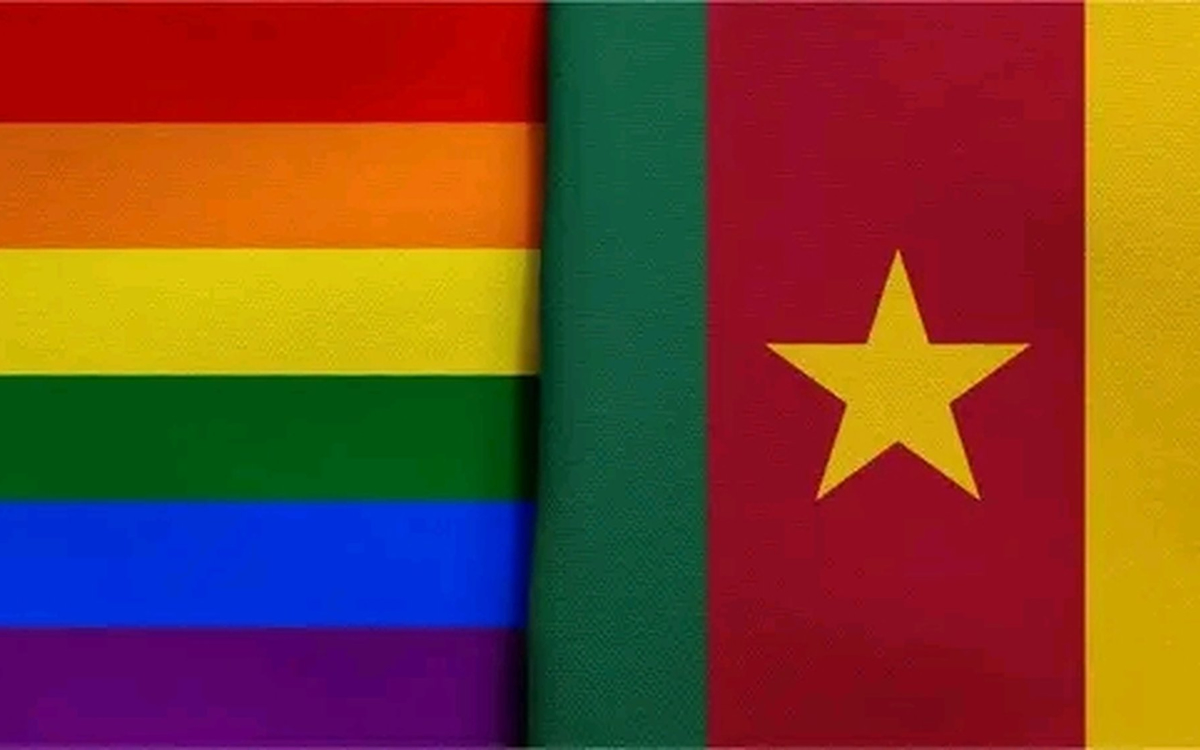 YAOUNDÉ, Cameroon — A 2022 Human Rights Watch report shows LGBTQ+ and intersex people in Cameroon continue to suffer persecution and abuse.
The Penal Code of 2016 criminalizes consensual same-sex sexual activity for both men and women. It carries a maximum penalty of five years in prison and a fine. Cameroon's first penal code, which was adopted in 1965, did not criminalize homosexuality, but a 1972 amendment made consensual same-sex sexual activity illegal.
"In 2022, armed groups and government forces committed human rights abuses, including unlawful killings, across Cameroon's Anglophone regions and in the Far North region and the persecution of LGBT people and mob attacks against members of the LGBT community intensified," notes the report.
The report notes security forces from March to May 2022 "arbitrarily arrested" at least six people and detained 11 others "for alleged consensual same-sex conduct and gender nonconformity."
Human Rights Watch indicates a crowd of eight men armed with machetes, knives, sticks and wooden planks attacked a group of at least LGBTQ+ and intersex people in April 2022. Cameroonian police detained and beat at least two of the victims, according to the report.
Tembeng Eli-Ann Anwi, a Cameroonian gender rights activist, said religion also plays a pivotal role in the ostracization of LGBTQ+ and intersex people.
"Identifying as 2SLGBTQIA+ is still a crime in Cameroon as per our Penal Code. Even though we are rectifying laws on gender equality, our government still finds it a criminal offence because it is still a crime and doing it publicly is bad, as any crime in Cameroon with evidence is a punishable offense," said Anwi. "Moreso, if we look in the Bible, Sodom and Gomorrah were destroyed partly because this was practised there and for Christians, we know just the relationship between a man and a woman and not people of the same gender.
"So to protect the people of this rainbow nation, they have to go to where it is being accepted, if you think it is right, come out and advocate for your beliefs, but do not forcefully engage people in your circle," added Anwi. "However, not everyone or every society goes with every belief so to be safe you have to practice yours in your closet till the day it is legal, but people should not judge people for who they are."
Blaise Chamango, director of Human Is Right, a Cameroonian NGO, said the police use the Penal Code to justify the arbitrary arrests of LGBTQ+ and intersex people.
"Section 346 of the Cameroon Penal Code condemns homosexuality in Cameroon so the police officers use this as a pretext to keep harassing LGBT persons and subjecting them to illegal detention," said Chamango. "As a result, those who identify as LGBT are constantly under attack from the community because it is something which is new and strange to many here, in some communities which are still very traditional it is even a taboo to mention that as some people are hostile to LGBT and do not want to associate with them."
Chamango, like Anwi, noted religion in Cameroon "is strongly against the LGBT community as most religious leaders here abhor the practice and discourage believers to associate or accept identifying as LGBT as being normal."
"Nevertheless, we need to empower civil society organizations to carry out sensitization campaigns to promote a culture of tolerance and coexisting with LGBT persons and the rest of the society," said Chamango. "It is also important to provide technical and material support to such organizations so as to provide legal support to LGBT persons who are victims of abuses."
The State Department's 2021 human rights report notes numerous cases of authorities arresting LGBTQ+ and intersex Cameroonians and abusing them while in their custody. Violence and discrimination based on sexual orientation, gender identity and HIV status were also commonplace in the country.
"The constitution prescribes equal rights for all citizens; however, the law does not explicitly prohibit discrimination against LGBTQI+ persons in housing, employment, nationality and access to government services such as health care," notes the report. "Security forces sometimes harassed persons based on their perceived sexual orientation or gender identity, including individuals found with condoms and lubricants. Fear of exposure affected individuals' willingness to access HIV and AIDS services, and several HIV positive men who had sex with men reportedly were partnered with women, in part to conceal their sexual orientation. Anecdotal reports suggested some discrimination occurred in places of employment with respect to sexual orientation."
U.S. Ambassador to Cameroon Christopher Lamora is openly gay.
The Washington Blade has reached out to the State Department for comment on the Human Rights Watch report.
Daniel Itai is the Washington Blade's Africa Correspondent.