Pan Africa ILGA: Investigate anti-LGBTQ, anti-intersex murders
"The inhumane violations and slaughter of LGBTIQ+ persons should prompt thorough investigations, aimed at prosecuting those responsible"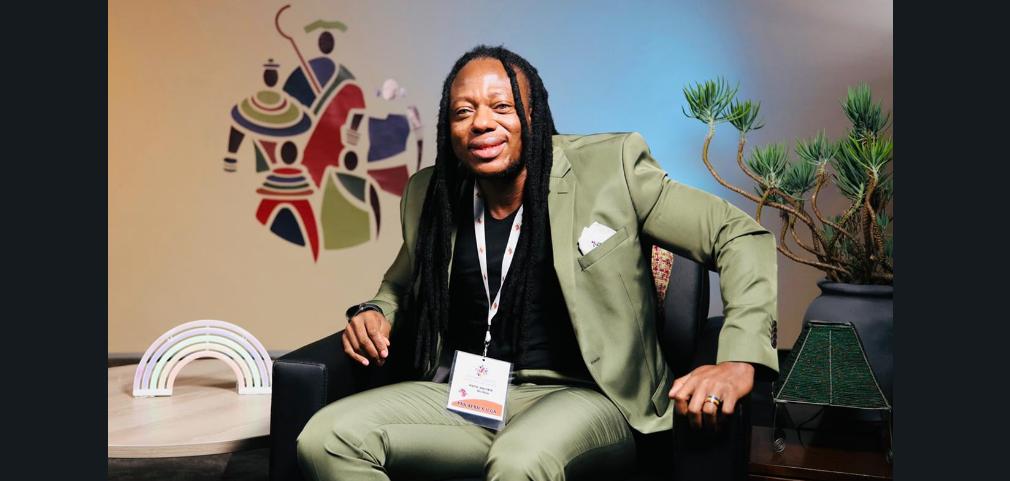 JOHANNESBURG, Guateng, South Africa – Pan Africa ILGA once again urged authorities across the continent to investigate the murders of LGBTQ and intersex people and to work to reduce violence based on sexual orientation and gender identity.
The organization — which comprises 268 groups that work for LGBTQ and intersex rights across Africa — in a report it issued in July noted a number of high profile murders that have taken place this year. They include Sheila Lumumba, a 25-year-old Kenyan woman who was murdered in April, Pinky Shongwe, a 32-year-old South African who was stabbed to death in March, and Obisike Donald Ibe, a 31-year-old doctor in Nigeria who was slain in January.
Lumumba, a lesbian who was reportedly targeted because of her sexual orientation, was raped before her murder. A South African court in April sentenced two men to life in prison for raping a 19-year-old lesbian woman in 2020
"LGBTIQ+ persons deserve to thrive without fear of being persecuted," said Pan Africa ILGA Executive Director Nate Brown. "The recent murder of Sheila in Kenya reflects the realities of the LGBTIQ+ community in Africa. It bears mentioning that unfortunately, these are not isolated incidents. They are part of a pattern of attacks, violence and murders against LGBTIQ+ persons across the continent."
Pan Africa ILGA board co-chairs Star Rugori and Barbra Wangere at the same time said the organization is in the process of developing a crisis reporting center that will document human rights violations against LGBTQ and intersex people in Africa and advocate for increased protections and respect for them.
"The inhumane violations and slaughter of LGBTIQ+ persons should prompt thorough investigations, aimed at prosecuting those responsible," said Rugori and Wangere in a joint statement. "Government needs to protect activists and the greater LGBTIQ+ community and to call a halt to the impunity that links this chain of vicious murders. LGBTIQ+ lives matter and should be protected at all costs just like the rest of our African citizens."
Bishop Sithembele Sipuka of the Catholic Diocese of Mthatha in South Africa during an interview with the Catholic Information Service for Africa said people who identify as LGBTQ or intersex should be treated with dignity.
"The most we can do, for now, is to grapple with it, to try and understand, and to see how to continue treating these people with the dignity that they have because, despite their sexual orientation, they are still children of God, they have the same dignity," said Sipuka. "I have known people, credible people, authentic people who are gay or lesbian, very intelligent, very integral people, very committed people, very loving people, and so it is difficult to say that there's something wrong with this one, you know because some of them really are in terms of integrity full of admiration, the way they are as a person that is difficult for me to condemn them, and say that there is something wrong with them."
Sipuka also touched the issue of marriage equality, which is usually a catalyst for homophobic statements.
"The process and teaching of the church so far is still that marriage is between a man and a woman, but on the other hand, it does not mean at all that we should despise or think of people who are gay and lesbian as any less than heterosexual people," said Sipuka.
I cannot say you can go ahead and get married because I don't have the mandate to do that. I do things on the mandate of the church. I am open to hearing more on how pastorally to deal with this matter. I am also open for it to be discussed theologically. In the end, the teachings about the church are always about love even exactly everything that they touch is about love," added Sipuka.
Report documents continued persecution of LGBTQ+, intersex people in Cameroon
Country's penal code criminalizes consensual same-sex sexual activity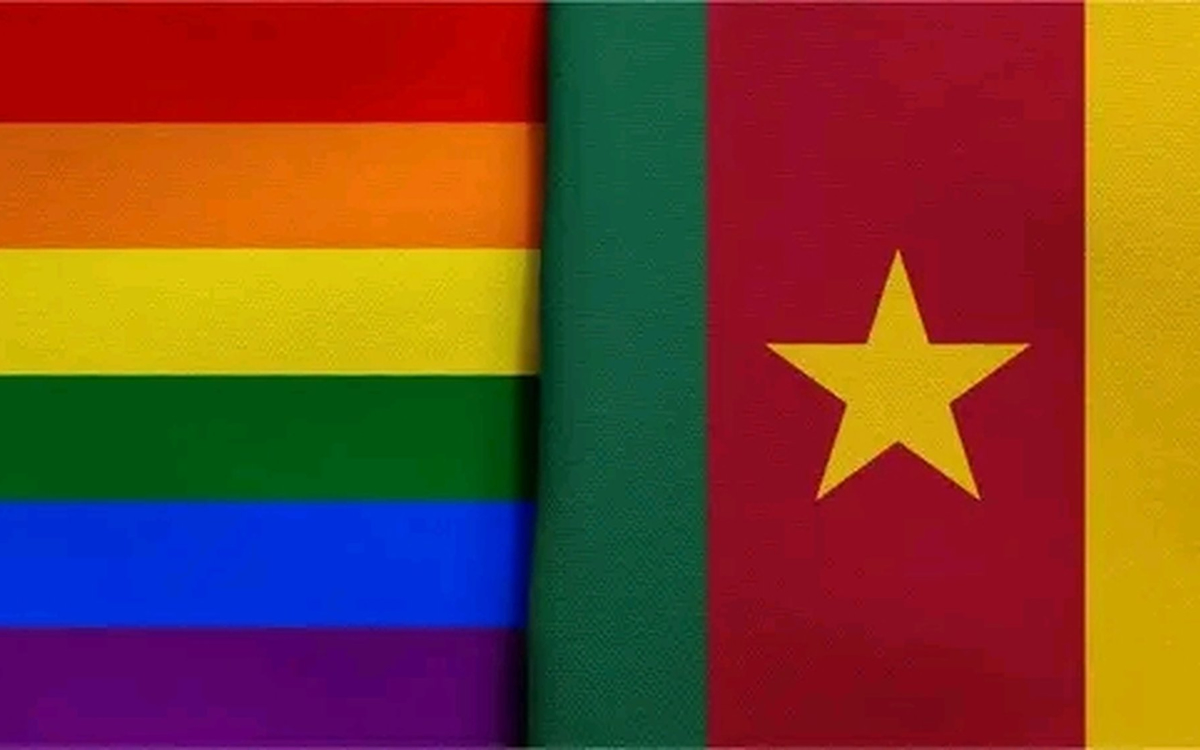 YAOUNDÉ, Cameroon — A 2022 Human Rights Watch report shows LGBTQ+ and intersex people in Cameroon continue to suffer persecution and abuse.
The Penal Code of 2016 criminalizes consensual same-sex sexual activity for both men and women. It carries a maximum penalty of five years in prison and a fine. Cameroon's first penal code, which was adopted in 1965, did not criminalize homosexuality, but a 1972 amendment made consensual same-sex sexual activity illegal.
"In 2022, armed groups and government forces committed human rights abuses, including unlawful killings, across Cameroon's Anglophone regions and in the Far North region and the persecution of LGBT people and mob attacks against members of the LGBT community intensified," notes the report.
The report notes security forces from March to May 2022 "arbitrarily arrested" at least six people and detained 11 others "for alleged consensual same-sex conduct and gender nonconformity."
Human Rights Watch indicates a crowd of eight men armed with machetes, knives, sticks and wooden planks attacked a group of at least LGBTQ+ and intersex people in April 2022. Cameroonian police detained and beat at least two of the victims, according to the report.
Tembeng Eli-Ann Anwi, a Cameroonian gender rights activist, said religion also plays a pivotal role in the ostracization of LGBTQ+ and intersex people.
"Identifying as 2SLGBTQIA+ is still a crime in Cameroon as per our Penal Code. Even though we are rectifying laws on gender equality, our government still finds it a criminal offence because it is still a crime and doing it publicly is bad, as any crime in Cameroon with evidence is a punishable offense," said Anwi. "Moreso, if we look in the Bible, Sodom and Gomorrah were destroyed partly because this was practised there and for Christians, we know just the relationship between a man and a woman and not people of the same gender.
"So to protect the people of this rainbow nation, they have to go to where it is being accepted, if you think it is right, come out and advocate for your beliefs, but do not forcefully engage people in your circle," added Anwi. "However, not everyone or every society goes with every belief so to be safe you have to practice yours in your closet till the day it is legal, but people should not judge people for who they are."
Blaise Chamango, director of Human Is Right, a Cameroonian NGO, said the police use the Penal Code to justify the arbitrary arrests of LGBTQ+ and intersex people.
"Section 346 of the Cameroon Penal Code condemns homosexuality in Cameroon so the police officers use this as a pretext to keep harassing LGBT persons and subjecting them to illegal detention," said Chamango. "As a result, those who identify as LGBT are constantly under attack from the community because it is something which is new and strange to many here, in some communities which are still very traditional it is even a taboo to mention that as some people are hostile to LGBT and do not want to associate with them."
Chamango, like Anwi, noted religion in Cameroon "is strongly against the LGBT community as most religious leaders here abhor the practice and discourage believers to associate or accept identifying as LGBT as being normal."
"Nevertheless, we need to empower civil society organizations to carry out sensitization campaigns to promote a culture of tolerance and coexisting with LGBT persons and the rest of the society," said Chamango. "It is also important to provide technical and material support to such organizations so as to provide legal support to LGBT persons who are victims of abuses."
The State Department's 2021 human rights report notes numerous cases of authorities arresting LGBTQ+ and intersex Cameroonians and abusing them while in their custody. Violence and discrimination based on sexual orientation, gender identity and HIV status were also commonplace in the country.
"The constitution prescribes equal rights for all citizens; however, the law does not explicitly prohibit discrimination against LGBTQI+ persons in housing, employment, nationality and access to government services such as health care," notes the report. "Security forces sometimes harassed persons based on their perceived sexual orientation or gender identity, including individuals found with condoms and lubricants. Fear of exposure affected individuals' willingness to access HIV and AIDS services, and several HIV positive men who had sex with men reportedly were partnered with women, in part to conceal their sexual orientation. Anecdotal reports suggested some discrimination occurred in places of employment with respect to sexual orientation."
U.S. Ambassador to Cameroon Christopher Lamora is openly gay.
The Washington Blade has reached out to the State Department for comment on the Human Rights Watch report.
Daniel Itai is the Washington Blade's Africa Correspondent.