Mr. Gay World pageant sues winner for defamation
Loew Breyenbach won pageant in 2021, resigned two months later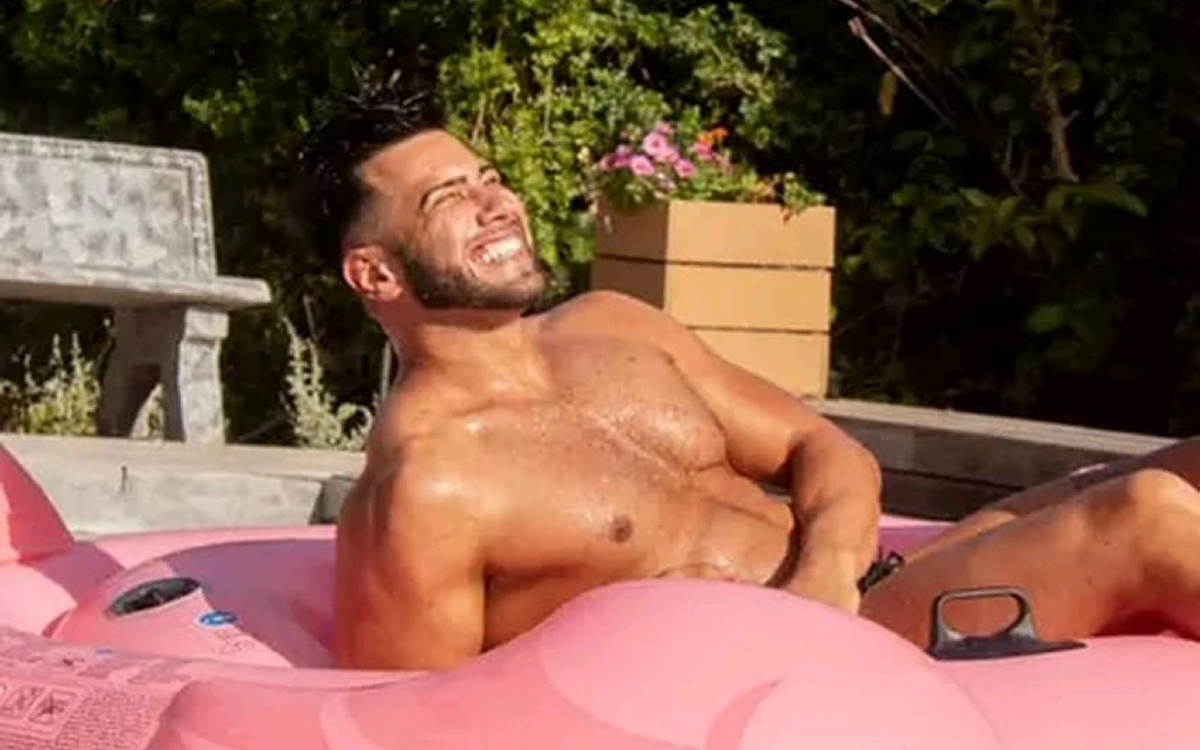 BOKSBURG, South Africa — Organizers of the Mr. Gay World pageant have filed a defamation lawsuit against a South Africa man who won the event in 2021.
Loew Breyenbach, a 33-year-old man from Boksburg, South Africa, resigned as Mr. Gay World last December, two months after winning the pageant due to what he describes as the unfair contact he signed with organizers.
Breytenbach has accused pageant organizers of tarnishing his reputation because he was already a media personality before he entered the competition. Breytenbach added he thought the Mr. Gay World competition was a platform he could use to broaden his charity work and organizers had the interests of the LGBTQ+ and intersex community at heart.
"I think it is my right to know what happens to the money I raise for the organization in my capacity as Mr. Gay World. Who is benefiting from these sponsorships? I led the Gay Pride March in Namibia last weekend and was not given anything towards my expenses, but I was reprimanded via their lawyers to tag the organization in all social media posts," said Breytenbach following his resignation.
Pageant organizers last week in a statement they released accused him of defamation and announced they had filed a lawsuit against him.
"Due to the allegations published by Mr. Breytenbach, the former Mr. Gay World 2021, an application has been launched by Gay World Events (Pty) Ltd, Gay World Foundation (NPC) and its co-founders against Mr. Breytenbach to protect them from future harm and to request the removal of the defamatory publications," it reads.
"The relief sought against Mr. Breytenbach and (his publicist, Gavin Prins,) is to cease and desist from spreading false information about the Mr. Gay World brand and its co-founders. In December 2021, Mr. Breytenbach published a press release and attended to a radio interview wherein he alleged and implied that the parties mentioned above were dishonest and fraudulent. The defamatory allegations equated to an unfounded smear campaign which have caused reputational harm to those concerned," the statement continues. "The rights of Gay World Events (Pty) Ltd, Gay World Foundation (NPC), and its co-founders remain strictly reserved, not only in total but also to supplement the content of this statement at any time in the future, pending the outcome of the litigation."
Breytenbach said he remains undeterred, noting LGBTQ+ and intersex community deserves better from pageant organizers.
"Waking (up to this) is always a scary experience, but not this time. The 2SLGBTQIA+ community deserves more," he said. "We deserve to know which charities to support and we deserve inclusion, and transparency."
The court has not scheduled a date to consider the case.
"As we await trial, I want to once again thank every member of the 2SLGBTQIA+ community for standing by me, and most of all, to those brave souls across Africa and my friends at OUT and PROUD Namibia who have been key leaders in the movements of change in 2SLGBTQIA+ issues," said Breytenbach.
Mr. Gay World, meanwhile, has announced this year's pageant will take place in Cape Town, South Africa from Oct. 9-16.
This will be the seventh time that South Africa will host Mr. Gay World, although two of these contests were hosted virtually to accommodate COVID-19 pandemic restrictions.
Report documents continued persecution of LGBTQ+, intersex people in Cameroon
Country's penal code criminalizes consensual same-sex sexual activity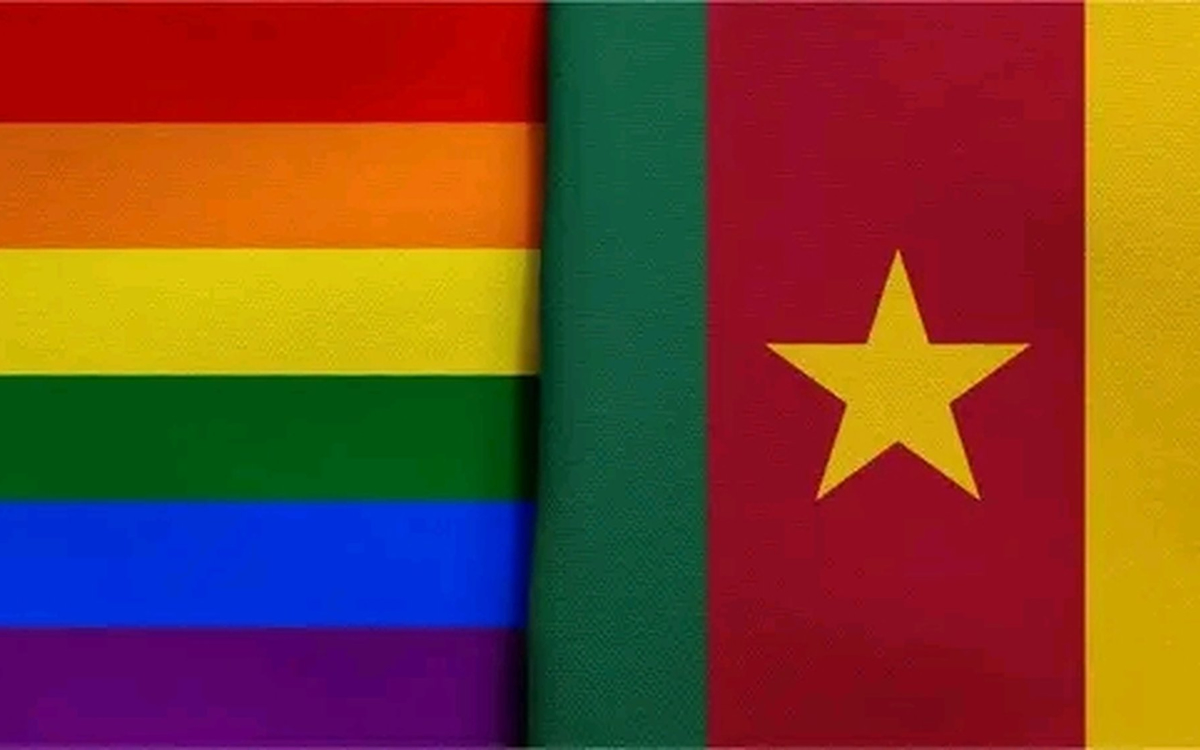 YAOUNDÉ, Cameroon — A 2022 Human Rights Watch report shows LGBTQ+ and intersex people in Cameroon continue to suffer persecution and abuse.
The Penal Code of 2016 criminalizes consensual same-sex sexual activity for both men and women. It carries a maximum penalty of five years in prison and a fine. Cameroon's first penal code, which was adopted in 1965, did not criminalize homosexuality, but a 1972 amendment made consensual same-sex sexual activity illegal.
"In 2022, armed groups and government forces committed human rights abuses, including unlawful killings, across Cameroon's Anglophone regions and in the Far North region and the persecution of LGBT people and mob attacks against members of the LGBT community intensified," notes the report.
The report notes security forces from March to May 2022 "arbitrarily arrested" at least six people and detained 11 others "for alleged consensual same-sex conduct and gender nonconformity."
Human Rights Watch indicates a crowd of eight men armed with machetes, knives, sticks and wooden planks attacked a group of at least LGBTQ+ and intersex people in April 2022. Cameroonian police detained and beat at least two of the victims, according to the report.
Tembeng Eli-Ann Anwi, a Cameroonian gender rights activist, said religion also plays a pivotal role in the ostracization of LGBTQ+ and intersex people.
"Identifying as 2SLGBTQIA+ is still a crime in Cameroon as per our Penal Code. Even though we are rectifying laws on gender equality, our government still finds it a criminal offence because it is still a crime and doing it publicly is bad, as any crime in Cameroon with evidence is a punishable offense," said Anwi. "Moreso, if we look in the Bible, Sodom and Gomorrah were destroyed partly because this was practised there and for Christians, we know just the relationship between a man and a woman and not people of the same gender.
"So to protect the people of this rainbow nation, they have to go to where it is being accepted, if you think it is right, come out and advocate for your beliefs, but do not forcefully engage people in your circle," added Anwi. "However, not everyone or every society goes with every belief so to be safe you have to practice yours in your closet till the day it is legal, but people should not judge people for who they are."
Blaise Chamango, director of Human Is Right, a Cameroonian NGO, said the police use the Penal Code to justify the arbitrary arrests of LGBTQ+ and intersex people.
"Section 346 of the Cameroon Penal Code condemns homosexuality in Cameroon so the police officers use this as a pretext to keep harassing LGBT persons and subjecting them to illegal detention," said Chamango. "As a result, those who identify as LGBT are constantly under attack from the community because it is something which is new and strange to many here, in some communities which are still very traditional it is even a taboo to mention that as some people are hostile to LGBT and do not want to associate with them."
Chamango, like Anwi, noted religion in Cameroon "is strongly against the LGBT community as most religious leaders here abhor the practice and discourage believers to associate or accept identifying as LGBT as being normal."
"Nevertheless, we need to empower civil society organizations to carry out sensitization campaigns to promote a culture of tolerance and coexisting with LGBT persons and the rest of the society," said Chamango. "It is also important to provide technical and material support to such organizations so as to provide legal support to LGBT persons who are victims of abuses."
The State Department's 2021 human rights report notes numerous cases of authorities arresting LGBTQ+ and intersex Cameroonians and abusing them while in their custody. Violence and discrimination based on sexual orientation, gender identity and HIV status were also commonplace in the country.
"The constitution prescribes equal rights for all citizens; however, the law does not explicitly prohibit discrimination against LGBTQI+ persons in housing, employment, nationality and access to government services such as health care," notes the report. "Security forces sometimes harassed persons based on their perceived sexual orientation or gender identity, including individuals found with condoms and lubricants. Fear of exposure affected individuals' willingness to access HIV and AIDS services, and several HIV positive men who had sex with men reportedly were partnered with women, in part to conceal their sexual orientation. Anecdotal reports suggested some discrimination occurred in places of employment with respect to sexual orientation."
U.S. Ambassador to Cameroon Christopher Lamora is openly gay.
The Washington Blade has reached out to the State Department for comment on the Human Rights Watch report.
Daniel Itai is the Washington Blade's Africa Correspondent.