Monkeypox vax outages & bureaucracy impedes healthcare providers
CDC on Friday reported that the number of confirmed cases of the monkeypox virus has doubled in the past two weeks escalating to 11,177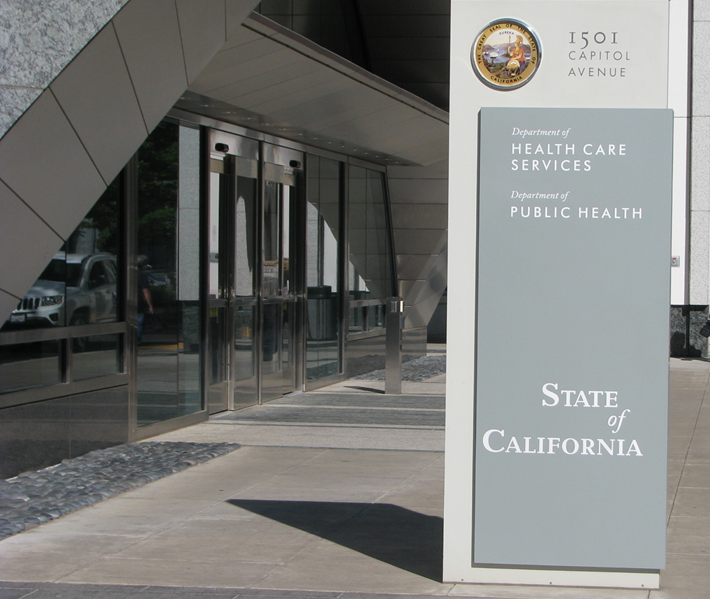 LOS ANGELES – Frustrations are mounting as the campaign to vaccinate people against infection of the monkeypox virus is derailed by a critical supply shortage of vaccine doses with added bureaucratic obstacles in getting financial reimbursement to the healthcare providers and clinics dispensing the vaccine.
The Los Angeles County Department of Public Health has nearly exhausted its limited supplies of the JYNNEOS and is anticipating resupply, but has paused its County-wide pre-registration link on its website, putting off scheduling new vaccine appointments.
In one notable example, Public Health's Monkeypox Vaccination Pop-Up Clinic at the West Hollywood Library exhausted its supply of the vaccine on Friday and ceased operations. According to a press release from West Hollywood city officials, more doses of vaccine are anticipated to be delivered by the federal government in the coming days, on a date to be determined. Once supply is reestablished, then operations will resume for the Pop-Up Clinic.
Exacerbating the crisis, the Centers for Disease Control and Prevention on Friday reported that the number of confirmed cases of the monkeypox virus has doubled in the past two weeks escalating to 11,177.
In Los Angeles County, the County Health Department said that the county's monkeypox profile is similar to the national case load increase as the disease spreads.
Complicating the issue, in an action taken earlier this week, Michelle Baass, the Director
of the California Department of Health Care Services, (DHCS) announced that Medi-Cal will only reimburse Federally Qualified Health Centers (FQHCs) for monkeypox vaccine administration when provided during a face-to-face visit with a provider.
Reacting to Baass' decision, a group of 17 healthcare providers for the LGBTQ community in California sent a letter to Director Baass expressing deep concerns regarding the seemingly arbitrary move, which ran counter to the history of state efforts during the coronavirus pandemic.
In the letter [embedded below] the signatories representing the 17 organizations stated:
"This decision will significantly hamper the ability of FQHCs to respond to the monkeypox outbreak with the speed and urgency it requires and flies in the face of Governor Newsom's declared State of Emergency.
As health care providers who serve a significant percentage of low-income LGBTQ+ Californians, we believe this decision is a flagrant example of institutionalized homophobia and we urge the department to reverse course immediately. Monkeypox vaccine administration by FQHCs should be reimbursed in the same way as COVID-19 vaccines."
The letter also stated:
"Regrettably, DHCS' announcement this week will only make it harder for many of our most
vulnerable LGBTQ+ Medi-Cal patients to be vaccinated. In the FQHC setting, monkeypox
vaccines are generally administered outside of a primary care visit by a non-billable provider.
This allows us to vaccinate a significantly greater number of patients on a daily basis.
Forcing Medi-Cal patients to have a face-to-face visit with a primary care provider will dramatically slow our current vaccination effort and make it even harder to control the current outbreak. In the time it takes for one individual to have their vitals taken and engage in a face-to-face visit with a primary care provider, FQHCs have the ability to vaccinate 15-20 people. DHCS' policy makes absolutely no sense from a public health perspective and it screams of discrimination."
Anthony Cava, a spokesman for the California Department of Health Care Services, responded to the Blade's inquiry over the facts of the letter laid out by the Healthcare provider signatories. However Cava ignored the implications of homophobia and discrimination specified in the letter:
"In response to the monkeypox public health emergency, the Department of Health Care Services (DHCS) appreciates the tremendous effort, focus, and compassion that our clinic partners are bringing to the important work of combatting this virus in their communities. Their hard work and dedication make them critical partners in our response.
DHCS is committed to working with the Centers for Medicare & Medicaid Services (CMS) to respond to monkeypox. DHCS will broadly seek federal approval to reimburse vaccine administration and applicable laboratory testing at 100 percent of the Medicare rate, once established. As part of this request, DHCS will seek federal approval to reimburse Federally Qualified Health Centers (FQHC), and similarly situated clinics that are paid an all-inclusive rate, the vaccine administration fee for vaccine-only visits, consistent with how we are reimbursing for COVID-19 vaccine-only visits. The requested federal approvals will also include reimbursement for vaccine administration performed by non-clinic providers.
At this time, DHCS has not yet received federal guidance regarding reimbursement policies for the administration of the monkeypox vaccine. However, DHCS has communicated with CMS about the urgent need for clarity. Pending the release of such guidance, we informed FQHC providers that we will reimburse them for care provided, which may include the administration of the vaccine if it is done as part of a clinic visit that includes addressing this virus."
Aaron Fox, the Director of Government Relations for the Los Angeles LGBT Center responded to the DHCS statement:
"Our community cannot wait for DHCS and CMS to continue talking. We must have action on this yesterday and we are in a Public Health crisis and government bureaucracy and inaction is unacceptable and will only result in increased suffering in our community," Fox told the Blade in a phone call late Friday.
Fox added that his perception of the government response is that while the Biden-Administration and California have declared a Public Health Emergency, in terms of immediate action taken thus far it is little more than saying, "oh look there's a house on fire," but neglecting to dial 911 and get the fire dept rolling.
The Blade also had a conversation by phone late Friday with Jim Mangia, President and CEO of St. John's Community Health, a network of community clinics in the greater Los Angeles region:
"While I applaud the spirit of the DHCS response, however, spirit alone will not stop this outbreak. DHCS has the power to make decisions about reimbursement rates and services allowable under Medi-Cal so they can set an interim rate for monkey-pox administration at the same rate it was set under COVID-19. I'll note though that it took DHCS over a year to reimburse clinics for the COVID-19 community clinic programs. We urge them to do the right thing now before its too late."
At a federal level, this last week on Tuesday, as part of a decision by Secretary of Health & Human Services Xavier Becerra to issue a determination under Section 564 of the Federal Food, Drug and Cosmetic Act to justify emergency use authorization of vaccines, the FDA also ordered a new vaccine approach.
This would change injections of the JYNNEOS vaccine from the subcutaneous route (delivery of the vaccine under the fat layer underneath the skin) to the intradermal route (delivery of the vaccine into the layer of skin just underneath the top layer).
This would allow for healthcare providers to squeeze five doses out of what used to be just one dose, which the FDA said should increase the number of vaccine doses in the national stockpile from 441,000 to more than 2.2 million.
In a letter first obtained by the Washington Post and later by the Blade, [embedded below] Paul Chaplin the President & CEO of Bavarian Nordic A/S, the sole manufacturer of the JYNNEOS Monkeypox vaccine expressed grave misgivings over HHS Secretary Becerra's plan to dilute the dosage.
"Bavarian Nordic (BN) is dedicated to assisting Governments around the globe to control the current monkeypox outbreak and is fully supportive of dose-sparing approaches, such as delaying the second vaccination. However, we do have some reservations on the ID approach, due to the very limited safety data available," Chaplin wrote.
Addressing both the reimbursement issues raised by the community clinic networks as well as the supply chain issues, California State Senator Scott Wiener told the Blade in an email,
"The Administration has been a strong partner in our effort to fight monkeypox, and we're working closely and collaboratively to ensure our response is as effective as possible. I'm confident we'll be able to resolve this issue."
Wiener (D-San Francisco) was appointed by California Senate President Pro Tem Toni Atkins (D-San Diego) to chair the newly-formed State Senate Select Committee on Monkeypox. Also appointed as members of the committee are Senators Susan Eggman (D-Stockton), John Laird (D-Santa Cruz), Rosilicie Ochoa Bogh (R-Yucaipa), Lena Gonzalez (D-Long Beach), and Richard Pan (D-Sacramento).
LADPH reported Friday that the total Monkeypox / Orthopox Confirmed Cases were 797 which
included Long Beach and Pasadena which have separate independent health departments.
| | |
| --- | --- |
| Los Angeles County (excl. Long Beach and Pasadena) | 753 |
| Long Beach | 36 |
| Pasadena | 8 |
Long Beach data as of August 11, 2022 at 12:00 AM.
Pasadena data as of August 10, 2022 at 5:30 PM.
CDC Monkeypox data table for August 12, 2022, 11,177 total cases:
| Location | Cases |
| --- | --- |
| Alabama | 30 |
| Alaska | 2 |
| Arizona | 170 |
| Arkansas | 15 |
| California | 1,945 |
| Colorado | 111 |
| Connecticut | 59 |
| Delaware | 8 |
| District Of Columbia | 328 |
| Florida | 1,085 |
| Georgia | 851 |
| Hawaii | 12 |
| Idaho | 9 |
| Illinois | 771 |
| Indiana | 78 |
| Iowa | 15 |
| Kansas | 3 |
| Kentucky | 11 |
| Louisiana | 103 |
| Maine | 3 |
| Maryland | 275 |
| Massachusetts | 202 |
| Michigan | 92 |
| Minnesota | 66 |
| Mississippi | 11 |
| Missouri | 20 |
| Montana | 2 |
| Nebraska | 15 |
| Nevada | 74 |
| New Hampshire | 15 |
| New Jersey | 293 |
| New Mexico | 16 |
| New York | 2,295 |
| North Carolina | 138 |
| North Dakota | 2 |
| Ohio | 89 |
| Oklahoma | 12 |
| Oregon | 95 |
| Pennsylvania | 298 |
| Puerto Rico | 48 |
| Rhode Island | 31 |
| South Carolina | 60 |
| South Dakota | 2 |
| Tennessee | 67 |
| Texas | 815 |
| Utah | 69 |
| Vermont | 2 |
| Virginia | 175 |
| Washington | 251 |
| West Virginia | 4 |
| Wisconsin | 31 |
| Wyoming | 0 |
Supervisor Hahn to host Downey & Long Beach vax pop-ups
"This vaccine is critical to keeping people safe from the MPOX virus and I want to make it as easy as possible for people to get vaccinated"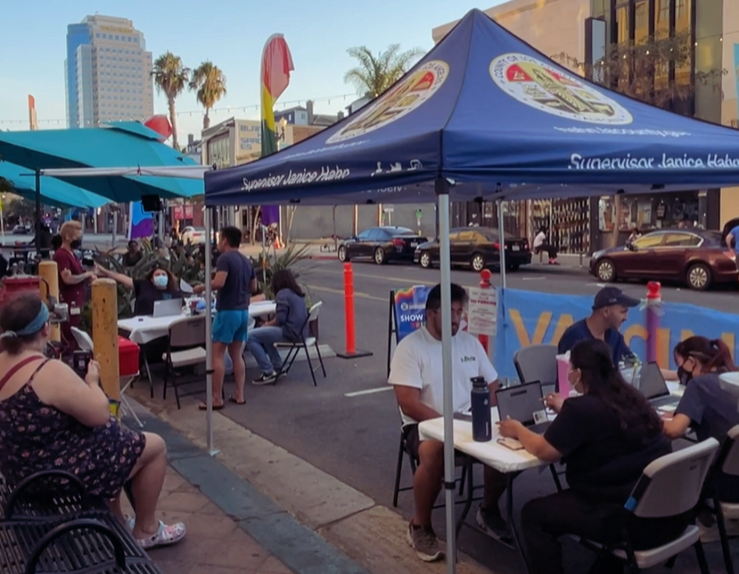 DOWNEY, Ca – Los Angeles County Supervisor Janice Hahn will host a series of Mpox vaccine pop-up clinics outside of bars in Downey and Long Beach this coming weekend. These follow a successful Mpox vaccine pop-up that the Supervisor held outside of Hamburger Mary's in Long Beach earlier this month, where 67 people received a dose.
"This vaccine is critical to keeping people safe from the MPOX virus and I want to make it as easy as possible for people to get vaccinated," said Supervisor Hahn. "I am partnering with the LA County Department of Public Health, Long Beach Public Health, and the City of Downey to bring these pop-up vaccine clinics to places where people spend their free time and that are considered safe spaces by the LGBTQ+ community."
Muevelo Fridays is an LGBTQ+ Latino dance party held once a week at The Epic Lounge in Downtown Downey. Falcon and Falcon North are well-established bars serving Long Beach's LGBTQ+ community. The Falcon is located on East Broadway, home to several other gay bars that attract people from across the region.
"We appreciate that the Supervisor listens to community concerns, especially when it comes to public health, and we're grateful that she's using her resources at the county level to bring the mobile testing unit to Downey," said Downey Councilman Mario Trujillo, who worked with Supervisor Hahn's office to bring the pop-up to Downey on Friday. "We invite Downey residents and residents from surrounding communities to take advantage of the unit that's being brought locally for their benefit."
The vaccine pop-ups are carried out using a cargo van mobile unit. Supervisor Hahn purchased one of these mobile vans to bring COVID-19 vaccines to communities across her district.
On-site vaccination staff are employees of the Los Angeles County and Long Beach public health agencies.             
What:  Supervisor Janice Hahn Mpox vaccine pop-ups
Details:
Friday, September 23, 8pm to 10:30pm
Muevelo Fridays
The Epic Lounge
8239 2nd St., Downey, CA 90241
Saturday, September 24, 8pm to 12am
Falcon
1435 East Broadway, Long Beach, California 90802
Sunday, September 25, 5pm to 9pm
Falcon North
2020 East Artesia Boulevard, Long Beach, California 90805
Racial disparities persist in monkeypox outbreak
With the racial disparity ongoing, health observers say additional efforts are needed to reach out to marginalized communities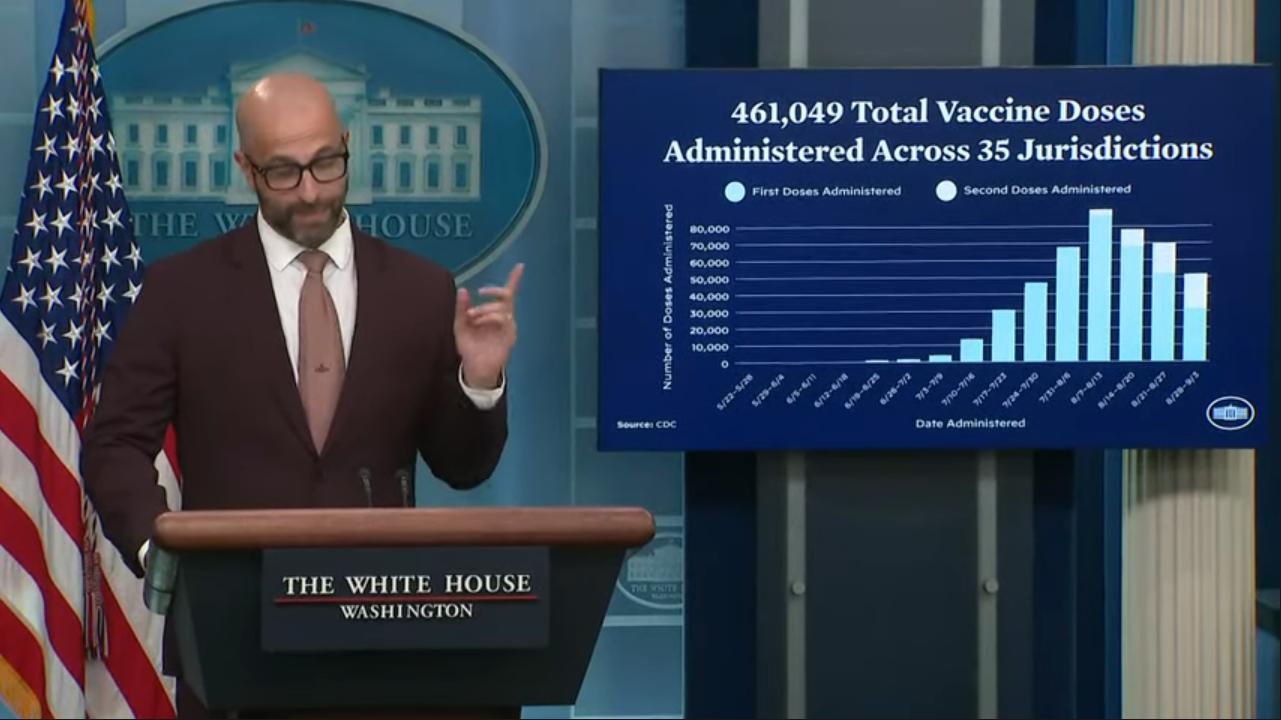 WASHINGTON – Racial disparities persist in response to the monkeypox outbreak as the numbers of Black and Latino men contracting the disease are now disproportionately high, but that inequity is getting new attention as overall cases drop.
Although overall new cases in the monkeypox outbreak are steadily on the decline after numbers peaked in the summer, a growing share of the continuing numbers belong to men who have sex with men who are racial minorities.
The latest numbers show the racial disparity dramatically. In the week of Sept. 4, Black people consisted of 41 percent of the cases and Latinos consisted of 27 percent, while 26 percent were white and three percent were Asian, according to data from the Centers for Disease Control.
Black people among the new cases of monkeypox were much smaller when numbers were first reported earlier in the summer. For example, the percentage was 18 on June 22 and as low as 8 percent June 8. The percentage of Latinos, as with white people, has been on the decline, although they're still overrepresented in new cases in the context of their demographics in the U.S. population at large.
The disproportionate impact of new monkeypox cases on racial minorities hasn't gone unnoticed. As a result, health officials are attempting to shift the focus of the monkeypox outbreak away from gay and bisexual men and other men who have sex with men more broadly and more toward men of color who are sexual minorities.
Sean Cahill, director of health policy research at the Boston-based Fenway Institute, said in an interview with the Washington Blade the racial disparities in the monkeypox outbreak are largely the result of Black and Latino men being "less likely to get vaccinated than their proportion of the population."
"So they're more vulnerable to monkeypox, and they're less likely to get the vaccine," Cahill said. "So that's a real problem, and it's really critical that you know, federal, state and local partners come together and really center equity in the response and try to reduce the burden on Black and Latino gay men, but also increase access to the vaccine to ensure that people can protect themselves."
The Fenway Institute last week issued a blueprint calling for a more effective federal response to monkeypox, accusing the U.S. government of failing to effectively mobilize existing public health infrastructure to aid communities affected by the virus. The document outlines a range of possible actions, but also concludes marginalized communities are having difficulty accessing vaccines and treatments, which are concentrated at well-resourced institutions less accessible to communities of color.
Cahill, asked to characterize whether the numbers demonstrating racial disparity have changed over time or have remained stagnant, said any trends are difficult to determine because the data on racial demographics has been available only recently and "it's very imperfect data."
"I don't know if it's getting worse or better, the disproportionate racial ethnic impact," Cahill said. "But it's definitely there, and it doesn't seem to be going away."
The Biden administration, while touting the 20 percent decline in overall cases in the monkeypox outbreak, has also started to recognize the continued disproportionate impact of monkeypox on Black and Latino men who have sex with men.
Rochelle Walensky, director for the Centers for Disease Control & Prevention, said during a conference call with reporters the U.S. government approaches the decline with "cautious optimism."
"Over the past several weeks, we have also seen the racial and ethnic makeup of this outbreak evolve," Walensky said. "While monkeypox cases were first seen predominantly in non-Hispanic white men, in the last week, among the cases for which we have race and ethnicity data, non-Hispanic Black men represented 38 percent of cases, Latino or Hispanic men represented 25 percent of cases, and non-Hispanic white men represented 26 percent of cases."
Among the efforts the Biden administration has undertaken is a pilot program for vaccines reserved for large events and equity. Monkeypox vaccines have been administered to more than 10,000 people, including at Southern Decadence in New Orleans, Atlanta Black Gay Pride, Charlotte Pride, Boise Pride Festival, and Oakland Pride and Pridefest.
Dr. Demetre Daskalakis, the face of LGBTQ outreach for the Biden administration in monkeypox efforts and deputy director the White House monkeypox task force, was among those promoting the pilot program in equity efforts during a conference call with reporters.
"Health departments will use their local experience and connection to the community to identify hyperlocal strategies to improve vaccine access to communities of color, specifically those that are overrepresented in this outbreak," Daskalakis said.
David Johns, executive director of the National Black Justice Coalition, said in the racial disparities in the monkeypox outbreak are consistent with other trends in public health.
"There have been so many opportunities to learn ways to address health inequities before they grow," Johns said. "That Black people continue to be disproportionately impacted by this newest health epidemic is additional evidence of how white supremacy works and the importance of democratized responses to crises."
Biden health officials, asked by the Washington Blade during the virtual meeting why the administration's stated goal of equity in managing the monkeypox outbreak isn't producing racial equity among new cases, restated their efforts and talked about the difficulty in achieving that goal.
Walensky, who has also had a lead role in the Biden administration combating the coronavirus pandemic, said racial disparities in the monkeypox outbreak "is not uncommon for many infectious diseases, quite unfortunately," and defended the U.S. government's approach to monkeypox.
"And it is exactly for these reasons why we started on these pilot projects before we even saw the shifts in data, as that is often the case in infectious diseases that we have more vulnerable population — racial and ethnic minorities — who are most impacted later on," Walensky added. "And so, we anticipated this. We have embarked on these activities to address this in exactly this moment."
Daskalakis, following up in defense of the Biden administration's efforts on equity, said he's "spoken to providers on the ground and also promoters at these events who have noted that this effort is really unprecedented in terms of reaching deeply into these communities."
"I think all of our commitment in the administration is to really focus efforts on equity to resolve the issues that we're seeing. It is a hard effort and it's a challenge," Daskalakis added. "And I think that the way to address equity is intentionally, and this is an example of intentional work to address equity."
With the racial disparity in the monkeypox outbreak ongoing, health observers say additional efforts are needed to reach out to marginalized communities to ensure they have access to public messaging and vaccinations.
Cahill said although people of color in urban areas go to LGBTQ centers to receive health care, many of them are also getting care through other facilities that aren't LGBTQ-specific, such as emergency rooms and urgent care clinics .
"I think providing some training and technical assistance to those healthcare organizations in how to provide affirming care to bisexual men could be an important approach and could make it so that people might be more likely to disclose same-sex behavior in those contexts," Cahill said.
LA County Public Health confirms first death due to Monkeypox
The patient was severely immunocompromised & hospitalized. To protect confidentiality & privacy additional information won't be made public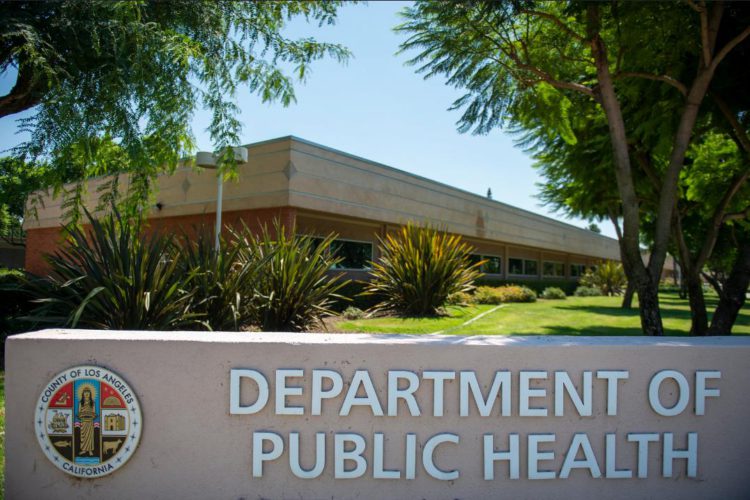 LOS ANGELES – In a press statement issued Monday afternoon, the Los Angeles Department of Public Health, along with the Centers for Disease Control and Prevention (CDC), has confirmed the first death due to monkeypox in a Los Angeles County resident.
According to the statement the resident was severely immunocompromised and had been hospitalized. To protect confidentiality and privacy, additional information on this case will not be made public the statement added.
LA County Public Health Chief Medical Director Rita Singhal had told reporters last week during a briefing that this second possible death from monkeypox in the U.S. was under investigation.
In the first case, NBC News reported that in late August, the Texas Department of State Health Services reported that a person diagnosed with monkeypox in the Houston area had died. The patient was described in a statement as "severely immunocompromised."
The role of monkeypox in the patient's death was under investigation, Texas officials said at the time.
The Centers for Disease Control and Prevention said Friday that a case analysis found that 61% of people in the U.S. who have developed monkeypox also had HIV or another sexually transmitted infection or disease.
Monkeypox cases data in LA County as of September 9, 2022 showed 1,836 cases which included the cities of Long Beach and Pasadena which have separate health departments.
Los Angeles County (excl. Long Beach and Pasadena)1,722, Long Beach 92, and Pasadena 22.