Two new political memoirs reveal how the sausage of democracy is made
Top Dem, GOP spin-meisters weigh in on Trump, Buttigieg, more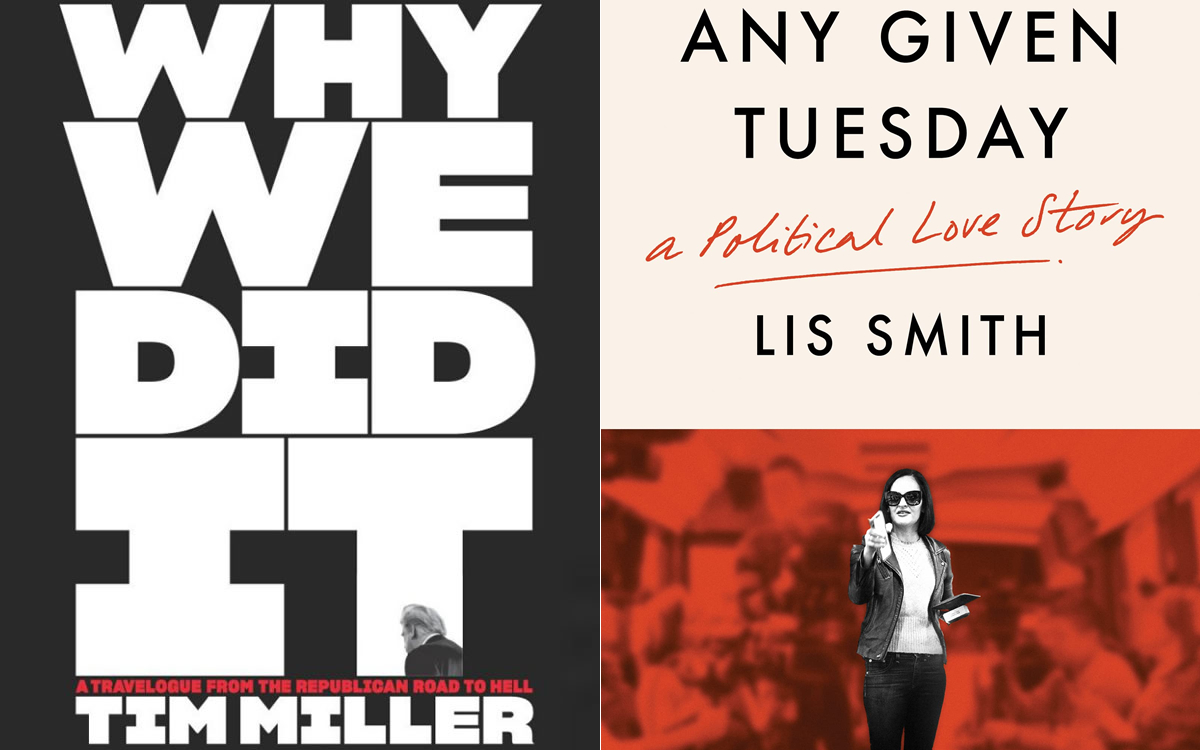 'Why We Did It: A Travelogue from the Republican Road to Hell'
By Tim Miller
c.2022, Harper
$26.99/259 pages
'Any Given Tuesday: A Political Love Story'
By Lis Smith
c.2022, Harper
$22.39/304 pages
The lilies of the field, the Bible tells us, "neither toil nor spin." If only, they had met Tim Miller and Lis Smith!
Miller and Smith, two top-tier spinmeisters have written memoirs. Fasten your seatbelts. These aren't the usual tepid politico's tales.
As you read, you'll laugh out loud one minute. Then gulp down your go-to comfort food or libation while (literally) worrying about the fate of our democracy.
"Next to love, the most sacred thing you can give is your labor," James Carville says to staff and volunteers in the last days of Bill Clinton's 1992 presidential campaign in a real life Aaron Sorkin moment in the 1993 documentary "The War Room."
Miller and Smith both saw "The War Room" when they were kids. Miller would grow up to be a Republican strategist who left the party over Trump. Smith would become a top Democratic political operative. But "The War Room" instilled in both of them a love of the public service and game of politics.
Miller, who lives in Oakland, Calif., with his husband Tyler and their daughter Toulouse, is a former Republican political operative. He was communications director for Jeb Bush's 2016 presidential campaign and spokesman for the Republican National Committee during Mitt Romney's 2012 presidential campaign. Miller left the GOP to become a leader of the "Never Trump" movement. After calling it quits with Trump, Miller worked briefly as a consultant for Scott Pruitt, Environmental Protection Agency administrator during the Trump administration. Now, Miller is an MSNBC analyst, a writer at large with "The Bulwark" and the host of "Not My Party" on Snapchat.
The Republican Party has a history – from Ronald Reagan's abysmal record on AIDS to Donald Trump's transphobic policies – of being anti-queer. You're likely wondering how Miller, as a gay man, could stomach working for the GOP.
In "Why We Did It," Miller puts himself and some of the people who "enabled" Trump under the microscope.
"America never would have gotten into this mess if it weren't for me and my friends," Miller writes, "We were the 'normal' Republicans."
When Trump arrived, they didn't take him seriously. They didn't, "get off on the tears of immigrant children," Miller writes. Nor would they have been caught "dead in one of those gaudy red baseball caps," he adds.
"Why in the fuck," Miller asks, "did the vast, vast majority of seemingly normal, decent people whom I worked with go along with the most abnormal, indecent of men?"
The first half of the memoir is Miller's story of how he "compartmentalized" being a gay man with being an operative for the largely homophobic GOP.
Take when he worked for John McCain's presidential campaign. Though he was gay, Miller told McCain to walk it back after McCain said "gay marriage should be allowed if there's a ceremony kind of thing."
In the second half of the book, Miller examines why people such as Elise Stefanik opted to "take the red pill" and work for "the great MAGA future."
"Why We Did It" is dishy, dark, and soul-churning.
Smith, a top Democratic strategist and veteran of 20 campaigns, has worked for everyone from Claire McCaskill to Barack Obama. She was a senior communications adviser for Pete Buttigieg's presidential campaign.
Thankfully, "Any Given Tuesday" isn't a stuffy political memoir. It's smart, snarky, and gossipy. Smith is James Carville in high heels.
"Any Given Tuesday" is about Smith's life in politics intertwined with stories from her personal life.
Due to sexism, her love life was politicized. Smith became a tabloid target when she fell in love with former New York Gov. Eliot Spitzer. Former New York City Mayor Bill de Blasio, after learning of Smith's relationship with Spitzer, fired her from her job with his administration. (Though she had worked for de Blasio's campaign.)
You wonder if this would have happened if Smith had been a man. But Smith gets many digs at de Blasio. After her firing, de Blasio tried to win Spitzer's political endorsement. "Both of us had tried to get in bed with Eliot," she writes of de Blasio's failure to win Spitzer's backing, "but only one of us had been successful." (Smith and Spitzer no longer have a relationship.)
Unlike Miller, Smith doesn't have to twist herself into a compartmentalized pretzel to do her work. Like Miller, she's hopped up on the "game" of campaigns. Though Smith doesn't agree with everything everyone she works for believes in, she's generally in synch with centrist Democrats.
Among the most interesting chapters of "Any Given Tuesday" are those about her work on Buttigieg's campaign. If you're queer or queer-friendly, even if you don't agree with his politics, you get the historic significance of Buttigieg's campaign.
Smith's account of being on the road with the "Buttibus" and prepping Buttigieg for the candidates' debates is entertaining and informative. It's moving when Smith, a seasoned, snarky hack, comes to believe Buttigieg is "the one" — the candidate who truly would serve this country well.
In "Any Given Tuesday," Smith reveals how the messy sausage of democracy is made. In "Why We Did It," Miller makes even die-hard atheists pray that democracy will last.
The Blade may receive commissions from qualifying purchases made via this post.
'Knocking Myself Up' a hilarious, hopeful read
Queer writer Michelle Tea reveals struggle to get pregnant in memoir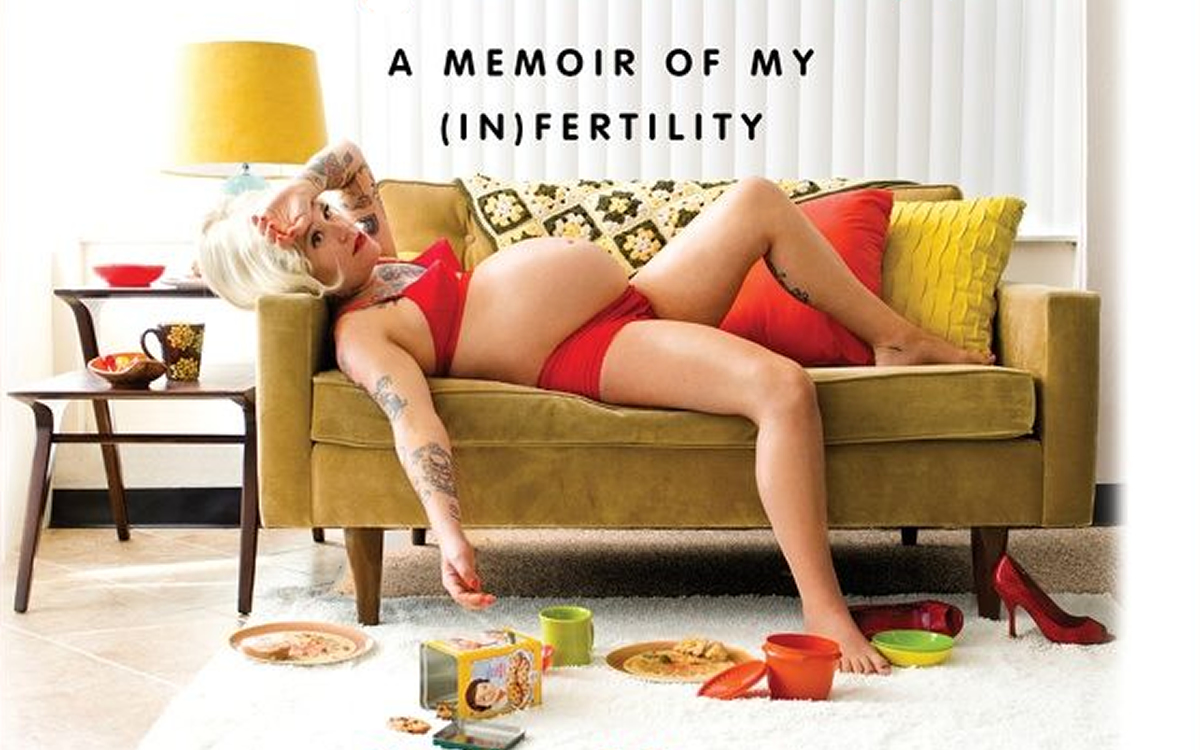 'Knocking Myself Up: A Memoir of My (In)Fertility'
By Michelle Tea
c.2022, Dey Street
$28.99/304 pages
Most books, no matter how fab, can be put down. For meals, naps, dancing, binge-watching – sex.
This isn't how it goes with queer writer Michelle Tea's new book "Knocking Myself Up: A Memoir of My (In)Fertility." Once you start it, everything else will stop until you finish it. Then, you'll still be inhaling Tea's captivating memoir.
Recently on YouTube, I came across the mid-century TV sitcom "Leave It to Beaver." The show featured an archetypal 1950s family – the Cleavers: white, middle-class, straight – with a Dad (Ward) who worked at "the office," Mom (June), a homemaker, and two sons – Wally and Theodore (a.k.a. Beaver). They lived in a house with an immaculate lawn and a white picket fence.
This isn't to dis the Cleavers, who were beloved by many Boomers (queer and non-queer). R.I.P., Tony Dow! (Dow, who played Wally, died last month.)
But June Cleaver, the epitome of white, hetero, middle-class motherhood, would be thunderstruck by "Knocking Myself Up."
After being childless, Tea, 40, and living in San Francisco, single, with no health insurance, after much soul-searching, decided to have a child.
From the first word – Tea sucks us into her story.
"Hello," Tea writes, "This is your narrator, Michelle Tea."
"I'm about to bring you into my inner world," Tea continues, "during a period of time when that space was as wild, messy, hopeful, dizzy, tragic, terrifying and open-hearted as any era I've ever lived."
Tea has become iconic for her queer wit, intelligence and searing interrogation of herself, the people in her life and the culture.
Tea, born in 1971 in Chelsea, Mass., grew up in a working-class background. She struggled with alcoholism, drug addiction, and mental illness (which ran in her family).
Her family members aren't monsters. Tea's mother and sister love her. But growing up for her wasn't a sitcom odyssey.
Her stepfather copped to spying on her (in her bedroom – in the bathroom) through a hole in the wall.
Tea became a scribe when she was in second grade and, since then, has never stopped writing.
She's the author of more than 12 books, including the cult classic "Valencia," the brilliant essay collection "Against Memoir" and the speculative memoir "Black Wave."
Tea has received awards from the Guggenheim, Lambda Literary and Rona Jaffe foundations; Pen/America; and other distinguished institutions. Along with being a prolific writer, Tea has been an intrepid cultural interventionist.
She started Drag Queen Story Hour, co-created the Sister Spit queer literary performance tours, and was the founding director of RADAR Productions, a Bay Area literary organization for more than a decade.
This is just the tip of the iceberg of, what Tea's bio calls, her "cultural interventions."
Tea has helmed the imprints Sister Spit Books at City Lights Publishers and Amethyst Editions at the Feminist Press. Tea produces and hosts the Your Magic podcast where she reads tarot cards for Roxanne Gay and other artists.
But Tea's dazzling literary status doesn't prevent her from running into obstacles when she tries to become pregnant and give birth. Professional cred is no match against heteronormality.
Opting to have a baby is a rollicking ride no matter who you are, Tea writes. "You're setting out to conjure a life," she adds, "and in the process, deeply unsettle your own."
But having a child is a hell of a lot more unsettling, Tea discovers, if you're queer, single and have no health insurance — even if you live in San Francisco (the epicenter of queerness).
Tea finds that fertility clinics are set up for straight people.
During her quest to become pregnant, she finds love and marries Orson, who's nonbinary. Yet clinic forms and personnel refer to Orson as her "husband." Because they're queer, Tea and Orson (unlike straight couples) are required to talk to a mental health professional.
Tea worries that even though she's married, she'll have to legally adopt her baby.
Despite Tea's no-holds-barred stories of these difficulties, "Knocking Myself UP" is far from a downer.
It features a glam drag queen sperm donor, a witch, Tea's loving sister and tons of info on everything from ovulation to implantation.
"Knocking Myself Up" is a hilarious, compelling, hopeful read at a time when hope is scarce as gold and fleeting as the wind.
The Blade may receive commissions from qualifying purchases made via this post.
New book examines overcoming inequality at home
'Equal Partners' may fix status quo in your relationship status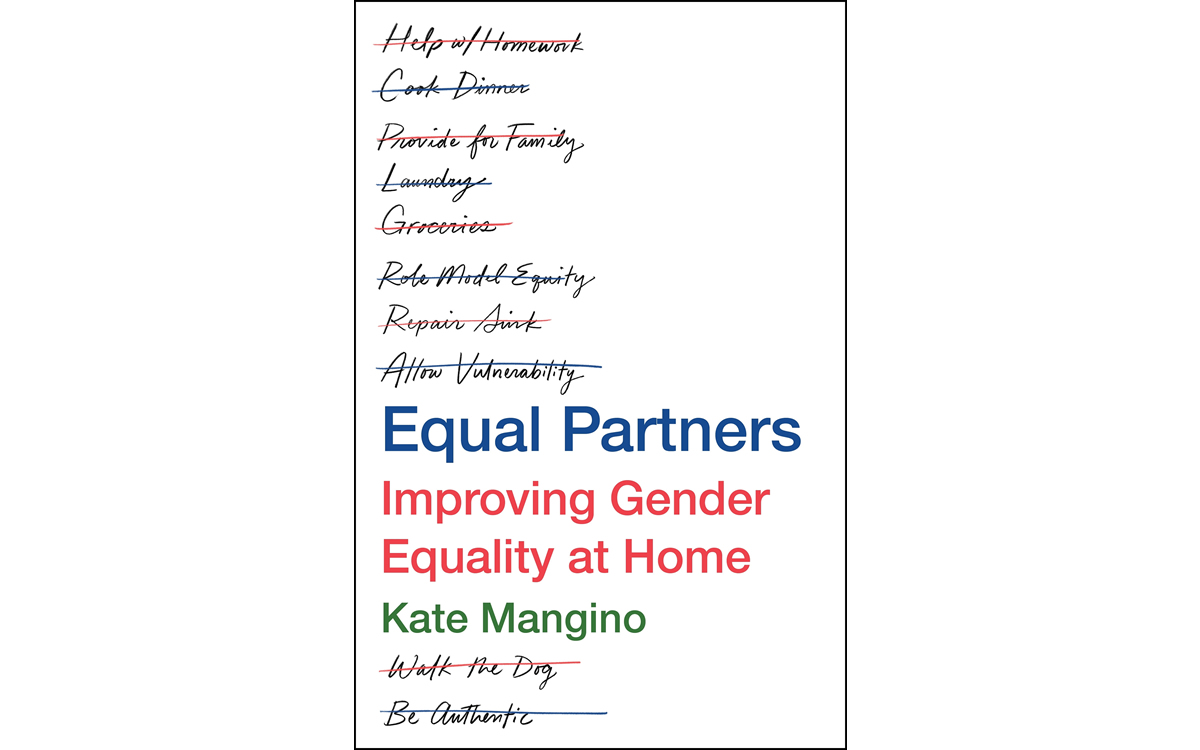 'Equal Partners: Improving Gender Equality at Home'
By Kate Mangino
c.2022, St. Martin's Press
$29.99 344 pages
Plates on one end, bowls on the other, glasses on top.
It's your turn to load the dishwasher tonight, but if you plead ignorance on how it's done properly, maybe you could worm your way out of it. Somebody else will do it, so go sit down. Take a rest and read "Equal Partners" by Kate Mangino, then ask yourself if you could've assumed another chore tonight.
Several years ago, researchers finally acknowledged what generations of women already knew: that many working women were responsible for a "second shift" after 5 p.m. The first shift was the job for which they received a paycheck; second shift included making meals, straightening up, schoolwork help, and all the other things that needed doing at home.
Researchers also noted that the "second shift" is detrimental to men and boys; Mangino says that such gender inequality happens around the world, restricting everyone, perpetuated by "all genders."
Most often, she says, even when we try our hardest to maintain equality in the home, women generally take responsibility for "routine tasks" and men take "intermittent tasks." It's easy to slip into those roles; in fact, avoiding them takes real effort – although, interestingly enough, most same-sex couples do pretty well in "fifty-fifty equality."
Still, no matter what your domestic situation, there are always improvements to seize that can make your household a more equitable one.
First, know that things won't fix themselves. Do a "gender check-up" to determine where you stand in your household and on the equal-housework spectrum. Before launching into a life-altering event such as marriage, having a baby, or starting a business, know what questions to discuss with your partner so you're closest to an agreement. Remember that "women perpetuate sexism, too" and that men generally have "Four motivational themes" for their actions. Pick some role models, and be one, too. And finally, watch your words. They might need to be "tweaked" to reflect more mindfulness.
Flip through "Equal Partners" and if you're a man, you may feel a little on the defensive. Author Kate Mangino seems to side with women on issues of home work, but she vows that she's not showing bias, that statistics confirm her points. Still, some readers may have a lot to overcome before reading this book about overcoming inequality at home.
Fortunately, Mangino shows why this is absolutely worth doing.
Through pages and pages of stories – some that may have you thinking Mangino was peeking in your kitchen window – she systematically lays out how things get to be how they are and what actions couples can take. There are quizzes to tackle and places for notes (a reason to buy this book outright) and if you're still not quite convinced, there are happy interviews with dozens of people for whom satisfaction lies in change.
Though it's not without a little abrasiveness, "Equal Partners" is a good conversation starter for fixing the status quo in your relationship status, regardless of what it is. Find this book, and add another thing to your plate.
The Blade may receive commissions from qualifying purchases made via this post.
Love of baseball unites father, gay son
'Magic Season' explores family life after a tragedy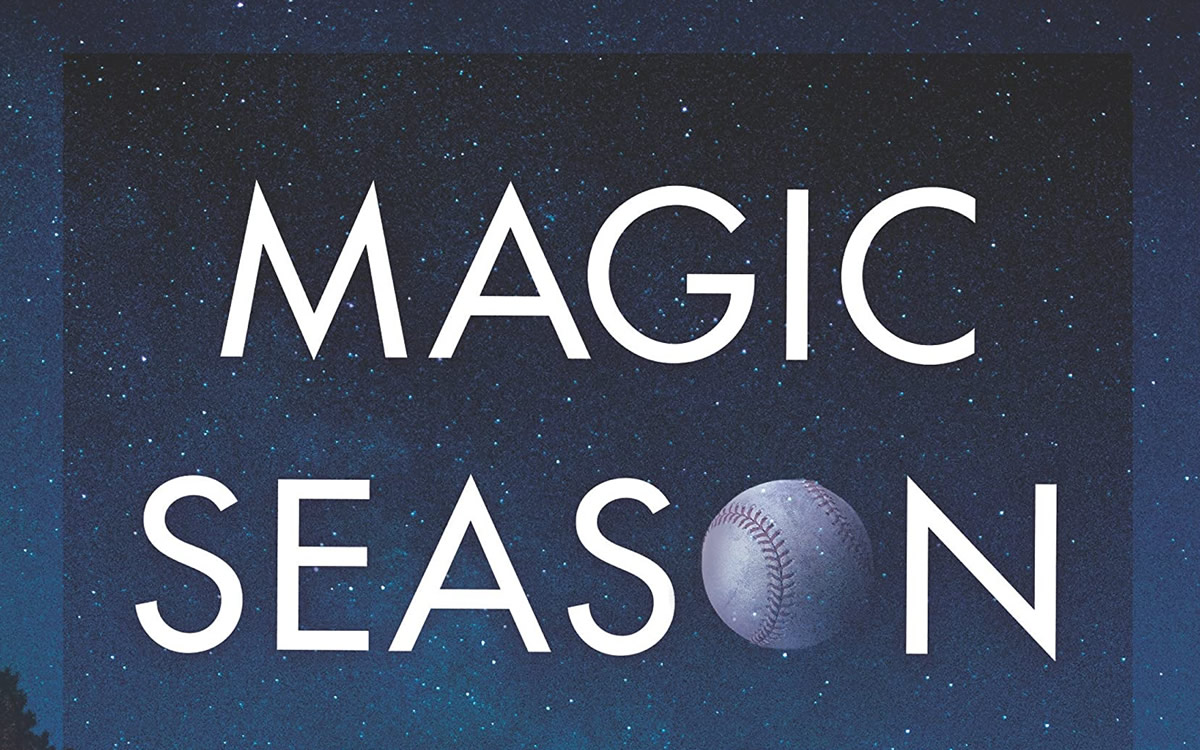 'Magic Season: A Son's Story'
By Wade Rouse
c.2022, Hanover Square Press
$27.99/ 304 pages
You've always looked up to your dad.
Sometimes it happened literally, like when you were a child and "up" was the only way to see his face hovering over yours. You've looked up at him in anger, embarrassment, dismissal, and yeah, you've looked up to him in the best ways, too – never forgetting, as in the memoir "Magic Season" by Wade Rouse, that sometimes, the hardest thing is seeing eye-to-eye.
Wade Rouse threw like a girl.
He couldn't catch a baseball, either, and he wasn't much of a runner as a young boy. He tried, because his father insisted on it but Rouse was better with words and books and thoughts. He was nothing like his elder brother, Todd, who was a natural hunter, a good sportsman, and an athlete, and their father never let Rouse forget it.
And yet, curiously, Rouse and his dad bonded over baseball.
Specifically, their love of Cardinals baseball became the one passion they shared. The stats, the players, the idea that "Anything can happen," the hope that there'd be a World Series at the end of every season was the glue they needed. It was what saved them when Todd was killed in a motorcycle accident. When Rouse came out to his father, Cards baseball was what brought them back together after two years of estrangement.
In between games, though, and between seasons, there was yelling, cruelty, and all the times when father and son didn't communicate. Rouse accepted, but didn't like, his father's alcoholism or his harsh life-lessons: his father didn't like Rouse's plans for his own future. Rouse admits that he cried a lot, and he was surprised at the rare times when his father displayed emotion – especially since an Ozarks man like Ted Rouse didn't do things like that.
Until the time was right.
Love, Wade Rouse says, is "shaped like a baseball." You catch it, throw it, or hit it out of the park, but "You don't know where it's going."
Just be sure you never take "your eye off it, from beginning to end."
Oh, my. "Magic Season" is a 10-hankie book.
First, though, you're going to laugh because author Wade Rouse is a natural-born humorist and his family is a great launching-pad for him despite the splinters and near-clawing despair of the overall theme of this book. That sense of humor can't seem to let a good story go, even when it's obvious that there's something heartbreaking waiting in the bullpen.
Which brings us to the father-son-baseball triple-play. It may seem to some readers that such a book has been done and done again, but this one feels different. Rouse excels at filling in the blanks on the other, essential teammates in this tale and, like any big skirmish, readers are left breathless, now knowing the final score until the last out.
If you like your memoirs sweet, but with a dash of spice and some tears, here you go. For you, "Magic Season" is a book to look up.
The Blade may receive commissions from qualifying purchases made via this post.