Brazilian police call for Bolsonaro to face charges over false COVID-19 claims
Country's president claimed vaccines increase AIDS risk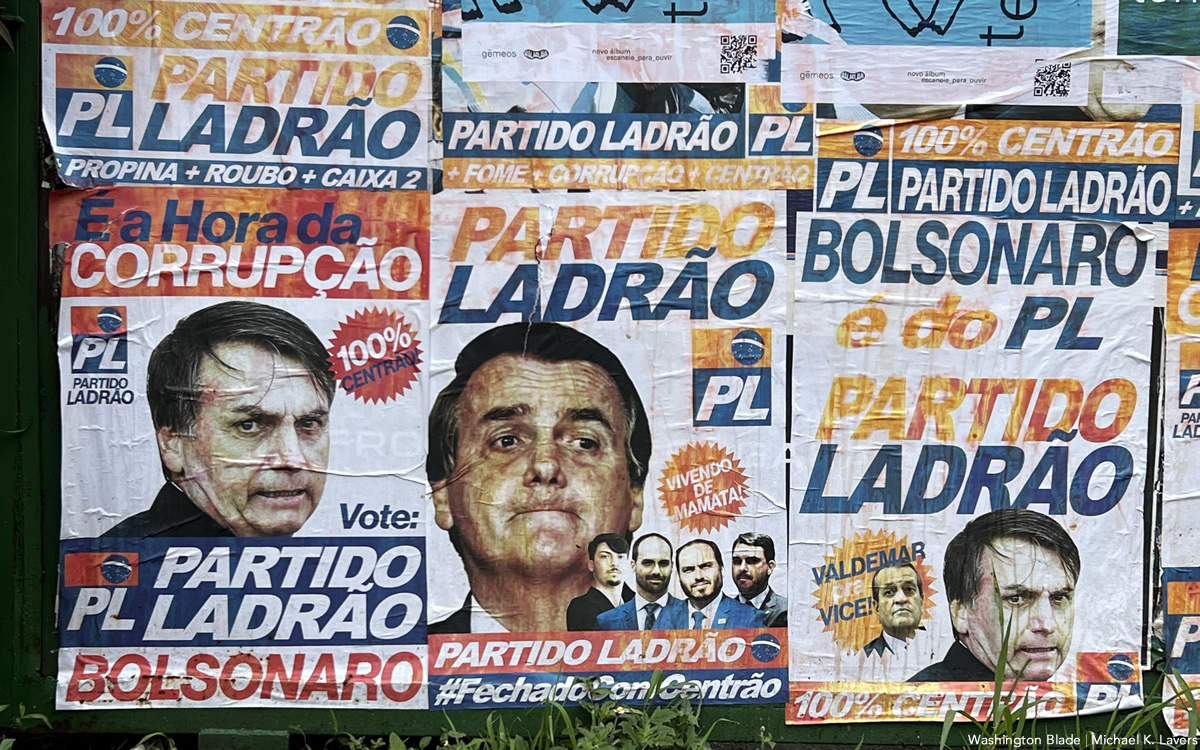 BRASÍLIA, Brazil — Federal police in Brazil have called for prosecutors to charge President Jair Bolsonaro with incitement for spreading false information about COVID-19.
O Globo, a Brazilian newspaper, on Wednesday reported a Federal Police investigator in a letter to the Federal Supreme Court specifically cited Bolsonaro's claim that people who receive a COVID-19 vaccine are at increased risk for AIDS.
Bolsonaro made the comment on Oct. 21, 2021, during a live social media broadcast. Several HIV/AIDS service providers and LGBTQ and intersex activists with whom the Washington Blade spoke in March while reporting from Brazil noted it.
O Globo reports Bolsonaro could face up to six months in prison if convicted of incitement.
The first round of Brazil's presidential election will take place on Oct. 2.
Bolsonaro — a former Brazilian Army captain who represented Rio de Janeiro in the country's Congress from 1991-2018 — is running against former President President Luiz Inácio Lula da Silva.
Bolsonaro has been widely criticized over his rhetoric against LGBTQ+ and intersex Brazilians, women and other underrepresented groups in the country. Bolsonaro has also faced criticism for his handling of the COVID-19 pandemic and his stance towards people with HIV/AIDS, among other things.
Polls indicate Da Silva, who is a member of Brazil's Workers' Party, is ahead of Bolsonaro. The incumbent president has sought to discredit Brazil's electoral system amid growing concerns that violence could erupt if he does not accept the election results if he loses.
"I do believe it is extremely important to create a medicine to stop this man," Mariah Rafaela Silva, a Transgender woman of indigenous descent who works with the Washington-based International Institute on Race, Equality and Human Rights, told the Blade on Thursday after news that federal prosecutors have called for Bolsonaro's indictment.
Transgender woman running to become Venezuela's next president
Assemblywoman Tamara Adrián a candidate in party's Oct. 22 primary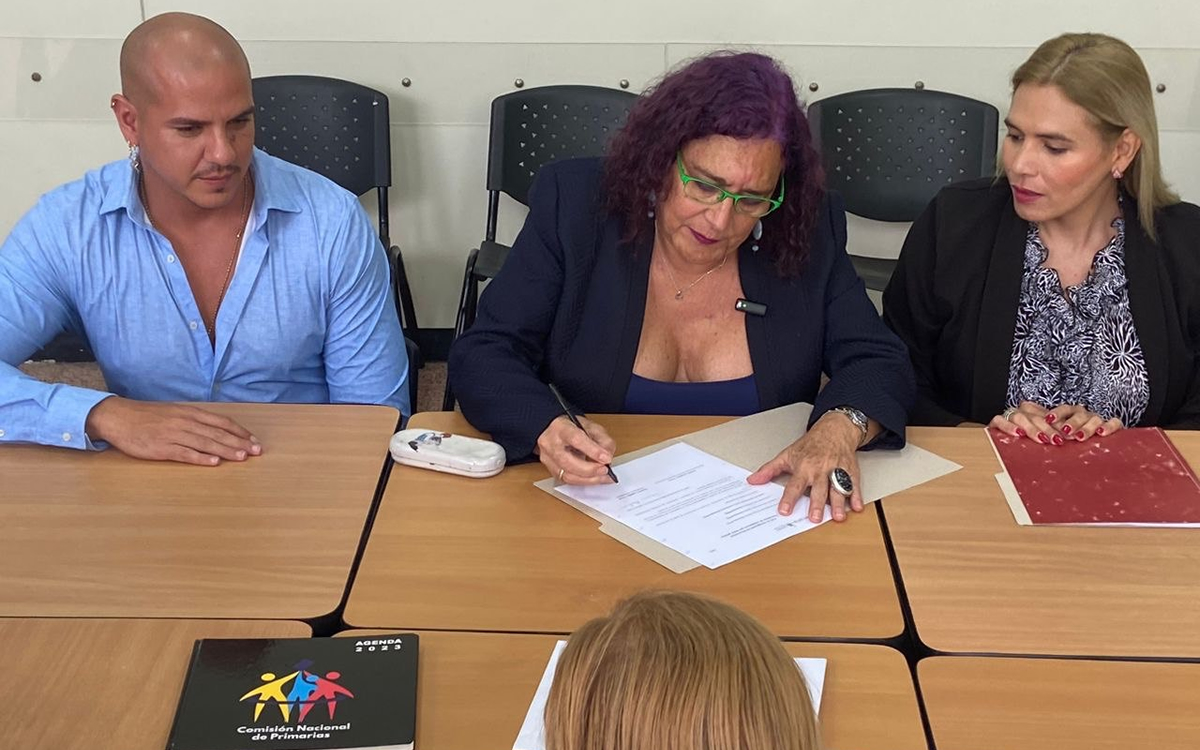 CARACAS, Venezuela – Tamara Adrián less than two weeks ago registered as a presidential candidate in the Venezuelan primary, becoming the first openly transgender person in the world to make such a move.
The 69-year-old lawyer, university professor and LGBTQ and intersex rights defender is running to represent the Unidos por la Dignidad political movement and will have to compete with at least 10 other candidates in the country's Oct. 22 primary.
"I am the first transgender in history to officially run in a presidential election," Adrián told the Blade.
Whoever wins the primary will have to compete against President Nicolás Maduro in 2024.
Adrián wants to be the person to confront Chavismo in her country.
"We have united all the parties and political forces in Venezuela, from the left to the right, with a common goal, which is to end the regime of Nicolás Maduro," she explained to the Blade.
For her, it is very important to oust Maduro and help Venezuela get out of the humanitarian and economic crisis that is affecting millions of people in the South American country.
Many Venezuelans do not have any food in their homes. A lack of work, low salaries and poor access to health care has caused millions of them to migrate to other countries in search of a better life.
Discrimination and violence against LGBTQ and intersex Venezuelans remains commonplace, so Adrián's candidacy affords visibility.
"I am proud to be who I am," she said. "I want any LGBTQ person living in this hostile country to know that you can get ahead and even become a presidential candidate."
"I say the things that no one says," added Adrián, who noted this attribute sets her apart from her competitors and other Venezuelan politicians.
One of her main campaign promises will be to work for the inclusion of "people with disabilities, women, senior citizens, civil servants, LGBTIQ+ people, people of African descent, indigenous people, any group that, for whatever reason, has been or may be left behind."
Venezuela's last presidential election took place in 2018, and Venezuelans and the international community deemed them illegal. This determination provoked the rise of interim President Juan Guaidó who the U.S. and dozens of other countries recognized as the country's president.
Opposition leaders were imprisoned, exiled or disqualified from participating in the election and international observers were not in the country. The National Electoral Council said 46 percent of eligible voters participated in the election, which means more than half of the electorate did not vote.
"Effectively there are less and less voters in the elections and this has to do with the fact that people are losing confidence in the processes," said Adrián. "There is a feeling that the results will be manipulated and not respected."
She nevertheless stressed Venezuelans must keep trying and demanding transparency in their country's political process in order for a united opposition can win elections democratically and focus on building a better future for the country.
"We know that the scenario is difficult but we are not going to lower our arms because we have to put an end to this crisis," said Adrián. "We are going with everyone and for everyone."