Atlanta Police: Arrest in anti-LGBTQ+ vandalism of crosswalk
Suspect was arrested following a two-hour standoff with SWAT police at the 'Solace on Peachtree' apartment complex in Midtown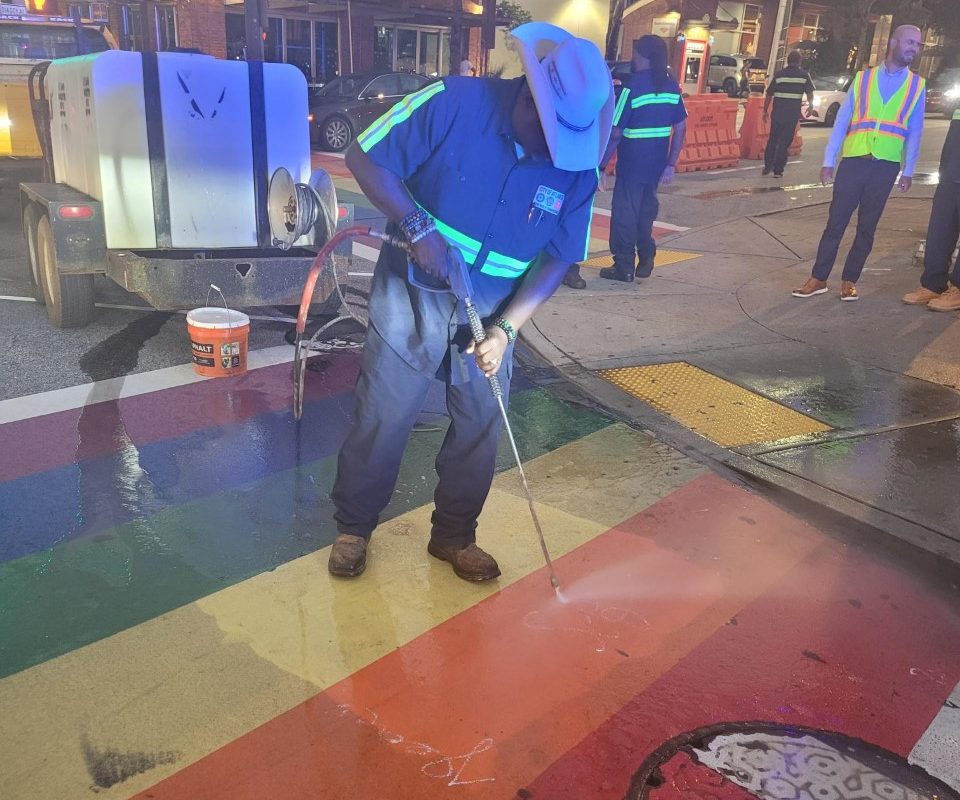 ATLANTA – Atlanta Police announced last Friday that investigators had arrested a suspect in connection with the felony vandalism of the rainbow crosswalks at 10th Street and Piedmont Avenues on two separate occasions.
Surveillance video showed a male enter the crosswalk and spray paint a swastika on the crosswalk.  The crosswalks were originally installed ahead of the 2015 Pride festival and later a permanent feature in 2017 as a "remembrance of the 49 LGBTQ+ lives lost in the horrific 2016 Pulse nightclub shooting," according to the website for the Mayor of Atlanta.
TaSheena Brown, spokeswoman for the Atlanta Police Department told local media outlets that warrants were issued for 30-year-old Jonah Sampson who was a suspect in the crosswalk vandalism as well as an act of vandalism at the Federal Reserve building.
Police arrived at the location where Sampson was located and he was arrested following a two-hour standoff with SWAT police at the 'Solace on Peachtree' apartment complex in Midtown.
During that standoff with APD eventually, Sampson notified police he was exiting the apartment and he was taken into custody without incident and is currently being held the Fulton County Jail. Sampson is charged with Criminal Trespass, Interference with Government Property, and Criminal Damage to Property.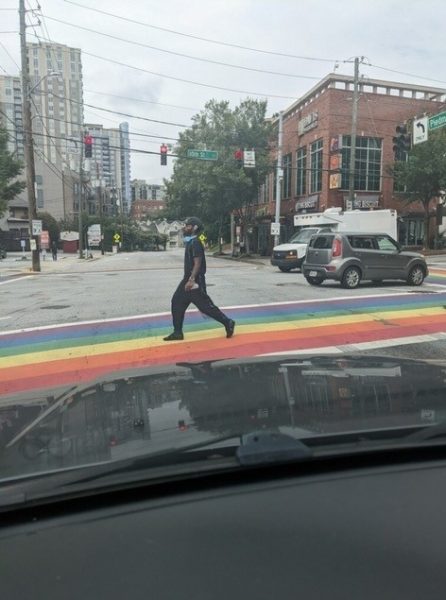 CBS Atlanta reported that this past Wednesday, APD officers responded to a report of a male spray painting the rainbow crosswalk at 10th Street and Piedmont Avenue NE. Surveillance video showed a male enter the crosswalk and spray paint a swastika before walking away.
Then on Friday, officers responded to the intersection of 10th Street and Piedmont Avenue NE for another incident of someone painting a swastika on the rainbow crosswalk. Surveillance video also captured images of a male.
In a press conference after the arrest, Interim Atlanta Chief Of Police Darin Schierbaum told reporters "[the crosswalk] is a location that means tolerance for our city, this is a community, this is inclusiveness. When someone with hate in their heart defaces it, it's condemned by the Mayor. It's condemned by the police department."
Michael Smith, the Press Secretary for Atlanta Mayor Andre Dickens said in a statement:
"Atlanta Police immediately notified the Mayor's Office of the matter, then ATLDOT scrambled a crew—in the rain—to remove the disgusting act of vandalism from our street.  We thank the women and men of ATLDOT and APD for erasing the hate that has no place in our city in a such a swift and efficient manner."
Georgia church camp tells trans girl volunteer to leave over her 'life choice'
"Our team was advised that Elizabeth had made a life choice that unfortunately is causing some distraction at camp"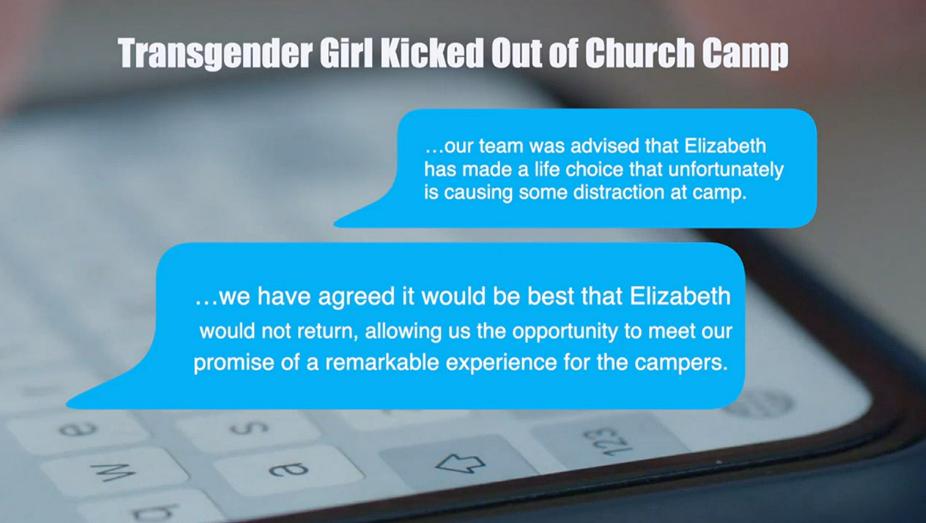 CORDELE, Ga. – NBC/ABC News dual affiliate WALB 10 that covers Southwestern Georgia reported Thursday that a 14-year-old transgender girl was kicked out of a local church camp over her gender identity.
According to WALB, in a series of texts to her mother from a camp official, 14-year-old Elizabeth Clark who goes by Lizzie, was told to not to come back.
"I was surprised that people who were just preaching about love and accepting everybody to come out and tell me it was best that I not return," Clark told WALB reporter Molly Godley in an interview.
One text read in part, "Our team was advised that Elizabeth had made a life choice that unfortunately is causing some distraction at camp. We have agreed it would be best that Elizabeth not return, allowing us the opportunity to meet our promise of a remarkable for the campers."
One of the terms that stuck out to her was "Life Choice."
"If it was a choice, I wouldn't choose to be a part of the LGBTQ community or be trans because I wouldn't want to put myself through the struggles that other people don't have to go through," said Clark.
When her mom LeeAnn Deeabas saw the text, she told Godley she was in disbelief. "It was hard…it was really hard. I just wanted to know why, why you singled out my child home why not address the bad behavior," Deeabas told WALB.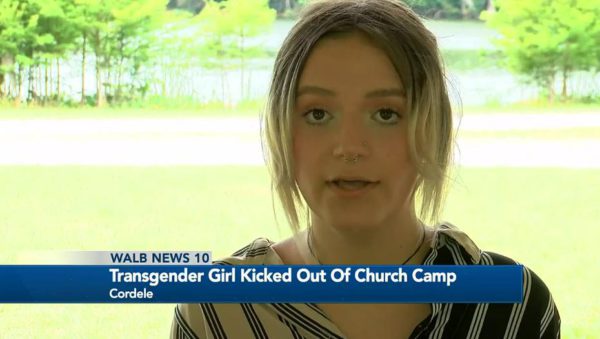 In a separate interview, a camp official Connie Bivens, told WALB the camp had the girl's safety in mind when they made that decision. According to Bivens, she had 'overheard girls talking about Lizzie in a negative way and at that point, she and other counselors decided they couldn't ensure her safety ultimately sending her home from camp for the rest of the week.'
"Our choice, our decision was based on 'can we keep her safe and can she have a wonderful time at camp.' We felt we couldn't do that, and it had nothing to do with Lizzie being transgender," said Bivens.
Clark noted; "I was told I couldn't run for homecoming court because I was transgender, they refused to put my pronouns on there and I didn't get a chance to run. I know that we're seen as outcasts and different. I hope that people will open their eyes and realize we're just the same as everybody else. We bleed red and we're all human We deserve the same treatment as anybody else."