Kemp signs Georgia's trans youth healthcare ban
The law threatens to revoke the medical licenses of physicians who administer treatments for gender dysphoria in minor patients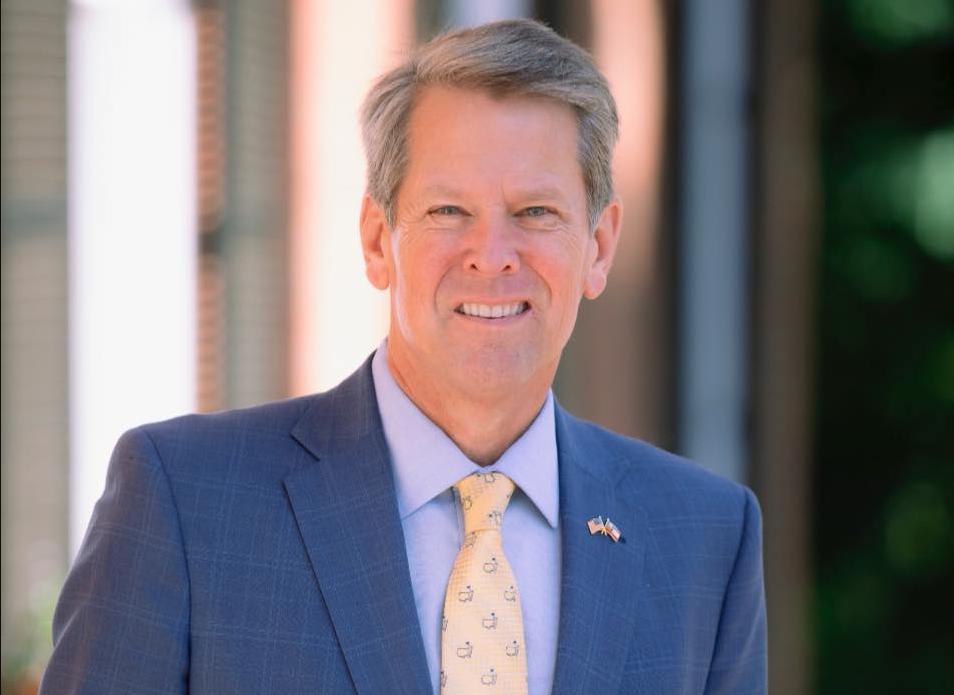 ATLANTA – Georgia's Republican Gov. Brian Kemp on Thursday signed a ban on guideline-directed gender-affirming healthcare for transgender and nonbinary youth that was passed earlier this week by the GOP controlled state legislature.
The law threatens to revoke the medical licenses of physicians who administer treatments for gender dysphoria in minor patients that are overwhelmingly considered safe, effective, and medically necessary by every scientific and medical society with relevant clinical expertise.
A previous version of S.B. 140 applied exclusively to surgical interventions, but the version signed into law Thursday also prohibits hormone replacement therapies, although treatment with puberty blockers is still allowed.
The move by GOP legislators to expand the healthcare interventions covered by the legislation follows pressure from conservatives like far-right U.S. Rep. Marjorie Taylor Greene, who represents Georgia's 14th Congressional District in the House and urged the state's lawmakers last week to make the bill more restrictive.
At the time, Greene also objected to the draft bill's "limited exceptions" carved out for cases where patients are treated for conditions other than gender dysphoria, including those diagnosed with "a medically verifiable disorder of sex development," provided the physician can attest they are medically necessary.
These provisions were kept intact in the bill's final iteration, which contains additional exceptions for the treatment of partial androgen insensitivity syndrome and in circumstances where the minor patient was being treated with hormone replacement therapies prior to July 1 2023.
A chorus of objections to and condemnations of the legislation have come from LGBTQ groups, along with legal and civil rights advocacy organizations and medical societies, clinicians, and scientists, including the Georgia Psychological Association.
The Human Rights Campaign, America's largest LGBTQ advocacy group, issued a statement shortly after Kemp signed the bill Thursday, declaring that Georgia had become "the largest state to legislatively enact such a discriminatory ban."
"Governor Kemp should be ashamed of himself — taking life-saving care away from vulnerable youth is a disgusting and indefensible act," Human Rights Campaign State Legislative Director and Senior Counsel Cathryn Oakley said in the statement. "This law harms transgender youth and terrorizes their families, but helps no one."
Despite the wave of legislation across the country barring access to or criminalizing gender affirming care, in most cases for minor patients, the group noted in Thursday's release that "polling by Patinkin Research Strategies released this month shows that only 26 percent of likely November 2024 voters in Georgia supported the legislation, while 66 percent opposed it" including 63 percent of independent and 59 percent of likely Republican voters.
According to the findings of a Human Rights Campaign study that were announced Wednesday, "more than half (50.4%) of transgender youth (ages 13-17) have lost or are at risk of losing access to age appropriate, medically necessary gender-affirming care in their state" – care, the group stressed, that "can be lifesaving."
Following the Georgia legislature's passage of the S.B. 140 earlier this week, the ACLU warned it would "[interfere] with the rights of Georgia parents to get life-saving medical treatment for their children" and prevent "physicians from properly caring for their patients."
The Southern Poverty Law Center released a statement by Beth Littrell, the organization's senior supervising attorney for its LGBTQ and Special Litigation Practice Group, calling the bill a "cynical partisan attack on transgender youth, medical autonomy, and parental rights" and urging Kemp to "leave personal healthcare decisions in the capable hands of parents, children, and their doctors."
State of Georgia settles wrongful-death suit by family of Trans inmate
She is calling for a criminal investigation into the death. She believes her daughter was neglected by the guards because she was transgender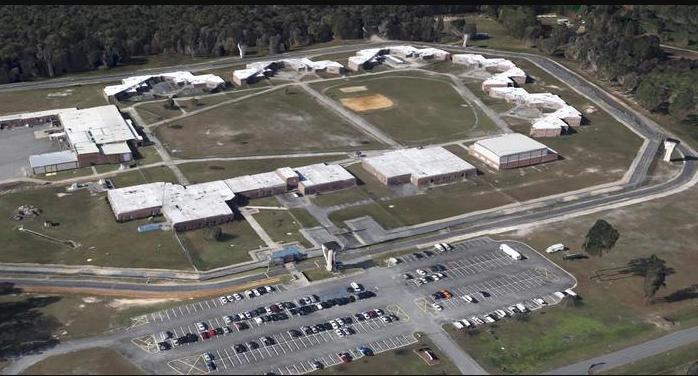 ATLANTA – The Georgia Department of Corrections (GDC) agreed to settle a lawsuit brought by the family of a 25-year-old Trans female inmate who committed suicide at Valdosta State Prison December 6, 2017, hanging herself in her cell. The prison system had agreed this week to pay a $2.2 million settlement to her parents.
The four defendants who were named in the lawsuit are the GDC, the warden at the time, Don Blakely, a correctional officer at the time, James Igou, and the Georgia Board of Regents.
The regents board is named because it manages Augusta University's program called Georgia Correctional Healthcare, which provides health care for inmates, including mental health care.
"The financial settlement is barely nudging any kind of justice," Sheba Maree, Mitchell's mother, told CNN in an exclusive interview. "I'd rather have my child … nothing will ever, ever, ever, ever take the place of my child. To me, this is blood money, and I will not stop until the people involved with her death are held responsible."
Maree told CNN that she is calling for a criminal investigation into the death. She believes her daughter was neglected by the guards because she was transgender.
Convicted in Union County, Georgia in 2015, court documents show Mitchell was sentenced to 10 years in prison after pleading guilty to robbery by intimidation.
In the lawsuit filing, Sheba Maree, her mother, stated that she had called prison staff December 2, after receiving a letter from her daughter warning that she was going to kill herself. Maree indicated in the lawsuit that she had called staff at Valdosta warning them to keep an eye on Mitchell, who suffered from schizophrenia, bipolar disorder, and gender identity issues.
The lawsuit also said that Mitchell had a history of hurting herself.
According to the suit filed in 2019, Mitchell had been approved for gender reassignment surgery but was being held at Valdosta State Prison, a men's prison. Albany, Georgia's NBC/ABC-affiliated television station WALB 10 reported that the lawsuit focuses a lot on what happened between 1:30 and 2:00 p.m. that day that Mitchell committed suicide.
Around 1:30 p.m., the suit says Mitchell asked an attendant to find corrections officer, James Igou, and a sergeant, Wallace Richardson.
Richardson is not named as a defendant in the current version of the lawsuit, but he was named as a defendant in the original version filed with the court.
The lawsuit said Igou went to Mitchell's cell and saw a noose around her neck.
The suit accuses Igou of taunting her and encouraging her to commit suicide.
Around 1:35 p.m., they say Igou walked away, and at least one other inmate told him Mitchell was committing suicide.
They say he laughed and shouted that she should wait until he got back because he "wanted to see."
Before he returned, the lawsuit says Mitchell hanged herself.
Meanwhile, Igou told the sergeant that Mitchell intended to commit suicide, and an inmate told the sergeant Mitchell was hanging in her cell.
Around 1:40 p.m., the lawsuit implies Igou and the sergeant took their time getting back to the cell. A minute later, they say Igou left, and the sergeant stood outside the open cell door a few feet from where Mitchell's body was hanging. Around 1:45, the suit says Richardson closed Mitchell's cell, locked it, and walked away.
Two minutes later, Igou, the sergeant, and another officer walked back. At some point between 1:47 and 1:54 p.m., the lawsuit says Igou and Richardson handcuffed Mitchell. Around 1:54 p.m., Mitchell's parents say she was cut down.
Records from Lowndes County show a 911 call was made around 1:57 p.m., apparently from a staff member.
This is a transcript of that call:
Caller: "What time is it? 1357. Okay, okay."
Dispatcher: "Lowndes County 911, where is your emergency?"
Caller: "Hey, can I get an ambulance dispatched to Valdosta State Prison?"
Dispatcher: "Okay. What's the address there?"
Caller: "It's 3259 Val Tech Road."
Dispatcher: "Okay. Is this the main prison?"
Caller: "Yes. Come in by the tower. I'm not sure of the nature of the emergency, but everybody's running. So, we need them like real fast."
Dispatcher: "You need an ambulance?"
Caller: "Yes, but I'm not sure why."
Dispatcher: "You don't know any patient information?"
Caller: "No, I don't. I just heard them call it over the radio, to call 911, like 1018."
Dispatcher: "We're going to have to know what's going on at some point."
Caller: "Unresponsive. Unresponsive. They're doing CPR."
Dispatcher: "Okay, well there's a difference between CPR and somebody unresponsive. So, they're not breathing?"
Caller: "Okay, they're doing CPR. I'm watching them. They're doing CPR."
Dispatcher: "Okay, you've got a 'code blue.'"
Caller: "Yeah."
Dispatcher: "Okay. We'll get them on the way."
Mitchell was pronounced dead at the hospital two days later.
The Georgia Department of Corrections is currently under investigation by the U.S. Department of Justice Civil Rights Division for years of reported homicides inside prisons, prisoner-on-prisoner violence and the sexual abuse of gay, lesbian and transgender prisoners by other inmates and staffers.
Family members, concerned residents and civil rights organizations including the ACLU of Georgia have filed complaints about the situation within the state's correctional system that has been described as inhumane condition. pointing to such issues as feces- and urine-covered cells due to sewage backups and prisoner-on-prisoner violence.