East Bay woman charged with hate crime & attempted murder
"It was determined that the assault was an anti-transgender hate crime based on information provided during the investigation"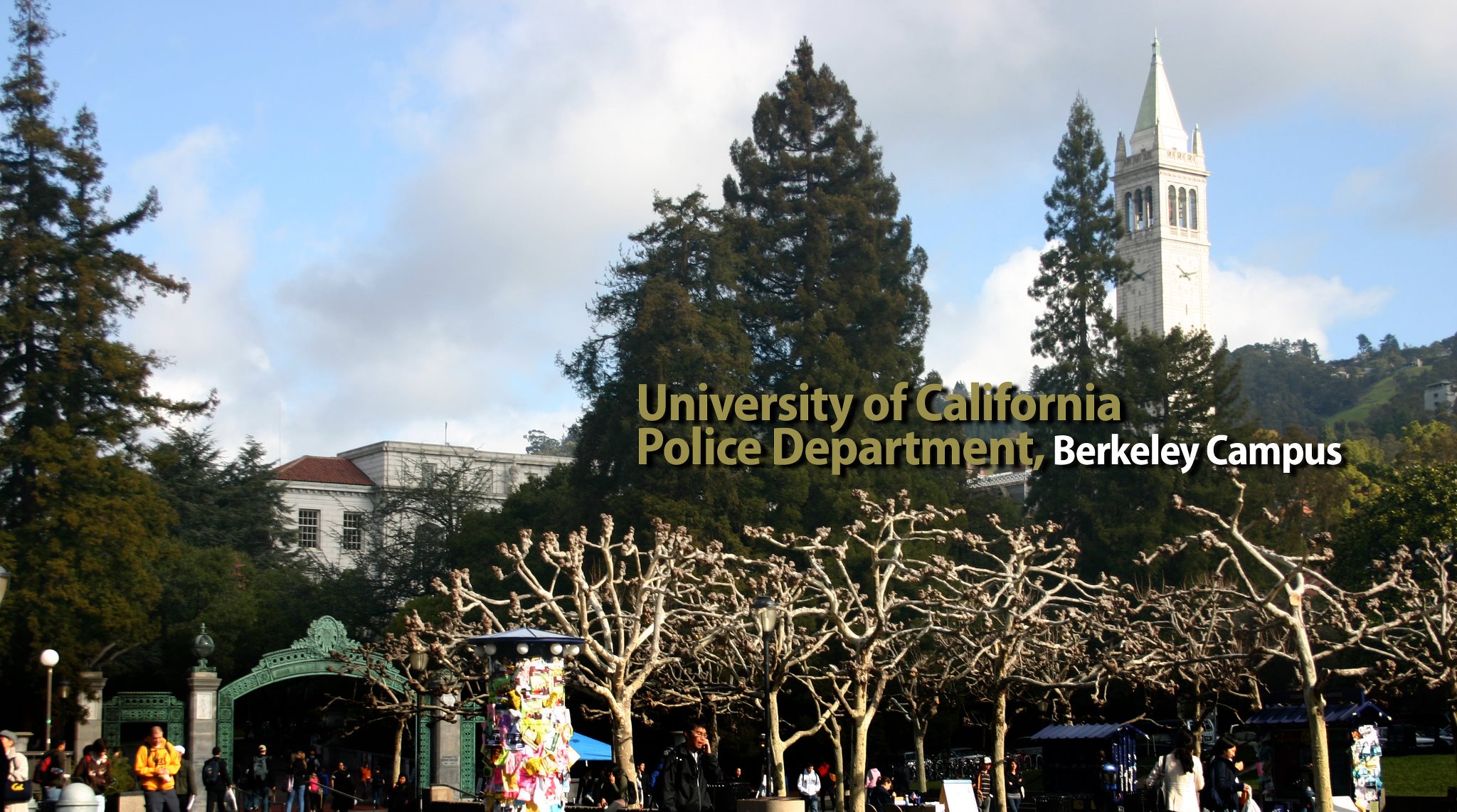 BERKELEY – Officers from the University of California Berkeley Police Department (UCBPD) arrested a 20-year-old woman after a violent attack sent a transgender woman to hospital suffering from serious injuries inflicted by the suspect in Berkeley's People's Park.
Destiny Kellogg, 20, was arrested on suspicion of attempted homicide, use of a deadly weapon and causing of great bodily injury, as well as a hate crime specification because of the victim's status.
"During the course of the investigation, it was determined that the assault was an anti-transgender hate crime based on information provided during the investigation," according to a statement from UCPD Officer Sabrina Reich to the Bay Area Reporter.
A UCBPD spokesperson said that arriving officers at Berkeley's People's Park in the August 21 call for a tent fire and assault, found the suspect still holding a shovel and standing near the victim, who has not been identified. According to court documents filed by the Alameda County District Attorney's Office on August 24, one officer arrived less than a minute after an alert about the attack and when he approached Kellogg, still holding a shovel, she fled across the street to a building, where police detained and arrested her.
The East Bay Times reported that after Berkeley Fire Department firefighters treated the victim for wounds to the chest and the rear of the head on scene, she was transported to local hospital where a UCBPD officer interviewed her. The victim said she had been sitting in her tent when three people began hitting her. She identified Kellogg as one of her attackers, according to the paper.
The officer later reviewed surveillance camera footage, which showed Kellogg "hit the victim approximately 11 times with the metal end of a shovel over the course of five minutes, according to the court filing. Each shovel strike appeared to be aimed at the victim's head and upper body" before stomping the victim in the head.
Kellogg is being held at Santa Rita Jail and was arraigned last Wednesday in Oakland, and remains in custody while awaiting a pre-trial hearing Sept. 13.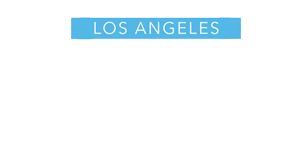 Man convicted for death threats against Senator Scott Wiener
The threat was traced back to a work computer the suspect used at his job in Pleasanton & upon arrest an AR-15 and 2 'ghost guns' were seized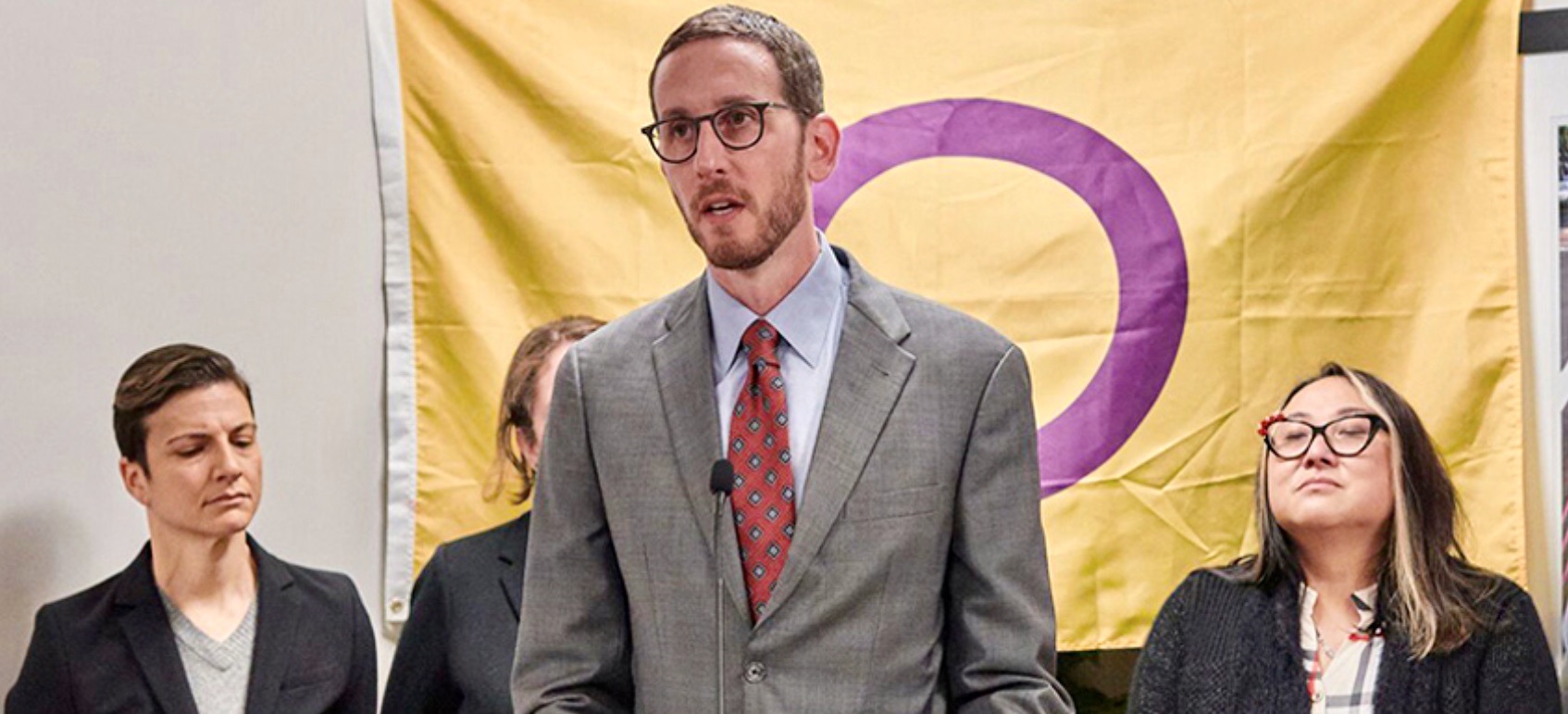 MARTINEZ, Ca. – A Contra Costa County Superior Court jury last week convicted a 51-year-old San Ramon, Calif. man for threatening the life of Out State Senator Scott Wiener (D-San Francisco) and on state weapons charges.
Erik Triana was convicted guilty of threatening the life of Wiener, two counts of possessing assault weapons (an AR-15 rifle and a privately made 9mm pistol), two counts of manufacturing or assembling unregistered firearms (commonly known as ghost guns), and two counts of having a concealed firearm in a vehicle, according to the Contra Costa County District Attorney's Office.
Both the San Francisco Police Department and California Highway Patrol investigated the threat, the SFPD's public information officer Officer Kathryn Winters told the Blade.
Senator Wiener released a statement after the conviction:
"I'm deeply grateful to the Contra Costa County District Attorney's Office, California Highway Patrol, and the court system for taking this death threat — and my personal safety — seriously, and for seeking accountability.
"Death threats against public officials undermine democracy. A public official should make decisions based on what benefits the community, not based on whether a decision will get the official killed. Modern politics can be polarized and toxic, but we must never normalize or tolerate death threats."
Local Contra County journalist Tony Hicks, writing for Bay City News, reported:
Triana was arrested after he sent Wiener the threat through the senator's "contact me" portal on his website that read: "Vax my kids without my permission and expect a visit from me and my rifle."
According to the district attorney's office, the San Ramon father of three signed his message "Amendment, Second" and listed his address as the Moscone Center in San Francisco. Triana was charged in April.
When Wiener testified on Sept. 6 he noted the threat was unlike others his office receives because of the reference to the late San Francisco Mayor George Moscone (who, along with Supervisor Harvey Milk, was shot and killed at San Francisco City Hall in 1978), the specific threat to use a gun, and that Triana lived in the Bay Area.
The threat was traced back to a work computer Triana used at his job in Pleasanton. When investigators executed the search warrant they found an unregistered AR-15 assault weapon with nine loaded magazines and an unserialized privately made 9-mm pistol referred to as ghost guns.
Police also seized another unserialized pistol in a backpack, along with two loaded 9mm magazines and two loaded AR-15 style magazines.
Erik Triana convicted of threatening @Scott_Wiener (pic) in VM, "Expect visit from me & my rifle" after state sen. had initially proposed bill that would allow teens to get vaxxed w/o parental consent. Also guilty of having loaded AR-15, mags & ghost guns, per @ContraCostaDA pic.twitter.com/ePi5WyfaVb

— Henry K. Lee (@henrykleeKTVU) September 15, 2022
'Mom… Guess What,' Calif. lesbian & gay newspaper remembered
"It was groundbreaking in the fact they were a gay and lesbian newspaper but they were covering everything"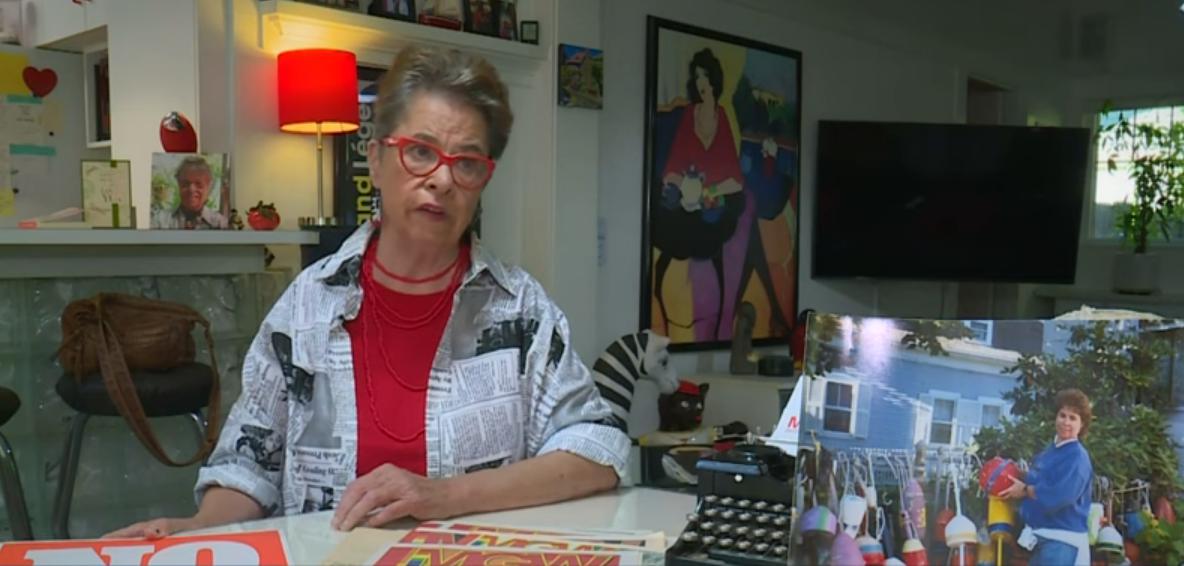 SACRAMENTO – For thirty years the California capital city's LGBT community had a vibrant community voice that not only documented the lives of its LGBT people but the greater world and events impacting them.
KOVR 13-CBS Sacramento's journalist Rachel Wulff reported Friday, that The Center for Sacramento History is calling on those who put it on the map, including the publisher, to make sure its groundbreaking legacy is remembered.
For Linda Birner who grew up in the city, California Proposition 6, known as the John Briggs initiative which was a ballot initiative put to a referendum on the California state ballot in the November 7, 1978 election that would have denied gay and lesbians the ability to teach in the Golden State's public schools became Birner's call to arms.
Birner told KOVR: "The John Briggs initiative was about to be on the ballot," Birner said. "He wanted all the school teachers and employees fired that were gay and lesbian. So I thought. 'I gotta do something quickly and get the word out.'" 
What happened next was unique given that the photographer, feminist activist and graphic designer had no real business experience- she started a community newspaper.
"I knew I could lay it out, I knew I could do the photography, I knew I could get the stories together. I knew I could write. So I just started calling people," Birner told CBS Sacramento.
Advertisers bought in and "Mom Guess What?" was put to print. The publication quickly grew from 5,000 to 26,000 in circulation.
"The community was so excited!" she said with a smile on her face.
Birner's "Mom Guess What'" newspaper, using the Sacramento Bee as its model got an initially begrudging nod from its publisher C. K. McClatchy II the president of McClatchy Newspapers. 
"We would go to lunch and he would bring a green pen and write up the paper and tell me how I could improve. He was like an editor. But after the fact, saying you could do better here. Do better there. Change this. Do this," Birner said. 
Her news operation rapidly became a must stop-in for politicos, California officials, and celebrities. According to CBS Sacramento the paper captured the attention of celebrities like Jane Fonda, who attended Birner's 40th birthday, and there were local politicians and legislators like Assembly Speaker Willie Brown who visited her L Street office, along with governors like Jerry Brown – who was a regular.
"He would want to come in, not just stop at the counter. So he would come in and he'd plop himself in front of me and we'd talk forever," she said.
Although the paper is long out of print, Birner tells CBS Sacramento that she is working with historians from The Center for Sacramento History.
"It just got me thinking: I really did an important thing. It helped individuals come out, be comfortable. I wanted people to have better self-esteem and get out of the bars and do sports and do things," said Birner.
One of those working on the project is historian Marcia Eymann.
"We're missing different issues, but we're trying to get a full run of the newspaper," Eymann. "It was groundbreaking in the fact they were a gay and lesbian newspaper but they were covering everything," Eymann added.
Sacramento historians look to preserve, tell story of city's first gay and lesbian newspaper:
Suburban San Jose bookstore's Drag Queen Story disrupted
"It tells us that we have a lot more work to do, I think even in a progressive state such as California, there is still underlined bigotry"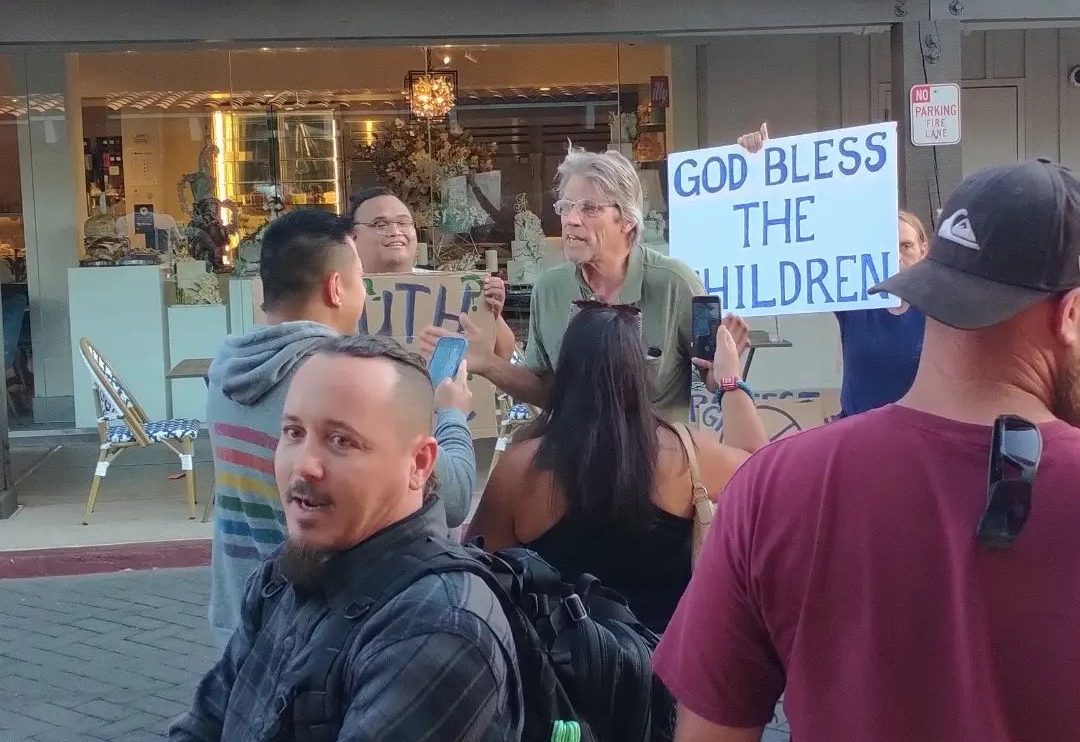 CAMPBELL, Ca. – A drag queen story hour event at the Books Inc. store in suburban San Jose was disrupted this past week organizers said. In a statement to NBC Bay Area, Campbell police confirmed that they responded to the Wednesday incident but added the protest was in a public space and no laws were broken.
A spokesperson for Books Inc. told NBC Bay Area that in the days leading up to the event, that the store staff had received several phone calls against the drag queen story hour event. The store added said they made sure to contact police before and during the event.
The event, which was disrupted by a group of protestors using transphobic and homophobic hate speech was hosted by Tori Tia, a drag queen story time reader. Tia told NBC Bay Area that one particular anti-LGBTQ+ protestor "[He] was saying like some really transphobic stuff. Like he was calling me a 'transvestite' and I shouldn't be let around the children, and the parents should be ashamed of themselves." 
"I'm really proud of not only our Gay and Queer community, but our allies and the parents that brought their children and made sure their children knew nothing but the love and the light that we were there, to be there for them," said Tori Tia.
Both Tori Tia and Silicon Valley Pride were made aware of possible protesters, so they called on their LGBTQ+ community members to come out and make sure it didn't escalate as it has in recent incidents.
"It tells us that we have a lot more work to do, I think even in a progressive state such as California, there is still underlined bigotry, there's underlined hate, there's underlined stereotyping and ignorance," Silicon Valley Pride CEO Nicole Altamirano told NBC Bay Area.
Even though the protesters continued their disruptions outside, Tori Tia said she kept reading, something she said she couldn't have done without all of the support she received.