Long Beach Police arrest man in stabbing death at popular gay bar
The suspect got into a physical fight with the two victims, which escalated to him stabbing both victims. He then took off on a bicycle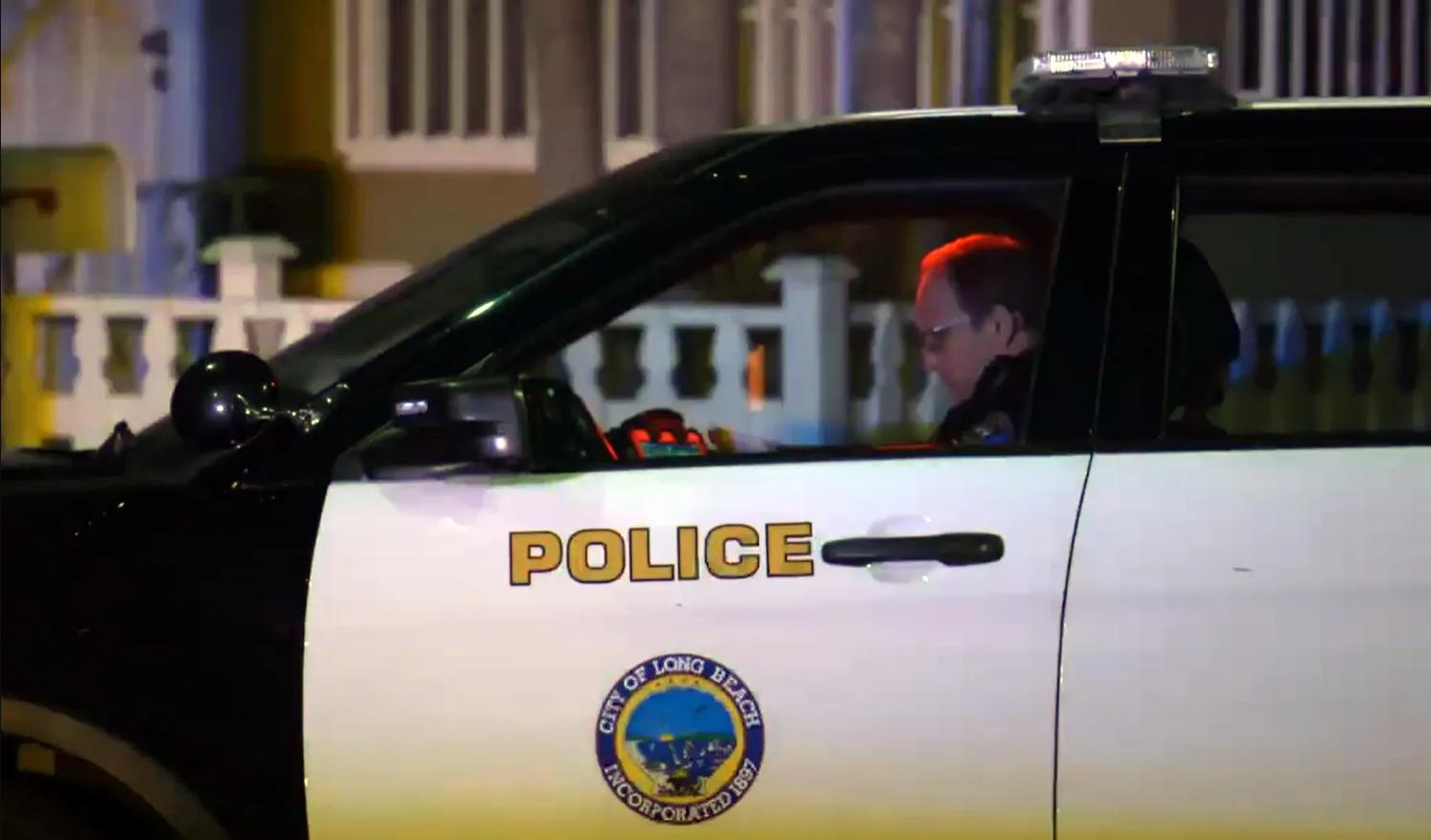 LONG BEACH – Long Beach Police investigators on Monday arrested a man wanted for a murder outside a business at around 11:45 p.m. Friday night at the popular Mineshaft gay bar in the 1700 block of East Broadway.
Long Beach Police Department Special Investigations detectives, with assistance from patrol officers, identified 56-year-old Michael Smalls as a suspect in the stabbing death of  28-year-old Christopher Finley of Long Beach. Smalls was charged one count of murder in the death of Finley and one count of attempted murder in the stabbing of another man who was accompanying Finley.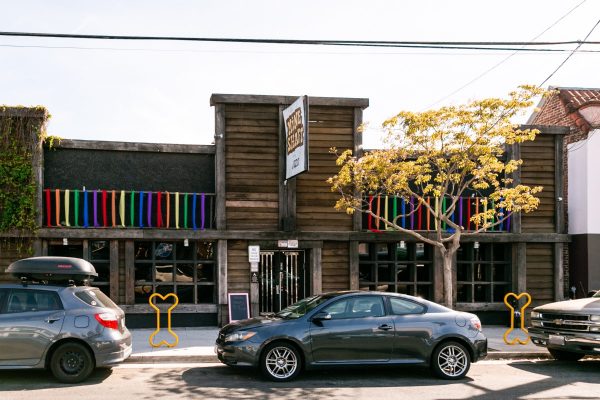 According to the LBPD, Detectives believe the murder stemmed from two altercations. During the first altercation, the victim(s) were involved in a fight with a man who was armed with a "taser" in front of a business. Moments later, a second altercation occurred in which Smalls got into a physical fight with the two victims, which escalated to Smalls stabbing both victims. Smalls then took off on a bicycle. The man with the "taser" was detained at the scene and arrested on an unrelated charge.
Smalls was booked into the Long Beach City Jail and is currently being held on $2,000,000 bail. Detectives will present the case to the Los Angeles District Attorney's office for filing consideration this week. The motive is under investigation. Currently, there is no evidence this is a hate or bias motivated incident.
Anyone with information regarding the incident is urged to contact Homicide Detective Michael Hubbard and Jesus Espinoza at (562) 570-7244.
Anonymous tips may be submitted through "LA Crime Stoppers" by calling 800-222-TIPS (8477), downloading the "P3 Tips" app to your smartphone (available at the Apple app store or Google Play), or by visiting www.lacrimestoppers.org.
In a social media post on the bar's Facebook Page Saturday afternoon, the bar's owners Jeff and Rhonda Darling expressed their dismay over the incident as the news broke that one of the two injured men had died.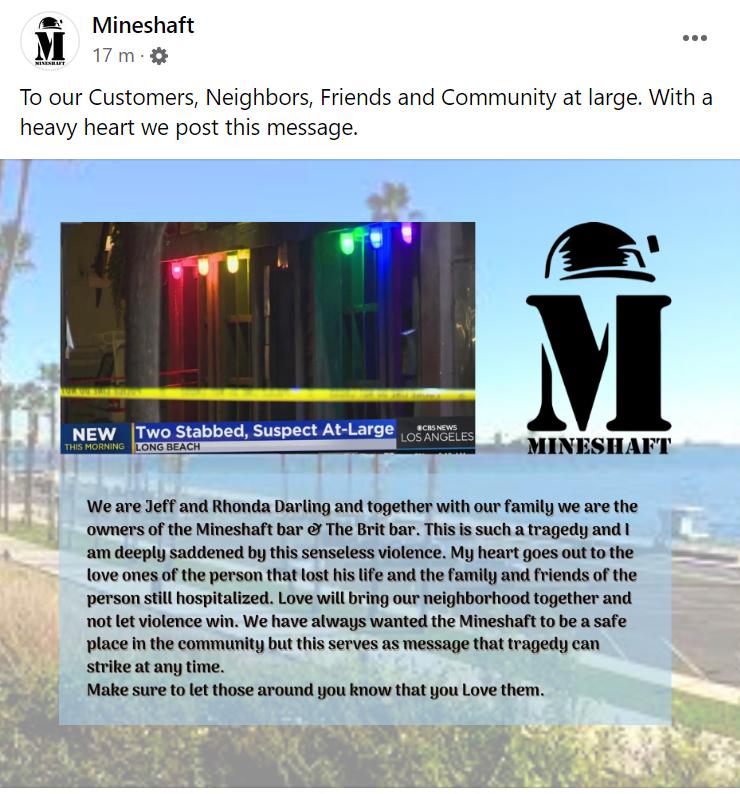 Long Beach Pride celebrated its 40th anniversary 
The festival kicked off on Saturday with drag artist Symone, of "RuPaul's Drag Race," performing live & other artists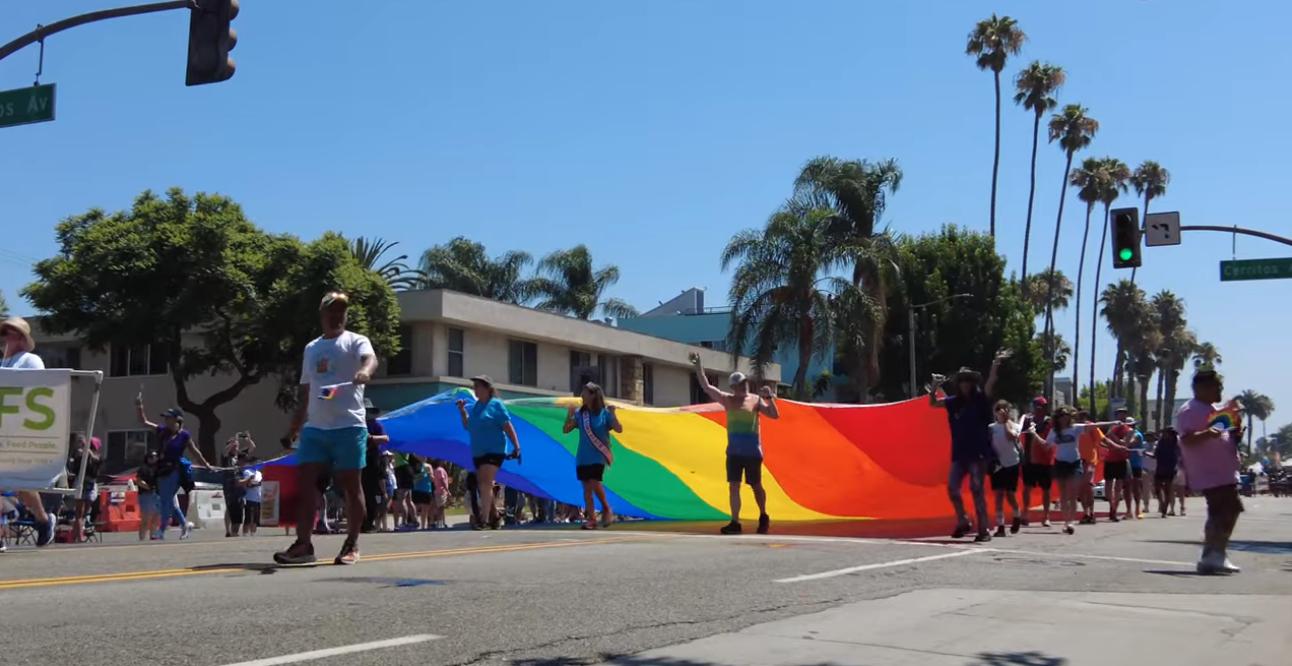 LONG BEACH, Calif. – Long Beach Pride celebrated its 40th anniversary with nearly 20,000 people at its festival and parade this past weekend in downtown Long Beach.
"We are thrilled to mark Long Beach Pride's 40th year with an amazing festival and parade that celebrates our dynamic and growing LGBTQ+ community," said Elsa Martinez, Long Beach Pride co-president. "We are grateful to our talented music artists and many other performers who brought so much excitement and enjoyment to our fabulous crowd of supporters and fans, many of whom have been with us for many years!"
The festival kicked off on Saturday with drag artist Symone, of "RuPaul's Drag Race," performing live, along with Mexican best-selling music artist La Diva Lucia Mendez and acclaimed singer Gio Mendez. On Sunday, Grammy Winning R&B artist Mya headlined the stage along with Mexican superstar Laura Leon, along with pop artist Edith Marquez and others.
The event also featured a dedicated stage for drag artists for the first time. The Drag Dome featured Jasmin Masters, Delta Work, Jewels Long Beach, Honey Davenport and many others who shared their musical and dancing talents to an appreciative crowd.
At the Dance Stage, EDM, Reggaeton, house music and more was spun by a slew of popular deejays that included DJ Ivan, DJ Joe Pacheco, DJ Jerac, DJ Kidd Madonny, DJ Kimberly S and many others as fans rocked to the beat.
Festival goers also enjoyed a variety of international foods from renowned chefs as well as from local food vendors and many of the area's acclaimed food trucks that specialize in unique cuisine and local favorites. The event also featured a variety of vendors selling shirts, tops, hoodies and various apparel, as well as health and wellness products, headgear, footwear and more.
The weekend was capped by the popular Long Beach Pride Parade led by Parade Grand Marshals and R&B artists The Mary Jane Girls, as well as Media Grand Marshals Annabelle Sedano, NBC4 anchor; and Enrique Chiabra, Telemundo 52 anchor. Serving as Political Grand Marshal was Long Beach Mayor Rex Richardson, who was joined by other community members who also served as grand marshals.
The parade, which was be held on East Ocean Boulevard, between Linden Avenue and Alamitos Avenue, featured Long Beach Pride co-founder Bob Crow, the last living co-founder, along with a variety of dancers, bands, community dignitaries and others who have contributed to the event's success over the years.
Telemundo 52 and NBC4 served as Long Beach Pride's official media partners. CHANNEL Q (97.1 HD2 and on the Audacy App), iHeartMedia Los Angeles and Mayra Berenice En Vivo of 107.1 FM served as radio partners.
Related: