Federal jury indicts doctor & her spouse: Passing info to Russia
They received public attention in 2015 after becoming the first known active-duty Army officer to come out as transgender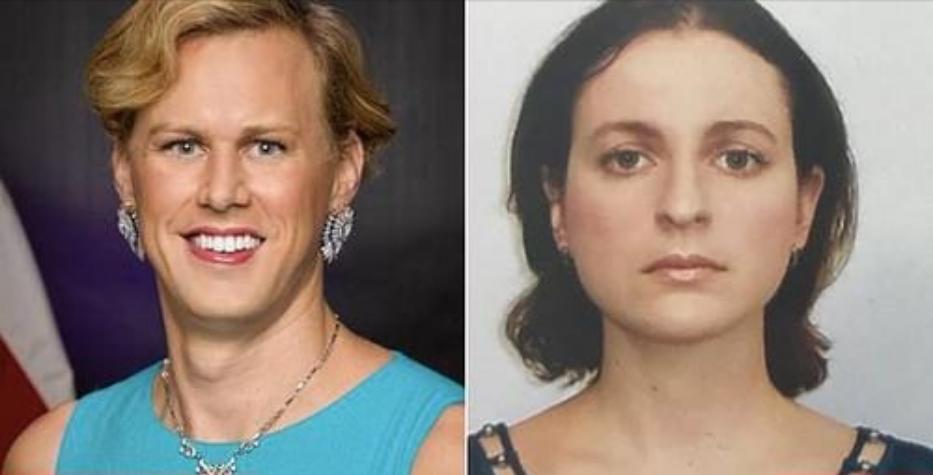 BALTIMORE – A federal grand jury on Wednesday handed down an indictment of a Johns Hopkins anesthesiologist and her spouse, a doctor and major in the U.S. Army, with conspiracy and for the disclosure of individually identifiable health information related to their efforts to assist Russia in connection with the conflict in Ukraine.
The United States Attorney's office for Maryland in a press release stated that the indictment charging Anna Gabrielian, age 36, and her spouse, Jamie Lee Henry, age 39, both of Rockville, Maryland, both of whom had secret clearances, were attempting to provide medical information about members of the military to the Russian government.
Gabrielian and Henry met with an individual they believed to be associated with the Russian government, but who was, in fact, a Federal Bureau of Investigation Undercover Agent.
In court documents filed Gabrielian told the FBI agent posing as a Russian operative that she had previously reached out to the Russian embassy by email and phone, offering Russia her and her spouses' assistance.
According to the U.S. Attorney's office Gabrielian told the FBI agent that, although Henry knew of Gabrielian's interaction with the Russian Embassy, she never mentioned Henry's name to the Russian Embassy.
In the narrative released by the U.S. Attorney's office, on August 17, 2022, Gabrielian met with the FBI at a hotel in Baltimore. During that meeting, Gabrielian told the FBI she was motivated by patriotism toward Russia to provide any assistance she could to Russia, even if it meant being fired or going to jail.
She proposed potential cover stories for her meeting with the "Russians" and stressed the need for "plausible deniability" in the event she was confronted by American authorities. Gabrielian also told the FBI that, as a military officer, Henry was currently a more important source for Russia than she was, because they had more helpful information, including how the United States military establishes an army hospital in war conditions and information about previous training provided by the United States military to Ukrainian military personnel.
Gabrielian's spouse is U.S. Army Major Jamie Lee Henry, who identifies as a transgender military physician on their Twitter account.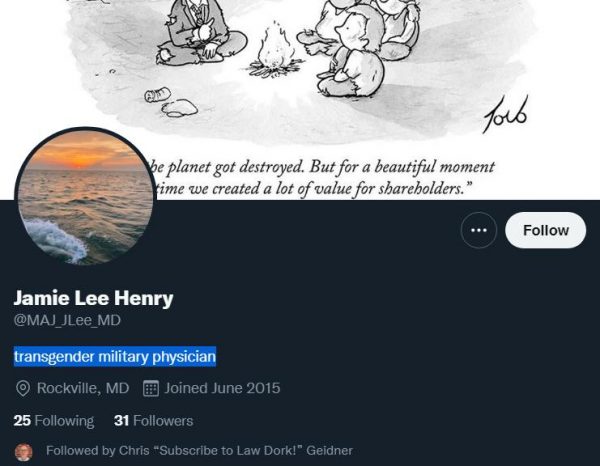 Henry received public attention in 2015 after becoming the first known active-duty Army officer to come out as transgender.
Henry was at one point a member of SPARTA, the nation's largest nonprofit representing actively-serving transgender U.S. servicemembers. A spokesperson for SPARTA, in an emailed statement, commenting on the announcement of the arrest and indictment of Henry and their spouse told the Blade:
"Transgender people are as diverse as the societies to which they belong. One's gender identity neither increases nor decreases a propensity towards alleged criminal activity."
As stated in the indictment, Gabrielian is an anesthesiologist and worked at Medical Institution 1, located in Baltimore, Maryland. Henry, a Major in the United States Army, who held a Secret-level security clearance, is Gabrielian's spouse and a doctor. During the time of the alleged conspiracy, Henry worked as a staff internist stationed at Fort Bragg, the home of the Army's XVIII Airborne Corps, headquarters of the United States Army Special Operations Command, and the Womack Army Medical Center.
Gabrielian was scheduled to have initial appearance at 11:30 a.m. Thursday in U.S. District Court in Baltimore before U.S. Magistrate Judge Brendan A. Hurson.  Henry is also expected to have an initial appearance today, although a time has not yet been set.
Full statement from SPARTA:
"SPARTA, a non-profit advocacy organization representing transgender Service members in the United States, is saddened to learn of the arrest and indictment of Jamie Lee Henry, an officer in the United States Army and a medical doctor.
SPARTA has long advocated for the inclusion and total equity for transgender persons throughout the United States uniformed services. Today, thousands are serving honorably and authentically at home stations worldwide.
The actions alleged in the indictment do not reflect Henry's identity as transgender. Their alleged actions are those of an individual and should not be taken as a representation of transgender people broadly or transgender members of the military specifically.
All people in the United States are entitled to the same rights, including due process and the presumption of innocence in this case. SPARTA does not condone any actions alleged in the indictment and expects the process to play out fairly and equitably as it would for anyone accused of a crime."
Federal Judge tosses guidance in LGBTQ healthcare discrimination
He ruled the Biden administration wrongly interpreted a provision barring health care providers from discriminating against LGBTQ+ Americans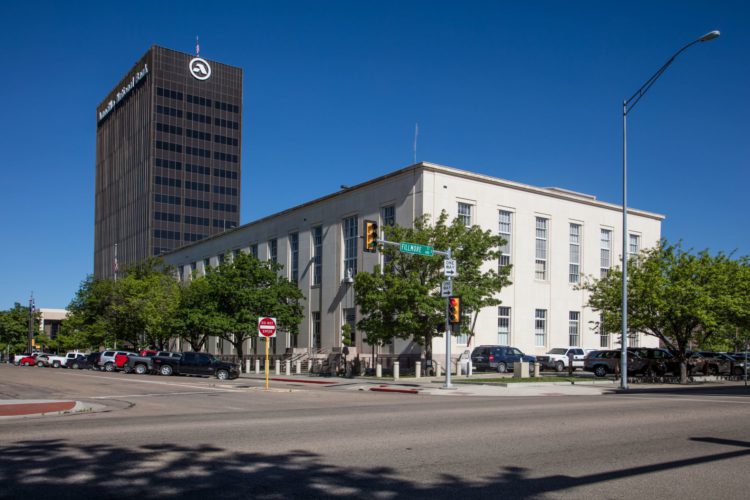 AMARILLO – U.S. District Judge Matthew Kacsmaryk ruled Friday the Biden administration had wrongly interpreted a provision of the Affordable Care Act (ACA), colloquially known as Obamacare, as barring health care providers from discriminating against LGBTQ+ Americans.
Kacsmaryk wrote the U.S. Supreme Court decision in Bostock v. Clayton County in which it held that "an employer who fires an individual merely for being gay or transgender violates Title VII." The High Court's opinion states that "it is impossible to discriminate against a person for being homosexual or transgender without discriminating against that individual based on sex."
The lawsuit was brought by two doctors represented by the America First Legal Foundation, set up by Stephen Miller, a former Trump White House official. The suit was filed after the U.S. Department of Health and Human Services issued a regulation in May 2021 outlying that its interpretation of Section 1557 of the ACA, which states that healthcare providers cannot discriminate on the basis of sex, extends to sexual orientation and gender identity.
Many observers and legal experts have opined that the Bostock decision, while affecting many other laws and expand equality for LGBTQ people, there were shortcomings in the application of the Bostock ruling.
Sharita Gruberg, currently the Vice President for Economic Justice at the National Partnership for Women & Families, wrote in August of 2020 as the Center for American Progress vice president for LGBTQI+ Research and Communications, outlining the shortcomings in Bostock when looking at a practical application for LGBTQ healthcare under Section 1557 of the ACA:
"While Section 1557 of the ACA prohibits discrimination based on race, color, national origin, sex, age, or disability in covered health programs or activities, the statute's text does not actually include any of these words. Instead, it refers to protected characteristics in other statutes: Title VI of the Civil Rights Act of 1964, which covers race, color, and national origin; the Age Discrimination Act of 1975; Section 794 of Title 29 of the U.S. Code, which covers disability; and Title IX of the Education Amendments Act of 1972, which covers sex.
As discussed above, since Title VII's definition of sex informs the definition of sex in Title IX, it is clear that sexual orientation and gender identity discrimination are also prohibited under the ACA. As in the Title IX context, federal courts have consistently affirmed that the prohibition of sex discrimination in Section 1557 of the ACA prohibits gender identity discrimination.
In 2016, the Obama administration promulgated a rule clarifying that Section 1557 prohibited gender identity discrimination and sex stereotyping, which could include sexual orientation as well as discrimination based on pregnancy, false pregnancy, termination of pregnancy or recovery, childbirth, or related medical conditions.
This interpretation was quickly enjoined by Reed O'Connor, a conservative activist judge who has since ruled that the ACA as a whole is unconstitutional. Rather than defend the Obama administration's interpretation of sex discrimination, the Trump administration elected to promulgate a new rule that not only erased the inclusive definition of sex discrimination but also eliminated sexual orientation and gender identity protections from a number of other regulations.
The administration also rolled back language access protections. Trump's Department of Health and Human Services (HHS) posted its final rule four days after the Supreme Court's decision in Bostock. The rule was slated to go into effect on August 18; however, a federal judge issued a preliminary injunction on August 17 finding that HHS' position that sexual orientation and gender identity were not covered under Title IX was rejected by the Supreme Court in Bostock. As a result, the administration was blocked from rescinding the 2016 rule's protections.
Kacsmaryk, appointed to the federal bench by former President Trump, wrote that Congress, when adopting the law could have included "sexual orientation" or "gender identity" in the text, but "chose not to do so." He noted that the ACA incorporated barring against discrimination "on the basis of sex" in Title IX- but specifically left out LGBTQ+ people.
Accordingly the judge wrote, the Supreme Court's 6-3 conclusion that Title VII's bar against sex discrimination covered LGBTQ workers did not lead to the same result.
"Title IX's ordinary public meaning remains intact until changed by Congress, or perhaps the Supreme Court," he wrote.