Christian lawyers take case of anti-trans athletes to appeals court
Besides campaigning for a national abortion ban, Alliance Defending Freedom aims to ban trans girls competing in girls' high school sports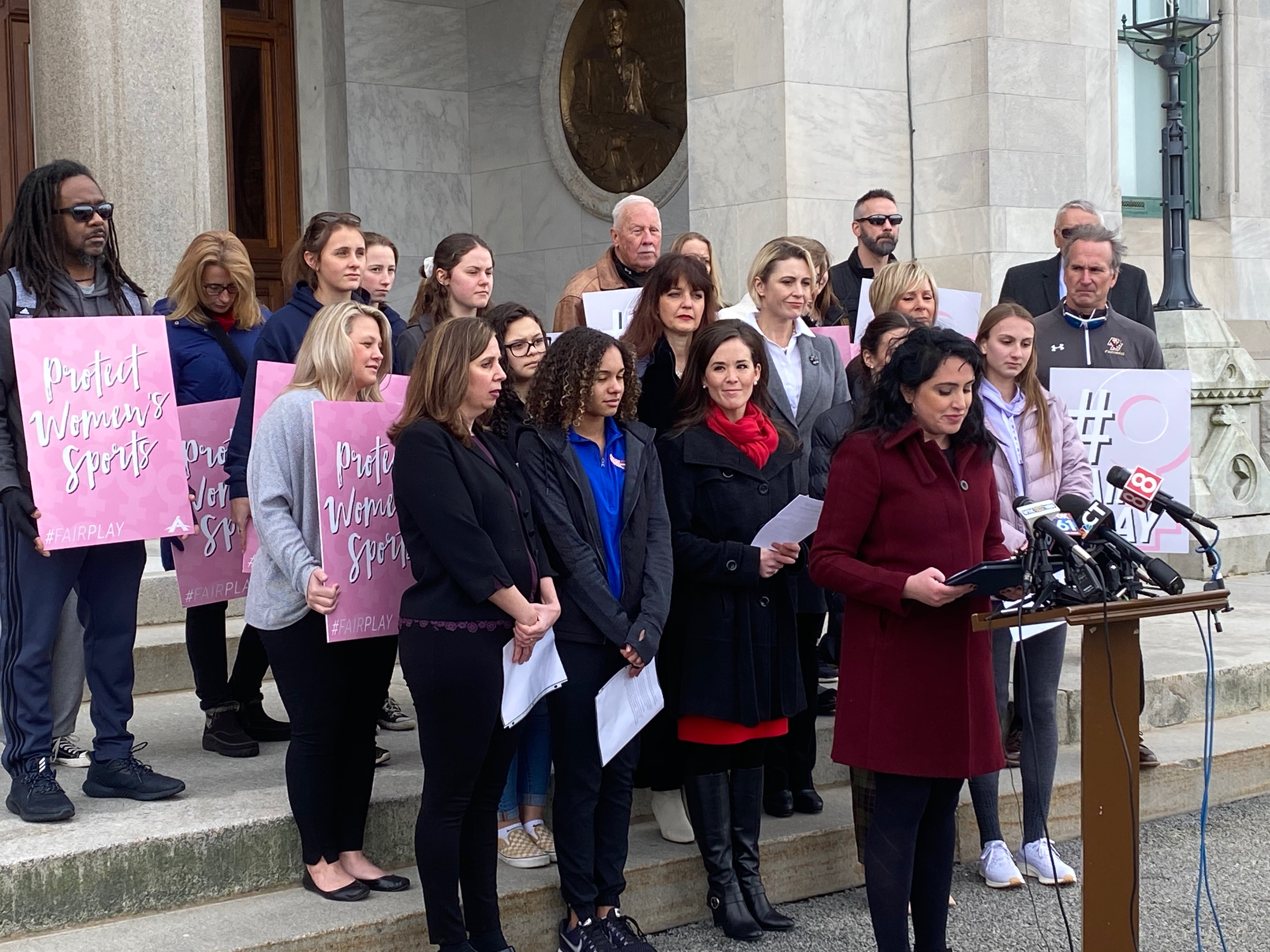 NEW YORK – A federal appeals judge in New York City on Thursday listened to attorneys arguing for and against a ban on transgender athletes in high school sports, the first federal case challenging a policy of inclusion.
Now it's up to Chief Judge Debra Ann Livingston of the Second Circuit of the U.S. Court of Appeals to decide whether a landmark case should be retried or tossed out.
The case, brought by the Alliance Defending Freedom in February 2020, was dismissed by a federal judge in Connecticut in April 2021.
The ADF, a conservative Christian law group labeled an extremist hate group by the Southern Poverty Law Center, is appealing the decision by U.S. District Judge Robert Chatigny. The ADF claims he was biased in favor of the defendants, the Connecticut Interscholastic Athletic Conference and several Connecticut boards of education.
Their original lawsuit and this appeal claims that by permitting transgender student-athletes to compete according to their gender identity, the CIAC and the schools discriminated against the plaintiffs: cisgender women who were track and field athletes in high school in Connecticut. They have all gone on to win collegiate sports scholarships: Selina Soule, Chelsea Mitchell and Alanna Smith.
"Today we argued that my clients, Selena, Chelsea and Alanna, their records and achievements matter, and we ought to be able to prove our case in court," said ADF Senior Counsel Christiana Kiefer outside court in Manhattan. "And so, we're asking that the judges here allow the case to continue to move forward."
A fourth plaintiff, Ashley Nicoletti, was added to the case last year. The women claim they couldn't win against trans girls, and because they were forced to compete with trans girls, they were "denied the chance to be champions."
They also want the court to order the state to change its track and field records and championship-winning results and erase the names of two transgender athletes: Andraya Yearwood and Terry Miller.
In their appeal, and in their press release following today's hearing, the ADF attorneys repeatedly misgendered the two young Black women, referring to them as "boys" and "biological males." Yearwood and Miller are not named in the suit, but American Civil Liberties Union attorneys represented them at the hearing.
The ACLU tweeted what the organization called "the facts" of the case, responding to the ADF's arguments, including that Mitchell and Smith did in fact beat Yearwood and Miller and that three of the four plaintiffs actually did win championships.
"Connecticut's laws preventing discrimination against trans youth in school and sports are consistent with federal law," said Elana Bildner, ACLU Foundation of Connecticut senior staff attorney, in a statement. "For years now, Andraya and Terry have carried more on their shoulders, as two Black trans youth, than most adults face in a lifetime."
"The plaintiffs' argument is filled with hypotheticals about a dystopia where cisgender girls disappear from the podium, but the court must rely on facts," said ACLU attorney Joshua Block. "The facts are that these plaintiffs repeatedly outperformed Andraya and Terry and won an impressive collection of first place trophies in the process. There is enough room on the victory podium for transgender girls too. Under Title IX, all girls, including transgender girls, should be able to participate fully and equally in athletics, in accordance with who they are."
Yearwood and Miller's records and the lawsuit naming them have been cited in several states across the U.S. where legislatures have considered and enacted bans on trans student-athletes. Outside court, Block called this case "sort of Exhibit A," in that effort. "It's held up as an example of the dangers that would happen if transgender girls were allowed to participate. And the reality is that that's based on a completely false premise, because there's no cisgender girls getting pushed off the victory podium. The plaintiffs in this case have been on the victory podium on multiple occasions."
Miller and Yearwood did not win any sports scholarships to colleges and are not pursuing track and field following their graduation from their high schools.
You can read the filing by ADF by clicking here.
The ACLU's statement is here.
Federal Judge tosses guidance in LGBTQ healthcare discrimination
He ruled the Biden administration wrongly interpreted a provision barring health care providers from discriminating against LGBTQ+ Americans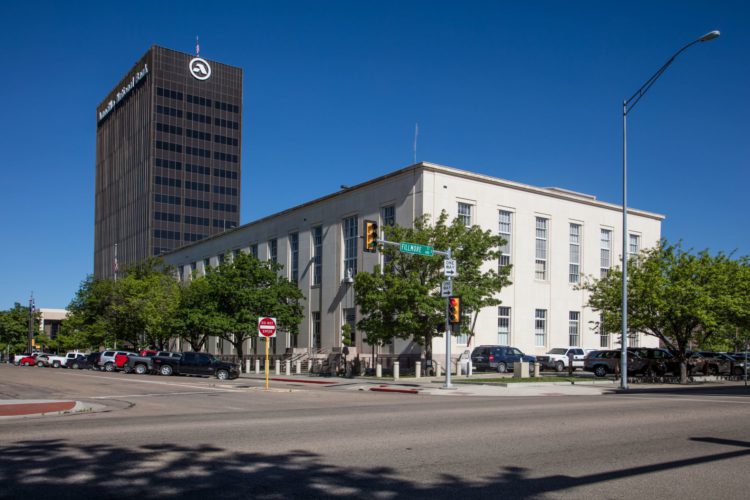 AMARILLO – U.S. District Judge Matthew Kacsmaryk ruled Friday the Biden administration had wrongly interpreted a provision of the Affordable Care Act (ACA), colloquially known as Obamacare, as barring health care providers from discriminating against LGBTQ+ Americans.
Kacsmaryk wrote the U.S. Supreme Court decision in Bostock v. Clayton County in which it held that "an employer who fires an individual merely for being gay or transgender violates Title VII." The High Court's opinion states that "it is impossible to discriminate against a person for being homosexual or transgender without discriminating against that individual based on sex."
The lawsuit was brought by two doctors represented by the America First Legal Foundation, set up by Stephen Miller, a former Trump White House official. The suit was filed after the U.S. Department of Health and Human Services issued a regulation in May 2021 outlying that its interpretation of Section 1557 of the ACA, which states that healthcare providers cannot discriminate on the basis of sex, extends to sexual orientation and gender identity.
Many observers and legal experts have opined that the Bostock decision, while affecting many other laws and expand equality for LGBTQ people, there were shortcomings in the application of the Bostock ruling.
Sharita Gruberg, currently the Vice President for Economic Justice at the National Partnership for Women & Families, wrote in August of 2020 as the Center for American Progress vice president for LGBTQI+ Research and Communications, outlining the shortcomings in Bostock when looking at a practical application for LGBTQ healthcare under Section 1557 of the ACA:
"While Section 1557 of the ACA prohibits discrimination based on race, color, national origin, sex, age, or disability in covered health programs or activities, the statute's text does not actually include any of these words. Instead, it refers to protected characteristics in other statutes: Title VI of the Civil Rights Act of 1964, which covers race, color, and national origin; the Age Discrimination Act of 1975; Section 794 of Title 29 of the U.S. Code, which covers disability; and Title IX of the Education Amendments Act of 1972, which covers sex.
As discussed above, since Title VII's definition of sex informs the definition of sex in Title IX, it is clear that sexual orientation and gender identity discrimination are also prohibited under the ACA. As in the Title IX context, federal courts have consistently affirmed that the prohibition of sex discrimination in Section 1557 of the ACA prohibits gender identity discrimination.
In 2016, the Obama administration promulgated a rule clarifying that Section 1557 prohibited gender identity discrimination and sex stereotyping, which could include sexual orientation as well as discrimination based on pregnancy, false pregnancy, termination of pregnancy or recovery, childbirth, or related medical conditions.
This interpretation was quickly enjoined by Reed O'Connor, a conservative activist judge who has since ruled that the ACA as a whole is unconstitutional. Rather than defend the Obama administration's interpretation of sex discrimination, the Trump administration elected to promulgate a new rule that not only erased the inclusive definition of sex discrimination but also eliminated sexual orientation and gender identity protections from a number of other regulations.
The administration also rolled back language access protections. Trump's Department of Health and Human Services (HHS) posted its final rule four days after the Supreme Court's decision in Bostock. The rule was slated to go into effect on August 18; however, a federal judge issued a preliminary injunction on August 17 finding that HHS' position that sexual orientation and gender identity were not covered under Title IX was rejected by the Supreme Court in Bostock. As a result, the administration was blocked from rescinding the 2016 rule's protections.
Kacsmaryk, appointed to the federal bench by former President Trump, wrote that Congress, when adopting the law could have included "sexual orientation" or "gender identity" in the text, but "chose not to do so." He noted that the ACA incorporated barring against discrimination "on the basis of sex" in Title IX- but specifically left out LGBTQ+ people.
Accordingly the judge wrote, the Supreme Court's 6-3 conclusion that Title VII's bar against sex discrimination covered LGBTQ workers did not lead to the same result.
"Title IX's ordinary public meaning remains intact until changed by Congress, or perhaps the Supreme Court," he wrote.