U.S. Federal Judge tosses Florida "Don't Say Gay" lawsuit
The judge also ruled the law should not be used to treat LGBTQ students differently or to fail to step in when they face bullying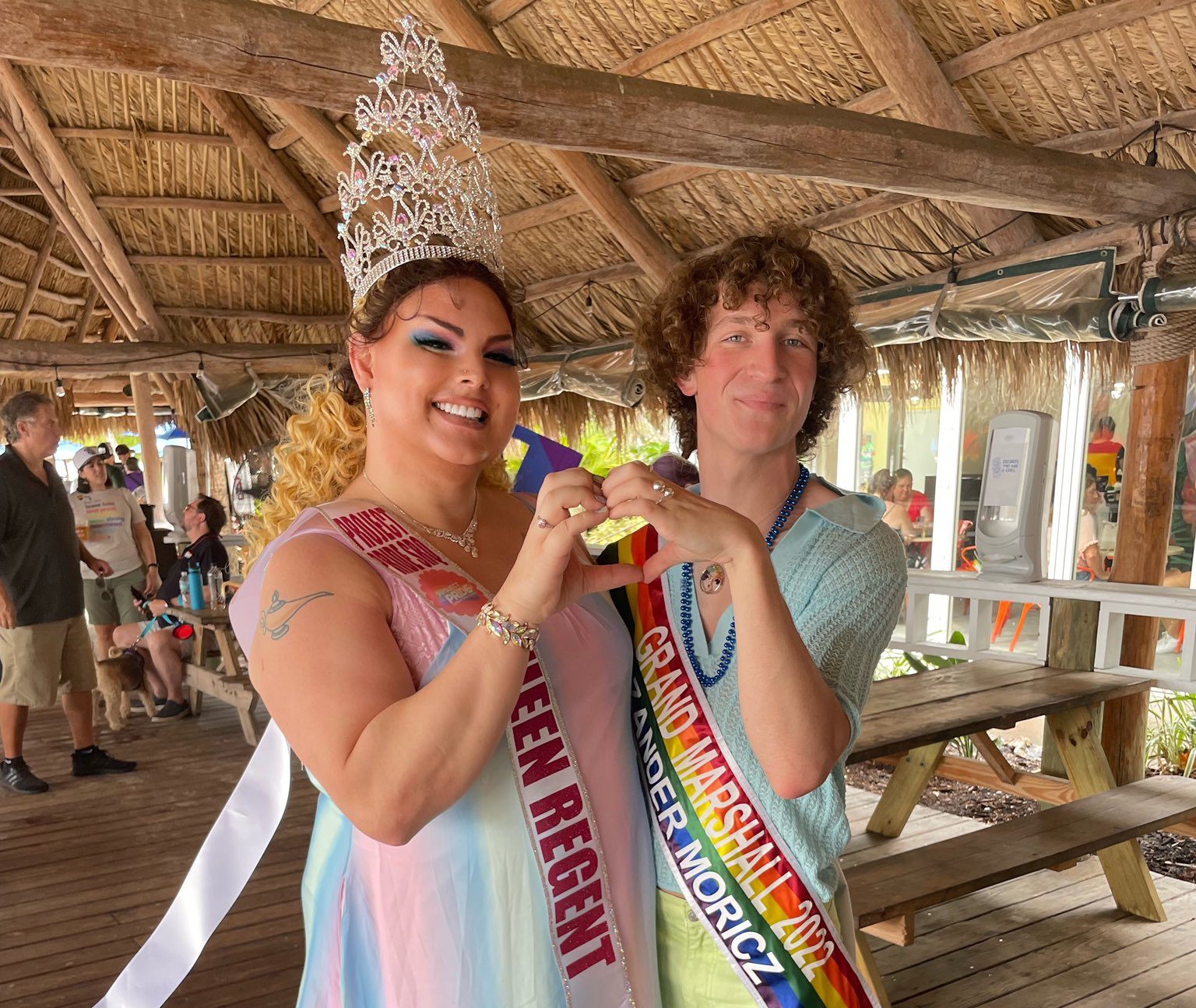 GAINESVILLE, Fl. – U.S. District Court Judge Allen Cothrel Winsor dismissed a lawsuit Monday against Florida's infamous "Don't Say Gay law," on the grounds that the plaintiffs lacked legal standing to challenge the law.
Winsor, a judge on the United States District Court for the Northern District of Florida nominated by former President Donald Trump, issued a 25-page order dismissing the case brought by students, families, educators, Family Equality, and Equality Florida, against the "Parental Rights in Education" bill passed in March of this year by the Republican-controlled Legislature and signed into law by Gov. Ron DeSantis.
The lawsuit alleged, in part, that the law violated First Amendment and due-process rights. It reads, "Classroom instruction by school personnel or third parties on sexual orientation or gender identity may not occur in kindergarten through grade 3 or in a manner that is not age-appropriate or developmentally appropriate for students in accordance with state standards."
In his ruling, Winsor left open the question on the constitutionality instead focusing on whether the plaintiffs showed they had standing to pursue the case — and concluded that they had not met that requirement.
"The principal problem is that most of plaintiffs' alleged harm is not plausibly tied to the law's enforcement so much as the law's very existence," Winsor wrote. "Plaintiffs contend the law's passage, the sentiment behind it, the legislators' motivation, and the message the law conveys all cause them harm. But no injunction can unwind any of that."
The judge also pointed out that violations of the law would be enforced against school districts, not individual teachers.
"With or without the law, school districts direct teachers as to what they may and may not teach," he noted. "Plaintiffs do not allege otherwise; they do not assert, for example, that Florida's public-school teachers may teach whatever lessons they wish. So to the extent plaintiffs allege that some teachers or others wish to provide 'classroom instruction . . . on sexual orientation or gender identity' to students 'in kindergarten through grade 3,' they would have to show (at a minimum) that without the law their individual school district would allow it. Yet plaintiffs offer no specific allegation that any teacher would be providing such classroom instruction absent HB 1577."
Winsor gave the plaintiffs 14 days to file a revised lawsuit but also took the state to task. He stated that "nothing in the law—much less in its conceivable enforcement—could 'empower' other students to do anything they could not otherwise do with respect to treating LGBTQ students differently."
The judge also spelled out that the law should not be used to silence students from talking about their LGBTQ parents, to silence LGBTQ teachers from acknowledging their partners, or to exclude LGBTQ parents from school events. And that it should not be used to treat LGBTQ students differently, to fail to step in when they face bullying, or to remove signs of support like rainbow flags from classrooms.
In a June motion to dismiss the case, the state's lawyers argued that the plaintiffs did not have standing. But they also wrote that the plaintiffs "have not come close to showing that the Legislature acted out of animus against LGBTQ individuals."
"The bill reflects no governmental preference about what students should learn about sexual orientation and gender identity," the state's lawyers wrote. "Those subjects must be taught appropriately and, for the youngest children, they may be taught by parents, not in public-school classroom settings. That is a legitimate (state) interest."
In a statement released after the ruling from Winsor, Equality Florida wrote:
"Judge Winsor acknowledges what has been clear from the beginning: that in DeSantis's Florida, the political climate is so toxic for LGBTQ people that school districts are actively abdicating their responsibilities, choosing instead to capitulate to extremists and the toxic anti-LGBTQ brew they have created rather than adhere to the letter of the law.
This fight is not done. We will continue to expose the harm that Florida's Don't Say LGBTQ law is inflicting on children and families. A court decision doesn't negate that harm. This ruling focuses on whether the parents, students or organization were the right plaintiffs to bring it forward. Equality Florida made a commitment to fight to ensure every student is protected and every family is respected, and that's exactly what we intend to do through any means necessary."
The lead attorney for the plaintiffs who are represented by Kaplan Hecker & Fink, LLP; the National Center for Lesbian Rights; and Elizabeth F. Schwartz said in an emailed statement:
"While we are currently assessing our options, one thing we can promise for sure is that we will not give up this fight on behalf of all the Florida LGBTQ+ kids, parents, and teachers who this law literally seeks to erase from their schools and communities," said Roberta "Robbie" Kaplan.
Federal Judge tosses guidance in LGBTQ healthcare discrimination
He ruled the Biden administration wrongly interpreted a provision barring health care providers from discriminating against LGBTQ+ Americans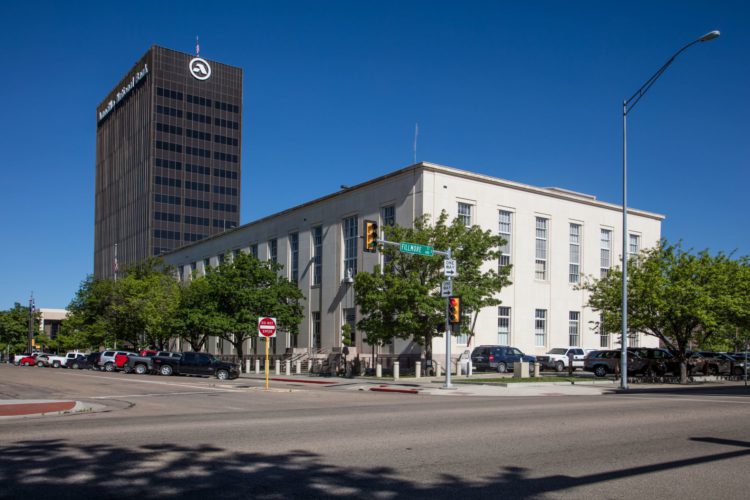 AMARILLO – U.S. District Judge Matthew Kacsmaryk ruled Friday the Biden administration had wrongly interpreted a provision of the Affordable Care Act (ACA), colloquially known as Obamacare, as barring health care providers from discriminating against LGBTQ+ Americans.
Kacsmaryk wrote the U.S. Supreme Court decision in Bostock v. Clayton County in which it held that "an employer who fires an individual merely for being gay or transgender violates Title VII." The High Court's opinion states that "it is impossible to discriminate against a person for being homosexual or transgender without discriminating against that individual based on sex."
The lawsuit was brought by two doctors represented by the America First Legal Foundation, set up by Stephen Miller, a former Trump White House official. The suit was filed after the U.S. Department of Health and Human Services issued a regulation in May 2021 outlying that its interpretation of Section 1557 of the ACA, which states that healthcare providers cannot discriminate on the basis of sex, extends to sexual orientation and gender identity.
Many observers and legal experts have opined that the Bostock decision, while affecting many other laws and expand equality for LGBTQ people, there were shortcomings in the application of the Bostock ruling.
Sharita Gruberg, currently the Vice President for Economic Justice at the National Partnership for Women & Families, wrote in August of 2020 as the Center for American Progress vice president for LGBTQI+ Research and Communications, outlining the shortcomings in Bostock when looking at a practical application for LGBTQ healthcare under Section 1557 of the ACA:
"While Section 1557 of the ACA prohibits discrimination based on race, color, national origin, sex, age, or disability in covered health programs or activities, the statute's text does not actually include any of these words. Instead, it refers to protected characteristics in other statutes: Title VI of the Civil Rights Act of 1964, which covers race, color, and national origin; the Age Discrimination Act of 1975; Section 794 of Title 29 of the U.S. Code, which covers disability; and Title IX of the Education Amendments Act of 1972, which covers sex.
As discussed above, since Title VII's definition of sex informs the definition of sex in Title IX, it is clear that sexual orientation and gender identity discrimination are also prohibited under the ACA. As in the Title IX context, federal courts have consistently affirmed that the prohibition of sex discrimination in Section 1557 of the ACA prohibits gender identity discrimination.
In 2016, the Obama administration promulgated a rule clarifying that Section 1557 prohibited gender identity discrimination and sex stereotyping, which could include sexual orientation as well as discrimination based on pregnancy, false pregnancy, termination of pregnancy or recovery, childbirth, or related medical conditions.
This interpretation was quickly enjoined by Reed O'Connor, a conservative activist judge who has since ruled that the ACA as a whole is unconstitutional. Rather than defend the Obama administration's interpretation of sex discrimination, the Trump administration elected to promulgate a new rule that not only erased the inclusive definition of sex discrimination but also eliminated sexual orientation and gender identity protections from a number of other regulations.
The administration also rolled back language access protections. Trump's Department of Health and Human Services (HHS) posted its final rule four days after the Supreme Court's decision in Bostock. The rule was slated to go into effect on August 18; however, a federal judge issued a preliminary injunction on August 17 finding that HHS' position that sexual orientation and gender identity were not covered under Title IX was rejected by the Supreme Court in Bostock. As a result, the administration was blocked from rescinding the 2016 rule's protections.
Kacsmaryk, appointed to the federal bench by former President Trump, wrote that Congress, when adopting the law could have included "sexual orientation" or "gender identity" in the text, but "chose not to do so." He noted that the ACA incorporated barring against discrimination "on the basis of sex" in Title IX- but specifically left out LGBTQ+ people.
Accordingly the judge wrote, the Supreme Court's 6-3 conclusion that Title VII's bar against sex discrimination covered LGBTQ workers did not lead to the same result.
"Title IX's ordinary public meaning remains intact until changed by Congress, or perhaps the Supreme Court," he wrote.