1st-in-Nation Trans-inclusive health care act signed into law
SB 923 comes at a time when LGBTQ healthcare access is under assault across the country from extremist right-wing leaders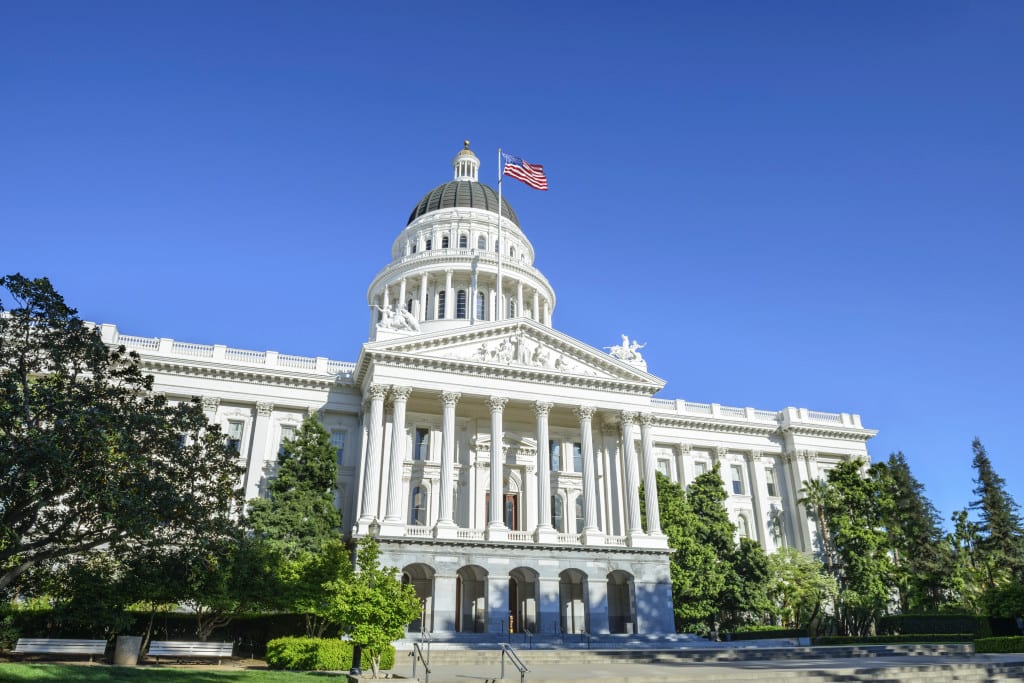 SACRAMENTO – Governor Gavin Newsom signed into law Senator Scott Wiener's (D-San Francisco) Senate Bill 923, the TGI Inclusive Care Act. This first-in-the-nation law will help create a more inclusive and culturally competent healthcare system for TGI (transgender, gender diverse, and intersex) people in California.
The law requires:
● That physician Continuing Medical Education (CME) include evidence-based culturally competent curriculum to help physicians provide inclusive care for TGI people
● That the Health and Human Services Agency issue enforceable quality standards for treating TGI patients and recommend curriculum working collaboratively with Departments and TGI-serving organizations
● That health insurance companies provide TGI cultural competency training for their staff and delegated entities who are in direct contact with patients
● That health insurance companies, in their network directories, include a list of in-network providers who offer gender-affirming services, so that TGI patients know where to go for specialized care
● That the relevant oversight agencies track and monitor complaints relating to TGI-inclusive care and publicly post findings in their annual reports or website
"Today is a momentous day for trans-inclusive healthcare," said Senator Wiener. "California is setting groundbreaking standards that will help us create a better, more culturally competent healthcare system for trans, gender diverse and intersex people. No one should have to educate a doctor in order to get the care they need. Thank you Governor Newsom for being an ally to the TGI community."
SB 923 comes at a time when LGBTQ people — and particularly transgender children — are under attack across the country by right-wing state leaders. Many of those attacks seek to criminalize gender-affirming care.
In February, Texas Governor Greg Abbott issued an executive order making it illegal for parents to allow their trans kids to receive gender-affirming care. These parents could have their children taken away and be sent to prison simply for allowing their children to be who they are and receive this necessary care. Abbott called gender-affirming care "child abuse."
Alabama just enacted a law imposing ten-year state prison sentences on parents and physicians who allow or provide gender-affirming care to their children.
"Senate Bill 923 will alleviate a lot of the trauma, anxiety, and depression that many TGI individuals experience when seeing a medical provider," said Dannie Cesena, CA LGBTQ HHS Network Director. "Now in a medical setting, providers can't just turn us away, treat us with disrespect or say 'we don't treat people like you.' This bill isn't just about access to health care, but it's access to mental health too and knowing that TGI individuals shouldn't have to experience any type of discrimination when seeking care."
Many TGI Californians encounter discrimination and difficulty accessing the health care they need. TGI Californians report discrimination including being refused treatment, verbally harassed, physically or sexually assaulted, or having to teach the provider about transgender people in order to receive appropriate care.
"By signing SB 923 into law, California has prioritized creating protections to support the lives of TGI people and sets an example for the rest of the nation to follow," Cesena added.
Healthcare discrimination and a lack of access to culturally competent care is a major problem that many TGI people regularly face. The National Center for Transgender Equality reports that one-third of all transgender individuals who saw a healthcare professional had at least one negative experience related to being transgender, with even higher rates for people of color and people with disabilities.
These negative experiences include being refused treatment, verbally harassed, physically or sexually assaulted, or having to teach the provider about transgender people in order to receive appropriate care.
This is especially problematic given that TGI people, compared with the general population, suffer from more chronic health conditions. TGI people experience higher rates of health problems related to HIV/AIDS, substance use, mental illness, and sexual and physical violence, as well as a higher prevalence and earlier onset of disabilities that can also lead to longterm health issues. Sadly, 23% of transgender individuals reported that fear of discrimination caused them to postpone or not receive necessary medical care
SB 923 is sponsored by the California LGBTQ Health and Human Services Network, Equality California, National Health Law Program, Trans Community Project, TransFamily Support Services, and Western Center on Law & Poverty. It is co-authored by Assemblymembers Sabrina Cervantes (D-Corona), Evan Low (D-San Jose), Alex Lee (D-Fremont), and Cristina Garcia (D-Bell Gardens).
Newsom to hold oil industry accountable for price gouging
Governor calls special session to pass price gouging penalty on oil companies, push new efforts to increase transparency & accountability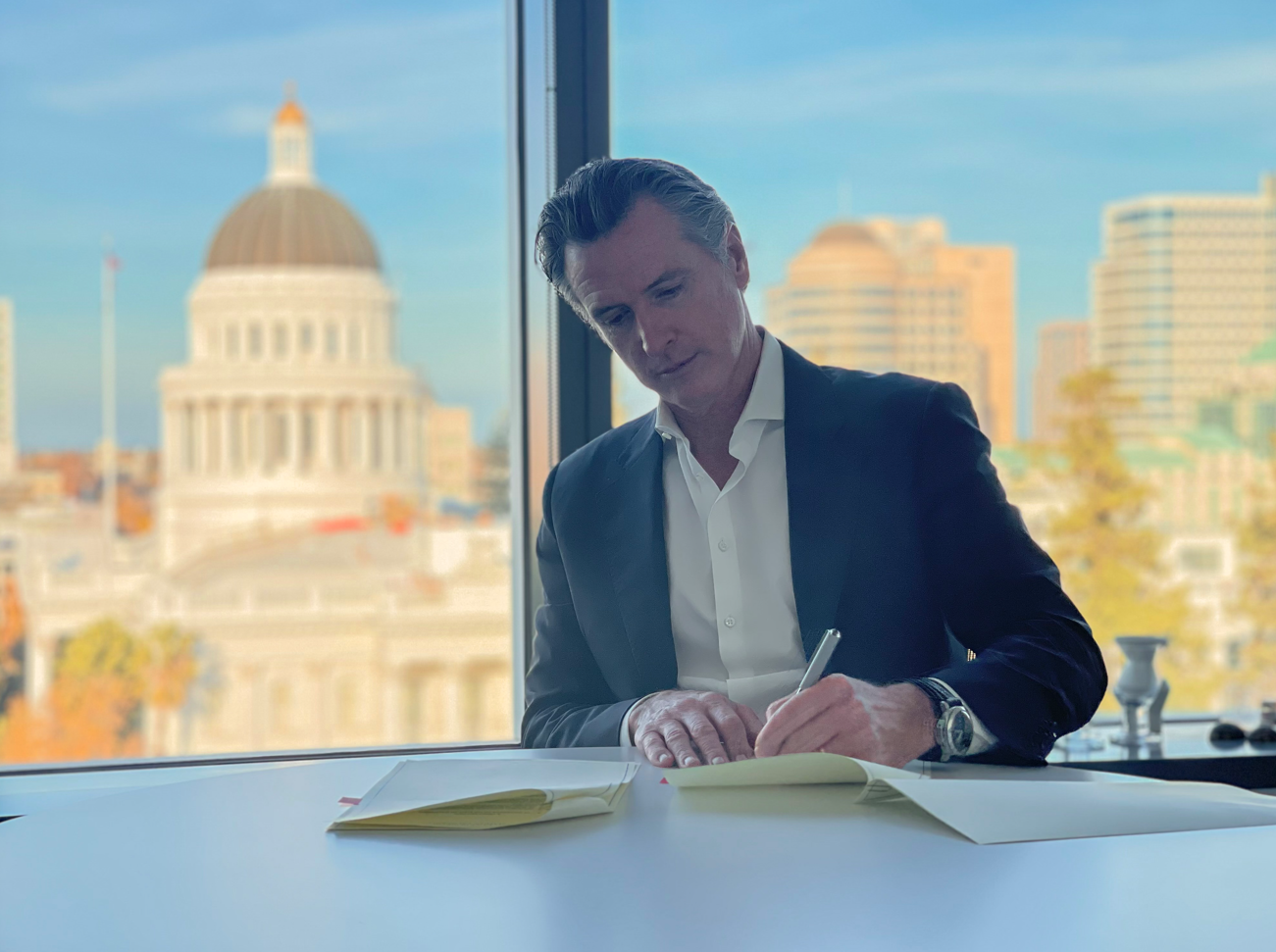 SACRAMENTO – As oil companies continue to evade questions about unexplained gas price increases, Governor Gavin Newsom today convened a special session of the California Legislature on December 5 to pass a price gouging penalty on oil companies that will keep money in Californians' pockets.
The Governor's action comes on the heels of a state hearing yesterday – which five major oil refiners refused to attend – to investigate this fall's unprecedented spike in gasoline prices. This spike in gasoline prices resulted in record refiner profits of $63 billion in just 90 days, disproportionately affecting low- and middle-income families.
"Big oil is ripping Californians off, and the deafening silence from the industry yesterday is the latest proof that a price gouging penalty is needed to hold them accountable for profiteering at the expense of California families," said Newsom. "I'm calling a special session of the Legislature to do just that, and to increase transparency on pricing and protect Californians from outrageous price spikes in the future."
This fall's spike occurred while crude oil prices dropped, state taxes and fees remained unchanged and gas prices did not increase outside the western U.S., so the high prices went straight to the industry's bottom line.
During the special session, the Legislature will also consider efforts to empower state agencies to more closely review gas costs, profits and pricing as well provide the state with greater regulatory oversight of the refining, distribution and retailing segments of the gasoline market in California.
Taking action to lower prices at the pump, Governor Newsom in September ordered the switch to winter-blend gasoline and demanded accountability from oil companies and refiners that do business in California. Since California's record-high gas prices of $6.42, the Governor's actions have reduced those prices to $4.95 most recently – a decrease of $1.47 since the peak.

In the third quarter of 2022, from July to September, oil companies reported record high profits:
The text of the Governor's proclamation convening a special session can be found here.