Newsom signs refuge bill for Trans kids & their families into law
Provides safeguards to block out-of-state attempts to penalize families that come to Calif. seeking medical treatment for trans children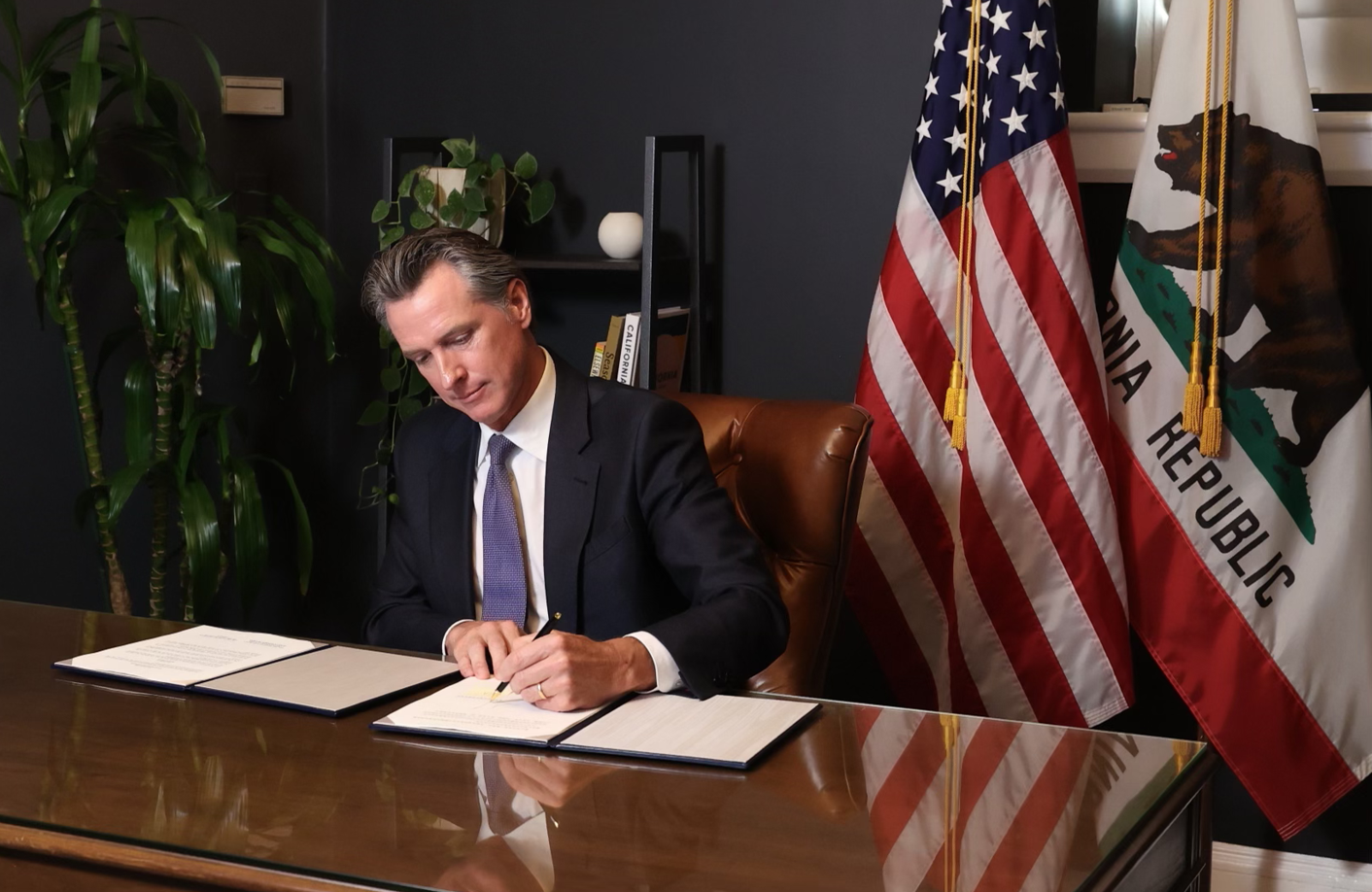 SACRAMENTO – Governor Gavin Newsom signed legislation to provide refuge for trans kids and their families authored by Senator Scott Wiener (D-San Francisco). Senate Bill 107 will protect trans kids and their families if they flee to California from Alabama, Texas, Idaho or any other state criminalizing the parents of trans kids for allowing them to receive gender-affirming care.
If these parents and their trans kids come to California, the law will help protect them from having their kids taken away from them or from being criminally prosecuted for supporting their trans kids' access to healthcare. It will take effect on January 1, 2023.
"As so many states work to erase trans kids and criminalize their families, California must always have their backs," said Senator Wiener. "With SB 107 signed into law, California is forcefully pushing back against the anti-LGBTQ hatred spreading across parts of our nation. The rainbow wave is real, and it's coming. Thank you, Governor Newsom, for standing with our community."
SB 107 was co-sponsored by Equality California, Planned Parenthood, TransFamily Support Services and Lieutenant Governor Eleni Kounalakis.
"While small, hateful men like Greg Abbott and Ron DeSantis attack trans children and their families, Governor Newsom today made clear that California will welcome them with open arms. SB 107 officially makes California a state of refuge for trans kids and their families," said Equality California Executive Director Tony Hoang. "SB 107 will continue California's legacy of leadership in protecting and advancing the health and well-being of LGBTQ+ communities in a time when we cannot take our rights and protections for granted. We are grateful for the leadership of Senator Scott Wiener and his commitment to protecting the most vulnerable members of our community."
"Extreme politicians across the country are openly attacking trans youth and their families like never before, but thanks to today's action by Governor Newsom and the leadership by Senator Scott Wiener, SB 107 provides reassurance that California will be a place where people can get the care they need," said Jodi Hicks, President and CEO of Planned Parenthood Affiliates of California. "We stand in solidarity with our friends and colleagues at EQCA and LGBTQ+ communities across the country. California Planned Parenthood health centers are committed to providing care, including gender-affirming care and LBGTQ+ services, to all who come through their doors – regardless of where they call home."
Senate Bill 107 provides for a range of safeguards meant to block out-of-state attempts to penalize families that come to California seeking medical treatment for transgender children and teens or move to the state to avoid consequences for already seeking that treatment elsewhere.
SB 107 has three main components:
1) It prohibits the enforcement of a law of another state that authorizes a state agency to remove a child from their parent or guardian based on the parent or guardian allowing their child to receive gender-affirming health care. The bill would prevent California's law enforcement from cooperating with any individual or out-of-state agency regarding the provision of lawful gender-affirming health care performed in this state. As a result, families will be able to come to California to avoid having their trans children taken away from them.
2) It bars compliance in California with any out-of-state subpoena seeking health or other related information about people who come to California to receive gender-affirming care, if the subpoena relates to efforts to criminalize individuals or remove children from their homes for having received gender-affirming care. Some states are considering legislation that would extend their criminal prohibitions even to residents who travel out of state to receive gender-affirming health care.
3) It prohibits law enforcement participation in the arrest or extradition of an individual that criminalizes allowing a person to receive or provide gender-affirming health care where that conduct is lawful in California and to the fullest extent permitted by federal law. It will declare that it is California's public policy that any out-of-state criminal arrest warrant for someone based on violating another state's law against receiving gender-affirming care is the lowest priority for law enforcement in California.
Trans youth already face numerous barriers to receiving the health care they need. Studies have shown that access to gender-affirming care for trans kids reduces risk for depression, psychological distress, and suicidal ideation. The criminalization of trans children and their parents leads to increased mental health issues and even suicide.
SB 107 is co-authored by Senators Susan Eggman (D-Stockton), and John Laird (D-Santa Cruz), and Assemblymembers Evan Low (D-Campbell), Alex Lee (D-San Jose), Chris Ward (D-San Diego), Sabrina Cervantes (D-Corona), Matt Haney (D-San Francisco), Ash Kalra (D-San Jose), Rebecca Bauer-Kahan (D-Orinda), and Mia Bonta (D-Alameda). Senate President pro Tempore Toni G. Atkins (San Diego) and Assemblymember Lori Wilson (D-Fairfield) principal co-authors.
Legislators, Capitol community to celebrate Trans visibility week
Trans Visibility Week and the International Transgender Day of Visibility, acknowledge and uplift the societal contributions of trans+ people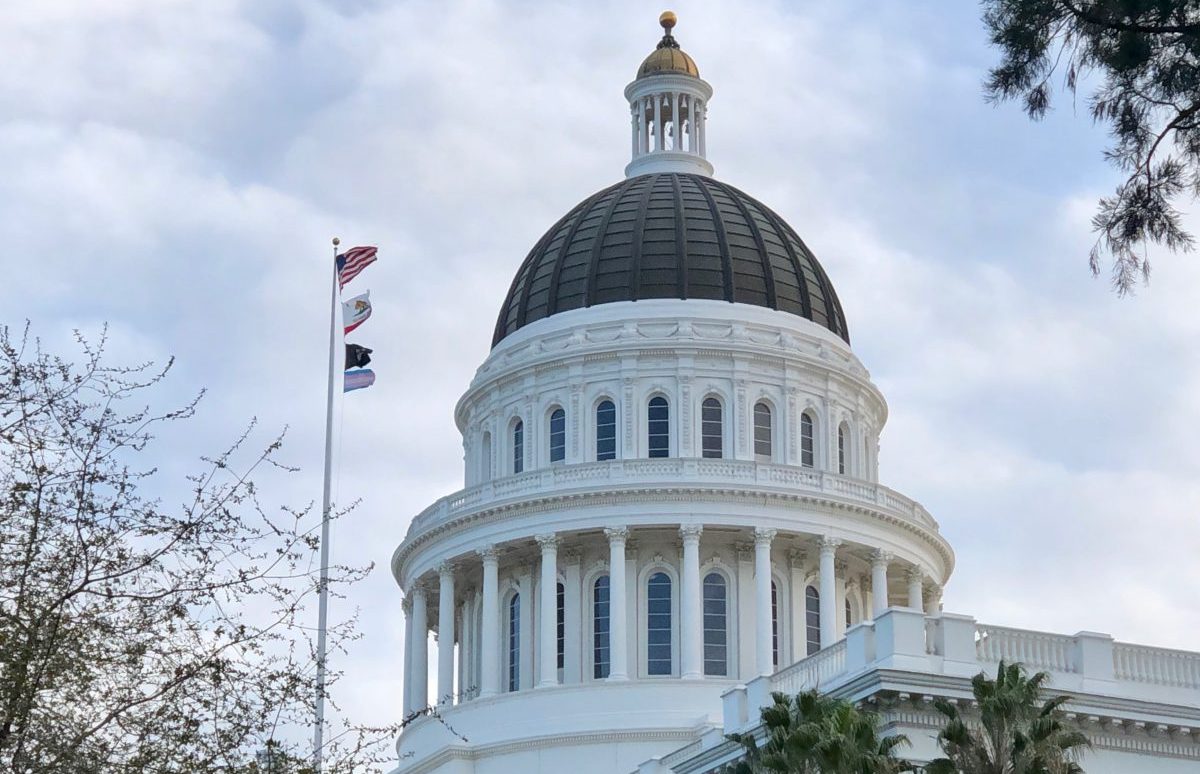 SACRAMENTO — On Monday, March 27, California legislators, Capitol staff, and community advocates will join trans+ community members to celebrate Transgender Week of Visibility, a series of celebrations leading up to International Transgender Day of Visibility on March 31. 
Legislators will wear buttons declaring "trans people belong" and spread their message of solidarity and inclusion for trans+ Californians across social media channels. The message will be echoed by leaders in the executive branch, labor, and advocacy organizations who are working to create a more just world for transgender, non-binary, and gender non-conforming people.
"Across the country and even right here in California, trans people's lives are being used for political purposes. These attacks bring real harm to our trans+ friends, colleagues, and loved ones, particularly our children," said LGBTQ Caucus Chair Susan Talamantes Eggman. "It's up to all of us to stand together with trans, gender non-conforming, and non-binary people to create communities that are safe for trans+ people to thrive."
Trans Visibility Week and the International Transgender Day of Visibility, acknowledge and uplift the societal contributions of trans+ people. The week also raises awareness of widespread discrimination and violence that the community faces in the United States, around the world, and sadly, right here in California.
Trans visibility is more important than ever, as 429 bills attacking LGBTQ+ rights have been introduced in state legislatures across the nation, a record number, many particularly targeting transgender youth. Some of these proposals would force teachers to out trans students, deny trans youth the right to participate in sports and other activities, and deny affirming health care.
"Trans people shouldn't have to fight just to exist or live safely in our communities," said Evan Minton (he/they), a former Capitol staffer and national transgender advocate. "Trans visibility is an opportunity to celebrate the joy of being who we are."
"The trans community deserves to live their authentic lives without the fear of harassment or violence. We are proud to join community advocate Evan Minton, state legislators, staffers, and the Capitol community to send a strong message that trans people belong and will never be erased," said Equality California Executive Director Tony Hoang. "Now more than ever taking a unified stance against LGBTQ+ hate is imperative. Equality California remains committed to achieve full, lived LGBTQ+ equality for all." 
Monday's Capitol events come after several historic actions this week in support of the trans+ community. Earlier this week, the Sacramento City Unified School District board held its first annual trans pride flag raising, sending a powerful message of inclusion to trans students, teachers, and the entire school community. Last week, the District also passed a strong resolution affirming the rights of trans students and encouraging classroom discussion on the importance of trans visibility. On Tuesday, the Sacramento City Council adopted a resolution declaring an annual Transgender Week of Visibility in the city. Sacramento County is considering a similar resolution on March 28.
For more information, follow @eqca, #transpeoplebelong #TransgenderDayofVisibility