Anti-LGBTQ U.S. Senator faces student protestors at Uni of Florida
Sasse votes against LGBTQ+ equality & rights since becoming a Senator in 2015 & opposes same-sex marriage plus cheered demise of Roe v. Wade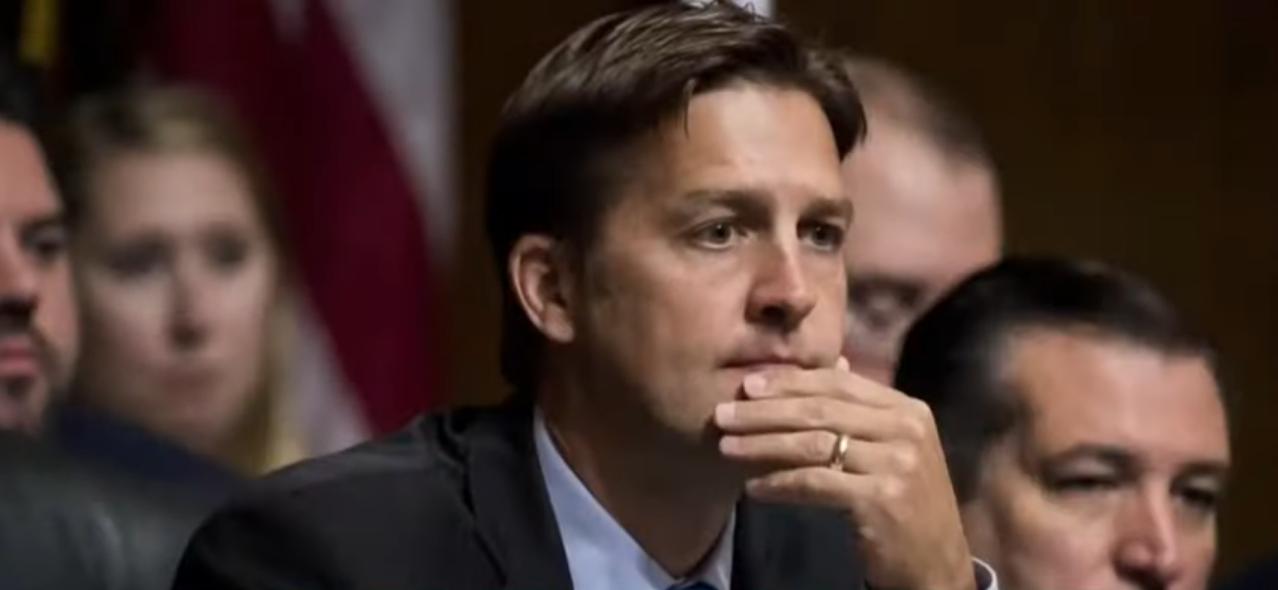 GAINESVILLE – A series of town hall style events to introduce Nebraska Republican U.S. Senator Ben Sasse, as the sole finalist to take over as the president of the University of Florida, were met with hundred's of angry student protestors decrying the Senator's lengthy anti-LGBTQ+ record.
The separate meetings Monday were with students, faculty and staff on campus. During those sessions, the Gainesville Sun reported about 1,000 people yelling "Hey, hey, ho, ho, Ben Sasse has got to go" gathered and disrupted at least one of the meetings.
The student run newspaper The Independent Florida Alligator reported after just ten minutes protesting outside, around 300 protestors moved up the staircase of Emerson Alumni Hall to the second floor. UF administrators and police stood stone-faced outside the ballroom, Emerson Hall echoing from the slams of dozens of fists on the solid wooden doors to the ballroom.
Outside Sen. Ben Sasse's moderated forum to meet with students, hundreds have gathered protesting Sasse as the sole finalist in UF's presidential search, citing his previous public statements on same-sex marriage and the search sealed from the public among reasons. pic.twitter.com/Uay2bQIbEf

— Divya Kumar (@divyadivyadivya) October 10, 2022
Sasse, who has voted against LGBTQ+ equality and rights since becoming a U.S. Senator in 2015, is being compared to efforts supported by then-UF President Julius Wayne Reitz who between 1956 to 1965, orchestrated targeted attacks on LGBTQ members of the university community, forcing about 15 professors and 50 students to leave campus.
For those aware of UF's well-documented history of systemic homophobia, Sasse's comments are a call back to a time when being LGBTQ on campus put a target on some community members' backs. https://t.co/u5y20kZztg

— The Alligator (@TheAlligator) October 10, 2022
Alex Noon, a 23-year-old second-year UF law student and president of the law school's LGBTQ organization OUTLaw told the Alligator that the university's choice to make Sasse a finalist was disappointing. To queer students, Sasse represents a blatant disregard for their livelihoods, Noon said.
"It blows my mind that this is the sole person that they came up with," Noon said. "I could probably go downtown on a Thursday and find someone better."
Speaking with Jacksonville's WJXT TV 4, another student Nathan Knorst, a senior, told the station "Sasse does not really believe in equality on the basis of sexual orientation. So, how can he adequately represent the student body and faculty and UF's core values, which are diversity, equity and inclusion?"
Kenya Warner, a 20-year-old UF computer science junior who identifies as lesbian, told the Alligator "It appears obvious the search committee expected backlash. Sasse's the most polarizing person UF could have come up with," she said.
"It's disheartening to see a politician — let alone one who fundamentally disagrees with her existence — become a thought leader on campus," Warner added.
"The pendulum shouldn't swing either way," Warner said. "You shouldn't be super far left or super far right."
When the UF committee working to select a new president chaired by Mori Hosseini, a close ally of anti-LGBTQ+ Republican Florida Gov. Ron DeSantis, announced last week it was recommending Sasse as the only finalist for the job, comment sections across all social media platforms lit up with outrage the Alligator noted.
Sasse, who would resign from the Senate to take the position still faces a vote by the school's board of trustees and then must be confirmed by the state board of governors.
RELATED:
Lawmaker who wrote Don't Say Gay law indicted for wire fraud
The Republican state representative for Florida's House District 24, Harding authored Florida's infamous "Don't Say Gay law"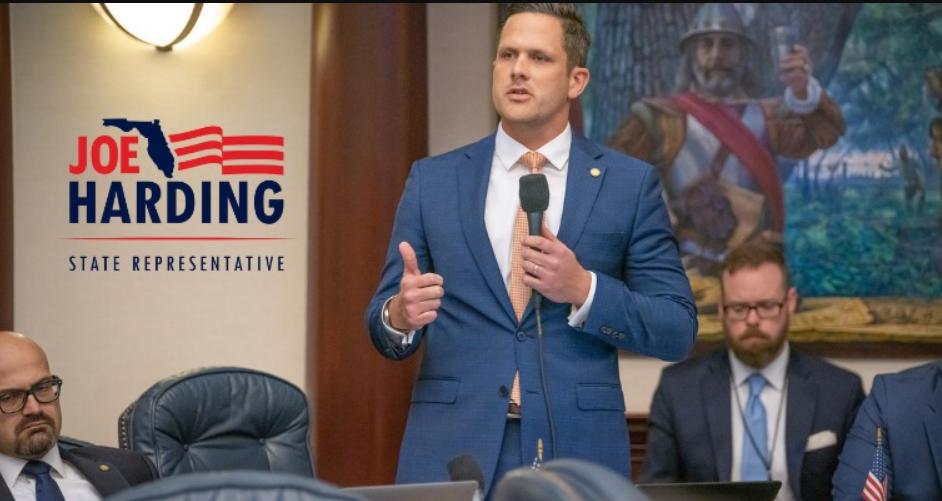 GAINESVILLE – A federal grand jury has returned a six-count indictment against Joseph Harding, 35, of Williston, Florida. The indictment was announced by Jason R. Coody, United States Attorney for the Northern District of Florida.
The Republican state representative for Florida's House District 24, Harding authored Florida's infamous "Don't Say Gay law," titled the "Parental Rights in Education," passed in March of this year by the Republican-controlled Legislature and signed into law by Gov. Ron DeSantis.
The U.S. Attorney's Office for the Northern District of Florida stated:
The Indictment alleges that between December 1, 2020, and March 1, 2021, Harding committed two acts of wire fraud by participating in a scheme to defraud the Small Business Administration (SBA) and for obtaining coronavirus-related small business loans by means of materially false and fraudulent pretenses, representations, and promises, and for the purpose of executing such scheme, caused wire communications to be transmitted in interstate commerce.
The Indictment alleges that Harding made and caused to be made false and fraudulent SBA Economic Injury Disaster Loan (EIDL) applications, and made false representations in supporting loan documentation, in the names of dormant business entities, submitted to the SBA. 
The Indictment further alleges that Harding obtained fraudulently created bank statements for one of the dormant business entities which were used as supporting documentation for one of his fraudulent EIDL loan applications. By this conduct, the indictment alleges that Harding fraudulently obtained and attempted to obtain more than $150,000 in funds from the SBA to which he was not entitled. 
Harding is also charged with two counts of engaging in monetary transactions with funds derived from unlawful activity related to his transfer of the fraudulently obtained EIDL proceeds into two bank accounts, and two counts of making false statements to the SBA.
The investigation was jointly conducted by the Federal Bureau of Investigation, the Internal Revenue Service-Criminal Investigation, the Federal Deposit Insurance Corporation (FDIC) Office of Inspector General, and the Small Business Administration (SBA) Office of Inspector General. 
Trial for Harding is scheduled for Wednesday, January 11, 2023, at 8:30 a.m., at the United States Courthouse in Gainesville, Florida, before the Honorable United States District Judge Allen Winsor.
The maximum terms of imprisonment for the offenses are as follows:
20 years: Wire Fraud
10 years: Money Laundering
5 years:  Making False Statements
Florida Politics reported that according to POLITICO's Gary Fineout, Harding has already been released on bond, and the government did not look to detain Harding.
Court files show the federal government did not request that Harding be detained – and he was released on bond earlier today

— Gary Fineout (@fineout) December 7, 2022
Harding has already lost his committee assignments for the upcoming legislative term.
"After consultation with Representative Harding regarding his indictment, I am temporarily removing him from his committee assignments to allow him time to focus on this matter," Speaker Paul Renner said Wednesday in a written statement.
"In America we adhere to the rule of law, and as such, Representative Harding is presumed innocent and will have the opportunity to plead his case before a court. Since the indictment does not relate to any aspect of his legislative duties, any further questions should be directed to his legal counsel."
"In America we adhere to the rule of law, and as such, Representative Harding is presumed innocent and will have the opportunity to plead his case before a court." Says further questions should be directed to Harding's lawyer

— Gary Fineout (@fineout) December 7, 2022
The Governor cannot remove a lawmaker from office, even if arrested. The Florida Constitution states that "each house shall be the sole judge of the qualifications" of members. To expel a lawmaker, each chamber needs a two-thirds majority vote.