Miami Herald: The hunt for Alejandro Suarez
What happened next was worthy of a Netflix movie or a reality TV show with elements of homophobia and transphobia tossed into the narrative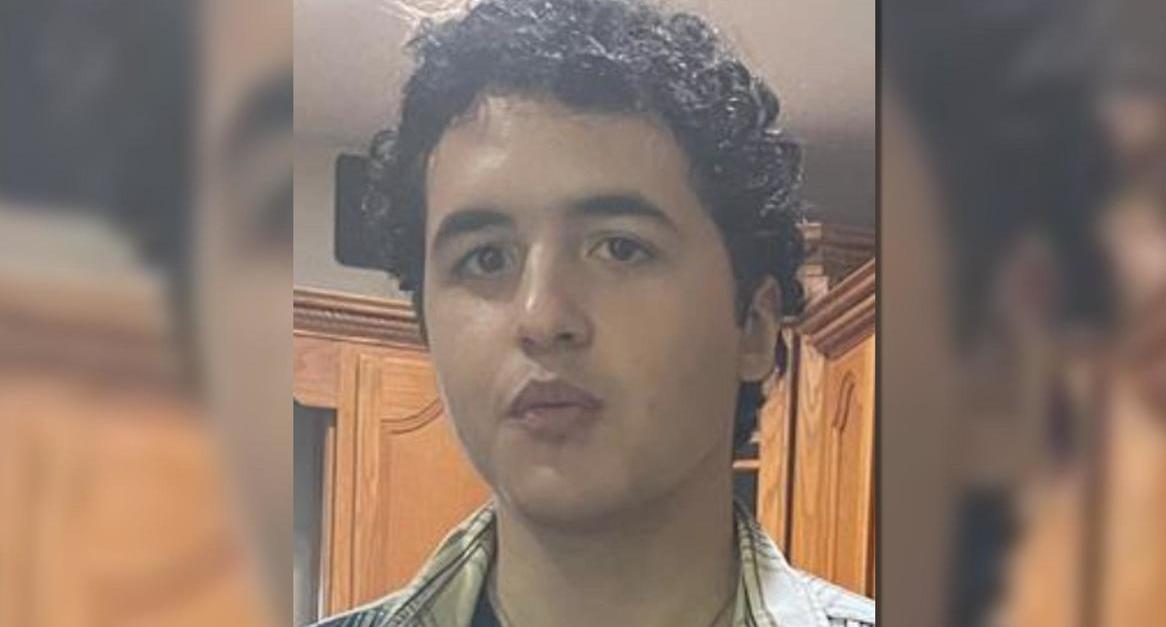 MIAMI – In a compelling in-depth investigation, Miami Herald reporters Carol M. Miller and Omar Ortiz track the story of 20-year-old Alejandro Suarez who decided to escape a domineering family and moved to Chicago. What happened next was worthy of a Netflix movie or a reality TV show with elements of homophobia and transphobia tossed into the narrative.
On July 4, Independence Day, Suarez packed his laptop, camera and some clothes into a book bag. He placed a handwritten note in the glove box of his blue Honda Civic and left the car in the parking lot of a Kendall church. He then hopped a Greyhound bus to Chicago to begin a new life. "I refuse to be helpless," he wrote. "Be assured I am safe."
Odalys Heredia, the 20-year-old's mother, wanted him back. She filed a report with Miami-Dade police saying Suarez was missing and endangered. She told news reporters Suarez functions at the level of a small child due to a diagnosis of autism in his childhood. And that he was friendless, and largely helpless. To authorities, she and her sister, Suarez's aunt, indicated he may have been abducted by a dangerous band of transgender individuals seeking to harvest and sell his body organs.
The result was a missing persons drama on steroids — TV spots, police bulletins and online articles, a GoFundMe account that raised thousands, the involvement of a probate judge and a lawyer-turned-university professor who specializes in the rights of people with disabilities — a reflection of how a compelling narrative can be amplified by media, social and otherwise. It was the kind of attention that missing persons reports don't always get.
All of it swirled around a 20-year-old college student who agreed with none of the characterizations of him and said he just wanted to quietly, unobtrusively follow his own path.
A clash of wills between mother and son is the kind of drama that happens in many homes — except theirs blew up into something much bigger.
Students rally at Florida Capitol; Don't Say Gay expansion passes
Passage of HB 1069 comes as last year's Don't Say LGBTQ law wreaks havoc on Florida's schools & drives educators & families from the state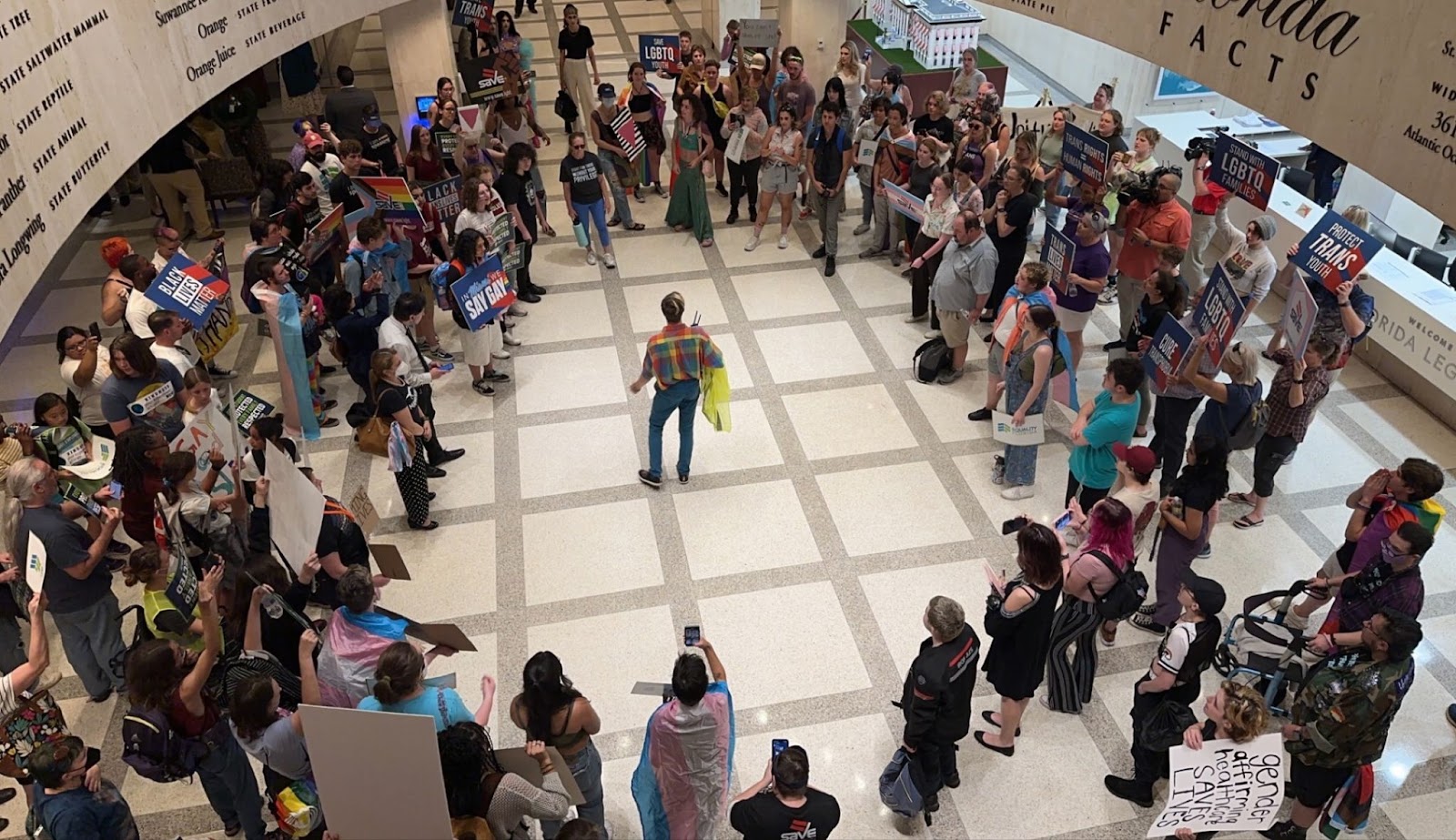 TALLAHASSEE, FL — On International Transgender Day of Visibility, hundreds of students from across the state descended on the Capitol to protest the legislature's fast-tracking of Governor DeSantis' agenda of book banning and classroom censorship and assaults on academic and medical freedom.
Buses arrived from South and Central Florida in a collaboration between high school, college and university students called the Student Unity Coalition.
Today, the FL House will vote on a bill to expand Don't Say LGBTQ, ban parents from telling schools how their child should be addressed, & allow anyone anywhere to challenge a book in FL's schools.

Outside, hundreds of students from across the state are arriving to protest. pic.twitter.com/G8wSwgjhDd

— Equality Florida (@equalityfl) March 31, 2023
Organizers marched the coalition from Florida State University campus into the halls of the Capitol building just as the House of Representatives voted 77-35 in favor of HB 1069, which would expand the Don't Say LGBTQ law's censorship provisions through 8th grade, ban parents from requiring the school system use their child's correct pronouns, and escalating book bans, allowing one person from anywhere in the nation to challenge a book in a Florida school, prompting its immediate removal pending a lengthy review.
This legislative session (and DeSantis regime) in a nutshell: students chanting so loudly in the halls to demand equitable, safe schools that they briefly interrupt a floor rant from Rep. @RalphMassullo about kids identifying as cats and being provided litter boxes in class (?). https://t.co/3ym0DgkD62

— Brandon Wolf (@bjoewolf) March 31, 2023
"The students who mobilized in the hundreds today sent a clear message about the Florida they want to grow up in," said Joe Saunders, Equality Florida Senior Political Director. "They want a Florida that values freedom — real freedom. Free states don't ban books. Free states don't censor LGBTQ people from society or strip parents of their right to ensure their child is respected in school. Students and families across Florida are fed up with this governor's agenda that has put a target on the backs of LGBTQ people. Shame on DeSantis' legislative cronies for peddling more anti-LGBTQ lies on the House floor today and ramming through an expansion of the censorship policies that have emptied bookshelves across the state and wreaked havoc on our schools. Shame on them for ignoring the voices outside demanding a state that respects all families and protects all students."
House passage of HB 1069 comes as last year's Don't Say LGBTQ law wreaks havoc on Florida's schools and drives educators and families from the state. DeSantis' Florida has become synonymous with the sweeping book bans that are targeting books with LBGTQ characters or Black history themes, including The Life of Rosa Parks and And Tango Makes Three. Students' graduation speeches have been censored.
Rainbow Safe Space stickers have been peeled from classroom windows. Districts have canceled long standing after school events and refused to recognize LGBTQ History Month.
The rampant right wing censorship has exacerbated Florida's exodus of educators, with vacant teacher positions ballooning to over 8,000, and, according to a recent survey from the Williams Institute, has led a majority of LGBTQ parents in the state to consider leaving Florida altogether.
Students react to hearing the news of the bill's passage. pic.twitter.com/30aWe9SsUh

— Equality Florida (@equalityfl) March 31, 2023
On Thursday, parents and educators held a joint press conference outside the House chamber to decry this legislation and other proposals that would strip them, their students, and their families of the rights to academic and medical freedom.
That same day, Republicans lawmakers rejected numerous reasonable amendments to HB 1069, including a Parental Rights amendment by Representative Rita Harris that would have allowed parents to write a letter instructing schools on what pronouns their child should be addressed with, a clarifying amendment from Representative Gantt that would have finally defined the term "classroom instruction," which bill sponsor Representative Stan McClain acknowledged has been left undefined and vague, and a Marriage Equality amendment by Representative Michele Rayner-Goolsby that would have struck outdated and bigoted sex education language that mandates instruction on the benefits of "monogamous, heterosexual marriage."
The over 150 high school and college students who rallied in Tallahassee filled the Capitol rotunda just before 1pm (EST), with their chants of "this is what democracy looks like" temporarily interrupting a disinformation-filled rant by GOP Representative, and sponsor of the bill to criminalize medical care for transgender youth, Ralph Massullo.
The Don't Say LGBTQ Expansion bill's Senate version, SB 1320, will move next to its final committee, Fiscal Policy.