Florida female school athletes asked about menstrual cycles
"Questions about menstruation absolutely will be used to out transgender athletes and force compliance with the state law banning them"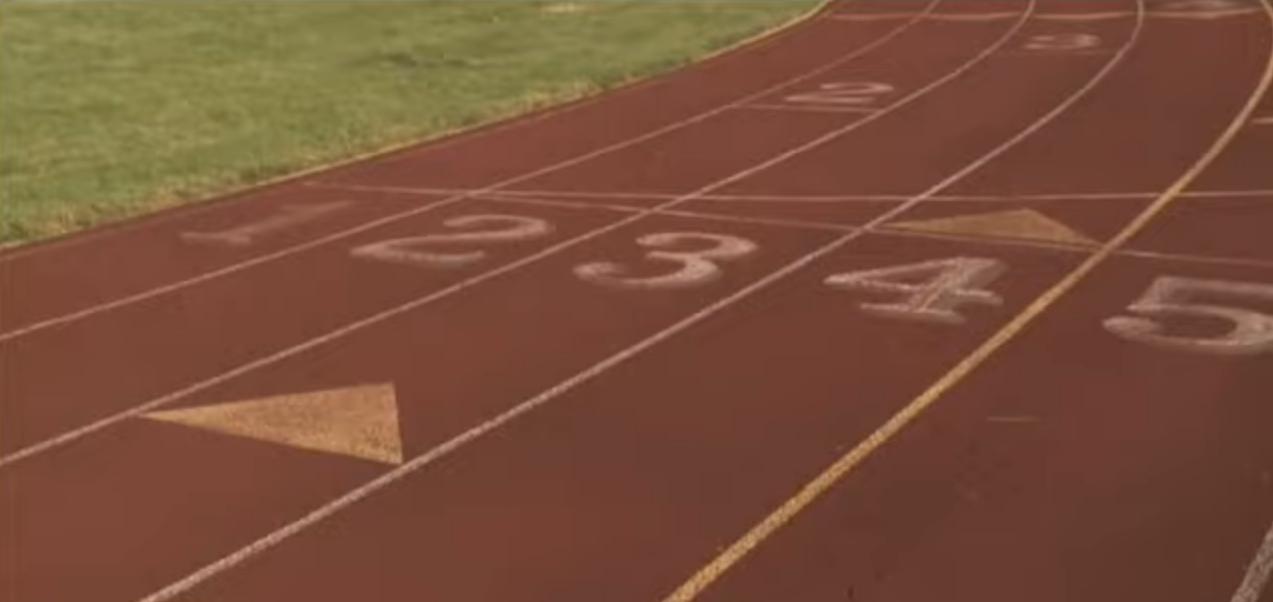 TALLAHASSEE, Fla. – For decades, female student athletes in Florida have been asked questions about their menstrual cycles on annual physical evaluation forms. But, as some districts move to the paper document online, activists warn the questions could harm both transgender and pregnant people in the state.
The form, which all athletes are required to fill out with a physician and turn in to their school's athletic director, asks students to report things like seizures, fainting spells and allergies. In an optional category, female athletes are also asked about their periods.
The questions include:
When was your first menstrual period?
When was your most recent menstrual period?
How much time do you usually have from the start of one period to the start of another?
How many periods have you had in the last year?
What was the longest time between periods in the last year?
Though the Florida High School Athletic Association has asked these questions for two decades, a Tuesday article from the Palm Beach Post prompted shock and outrage from LGBTQ and reproductive rights advocates, as well as parents and doctors.
The newspaper reported that some districts in Florida, including Palm Beach, began moving the form to a digital platform kept by a third party. That – coupled with a political climate where Republican lawmakers are attempting to ban transgender people from sports and abortion is no longer a Constitution right – has people in and out of the state concerned.
The forms, according to the Palm Beach Post, are subject to subpoena – whether paper or digital. The data is being held by Aktivate, a software company founded by former AOL CEO and News Corp. executive Jon Miller, which has said all student information will be kept confidential.
Pediatricians in the Palm Beach district said the only page of the form that schools should receive is the final one – where a doctor clears an athlete to participate. In Florida, all the medical data is turned over.
"I don't see why [school districts] need that access to that type of information," Dr. Michael Haller, a pediatric endocrinologist based in Gainesville, Fla., told the outlet, adding: "It sure as hell will give me pause to fill it out with my kid."
On Twitter, transgender activist Alejandra Caraballo, also a clinical instructor at Harvard Law School's Cyberlaw Clinic, warned it "has gravely serious implications about medical privacy and the ability for the state of Florida to track student's menstrual cycles to detect potential abortions." She also said that the "questions about menstruation absolutely will be used to out transgender athletes and force compliance with the state law banning them."
"The company [Aktivate] can hand over this medical information under current law to school officials. This means that coaches, principals, and teachers can track their student's menstrual cycles," Caraballo tweeted. "Absolutely sickening."
Florida passed a law to ban transgender athletes. They are now enforcing it by requiring female athletes to track their menstrual cycles and report it to the school and a 3rd party company called Aktivate.

This is downright dystopian.https://t.co/fPDOsf2IhT pic.twitter.com/D6j4Kzb7cR

— Alejandra Caraballo (@Esqueer_) October 4, 2022
In Florida, a person can still have an abortion until 15 weeks of pregnancy. The law includes exceptions: to save the pregnant woman's life and prevent serious injury or a fatal abnormality in the fetus. It has no exception for rape or incest. 
In 2021, Florida Gov. Ron DeSantis signed a law blocking transgender females from participating in school sports matching their gender identity.
DeSantis education purge begins after school board takeovers
Ziegler, a co-founder of right-wing group Moms for Liberty, was one of two dozen school board candidates receiving endorsement from DeSantis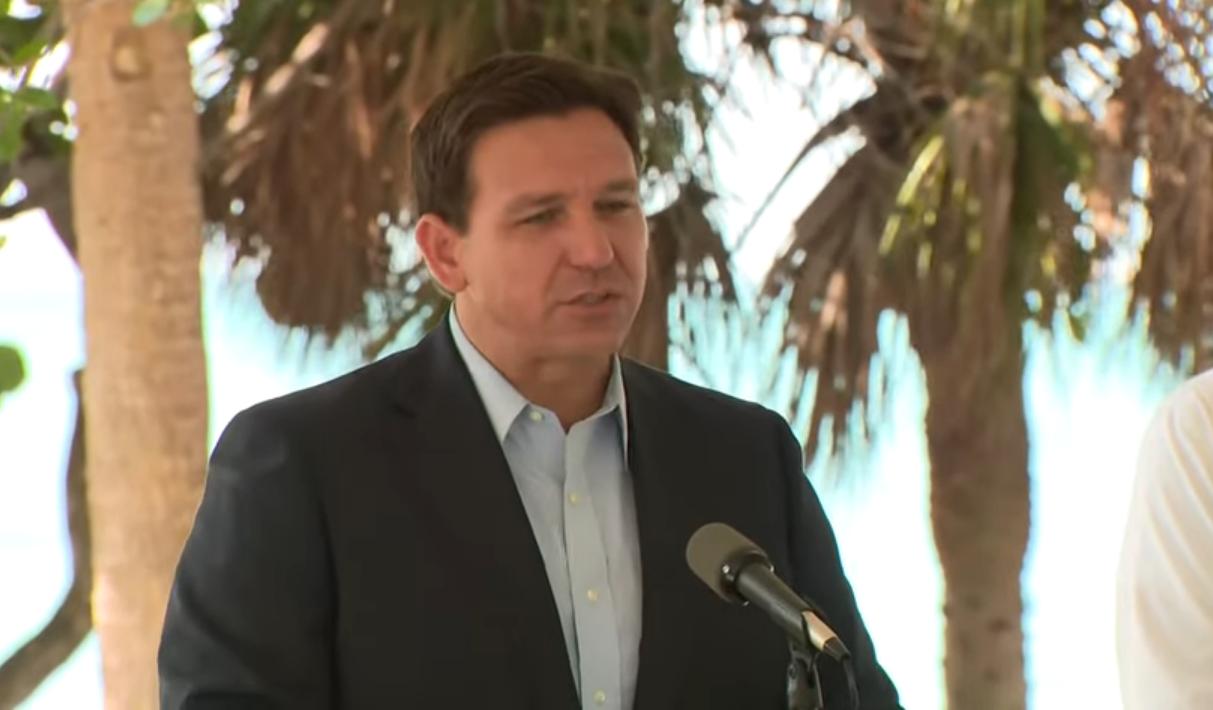 By Julia Conley | SARASOTA – Despite outcry from parents, teachers, and students, newly elected right-wing school board members in Sarasota County, Florida on Tuesday became the latest allies of Republican Gov. Ron DeSantis to oust a school superintendent over the district's adherence to public health guidance during the coronavirus pandemic.
Dozens of community members gathered at a school board meeting in Sarasota County on Tuesday evening to support Brennan Asplen, the superintendent of schools since 2020, whose contract was the subject of the meeting.
The board met the same day new members, including Chair Bridget Ziegler, were sworn in. Ziegler, a co-founder of right-wing group Moms for Liberty, was one of two dozen school board candidates who received an endorsement from DeSantis during the midterm elections. The majority of those candidates, who received $1,000 contributions from the governor, won their elections.
At the meeting, members condemned Asplen "for not pushing back on the mask mandate" that was in place for three weeks in 2021 after the school board voted 3-2 in favor of the mandate, making Sarasota County the first in the state to defy DeSantis' law blocking Covid-19 mitigation measures.
Quite a crowd gathered in front of the @sarasotaschools district building ahead of the special meeting to discuss the termination of Superintendent Brennan Asplen tonight.

Follow along for updates for the @HeraldTribune: pic.twitter.com/xcnoJ4a5ok

— Steven Walker (@swalker_7) November 29, 2022
On Tuesday the board ultimately voted 4-1 in favor of negotiating a separation agreement with Asplen, after another board member, Thomas Edwards, warned the move would be a "carbon copy" of a similar ouster in Berkeley County, South Carolina earlier this month.
In that case, new school board members who had been endorsed by Moms for Liberty voted to fire the district's superintendent and ban classroom discussions of racism in history and the present day.
Asplen is not the only school leader who has been pushed out of a superintendent position in Florida by DeSantis allies citing objections to public health protocols.
Five members of the Broward County school board this month fired Superintendent Vickie Cartwright over a grand jury report on the 2018 Parkland shooting. Like Asplen, Cartwright presided over the district during the pandemic and "faced frustration from some parents" over Covid-19 mitigation measures, which were implemented in violation of DeSantis' order.
All of the members who voted to fire Cartwright were DeSantis appointees following the removal of previous members after a school safety investigation stemming from the 2018 Parkland school shooting.
WUSF Public Media reported earlier this year that the county is undergoing "a transformational shift" with the governor's allies poised to take "a rare opportunity to advance conservative policy priorities in one of the state's most Democratic-leaning counties."
The superintendent of schools in Brevard County was also pushed out last week, hours after DeSantis-aligned school board members were sworn in.
Jonathan Friedman, director of free expression and education programs at PEN America, noted that parents from across the political spectrum have spoken out against the dismissals of school leaders in the Florida counties in recent weeks—"but to little avail."
Remarkably, local conservative parents have come out to these FL board mtgs to say they have been duped, did not vote for the ousting of their superintendents. But to little avail. The new playbook of total ideological control is in full swing. https://t.co/T9pFbL0kWA

— Jonathan Friedman 📚 (@jonfreadom) November 30, 2022
"The new playbook of total ideological control is in full swing," said Friedman.
Bill Kimler, a former candidate for state House in South Carolina, noted that a right-wing takeover of school boards like the one in Berkeley County "is happening elsewhere in the country."
"Every election cycle, we need to view school board positions with the same level of enthusiasm as we do the president of the USA," said Kimler. "Our kids' education cannot be left in the hand of extremists."
***********************************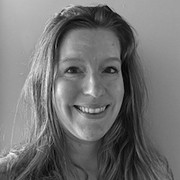 Julia Conley is a staff writer for Common Dreams.
The preceding article was previously published by Common Dreams and is republished with permission.