Panhandle Florida teacher wants 117 books removed as obscene
ALA says 1,600 books in more than 700 libraries and library systems across the nation involving race, gender and the LGBTQ community targeted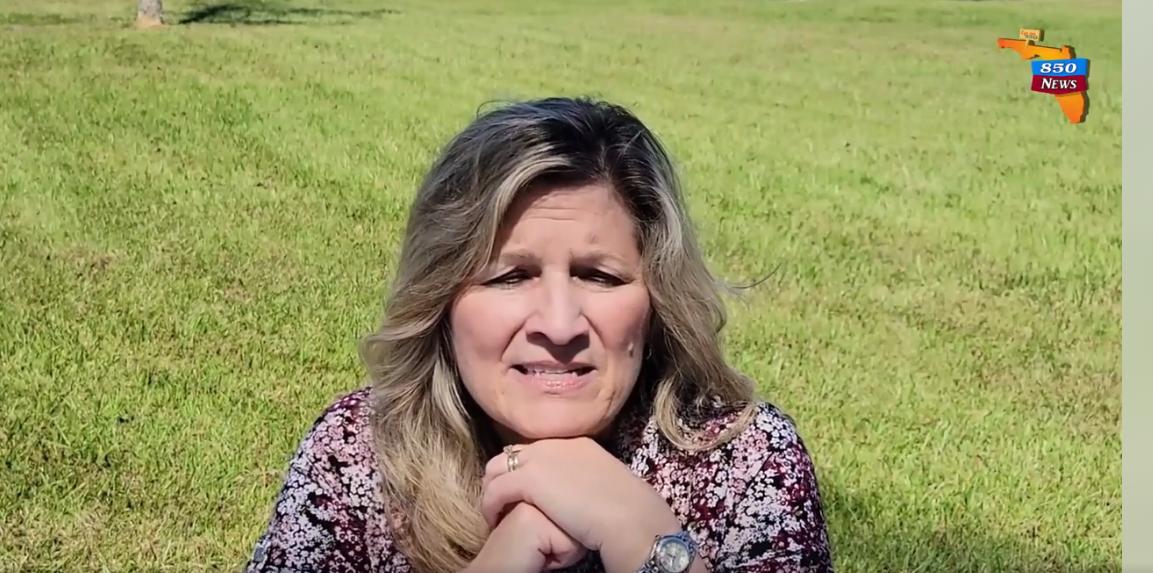 PENSACOLA – An English teacher in Escambia Public Schools is challenging 117 books available to high school and middle school students labeling them as obscene.
Vicki Baggett recently sat for an interview with The Panhandle Citizen/Studio 850, a local news content provider, to express her point of view on the books she labeled obscene including titles that had LGBTQ+ affirming themes.
The District has been center to controversy over book bans and teaching materials being deemed inappropriate on not only LGBTQ+ themes but race related as well. A career special education teacher resigned this past month just as classes were scheduled to start after a Escambia County Public School District staffer removed posters and pictures of historically significant Black Americans from his classroom.
Michael James, 61, who has taught special ed classes for the past fifteen years told Pensacola News Journal reporter Colin Warren-Hicks in an interview that he had emailed a letter to Florida Republican Gov. Ron DeSantis and Escambia County Superintendent Tim Smith in which he wrote that a district employee removed the pictures citing the images as being "age inappropriate."
Images that were removed from the bulletin board at O.J. Semmes Elementary School included depictions of Martin Luther King Jr., Harriett Tubman, Colin Powell and George Washington Carver, James said.
Florida Politics reported that the controversy comes as the first Florida schools, including Escambia County schools, begin their first academic year under legislation signed by DeSantis that targets "critical race theory."
Among other rules, the law prohibit lessons teaching students that they are inherently racist, sexist or oppressive because of their race, color, sex or national origin. It would also ban instruction that they are personally responsible and should feel guilty for the past actions of members of their race, color, sex or national origin.
A new report released by the American Library Association (ALA), covering its annual assessment of books being challenged or banned in the United States showed a dramatic increase in just a three month period of time in 2021 versus all of the previous year.
According to the ALA, nearly 1,600 books in more than 700 libraries and library systems across the nation involving race, gender and the LGBTQ community, were targeted by conservative groups in many cases led by anti-LGBTQ+ groups like the Florida-based 'Moms for Liberty.'
ALA's Office for Intellectual Freedom tracked 729 challenges to library, school, and university materials and services in 2021, resulting in more than 1,597 individual book challenges or removals.
WATCH:
Escambia Public Schools District published a listing of the titles she challenged:
Title
Author
Level
(ES, MS, HS)
School form submitted and date
*All Boys Aren't Blue
George M. Johnson
HS
8/1/22
*Bluest Eye
Tony Morrison
MS, HS
8/1/22
*Perks of Being a Wallflower
Stephen Chbosky
HS
Northview High 6/2/22
A Court of Frost and Starlight
Sarah J. Maas
HS
9/2/22
A Court of Mist and Fury
Sarah J. Maas
HS
9/2/22
A Court of Wings and Ruin
Sarah J. Maas
HS
9/2/22
Ace of Spades
Abike-lyimide
MS, HS
9/2/22
All the Things We Do in the Dark
Saundra Mitchell
HS
9/2/22
Almost Perfect
Brian Katcher
MS, HS
9/2/22
And Tango Makes Three
Justin Richardson
ES
9/2/22
Angus, Thongs and Full-Frontal Snogging
Georgia Nicolson
HS
9/2/22
Art of Racing in the Rain
Garth Stein
HS
9/2/22
Autobiography
Christina Lauren
HS
9/2/22
Being Jazz: My Life as a Transgender
Jazz Jennings
HS
9/2/22
Beloved
Toni Morrison
HS
9/2/22
Better Nate than Never
Tim Federle
ES
9/2/22
Beyond Magenta
Susan Kuklin
MS, HS
9/2/22
Black Girl Unlimited: The Remarkable Story of a Teenage Wizard
Echo Brown
MS, HS
9/2/22
Boy2Girl
Terence Blacker
HS
9/2/22
Breathless
Jennifer Niven
HS
9/2/22
Bumped
Megan McCafferty
HS
9/2/22
City of Thieves
David Benihoff
HS
9/2/22
Crank
Ellen Hoover
HS
9/2/22
Darius the Great Deserves Better
Adib Khorram
HS
9/2/22
Dead Until Dark
Charlaine Harris
HS
9/2/22
Deogratias: A Tale of Rwanda
J.P. Stassen
HS
9/2/22
Dime
E R Frank
HS
9/2/22
Doing It
Hannah Witton
HS
9/2/22
Drama
Raina Telgeimeier
ES, MS
9/2/22
Draw Me a Star
Eric Carle
ES
9/2/22
Empire of Storms
Sarah Mass
HS
9/2/22
Extremely Loud and Incredibly Close
Jonathan Sagran Foer
HS
9/2/22
Fade
Lisa McMann
HS
9/2/22
Forever
Judy Blume
HS
9/2/22
George
Alex Gino
ES, MS, HS
9/2/22
GLBTQ
Kelly Huegel
HS
9/2/22
Go Ask Alice
Anonymous
HS
9/2/22
Graceling
Kristin Cashore
ES, MS
9/2/22
Ground Zero
Alan Gratz
ES, MS, HS
9/2/22
Hear These Voices: Youth at the Edge of the Millennium
Anthony Allison
HS
9/2/22
Heroine
Mindy McGinnis
HS
9/2/22
Identical
Ellen Hopkins
HS
9/2/22
Infandous
Elana K. Arnold
HS
9/2/22
Jesus Land: A Memoir
Julia Scheeres
HS
9/2/22
Killing Mr. Griffin
Lois Duncan
MS
9/2/22
L8r G8r
Lauren Myracle
HS
9/2/22
Lessons from a Dead Girl
Jo Knowles
HS
9/2/22
Lexicon
Max Berry
HS
9/2/22
Little and Lion
Brandy Colbert
HS
9/2/22
Looking for Alaska
John Green
MS, HS
9/2/22
Lucky
Alice Sebold
HS
9/2/22
Lush
Natasha Friend
MS, HS
9/2/22
Me and Earl and the Dying Girl
Jesse Andrews
HS
9/2/22
Melissa (George)
Alex Gino
MS
9/2/22
Milk and Honey
Rupi Kaur
HS
9/2/22
Monday's Not Coming
Tiffany Jackson
MS, HS
9/2/22
More Happy Than Not
Adam Silvera
MS, HS
9/2/22
My Friend Dahmer: A Graphic Novel
Derf
HS
9/2/22
New Kid
Jerry Craft
ES, MS, HS
9/2/22
Nineteen Minutes
Jodi Picoult
MS, HS
9/2/22
Out of Darkness
Ashley Perez
HS
9/2/22
Push
Sapphire
HS
9/2/22
Queer, There and Everywhere: 23 People Who Changed the World
Sarah Prager
HS
9/2/22
Race and Policing in Modern America
Duchess Harris
MS
9/2/22
Rainbow Boys
Alex Sanchez
HS
9/2/22
Ready or Not (All-American Girl Series)
Meg Cabot
MS, HS
9/2/22
Red Hood
Elana K. Arnold
HS
9/2/22
Slaughterhouse Five
Kurt Vonnegut
HS
9/2/22
Sloppy Firsts
Megan McCafferty
HS
9/2/22
Sorted: Growing Up, Coming Out, and Finding My Place
Jackson Bird
HS
9/2/22
Speak
Laurie Halse Anderson
HS
9/2/22
Stamped from the Beginning: The Definitive History of Racist Ideas in America
Ibram X Kendi
HS
9/2/22
The 1619 Project
MS
9/2/22
The Absolutely True Diary of a Part-Time Indian
Sherman Alexie
MS, HS
9/2/22
The Black Flamingo
Dean Atta
HS
9/2/22
The Breakaways
Cathy Johnson
MS
9/2/22
The God of Small Things
Arundhati Roy
MS
9/2/22
The Handmaid's Tale
Margaret Atwood
HS
9/2/22
The Hate U Give
Angie Thomas
MS
9/2/22
The House of Spirits
Isabel Allende
HS
9/2/22
The Kingdom of Little Wounds
Susan Cokal
HS
9/2/22
The Kite Runner
Khaled Hosseini
MS, HS
9/2/22
The Music of What Happens
Bill Konigsberg
HS
9/2/22
The Nowhere Girls
Amy Reed
HS
9/2/22
The Poet X
Elizabeth Avevedo
MS, HS
9/2/22
The Prince and the Dressmaker
Jen Wang
HS
9/2/22
The Truth About Alice
Jennifer Mathieu
HS
9/2/22
Thirteen Reasons Why
Jay Asher
MS
9/2/22
This One Summer
Mariko Tamaki
HS
9/2/22
This One Summer
Mariko Tamaki
HS
9/2/22
Tricks
Ellen Hopkins
HS
9/2/22
Two Boys Kissing
David Levithan
HS
9/2/22
Uncomfortable Conversations with a Black Boy
Emmanuel Acho
HS
9/2/22
Unravel
Tahereh Mafi
MS, HS
9/2/22
Water for Elephants
Sara Gruen
MS, HS
9/2/22
We are the Ants
Shaun David Hutchinson
HS
9/2/22
What Girls Are Made Of
HS
9/2/22
When Aidan Became a Brother
Kyle Lukoff
ES
9/2/22
When Wilma Rudolph Played Basketball
Mark Weakland
ES
9/2/22
57 Bus
Dashka Slater
MS, HS
9/16/22
Bear Town: Book 1
Fredrick Backman
HS
9/16/22
Eleanor and Park
Rainbow Rowell
MS, HS
9/16/22
From Blood and Ash
Jennifer L. Armentrout
HS
9/16/22
The Freedom Writers Diary
Erin Gruwell
MS, HS
9/16/22
Girl in Pieces
Kathleen Glasgow
HS
9/16/22
Grit
Gillian French
HS
9/16/22
Guyaholic
Carolyn Mackler
HS
9/16/22
The Haters
Jesse Andrews
HS
9/16/22
Leah on the Offbeat
Becky Albertalli
MS, HS
9/16/22
Ramona Blue
Julie Murphy
HS
9/16/22
Scars
Cheryl Rainfield
HS
9/16/22
Simon vs The Homo Sapiens Agenda
Becky Albertalli
MS, HS
9/16/22
Smoke
Ellen Hopkins
HS
9/16/22
Stella Brings the Family
Miriam B. Schiffer
ES
9/16/22
The Upside of Unrequited
Becky Albertalli
MS, HS
9/16/22
Where I End and You Begin
Preston Norton
HS
9/16/22
Moms for Liberty distances itself from co-founder Bridget Ziegler
In its annual Year in Hate & Extremism report for 2022, the SPLC says Moms for Liberty advances an anti-student inclusion extremist agenda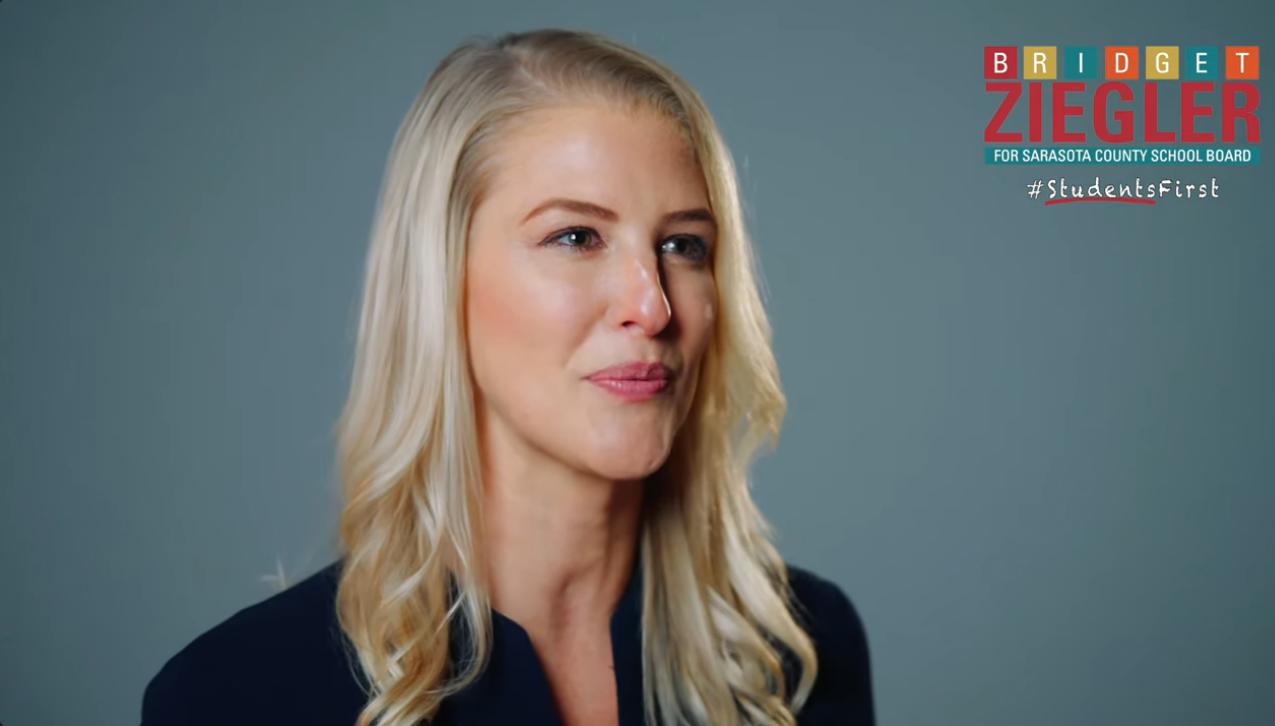 ORLANDO, Fla. – As outrage continues to build over the sexual battery allegations of Florida GOP chairman Christian Ziegler, accused of raping a woman he had known for 20 years according to a law enforcement affidavit, calls for his resignation and that of his wife, Moms for Liberty co-founder Bridget Ziegler grows.
In a report by the Florida Center for Government Accountability journalist Bob Norman Tuesday, in an email sent to top Republican officials in Florida, embattled state GOP chairman Christian Ziegler characterizes himself as the victim of an ongoing rape investigation being conducted by the Sarasota Police Department.
The 40-year-old Ziegler calls it an "attack," not on the victim in the case, but himself. He claims he's being "targeted," and notes that "anyone" can file a rape complaint. Ziegler promises to later reveal information about the "motive" and who was behind his ordeal.
"We have a country to save and I am not going to let false allegations of a crime put that mission on the bench as I wait for this process to wrap up," wrote Ziegler. "Thank you to all who have reached out in support."
Despite his denials and obfuscation of the report filed against him by Sarasota Police detectives, Ziegler refuses to step down which has Florida Republican Governor Ron DeSantis leading the chorus demanding Ziegler's resignation.
"I said the other night when it came out, it's, look, you're innocent until proven guilty. There's clearly things that are lodged against people that aren't necessarily true. But I think when you have an investigation of crimes of this magnitude, I think that the mission has to come first," the governor said Tuesday.
"It is not helpful to the mission to have this hanging over his head. I've said he should step aside. Paul Renner, the Speaker. Kathleen (Passidomo), Senate President. I think most people acknowledge that it's just an untenable situation when you have things like that there," he added.
"And so we'll see what ends up happening. But I don't know that you have any real standing with that hanging over you," the governor acknowledged. DeSantis has been joined in his demands by Florida Republican U.S. Sen. Rick Scott, who told the Associated Press Ziegler should step down rather than be a distraction during an important election year.
Ziegler and his wife are also being called out for the hypocrisy of admitting a sexual relationship with another woman even though they very publicly oppose and campaign against LGBTQ+ rights.
Cameron Driggers, the Executive Director of the Gainesville, Florida-based Youth Action Fund alongside Jack Petocz, the non-profit's Vice-Chair, in a joint statement to the Blade on Tuesday said:
"The revelations regarding the abusive behavior of Moms for Liberty Co-Founder Bridget Zieglar and her Husband, Christian Ziegler, Chair of the Florida GOP, comes as no surprise to the young people who have faced their reign of terror over the last few years.
The fanatically anti-queer culture war raging in Florida is in large part thanks to the Zieglers, who have put young LGBTQ+ Floridians within the crosshairs of bigotry and targeted legislation. At the same time, they were engaging in a non-traditional lifestyle of their own. The shameful hypocrisy of the Zieglers knows no bounds.
If they possess even one ounce of decency, Christian and Bridget Zielger should resign from their positions of power immediately."
Petocz and Driggers organized a statewide walk-out in protest of Florida's infamous Parental Rights in Education bill colloquially known as the 'Don't Say Gay' law signed by DeSantis in March of 2022 and also led a successful effort to oust a far-right incumbent school board member in deep red Flagler County where they were attending secondary school.
Beyond the efforts of activists like Driggers and Petocz, other LGBTQ+ advocates are also calling out the Zielgers who have long backed the Florida governor's efforts.
In May of this year, Melanie Willingham-Jaggers, the executive director of GLSEN, which advocates for LGBTQ students, said in a statement that DeSantis "is trying to turn back the clock on progress and erase LGBTQ+ people from existence."
"He's using vulnerable communities as political pawns in an attempt to gain power and further his own career," Willingham-Jaggers said. "We know that inclusive curriculum and LGBTQ+ representation benefits all students, and every single major medical association in the U.S. supports gender-affirming care for youth. As Floridians continue to face attacks on their education, health care and bodily autonomy, we're calling on legislators, advocates and allies to rise up with us and support LGBTQ+ youth."
Moms for Liberty as a group has factored into these attacks on the LGBTQ+ community and LGBTQ+ youth in general both in Florida and across the United States, leading the civil rights watchdog group, the Southern Poverty Law Center, to label the so-called "parental rights" group extremist.
In its annual Year in Hate & Extremism report for 2022, the SPLC says that Moms for Liberty advances an anti-student inclusion extremist agenda.
Bridget Ziegler is a sitting member of the Sarasota School Board and has been unabashed in her anti-LGBTQ+ agenda calling for removal of LGBTQ+ books from the libraries in the system and curtailing affirmation of the system's LGBTQ+ minority student population.
The efforts by Ziegler and Moms For Liberty has had a chilling effect says Lance Preston, the Executive Director and founding CEO of Indianapolis, Indiana-based Rainbow Youth Project (RYP). The RYP offers no cost access to meaningful mental health and suicide prevention counseling, as well as reduced or no cost non-surgical healthcare assistance to trans and queer youth.
According to Preston, "Moms for Liberty claims to promote "traditional family values" and fights against what they label as "indoctrination." Unfortunately, their actions have had severe consequences for countless young individuals struggling with their sexual orientation or gender identity."
Rainbow Youth Project has recorded over 23,000 crisis calls and live chats since April 2022, with approximately 4,361 of the callers specifically mentioning Moms for Liberty activities in their schools and communities as at least a major reason for their depression, isolation, anxiety, self-harming behaviors, and even suicidal ideation, Preston noted.
"The hypocrisy would be laughable if it weren't so dangerous. For instance, they profess to stand for "liberty" while attacking school children for sending the organization colorful cards begging the group to stop bullying LGBTQ+ kids. The group immediately condemned those youth, calling their cards "hate mail," and sought to deny those kids their liberties under the First Amendment," Preston said.
"Every LGBTQ+ youth deserves love, acceptance, and support during their difficult journey. It is heartbreaking to witness the harm caused by Moms for Liberty, who spread misinformation and stigma, perpetuating intolerance and prejudice. We will continue to call upon communities to stand against discrimination and work alongside us to create a world where LGBTQ+ youths can thrive, free from the fear of rejection or harm caused by anti-LGBTQ+ groups like Moms for Liberty," Preston told the Blade.
"These allegations are incredibly serious and deserve a full investigation. Whether through elected office, GOP party leadership, or Moms For Liberty, the Zieglers have spent years telling people how to live and who to be. They've been the tip of the spear for right wing extremism in a state being hijacked by the anti-LGBTQ+ agenda. Their desperation for power and complete disregard for people has been and will continue to be a stain on Florida's history," Brandon J. Wolf, National Press Secretary & Senior Director, Political Comms, for the Human Right Campaign said in an emailed statement to the Blade.
The Zieglers, amid accusations that Christian raped their sexual partner, are being abandoned because their right wing pals fear that people might figure out the truth: their "movement" is built on hypocrisy, lies, and inflicting harm on others to amass power, wealth, and fame. https://t.co/BDzQRdwxBi

— Brandon Wolf (@bjoewolf) December 6, 2023
In addition to the political leadership calls for Ziegler's stepping down, his wife now faces similar calls in Sarasota. According to the Sarasota Herald-Tribune, Sarasota County School Board member Tom Edwards called for his colleague Bridget Ziegler to resign from the board amid accusations that her husband sexually assaulted a woman who had been part of a three-way relationship with him and Bridget.
Edwards told the newspaper that last year's School Board chairwoman has become too much of a distraction for the district.
"She is nothing but a distraction from before and only getting worse, and it will never go away as long as she sits there," he said. "As a School Board member, my focus is on our students, their academic achievement and educational outcomes. It is not on the Zieglers' escapades."
Edwards added that the Zieglers, both Christian and Bridget, "cannot any longer be near children or public policy" because of their advocacy against critical race theory and the discussion of LGBTQ+ topics in schools, which he said has caused damage to students' mental health.
Edwards, the only openly gay member of the board, had been attacked publicly by a woman at a board meeting who referred to him as a 'groomer,' a homophobic and offensive slur during a public comments section of a board meeting. Bridget Ziegler, then Chair, refused to eject or silence the woman saying only that personal attacks in public comment happen to elected officials on all sides and that stopping the speaker would have only escalated tensions.
In an emailed statement received Tuesday morning by the Blade and other media outlets, current executives of Moms For Liberty and co-founders Tina Descovich and Tiffany Justice said:
"We have been truly shaken to read of the serious, criminal allegations against Christian Ziegler. We believe any allegation of sexual assault should be taken seriously and fully investigated.
"Bridget Ziegler resigned from her role as co-founder with Moms for Liberty within a month of our launch in January of 2021, nearly three years ago. She has remained an avid warrior for parental rights across the country.
"To our opponents who have spewed hateful vitriol over the last several days: We reject your attacks. We will continue to empower ALL parents to build relationships that ensure the survival of our nation and a thriving education system. We are laser-focused on fundamental parental rights, and that mission is and always will be bigger than any one person."
The fallout from the scandal over the Ziegler's hypocrisy and allegations of rape and misconduct have also affected Moms for Liberty chapters in other states. According to Moms for Liberty the group has 300 plus chapters in 47 states.
The News-Item newspaper in Shamokin, Pennsylvania, reported that The Northumberland County chapter of Moms for Liberty is on pause as it breaks from the national organization, according to its chapter chair Clarissa Paige.
Paige said she formed the Northumberland County Chapter of Moms for Liberty in April 2022 out of concern for a lack of accountability and representation in county schools.
She said, "We hit significant milestones by ensuring school board members were accountable and supporting the elections of responsible community leaders."
Paige, who has three children attending Warrior Run schools, has been outspoken against the curriculum she alleges to contain aspects of social-emotional learning or critical race theory, and threatened legal action against the school for reenacting a mask mandate.
Paige refuted claims by the Southern Poverty Law Center that Moms for Liberty spreads hateful imagery and rhetoric against the LGBTQ community.
Paige is seeking nonprofit status for Northumberland County Academic Alliance, which she told The News-Item will continue to focus on parental rights in schools.
"The journey has always been the strength of our local community and we found all the support we need among us," Paige said Monday. "We are going to continue to champion parental rights with dignity and integrity."
Bridget Ziegler, and her husband Christian did not respond to requests for comment by the Blade Tuesday.