Panhandle Florida teacher wants 117 books removed as obscene
ALA says 1,600 books in more than 700 libraries and library systems across the nation involving race, gender and the LGBTQ community targeted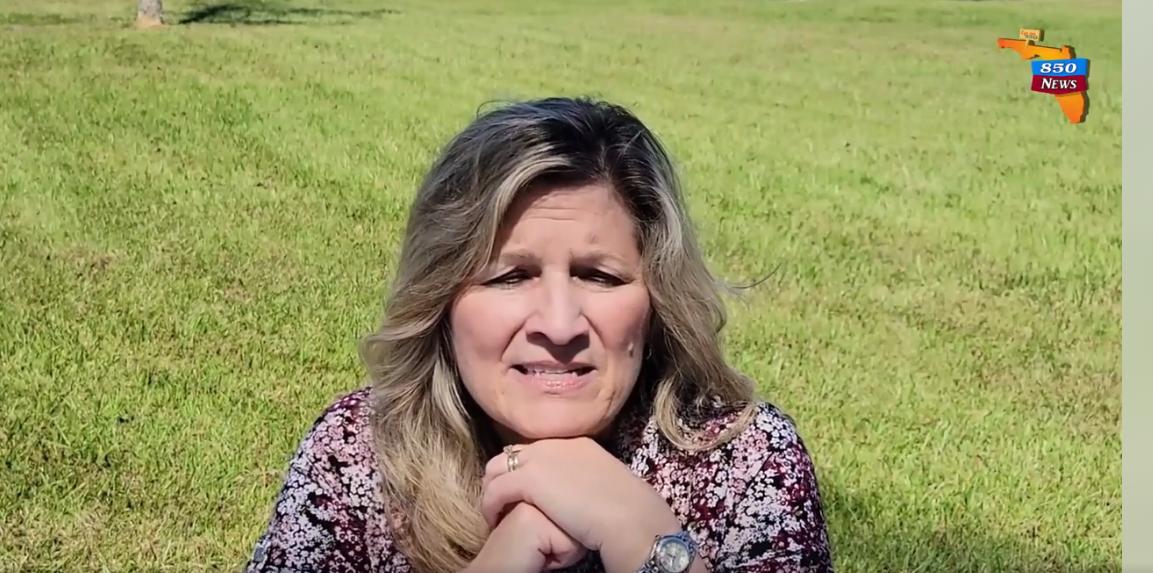 PENSACOLA – An English teacher in Escambia Public Schools is challenging 117 books available to high school and middle school students labeling them as obscene.
Vicki Baggett recently sat for an interview with The Panhandle Citizen/Studio 850, a local news content provider, to express her point of view on the books she labeled obscene including titles that had LGBTQ+ affirming themes.
The District has been center to controversy over book bans and teaching materials being deemed inappropriate on not only LGBTQ+ themes but race related as well. A career special education teacher resigned this past month just as classes were scheduled to start after a Escambia County Public School District staffer removed posters and pictures of historically significant Black Americans from his classroom.
Michael James, 61, who has taught special ed classes for the past fifteen years told Pensacola News Journal reporter Colin Warren-Hicks in an interview that he had emailed a letter to Florida Republican Gov. Ron DeSantis and Escambia County Superintendent Tim Smith in which he wrote that a district employee removed the pictures citing the images as being "age inappropriate."
Images that were removed from the bulletin board at O.J. Semmes Elementary School included depictions of Martin Luther King Jr., Harriett Tubman, Colin Powell and George Washington Carver, James said.
Florida Politics reported that the controversy comes as the first Florida schools, including Escambia County schools, begin their first academic year under legislation signed by DeSantis that targets "critical race theory."
Among other rules, the law prohibit lessons teaching students that they are inherently racist, sexist or oppressive because of their race, color, sex or national origin. It would also ban instruction that they are personally responsible and should feel guilty for the past actions of members of their race, color, sex or national origin.
A new report released by the American Library Association (ALA), covering its annual assessment of books being challenged or banned in the United States showed a dramatic increase in just a three month period of time in 2021 versus all of the previous year.
According to the ALA, nearly 1,600 books in more than 700 libraries and library systems across the nation involving race, gender and the LGBTQ community, were targeted by conservative groups in many cases led by anti-LGBTQ+ groups like the Florida-based 'Moms for Liberty.'
ALA's Office for Intellectual Freedom tracked 729 challenges to library, school, and university materials and services in 2021, resulting in more than 1,597 individual book challenges or removals.
WATCH:
Escambia Public Schools District published a listing of the titles she challenged:
Title
Author
Level
(ES, MS, HS)
School form submitted and date
*All Boys Aren't Blue
George M. Johnson
HS
8/1/22
*Bluest Eye
Tony Morrison
MS, HS
8/1/22
*Perks of Being a Wallflower
Stephen Chbosky
HS
Northview High 6/2/22
A Court of Frost and Starlight
Sarah J. Maas
HS
9/2/22
A Court of Mist and Fury
Sarah J. Maas
HS
9/2/22
A Court of Wings and Ruin
Sarah J. Maas
HS
9/2/22
Ace of Spades
Abike-lyimide
MS, HS
9/2/22
All the Things We Do in the Dark
Saundra Mitchell
HS
9/2/22
Almost Perfect
Brian Katcher
MS, HS
9/2/22
And Tango Makes Three
Justin Richardson
ES
9/2/22
Angus, Thongs and Full-Frontal Snogging
Georgia Nicolson
HS
9/2/22
Art of Racing in the Rain
Garth Stein
HS
9/2/22
Autobiography
Christina Lauren
HS
9/2/22
Being Jazz: My Life as a Transgender
Jazz Jennings
HS
9/2/22
Beloved
Toni Morrison
HS
9/2/22
Better Nate than Never
Tim Federle
ES
9/2/22
Beyond Magenta
Susan Kuklin
MS, HS
9/2/22
Black Girl Unlimited: The Remarkable Story of a Teenage Wizard
Echo Brown
MS, HS
9/2/22
Boy2Girl
Terence Blacker
HS
9/2/22
Breathless
Jennifer Niven
HS
9/2/22
Bumped
Megan McCafferty
HS
9/2/22
City of Thieves
David Benihoff
HS
9/2/22
Crank
Ellen Hoover
HS
9/2/22
Darius the Great Deserves Better
Adib Khorram
HS
9/2/22
Dead Until Dark
Charlaine Harris
HS
9/2/22
Deogratias: A Tale of Rwanda
J.P. Stassen
HS
9/2/22
Dime
E R Frank
HS
9/2/22
Doing It
Hannah Witton
HS
9/2/22
Drama
Raina Telgeimeier
ES, MS
9/2/22
Draw Me a Star
Eric Carle
ES
9/2/22
Empire of Storms
Sarah Mass
HS
9/2/22
Extremely Loud and Incredibly Close
Jonathan Sagran Foer
HS
9/2/22
Fade
Lisa McMann
HS
9/2/22
Forever
Judy Blume
HS
9/2/22
George
Alex Gino
ES, MS, HS
9/2/22
GLBTQ
Kelly Huegel
HS
9/2/22
Go Ask Alice
Anonymous
HS
9/2/22
Graceling
Kristin Cashore
ES, MS
9/2/22
Ground Zero
Alan Gratz
ES, MS, HS
9/2/22
Hear These Voices: Youth at the Edge of the Millennium
Anthony Allison
HS
9/2/22
Heroine
Mindy McGinnis
HS
9/2/22
Identical
Ellen Hopkins
HS
9/2/22
Infandous
Elana K. Arnold
HS
9/2/22
Jesus Land: A Memoir
Julia Scheeres
HS
9/2/22
Killing Mr. Griffin
Lois Duncan
MS
9/2/22
L8r G8r
Lauren Myracle
HS
9/2/22
Lessons from a Dead Girl
Jo Knowles
HS
9/2/22
Lexicon
Max Berry
HS
9/2/22
Little and Lion
Brandy Colbert
HS
9/2/22
Looking for Alaska
John Green
MS, HS
9/2/22
Lucky
Alice Sebold
HS
9/2/22
Lush
Natasha Friend
MS, HS
9/2/22
Me and Earl and the Dying Girl
Jesse Andrews
HS
9/2/22
Melissa (George)
Alex Gino
MS
9/2/22
Milk and Honey
Rupi Kaur
HS
9/2/22
Monday's Not Coming
Tiffany Jackson
MS, HS
9/2/22
More Happy Than Not
Adam Silvera
MS, HS
9/2/22
My Friend Dahmer: A Graphic Novel
Derf
HS
9/2/22
New Kid
Jerry Craft
ES, MS, HS
9/2/22
Nineteen Minutes
Jodi Picoult
MS, HS
9/2/22
Out of Darkness
Ashley Perez
HS
9/2/22
Push
Sapphire
HS
9/2/22
Queer, There and Everywhere: 23 People Who Changed the World
Sarah Prager
HS
9/2/22
Race and Policing in Modern America
Duchess Harris
MS
9/2/22
Rainbow Boys
Alex Sanchez
HS
9/2/22
Ready or Not (All-American Girl Series)
Meg Cabot
MS, HS
9/2/22
Red Hood
Elana K. Arnold
HS
9/2/22
Slaughterhouse Five
Kurt Vonnegut
HS
9/2/22
Sloppy Firsts
Megan McCafferty
HS
9/2/22
Sorted: Growing Up, Coming Out, and Finding My Place
Jackson Bird
HS
9/2/22
Speak
Laurie Halse Anderson
HS
9/2/22
Stamped from the Beginning: The Definitive History of Racist Ideas in America
Ibram X Kendi
HS
9/2/22
The 1619 Project
MS
9/2/22
The Absolutely True Diary of a Part-Time Indian
Sherman Alexie
MS, HS
9/2/22
The Black Flamingo
Dean Atta
HS
9/2/22
The Breakaways
Cathy Johnson
MS
9/2/22
The God of Small Things
Arundhati Roy
MS
9/2/22
The Handmaid's Tale
Margaret Atwood
HS
9/2/22
The Hate U Give
Angie Thomas
MS
9/2/22
The House of Spirits
Isabel Allende
HS
9/2/22
The Kingdom of Little Wounds
Susan Cokal
HS
9/2/22
The Kite Runner
Khaled Hosseini
MS, HS
9/2/22
The Music of What Happens
Bill Konigsberg
HS
9/2/22
The Nowhere Girls
Amy Reed
HS
9/2/22
The Poet X
Elizabeth Avevedo
MS, HS
9/2/22
The Prince and the Dressmaker
Jen Wang
HS
9/2/22
The Truth About Alice
Jennifer Mathieu
HS
9/2/22
Thirteen Reasons Why
Jay Asher
MS
9/2/22
This One Summer
Mariko Tamaki
HS
9/2/22
This One Summer
Mariko Tamaki
HS
9/2/22
Tricks
Ellen Hopkins
HS
9/2/22
Two Boys Kissing
David Levithan
HS
9/2/22
Uncomfortable Conversations with a Black Boy
Emmanuel Acho
HS
9/2/22
Unravel
Tahereh Mafi
MS, HS
9/2/22
Water for Elephants
Sara Gruen
MS, HS
9/2/22
We are the Ants
Shaun David Hutchinson
HS
9/2/22
What Girls Are Made Of
HS
9/2/22
When Aidan Became a Brother
Kyle Lukoff
ES
9/2/22
When Wilma Rudolph Played Basketball
Mark Weakland
ES
9/2/22
57 Bus
Dashka Slater
MS, HS
9/16/22
Bear Town: Book 1
Fredrick Backman
HS
9/16/22
Eleanor and Park
Rainbow Rowell
MS, HS
9/16/22
From Blood and Ash
Jennifer L. Armentrout
HS
9/16/22
The Freedom Writers Diary
Erin Gruwell
MS, HS
9/16/22
Girl in Pieces
Kathleen Glasgow
HS
9/16/22
Grit
Gillian French
HS
9/16/22
Guyaholic
Carolyn Mackler
HS
9/16/22
The Haters
Jesse Andrews
HS
9/16/22
Leah on the Offbeat
Becky Albertalli
MS, HS
9/16/22
Ramona Blue
Julie Murphy
HS
9/16/22
Scars
Cheryl Rainfield
HS
9/16/22
Simon vs The Homo Sapiens Agenda
Becky Albertalli
MS, HS
9/16/22
Smoke
Ellen Hopkins
HS
9/16/22
Stella Brings the Family
Miriam B. Schiffer
ES
9/16/22
The Upside of Unrequited
Becky Albertalli
MS, HS
9/16/22
Where I End and You Begin
Preston Norton
HS
9/16/22
DeSantis education purge begins after school board takeovers
Ziegler, a co-founder of right-wing group Moms for Liberty, was one of two dozen school board candidates receiving endorsement from DeSantis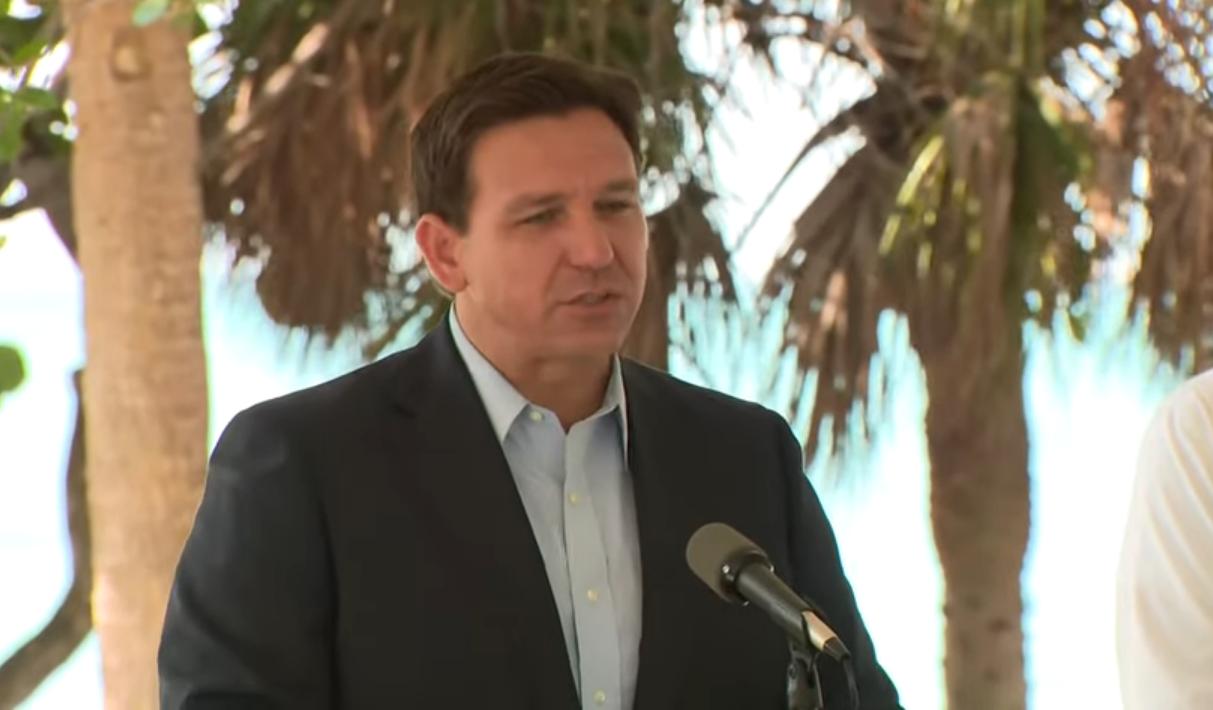 By Julia Conley | SARASOTA – Despite outcry from parents, teachers, and students, newly elected right-wing school board members in Sarasota County, Florida on Tuesday became the latest allies of Republican Gov. Ron DeSantis to oust a school superintendent over the district's adherence to public health guidance during the coronavirus pandemic.
Dozens of community members gathered at a school board meeting in Sarasota County on Tuesday evening to support Brennan Asplen, the superintendent of schools since 2020, whose contract was the subject of the meeting.
The board met the same day new members, including Chair Bridget Ziegler, were sworn in. Ziegler, a co-founder of right-wing group Moms for Liberty, was one of two dozen school board candidates who received an endorsement from DeSantis during the midterm elections. The majority of those candidates, who received $1,000 contributions from the governor, won their elections.
At the meeting, members condemned Asplen "for not pushing back on the mask mandate" that was in place for three weeks in 2021 after the school board voted 3-2 in favor of the mandate, making Sarasota County the first in the state to defy DeSantis' law blocking Covid-19 mitigation measures.
Quite a crowd gathered in front of the @sarasotaschools district building ahead of the special meeting to discuss the termination of Superintendent Brennan Asplen tonight.

Follow along for updates for the @HeraldTribune: pic.twitter.com/xcnoJ4a5ok

— Steven Walker (@swalker_7) November 29, 2022
On Tuesday the board ultimately voted 4-1 in favor of negotiating a separation agreement with Asplen, after another board member, Thomas Edwards, warned the move would be a "carbon copy" of a similar ouster in Berkeley County, South Carolina earlier this month.
In that case, new school board members who had been endorsed by Moms for Liberty voted to fire the district's superintendent and ban classroom discussions of racism in history and the present day.
Asplen is not the only school leader who has been pushed out of a superintendent position in Florida by DeSantis allies citing objections to public health protocols.
Five members of the Broward County school board this month fired Superintendent Vickie Cartwright over a grand jury report on the 2018 Parkland shooting. Like Asplen, Cartwright presided over the district during the pandemic and "faced frustration from some parents" over Covid-19 mitigation measures, which were implemented in violation of DeSantis' order.
All of the members who voted to fire Cartwright were DeSantis appointees following the removal of previous members after a school safety investigation stemming from the 2018 Parkland school shooting.
WUSF Public Media reported earlier this year that the county is undergoing "a transformational shift" with the governor's allies poised to take "a rare opportunity to advance conservative policy priorities in one of the state's most Democratic-leaning counties."
The superintendent of schools in Brevard County was also pushed out last week, hours after DeSantis-aligned school board members were sworn in.
Jonathan Friedman, director of free expression and education programs at PEN America, noted that parents from across the political spectrum have spoken out against the dismissals of school leaders in the Florida counties in recent weeks—"but to little avail."
Remarkably, local conservative parents have come out to these FL board mtgs to say they have been duped, did not vote for the ousting of their superintendents. But to little avail. The new playbook of total ideological control is in full swing. https://t.co/T9pFbL0kWA

— Jonathan Friedman 📚 (@jonfreadom) November 30, 2022
"The new playbook of total ideological control is in full swing," said Friedman.
Bill Kimler, a former candidate for state House in South Carolina, noted that a right-wing takeover of school boards like the one in Berkeley County "is happening elsewhere in the country."
"Every election cycle, we need to view school board positions with the same level of enthusiasm as we do the president of the USA," said Kimler. "Our kids' education cannot be left in the hand of extremists."
***********************************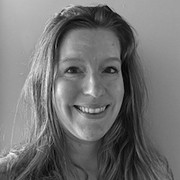 Julia Conley is a staff writer for Common Dreams.
The preceding article was previously published by Common Dreams and is republished with permission.