New on the LA County Channel
October is a month of discovery and exploration of the best Los Angeles County has to offer. Here's a sampling of events.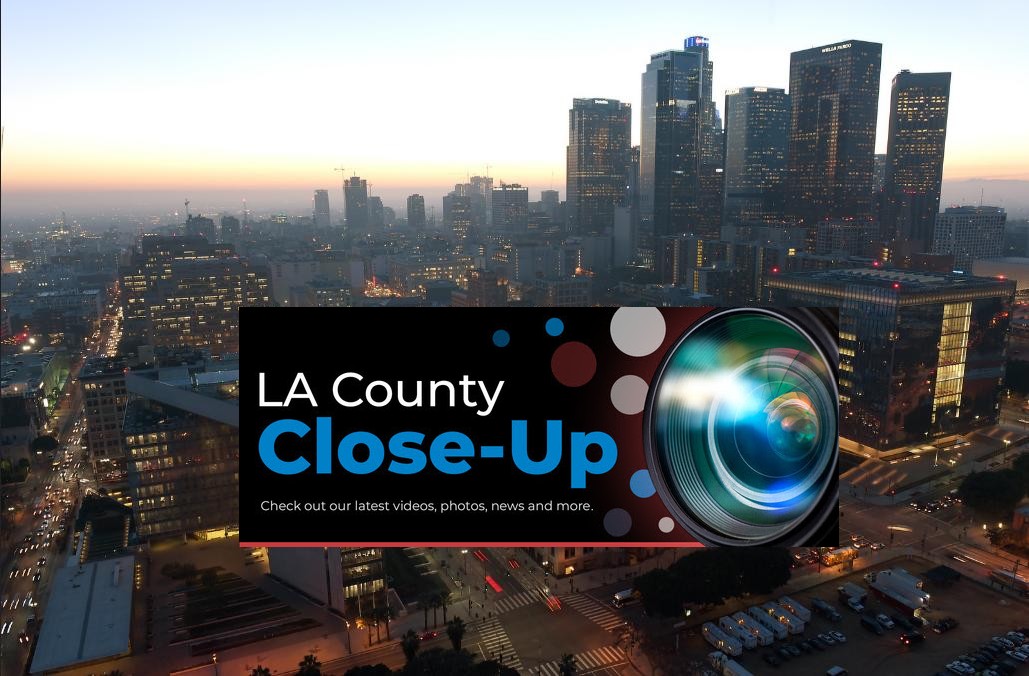 The Los Angeles County Library at Acton Agua Dulce hosted a workshop that combined electronics with painting and basic engineering skills to create light up spooky houses.
You can watch on Channel 92 or 94 on most cable systems, or anytime here. Catch up on LA County Close- Up here.
---
In Case You Missed It
Webinar Series: Short-Term Rentals Ordinance
On October 12th at 1:00pm and October 19th at 5:30pm, the Los Angeles County Treasurer and Tax Collector will host virtual webinars where they will discuss the County's proposed short term rental regulations. Virtual meetings will be recorded and shared with the public for those who are unable to attend.
For more information and to register, click here.
---
At Your Service
Sign Up for Updates: Economic Opportunity Grants
Small businesses, non-profits, and microentrepreneurs impacted by COVID-19 may qualify for technical assistance, financial resources, and other relevant County programs to recover and grow.
Visit bit.ly/EOGrants to learn more or to determine program eligibility.
LA County Library Hosting Clinics for Free Vaccinations
To help you stay healthy this season, LA County Library is partnering with LA County Department of Public Health to provide free flu vaccines, COVID-19 vaccines, and updated bivalent boosters (which protects against both the original Coronavirus strain and the newer Omicron strains) to people 6 months of age and older, no health insurance required.
Vaccine clinics will take place at 20 select LA County Library locations from October 18 – November 22. Vaccines are available while supplies last. For more information about the clinics, including a full list of dates and locations, visit LACountyLibrary.org/VaccineClinics.
---
Out and About
Learn N Make: Dia De Los Muertos
The Los Angeles County Graham Public Library is hosting another workshop on Wednesday, October 26th from 3-4pm. Día de Los Muertos (Day of the Dead) is a celebration that honors loved ones that have passed away with special activities like creating a skull mask. Enjoy learning more about this special celebration while designing your own skull mask. Registration for this workshop opens October 19th.
For more information, or to register visit visit.lacountylibrary.org/events
Beach Eats
The countdown to the end of Beach Eats at Marina "Mother's" Beach has begun! Held every Thursday from 5-9pm since May, the final two weeks of delicious food trucks at the Marina Harbor are here. Grab your food and enjoy the scenic Marina Del Rey Harbor before it ends.
Visit bestfoodtruck.com/beacheats for menus and more information.
---
Photo Finish
Photo: Mayra Beltran Vasquez / Los Angeles County
Deane Dana Friendship Park and Nature Center offers breath-taking panoramic views of San Pedro, Santa Catalina Island and the Los Angeles / Long Beach harbor complex. Visit today!
LA County Parks' Youth & Girls Basketball Leagues are back!
SPACE IS LIMITED! SIGN UP TODAY! All Kids Deserve to Play Sports! Sign Up for Youth & Girls Basketball Leagues TODAY!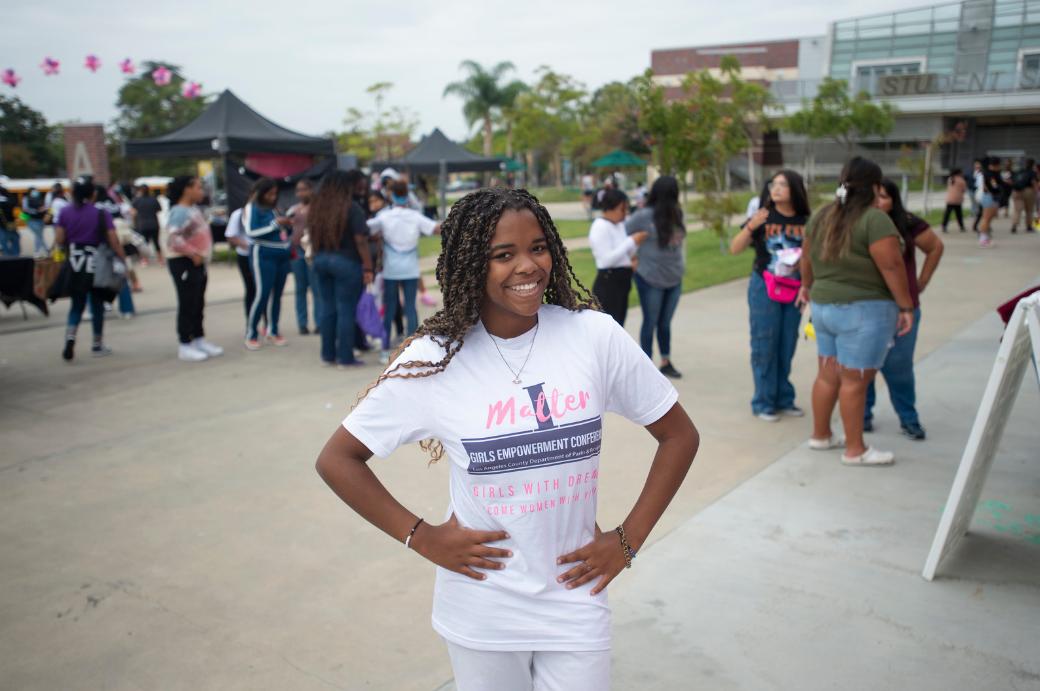 LOS ANGELES – LA County Parks and Recreation is collaborating with the Los Angeles Clippers and Jr. Clippers to provide our participants additional benefits. We offer youth and girls basketball leagues, ages 3 to 15 (ages vary by location).
Registration fee is $25.00, and it will cover uniform, game official, and participation award at the end of the season. The Youth Basketball League will provide opportunities for participants to learn the fundamental skills of Basketball and stay active. Participants will learn and display sportsmanship, teamwork and responsibility.
Divisions, dates and times may vary between locations. See below for a full list of locations.

---
---

This Winter at LA County Parks, Basketball is Back!
Available at these Locations
NORTH AGENCY
Crescenta Valley Park – 3901 Dunsmore Avenue, La Crescenta, CA 91214
George Lane Park – 5520 West Avenue L-8, Quartz Hill, CA 93534
Jackie Robinson Park – 8773 East Avenue R, Littlerock, CA 93543
Stephen Sorensen Park – 16801 East Avenue P, Lake Los Angeles, CA 93591
Castaic Sports Complex – 31320 North Castaic Road, Castaic, CA 91384
Loma Alta Park – 3330 North Lincoln Avenue, Altadena, CA 91001
El Cariso Park 13100 Hubbard Street, Sylmar, CA 91342
SOUTH AGENCY
Athens Park – 12603 South Broadway, Los Angeles, CA 90061
Alondra Park – 3850 Manhattan Beach Boulevard, Lawndale, CA 90260
East Rancho Dominguez Park – 15116 South Atlantic Avenue, Compton, CA 90221
Bethune Park – 1244 East 61st Street, Los Angeles, CA 90001
Carver Park – 1400 East 118th Street, Los Angeles, CA 90059
Campanella Park – 14812 Stanford Avenue, Compton, CA 90220
Helen Keller Park – 12521 South Vermont Avenue, Los Angeles, CA 90044
Lennox Park – 10828 South Condon Avenue, Lennox, CA 90304
Jesse Owens Park – 9651 South Western Avenue, Los Angeles, CA 90047
Washington Park – 8908 South Maie Avenue, Los Angeles, CA 90002
Roosevelt Park – 7600 Graham Avenue, Los Angeles, CA 90001
Ted Watkins Park – 1335 East 103rd Street, Los Angeles, CA 90002
Mona Park – 2291 East 121st Street, Compton, CA 90222
Victoria Park – 419 Martin Luther King Jr. Street, Carson, CA 90746
Del Aire Park – 12601 South Isis Avenue, Hawthorne, CA 90250
Adventure Park – 10130 South Gunn Avenue, Whittier, CA 90605
Amigo Park – 5700 South Juarez Avenue, Whittier, CA 90606
Mayberry Park – 13201 East Meyer Road, Whittier, CA 90605
Sorensen Park – 11419 Rosehedge Drive, Whittier, CA 90606
EAST AGENCY
Belvedere Park – 4914 East Cesar Chavez Avenue, Los Angeles, CA 90022
City Terrace Park – 1126 North Hazard Avenue, East Los Angeles, CA 90063
Obregon Park – 4021 East First Street, Los Angeles, CA 90063
Salazar Park – 3864 Whittier Boulevard, Los Angeles, CA 90023
Saybrook Park – 6250 East Northside Drive, Los Angeles, CA 90022
Carolyn Rosas Park – 18500 East Fajardo Street, Rowland Heights, CA 91748
Hacienda Heights Community Center – 1234 Valencia Avenue, Hacienda Heights, CA
91745
Manzanita Park – 1747 South Kwis Avenue, Hacienda Heights, CA 91745
Pathfinder Park – 18150 Pathfinder Road, Rowland Heights, CA 91748
Rowland Heights Park – 1500 South Banida Avenue, Rowland Heights, CA 91748
Steinmetz Park – 1545 South Stimson Avenue, Hacienda Heights, CA 91745
Arcadia Park – 405 South Santa Anita Avenue, Arcadia, CA 91006
Bassett Park – 510 North Vineland Avenue, La Puente, CA 91746
Charter Oak Park – 20261 East Covina Boulevard, Covina, CA 91723
Dalton Park – 18867 East Armstead Street, Azusa, CA 91702
Pamela Park – 2236 Goodall Avenue, Duarte, CA 91010
Allen J Martin Park – 14830 East Giordano Street, La Puente, CA 91744
Rimgrove Park – 747 North Rimgrove Drive, La Puente, CA 91744
San Angelo Park – 245 South San Angelo Avenue, La Puente, CA 91746
Sunshine Park – 515 South Deepmead Avenue, La Puente, CA 91744
Valleydale Park 5525 North Lark Ellen Avenue, Azusa, CA 91702