Casting Call USA & Mexico for Trans/Non-binary actors
We acknowledge gender is complex are open to all identities. We would love to see submissions from any actors who identify as non-cisgender
WHO WE NEED
We're casting actors for the short film A Wedding to Diego.
ROLES AVAILABLE:
LENA (Lead) 18+ / Latine / Non-Binary Person. Beginner Spanish Skills (or above) required.
DIEGO (Lead) 18+ / Latino / Trans Man. Native spanish speaker (bilingual English-Spanish)
GAEL (Supporting) 18+ / Latine / Non-Binary Person. Native spanish speaker (bilingual English-Spanish)
NICO (Supporting) 18+ / non-Latina BIPOC / Trans Woman / No Spanish Skills required
We acknowledge that gender is complex, and are open to all gender identities. We would love to see submissions from any actors who identify as non-cisgender, even if you do not fall neatly into the genders listed above.
No professional acting/modeling experience is needed to apply. As queer filmmakers, we honor the fact that there are many barriers to access for LGBTQ+ talent to train as actors, and we're open to anyone with an interest in film acting.
People of all identities (races, sizes, physical abilities, genders, sexualities, religions, ethnicities, countries of origin, and more) who fall within the given parameters are welcome and encouraged to apply. We are committed to representing authentic diversity across all projects.
LOGLINE: "A Wedding to Diego" is a queer romantic dramedy short film about Lena, a nonbinary writer, and Diego, a trans-masc painter. The Latine couple, engaged to be married, host opposing bachelorx celebrations which highlight their different personalities. The story puts a queer spin on classic wedding and bachelor(ette) films.
DIRECTOR'S STATEMENT: I'm a nonbinary, Austrian, Mexican, and Native American filmmaker. This film is a passionate project I have been growing for several years. One of the main goals with this film is to increase representation of nonbinary and transgender people of color. Our film shows complex transgender and nonbinary characters as well as the intricate details of their relationships. – Miracle Valenzuela Everett
FULL SCRIPT: A Wedding to Diego (click to view/download) Strictly confidential, to be used for casting purposes only. Do not share.
Don't fit these roles? We encourage you to sign up for general consideration.
PROJECT INFORMATION
TYPE: Short Film
UNION STATUS: SAG-AFTRA. Non-Union talent are welcome to submit.
DIRECTOR: Miracle Valenzuela Everett (do not contact)
SHOOT LOCATION: Portland, Oregon
SHOOT DATES: December 2022 – January 2023 (1-3 days, TBD)
PAY IF HIRED: $300/day
Travel/lodging/transportation/per diem provided, if applicable.
Talent agents: 10% agency fee available on all rates.
HIRING REQUIREMENTS: Must be based in the USA or Mexico, age 18+. Must comply with COVID19 protocols.
COVID19 CONSIDERATIONS: Please only apply if you would feel safe working during COVID19 given the following information:
The initial audition process will be 100% remote (no in-person auditions)
Vaccination required for all cast + crew. Production will follow all CDC and OMPA guidelines.
Note that as on-camera talent, you will sometimes be required to remove your mask, for active photography and makeup application.
HOW TO APPLY
You will need the following materials to submit for this project.
(1) Headshot This does not have to be a professional photo. Any recent, nice quality photo. No hats, sunglasses, or filters. Color Photo.
(1) Selfie from today showing your current hairstyle. Minimal makeup (if any), hair down. No hats, sunglasses, or filters. Color Photo.
(1) Full Body Photo Recent photo showing your body type.
[OPTIONAL] (3-5) Additional Photos Photos from your acting/modeling portfolio, or casual snapshots showing your style/personality.
DEADLINE EXTENDED: Submissions accepted on a rolling basis.
If you have a talent agent, it is mandatory to list your agency on your application. If you already have an account, you will need to login and go to "My Account" at the top of the page to edit your agency and/or sizes.
NEXT STEPS: If you are selected to audition, you will be emailed self-tape instructions.
TROUBLESHOOTING TIPS: The submission software can be a bit touchy! Please read these tips carefully to ensure a smooth upload:
Use the web browser Google Chrome (instead of Safari, Firefox, etc) and make sure you have a strong internet connection. Download Chrome here if needed (recommended).
Make sure you're uploading one of the following file types:

Videos: MP4 or MOV (please convert files if they are in a different format).
Photos: JPG, JPEG, HEIC, or PNG.
Resumes: PDF

Large files take several minutes to upload. Do not exit or refresh the page.
We recommend filming on your cell phone so file sizes are smaller and easier to transfer.
TROUBLE LOGGING IN? Please submit as a guest, it will not affect your consideration.
STILL CAN'T SUBMIT? Sorry for the trouble! Please follow these steps to resolve the issue:
STEP 1: Please use this link to submit a text-only submission. We recommend logging in or creating an account for best results.
STEP 2: Use wetransfer.com to email your photos/videos to

[email protected]

emountain.com. Please include your full name + the name of the project in the message. Do not send YouTube, Vimeo, Google Drive, Dropbox, or other links.
We will email you to confirm we have received your submission within 2 business days.
QUESTIONS? Please email [email protected]
Non-Disclosure Agreement: By applying for this project, you agree not to mention your involvement in the project, nor disclose to outside parties any details regarding the advertiser, product, or shoot that may be shared during the casting process. Violation of the NDA may result in termination and/or legal action.
Have Thoughts? We strive to use inclusive and affirming language in our casting process. Please let us know if you have any feedback for us.
About Us: We're a casting agency that finds actors, models, and extras for photoshoots, commercials, TV, and movies. You can follow us on Facebook, Instagram and TikTok. Our owner, Rachel Mossey, is also on IMDB.
Interested in Other Gigs? We encourage you to visit our sign up page to learn about general consideration.
LA County Parks' Youth & Girls Basketball Leagues are back!
SPACE IS LIMITED! SIGN UP TODAY! All Kids Deserve to Play Sports! Sign Up for Youth & Girls Basketball Leagues TODAY!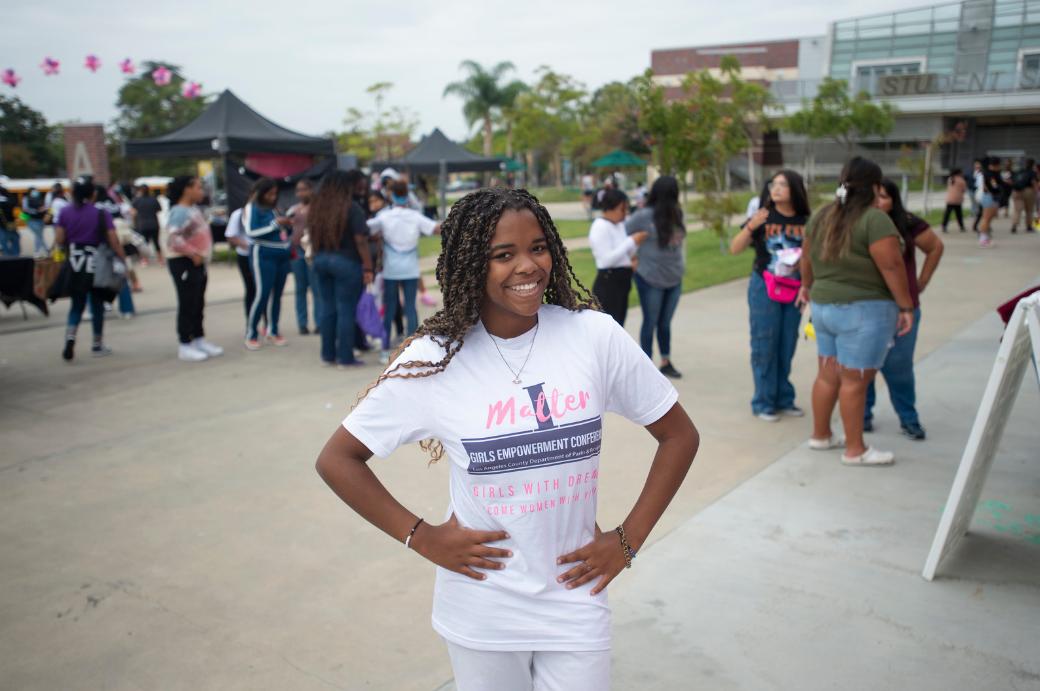 LOS ANGELES – LA County Parks and Recreation is collaborating with the Los Angeles Clippers and Jr. Clippers to provide our participants additional benefits. We offer youth and girls basketball leagues, ages 3 to 15 (ages vary by location).
Registration fee is $25.00, and it will cover uniform, game official, and participation award at the end of the season. The Youth Basketball League will provide opportunities for participants to learn the fundamental skills of Basketball and stay active. Participants will learn and display sportsmanship, teamwork and responsibility.
Divisions, dates and times may vary between locations. See below for a full list of locations.

---
---

This Winter at LA County Parks, Basketball is Back!
Available at these Locations
NORTH AGENCY
Crescenta Valley Park – 3901 Dunsmore Avenue, La Crescenta, CA 91214
George Lane Park – 5520 West Avenue L-8, Quartz Hill, CA 93534
Jackie Robinson Park – 8773 East Avenue R, Littlerock, CA 93543
Stephen Sorensen Park – 16801 East Avenue P, Lake Los Angeles, CA 93591
Castaic Sports Complex – 31320 North Castaic Road, Castaic, CA 91384
Loma Alta Park – 3330 North Lincoln Avenue, Altadena, CA 91001
El Cariso Park 13100 Hubbard Street, Sylmar, CA 91342
SOUTH AGENCY
Athens Park – 12603 South Broadway, Los Angeles, CA 90061
Alondra Park – 3850 Manhattan Beach Boulevard, Lawndale, CA 90260
East Rancho Dominguez Park – 15116 South Atlantic Avenue, Compton, CA 90221
Bethune Park – 1244 East 61st Street, Los Angeles, CA 90001
Carver Park – 1400 East 118th Street, Los Angeles, CA 90059
Campanella Park – 14812 Stanford Avenue, Compton, CA 90220
Helen Keller Park – 12521 South Vermont Avenue, Los Angeles, CA 90044
Lennox Park – 10828 South Condon Avenue, Lennox, CA 90304
Jesse Owens Park – 9651 South Western Avenue, Los Angeles, CA 90047
Washington Park – 8908 South Maie Avenue, Los Angeles, CA 90002
Roosevelt Park – 7600 Graham Avenue, Los Angeles, CA 90001
Ted Watkins Park – 1335 East 103rd Street, Los Angeles, CA 90002
Mona Park – 2291 East 121st Street, Compton, CA 90222
Victoria Park – 419 Martin Luther King Jr. Street, Carson, CA 90746
Del Aire Park – 12601 South Isis Avenue, Hawthorne, CA 90250
Adventure Park – 10130 South Gunn Avenue, Whittier, CA 90605
Amigo Park – 5700 South Juarez Avenue, Whittier, CA 90606
Mayberry Park – 13201 East Meyer Road, Whittier, CA 90605
Sorensen Park – 11419 Rosehedge Drive, Whittier, CA 90606
EAST AGENCY
Belvedere Park – 4914 East Cesar Chavez Avenue, Los Angeles, CA 90022
City Terrace Park – 1126 North Hazard Avenue, East Los Angeles, CA 90063
Obregon Park – 4021 East First Street, Los Angeles, CA 90063
Salazar Park – 3864 Whittier Boulevard, Los Angeles, CA 90023
Saybrook Park – 6250 East Northside Drive, Los Angeles, CA 90022
Carolyn Rosas Park – 18500 East Fajardo Street, Rowland Heights, CA 91748
Hacienda Heights Community Center – 1234 Valencia Avenue, Hacienda Heights, CA
91745
Manzanita Park – 1747 South Kwis Avenue, Hacienda Heights, CA 91745
Pathfinder Park – 18150 Pathfinder Road, Rowland Heights, CA 91748
Rowland Heights Park – 1500 South Banida Avenue, Rowland Heights, CA 91748
Steinmetz Park – 1545 South Stimson Avenue, Hacienda Heights, CA 91745
Arcadia Park – 405 South Santa Anita Avenue, Arcadia, CA 91006
Bassett Park – 510 North Vineland Avenue, La Puente, CA 91746
Charter Oak Park – 20261 East Covina Boulevard, Covina, CA 91723
Dalton Park – 18867 East Armstead Street, Azusa, CA 91702
Pamela Park – 2236 Goodall Avenue, Duarte, CA 91010
Allen J Martin Park – 14830 East Giordano Street, La Puente, CA 91744
Rimgrove Park – 747 North Rimgrove Drive, La Puente, CA 91744
San Angelo Park – 245 South San Angelo Avenue, La Puente, CA 91746
Sunshine Park – 515 South Deepmead Avenue, La Puente, CA 91744
Valleydale Park 5525 North Lark Ellen Avenue, Azusa, CA 91702