Millions wear purple today to stand up to bullies
Spirit Day started in 2010 by Canadian Brittany McMillan who created the event in memory of LGBTQ+ youth who lost their lives to suicide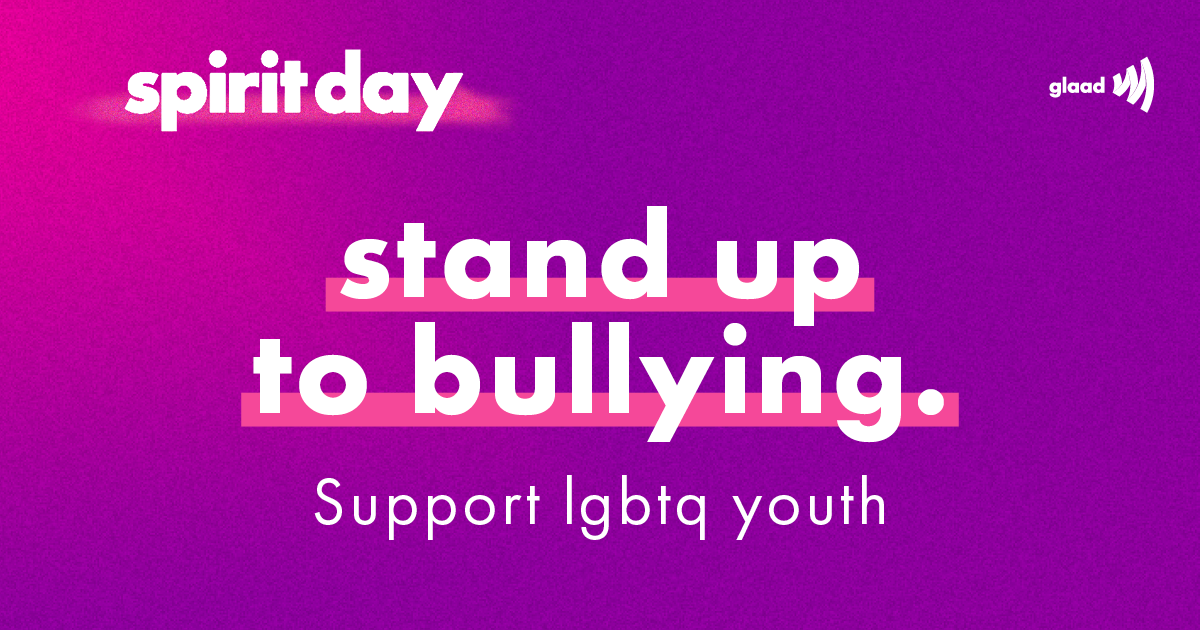 NEW YORK – From celebrities, politicians and big-name brands to TV news people, pro athletes and their teams, people are putting their purple on today, to mark Spirit Day. The annual event, organized by GLAAD for more than a decade, provides visible support for LGBTQ+ youth in what the group calls the world's largest anti-bullying campaign.
The reason Spirit Day is so named and marked by wearing the color purple, or changing a brand logo to purple, is because of the purple stripe among the rainbow colors of the LGBTQ+ Pride flag, symbolizing "spirit." Like the color purple, its message is bold and clear: We support LGBTQ+ youth and oppose bullying.
Happy #SpiritDay! Thank you @glaad for everything you do for our community! pic.twitter.com/W5jgMD98v8

— Jack Petocz (@Jack_Petocz) October 20, 2022
According to GLAAD, the annual tradition was started in 2010 by a Canadian high school student, Brittany McMillan. She created the event with a post on Tumblr, in memory of the LGBTQ+ youth who lost their lives to suicide. McMillian encouraged her friends to wear purple on the 20th of October to send a message of support. 
The celebration kicked off Wednesday night with GLAAD's Spirit Day Benefit Concert in Los Angeles, sponsored by Ketel One, M&M's and the WWE.
Jujubee of RuPaul's Drag Race leads a Who's Who of famous names taking part, from the cast of The L Word: Generation Q to Margaret Cho, Wilson Cruz, Adam Rippon, Wanda Sykes, Jeopardy! champion Any Schneider and more.
Even New York City's most iconic landmark skyscraper, the Empire State Building, is getting in on the act; Jujubee will flip the switch Thursday night to bathe the tower in bright purple light.
According to The Hollywood Reporter, Country Music star Maren Morris is doing her part for Spirit Day by selling a shirt bearing the slogan "You Have a Seat at This Table." All the proceeds support GLAAD's work with LGBTQ+ youth.
Some other notables taking part this year include Chris Mosier, Jason Collins, Aly & AJ, Ben Aldridge, Louis Van Amstel, Jonathan Bennett, Mayim Bialik, Sterling K. Brown, Kristin Cavallari, Shannon Dang, Ken Jeong, Carson Kressly, Idina Menzel, Netta, Jim Parsons, DJ "Shangela" Pierce, Jai Rodriguez, Jake Wesley Rogers, Lily Rose and the list goes on.
Advocacy groups GLSEN, The Trevori Project, +Life and GSA clubs in schools across the country will take part as well.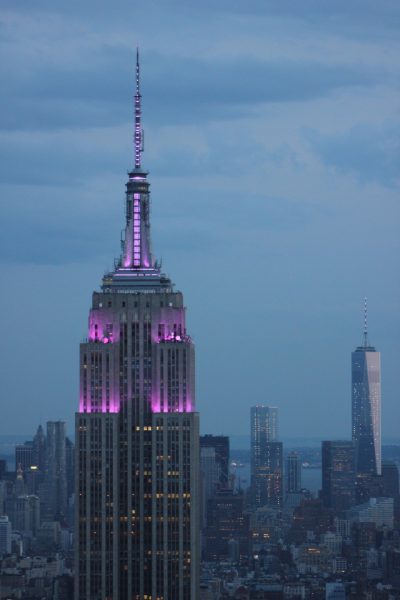 On Broadway, the casts of Moulin Rogue! The Musical, Into the Woods and 1776 are participating. iHeart Media will support Spirit Day with PSAs on its stations for the sixth consecutive year.
Other corporate sponsors include Kellogg's, Sally Hansen, Target, Visible, Amazon Corporate Security, Kirkland & Ellis, L'Oreal/ Viktor & Rolf, the MLB, the NBA, the WNBA, the NFL, Skittles and Taimi.
Landmarks besides the Empire State Building include Chicago's Mars Wrigley Building, Mars buildings in Newark, N.J., the Spheres at Amazon's Seattle campus and HQ2 in Arlington, Va., the Stonewall National Monument Visitor's Center, the ViacomCBS headquarters in Times Square as well as the NASDAQ, M&M's, Skittles and American Eagle billboards there.
Other participants include Athlete Ally, Spanish-language channels and programs including The Q Agenda, Despierta América, Hoy Día, Telemundo, TelevisaUnivision and Pantaya. ABC and ABC Owned Television Stations, CBS, PBS and the NBCUniversal networks, including hosts of the TODAY show will join with Hulu, National Geographic and the Freeform network are partners with GLAAD for this event.
Faith organizations and individuals including the United Church of Christ, the Naming Project and Affirming Youth Ministries, Rev. Mark Fowler, Fr. James Martin, Deacon Ross Murray, Bishop Kevin Strickland, among others, will also participate.

Find out more about Spirit Day by clicking here.
GuadaLAjara film festival in Los Angeles
The GuadaLAjara Film Festival announces this year's Arbol De La Vida Humanitarian Lifetime Achievement Award recipient, Bamby Salcedo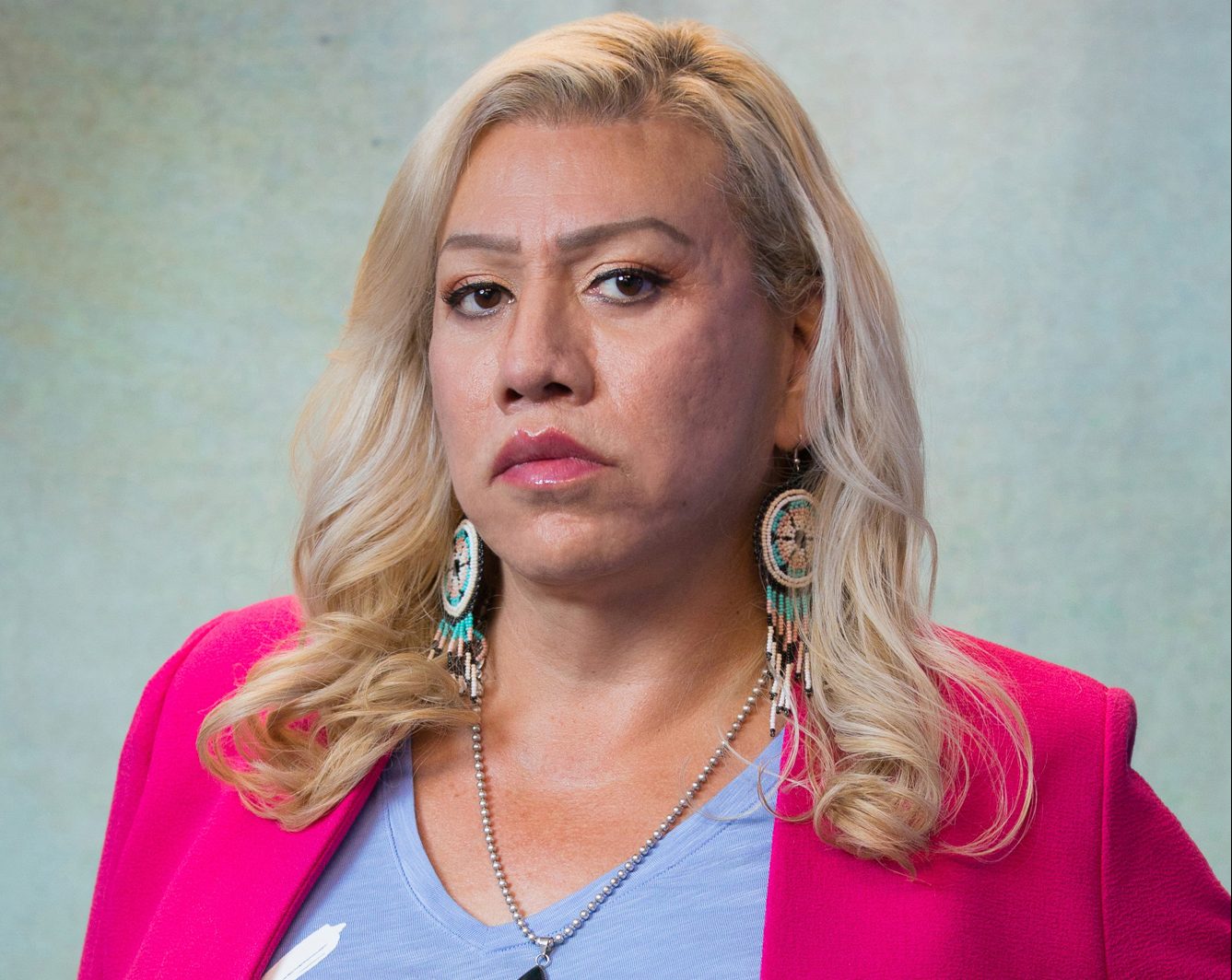 LOS ANGELES- The GuadaLAjara Film Festival in Los Angeles (GLAFF), which every year aims to showcase the best of Latinx/e, Latin America and BIPOC cinema as well as serve as a bridge that unifies and connects diverse stories and experiences with the intention of fostering a borderless film industry, announces the upcoming 12th Edition which will be taking place in Downtown Los Angeles from September 29th through October 1st, 2022.
In line with GLAFF's mission of building bridges between the two industries, the programming will include films by Latin American filmmakers that were showcased at their sister festival, the 37th Guadalajara International Film Festival held this past June in Guadalajara, Mexico and a special curated selection of films from Latinx/e and BIPOC filmmakers in the United States.
"This year the GuadaLAjara Film Festival continues with our mission of building bridges and strengthening the alliances already established between filmmakers and the entertainment industries in Mexico and the U.S through our work over the last 12 years. But GLAFF's commitment to support Latino/x/e organizations that are making a difference in our community through activism and organizing is one of our most important achievements. We could not be more honored to have the opportunity to recognize trans civil rights activist Bamby Salcedo with the Arbol de la Vida Lifetime Humanitarian Award," – said Ximena Urrutia, Executive Director of GLAFF.
Some of this year's highlights include the Mexican-American animation documentary Home is Somewhere Else, as the festival's Centerpiece Film. Co-directed by Carlos Hagerman and Jorge Villalobos, the feature documentary provides a window into the hearts and minds of young Dreamers and undocumented immigrants in the United States. The story, told in the voice of their own protagonists comes to life with stunning imagery, each animated in its unique style. TRAILER HERE. GLAFF's Closing Night film will be Omara, a documentary directed by Hugo Pérez, produced by Dana Kuznetzkoff and Frida Torresblanco. The film is a beautiful and intimate portrait of one of Cuba's most adored national treasures and global musical icon Omara Portuondo. TRAILER HERE.
GLAFF will continue with its Work In Progress (WIP) LATINO program through which the festival has been supporting Latin American Filmmakers for over 7 years. Within the framework of GLAFF's 12th edition, WIP LATINO 7 will focus on supporting projects that focus on the topics of border, migration, human rights, social and political themes centered around the Latino and Latinx community. The WIP LATINO program provides in-kind and cash support to Latin American and BIPOC filmmakers, in the post-production stage.
This important initiative, which has supported projects that have gone on to have successful festival runs, is made possible by the University of Guadalajara Foundation USA and the festival's sponsors. Their awards and support contribute to the achievement of the projects selected for WIP LATINO. For a list of this year's selections CLICK HERE. 
The festival will also be hosting several curated industry masterclasses and a networking industry brunch. Further details on these events will be announced soon along with the announcement of the festival's exciting Opening Night film.
This year the film festival will take place throughout several venues in Downtown Los Angeles, including The Theatre at Ace Hotel, Grand Park, Alamo Drafthouse and The Secret Movie Club. Tickets are available. For a full list of GLAFF's programming, schedule and to purchase tickets please visit: www.glaff.org
GLAFF's popularity has continued to flourish because for the past three years it has also been recognized as the Festival with a Cause. Each year the festival chooses a social theme of importance to highlight as a topic of necessary conversation within the filmmaking and television industry. The social theme of this year's festival is to highlight the needed changes and progress made for trans and non-binary representation both in front and behind the camera in the entertainment industry. Plus they have made a commitment to support local and national non-profit organizations that have dedicated their work for the betterment and change within the community as a whole. GLAFF donates all of their net box office proceeds to the selected non-profit organization each year. In keeping with their theme GLAFF has chosen [email protected] Coalition (TLC) as the organization to support during its 12th Edition. GLAFF has also officially announced that they will honor the organization's co-founder, President and CEO, long time trans civil rights activist Bamby Salcedo with this year's Arbol De LA Vida Humanitarian Lifetime Achievement Award.
Bamby, who was born and raised in Guadalajara, Mexico, is one of the most visible Latina Transgender Civil Rights Activists in both the United States and Mexico, giving a voice and fighting for the rights and justice of trans Latina and non-binary communities in both countries. Bamby co-founded the national [email protected] Coalition in 2009 alongside a group of Transgender, Gender nonconforming and Intersex (TGI) immigrant women in Los Angeles, CA as a grassroots response to address the specific needs of TGI [email protected] immigrants who live in the United States.
GLAFF is also thrilled to share that our most recognized and respected Latina activist, legendary civil rights leader Dolores Huerta will be honoring GLAFF with her presence to present Bamby with her award on Closing Night, Saturday, October 1st.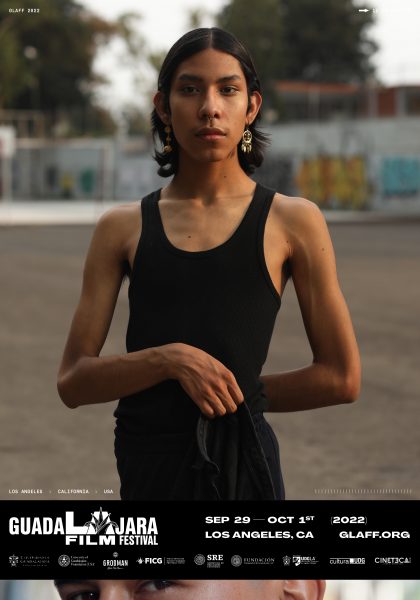 GLAFF is also proud to announce that this year they have teamed up with Mexican artist and photographer Dorian Ulises Lopez Macias, who has designed the official poster of this year's film festival's 12th Edition.
GLAFF pays homage to the two cities that saw its inception and growth: Guadalajara, Jalisco, Mexico and Los Angeles, California, USA. GLAFF's goal is to showcase the best of Latin American, Iberoamerican, Latinx and BIPOC cinema as well as open doors to emerging latino/x/e creators in order to promote a borderless cinematic industry. GLAFF is organized by the Universidad de Guadalajara and Guadalajara International Film Festival (FICG) through the University of Guadalajara Foundation USA, with the support of Legado Grodman.
Tickets are now on sale for the International Film Festival which will take place in downtown Los Angeles Sept. 29th – Oct. 1st