Trixie Mattel & LGBTQ youth celebrate 30th annual Models of Pride
The sponsor of this year's Models of Pride was Glamazon L.A.—Amazon's LGBTQ+ Affinity Group along with the Los Angeles City College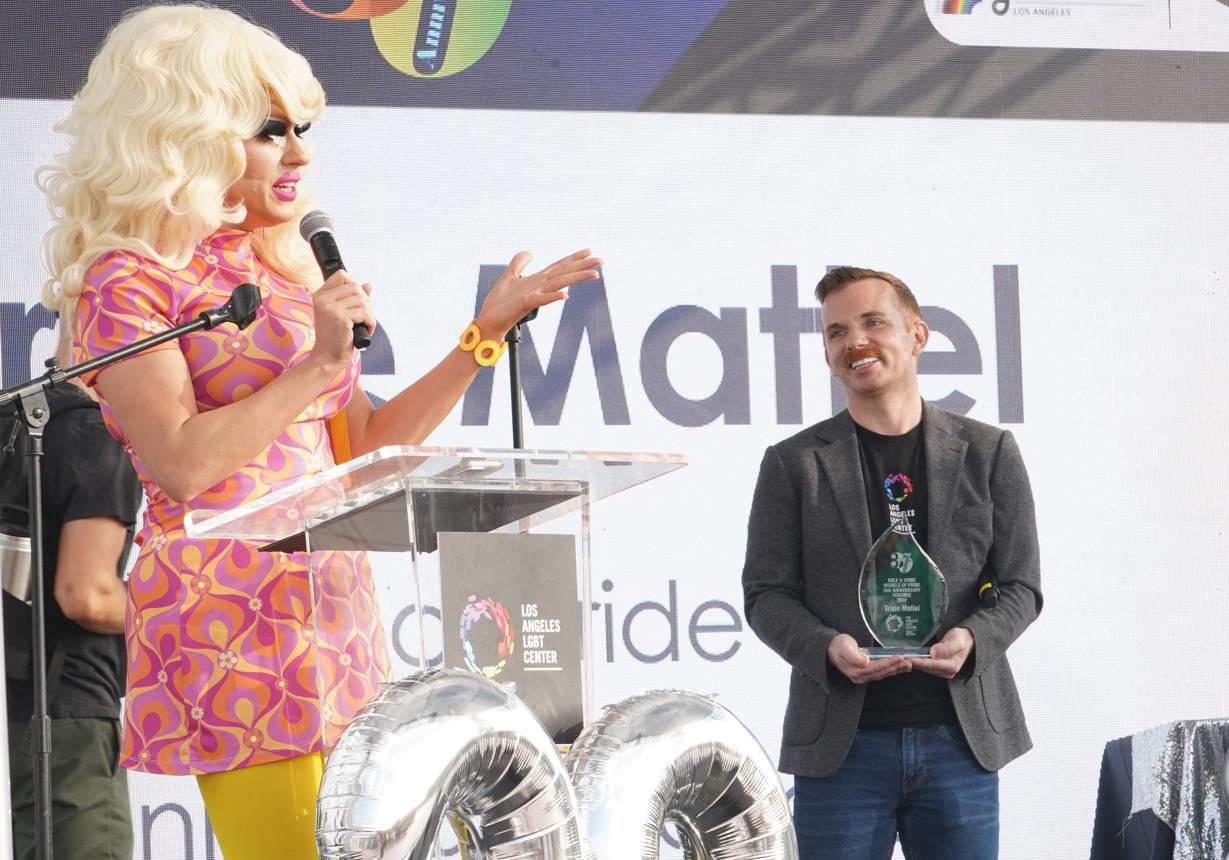 LOS ANGELES — Amazon's LGBTQ+ Affinity Group, Glamazon L.A., celebrated the 30th anniversary Models of Pride youth conference which drew hundreds of LGBTQ+ young people and allies—and special award-winner Trixie Mattel—to Los Angeles City College this past Saturday.
Attendees connected with peers, learned from role models, and got to celebrate with live performances and festivities. Parents and professionals had opportunities to learn from one another, build community, and gain tools to support the LGBTQ+ young people in their lives.
The day's highlights included drag queen, musician, entrepreneur, and television phenomenon Trixie Mattel accepting the first-ever Model of Pride Leadership Award.
"Right now, we are witnessing drag becoming weaponized by bad actors on the far right. They are banning Drag Queen Story Hours and trying to paint drag queens as enemies of family values," Los Angeles LGBT Center CEO Joe Hollendoner said in his opening remarks. "This is a disturbing trend happening across America. What we at the Los Angeles LGBT Center know, and what Trixie Mattel's prolific career embodies, is that drag is powerful. It is a pathway to unlocking new potential for freeing yourselves of the shackles of gender norms and for embracing the creativity that is waiting to be unleashed inside each and every one of you."
"I didn't grow up with much representation on television. At most, gay people on TV were allowed to be the snippy gay assistant or the funny makeup artist or, at best, the sexually ambiguous villain," Mattel said in her acceptance speech. "I think the reason drag is so inspiring is because queer people are told to minimize everything. We're told to be the friend or the supporting character. Drag makes us think, what if I'm the main character? I want you guys to know that you are all the main character."
The Rolf/Uribe Models of Pride Leadership Award, given annually to youth and adults who have been models of pride to the LGBTQ community, was awarded to youth activist Alex Flores and PFLAG Los Angeles Vice President Steve Krantz.
The event was attended by more than 500 youth—including more middle schoolers and younger attendees than any previous Models of Pride—as well as more than 200 parents and professionals. Youth, parents, and professionals attended 100 workshops, with the offerings for youth ranging from "Rights of Youth in CA Public Schools" to "Drag Queen Story Hour." Adult workshops ranged from "When Your Kid Transitions" to "Creating Affirming Spaces for Queer & Trans Elementary-Age Children."
Entertainment highlights included performances by the Trans Chorus of Los Angeles, Gay Freedom Band of Los Angeles, The Voice finalist Hailey Mia, Mayhem Miller of RuPaul's Drag Race, DJ Brynn Taylor, and Mike Xavier. Attendees also enjoyed a continental breakfast, a catered backyard BBQ lunch, and a dessert extravaganza.

Models of Pride is the world's largest free conference for LGBTQ+ youth and their allies, filled with life-enriching workshops, entertainment, resources, and more to help attendees to build confidence and self-esteem while developing valuable life skills. The conference also offers family members, educators, professionals, and all other LGBTQ+ supporters the opportunity to attend the Parents and Professionals Institute at Models of Pride, which offers tailored workshops, a resource fair and celebratory reception.
LA City Council bans Styrofoam, plastic bags, & have "Zero Waste"
"There is no place in the City of Los Angeles for harmful environmental products like Styrofoam, & today we are making that a reality"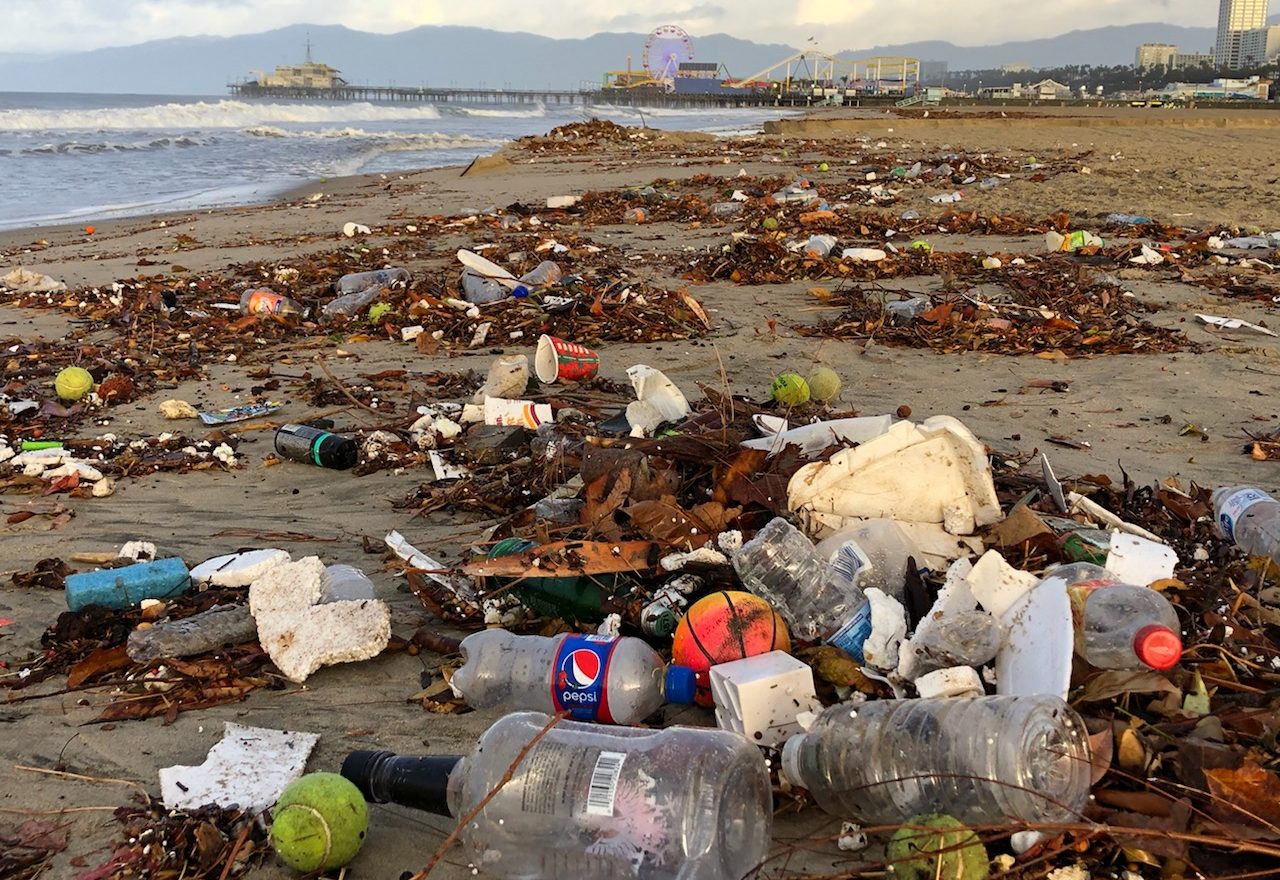 LOS ANGELES – In a unanimous vote, the Los Angeles City Council today approved an ordinance that will prohibit the distribution and sale of Expanded Polystyrene (EPS) products, commonly referred to under the trade name Styrofoam, in the City of Los Angeles.
"I am pleased that we were able to advance yet another transformative environmental policy with unanimous support of the City Council," said Councilmember Mitch O'Farrell, the chair of the Energy, Climate Change, Environmental Justice, and River committee. "Angelenos want to be good stewards of the environment, and this legislation is reflective of that value – as well as the urgency with which it must be implemented. There is no place in the City of Los Angeles for harmful environmental products like Styrofoam, and with today's decisive action we are making that imperative a reality. I hope that future Councils, along with other jurisdictions across the country and the world, follow our lead on environmental justice and the elimination of products that degrade public health."
"Our world is drowning in plastic. To the point where, in any given week, each of us ingests enough plastic from our food and water to make a credit card," said Council President Paul Krekorian.  "The petrochemical industry is lying to the people of the United States by trying to convince them that somehow it's OK to use these products because they're recyclable. They're not. Almost no plastic ever gets recycled and styrofoam definitely does not.  The steps that we're taking today are an important part of changing industries, changing consumer behavior and educating the public about the harm that this is causing them,"  Krekorian said.
"EPS foam, also known as Styrofoam, is toxic from production to usage to landfill. The Styrene and Benzene in EPS are both known carcinogens and can also negatively affect workers inside EPS factories. The manufacturing process can contaminate neighborhoods outside EPS factories. The toxins can leach into hot drinks and food as people use cups and food containers. And then EPS ends up as little white bits marring our world-class beaches," said Councilmember Paul Koretz, the author of the original legislation. "Even worse, the manufacturing process releases significant amounts of hydrofluorocarbons, which are massively potent greenhouse gasses. It's way past time for Styrofoam to go away forever."
The Council also approved an additional ordinance that adds to the Los Angeles Municipal Code a section promoting the use of reusable bags and regulating the use of plastic and paper single-use carryout bags at apparel stores, farmers' markets, food or beverage facilities, hardware stores, and open air markets. In addition, the Council approved instructions to LA Sanitation and Environment (LASAN) requiring reports back to the Council, by April 2025, regarding compliance with these new policies. The Council also instructed LASAN to prepare outreach programs to educate stakeholders on both ordinances.
Additionally, the Council requested that all proprietary departments, along with their respective boards, adopt and implement the ordinance requiring "zero waste" at City facilities and events, along with a direction to LASAN to prepare an outreach program and further instruction to all departments to report back on progress with this ordinance, which was passed earlier this year.
"LA Sanitation and Environment (LASAN) has a unique responsibility when it comes to protecting public health and the environment," said Alex Helou, LASAN Assistant Director. "We do that through the hard work of collecting, recycling and composting materials, but also through the much less visible work of educating residents on what can and can't be recycled. Items like expanded polystyrene, plastic bags and single-use foodware accessories do not belong in the blue bin."
"For more than 30 years, Heal the Bay has conducted thousands of cleanups, removing millions of pieces of plastic off of our beaches and out of our waterways. It is clear that cleanups will never solve the issue of plastic pollution. To truly protect public health, we need aggressive and responsible solutions like today's unanimous vote by the Los Angeles City Council to ban polystyrene addressing upstream sources and slowing the production and sale of plastic products, said Tracy Quinn, President and CEO of Heal the Bay. "We commend Councilmembers Koretz, Krekorian, and O'Farrell for their leadership on this issue and look forward to helping put these laws into effect in the new year."