The Los Angeles Blade welcomes diversity reporter Simha Haddad
Haddad joins the Blade as a Diversity Reporter under the State of California Ethnic Media Outreach Grant for queer AAPI writers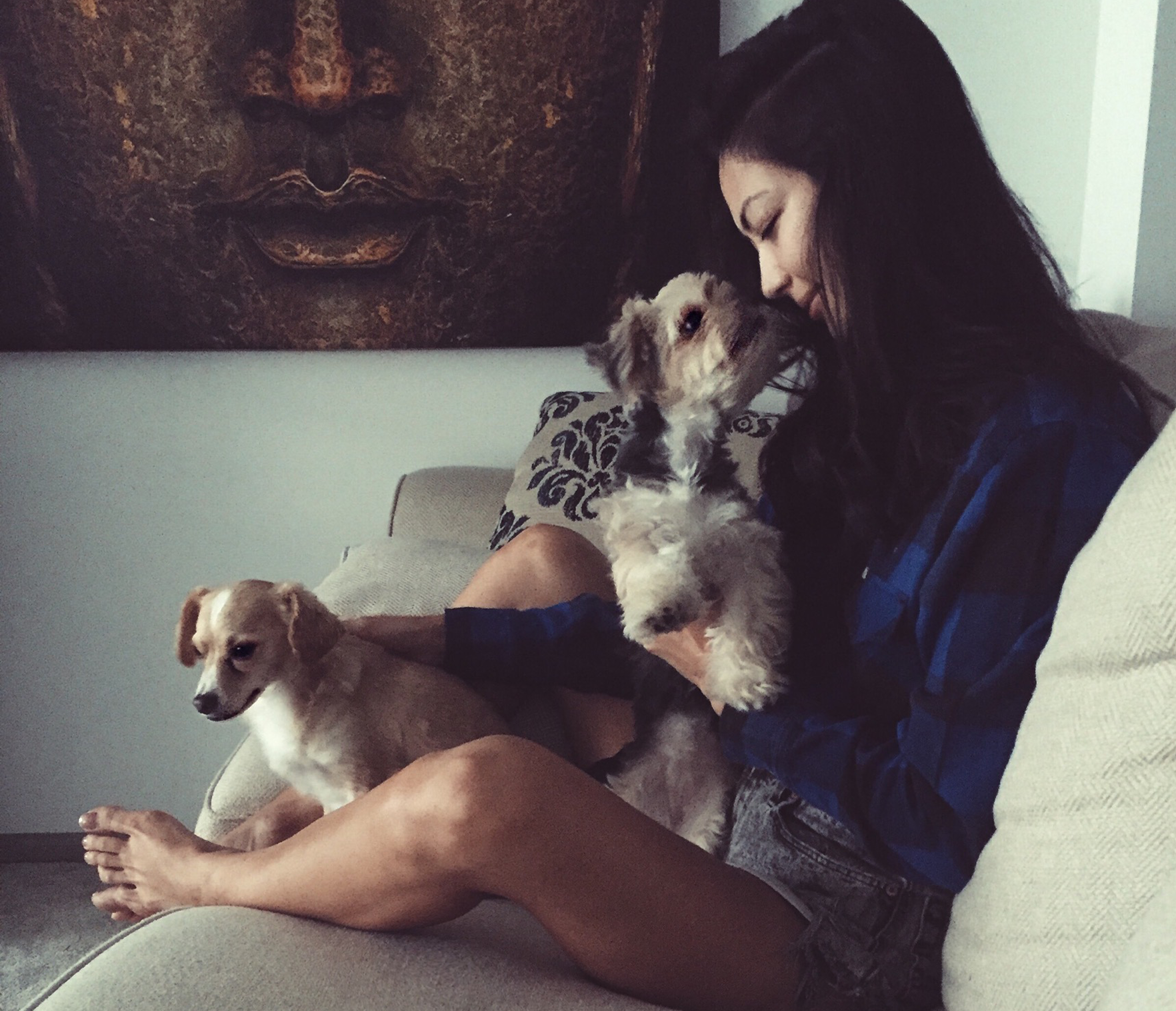 LOS ANGELES – The publisher, editor and staff of the Los Angeles Blade welcomes author and journalist, Simha Haddad, to the Blade as its new Diversity Reporter.
Haddad, an Out pansexual writer of Asian American and Pacific Islanders (AAPI) heritage has deep roots in the LGBTQIA+ community. She currently writes for several blogs and publications and contributes to various podcasts, all centered around queer and feminist topics. She is also the author of a YA queer fiction novel called, Somewhere on This Rainbow.
Haddad joins the Blade staff as a Diversity Reporter under the State of California Ethnic Media Outreach Grant for queer AAPI writers. The grant supports public awareness of the efforts of the California state Stop the Hate Program administered by the Calif. Dept. of Social Services (CDSS), which provides support and services to victims and survivors of hate incidents and hate crimes and facilitates hate incidents or hate crime prevention measures.
Haddad's reporting will include coverage of the following issues and areas:
LGBTQIA Arts and cultural work
LGBTQIA Youth development
LGBTQIA Senior safety programs,
Safety planning training; and cross-racial alliance work
Stories on outreach, activism, education and training
Coverage of restorative justice
Spotlights on local government and community non-profit Stop the Hate programming
History of the Asian community in Los Angeles and California
Politics
HIV/STD Prevention efforts, programs and activities
Haddad, under the guidance of the Blade's editorial team, will research and write long-form articles on compelling stories centered around queer AAPI subjects. The goal of these articles is to culturally educate, increase exposure, and create empathy around queer AAPI struggles, including prejudice, disease, and hate crimes.
Haddad will also be working closely with the Blade's publisher to create diverse and inclusive events to continue to spread the message and accomplish the goal of the Stop the Hate Initiative.
Once a week Haddad will be also produce a video roundup of each week's top headlines to be shared on various social media pages and platforms. This roundup will include all news from the Blade and will help spread its outreach even further.
************************
Author and journalist, Simha Haddad, links:
************************
Troy Masters is the publisher of the Los Angeles Blade and Brody Levesque is editor.
Supporting the community, Transgender Awareness Week 2022
This week, let us rededicate ourselves to committing to supporting our trans siblings making sure their voices are heard & shared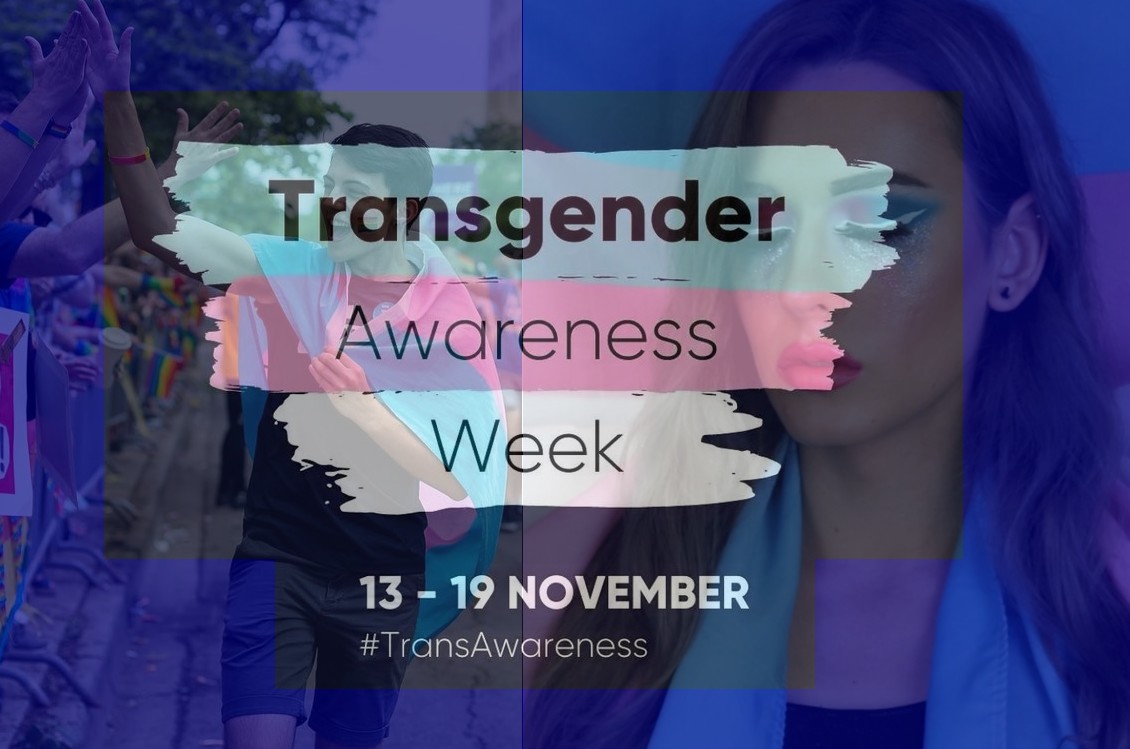 LOS ANGELES – Transgender Awareness Week, observed November 13 to November 19, is a one-week celebration leading up to the annual International Transgender Day of Remembrance (TDoR), November 20, which memorializes victims of transphobic violence.
It must, however, represent more than just a journalistic or even an activist/advocacy organization's effort to support and sustain the trans, queer, gender non-binary or gender non-conforming global community. This week needs to be so much more than perfunctory acknowledgement of this misaligned and persecuted segment of humanity.
This week, this publication and others in queer and mainstream media must tell the stories outlining the very humanity of trans people and urge others to celebrate the diversity and the impact of the significant contributions that trans people make for the betterment of all globally.
Trans people are human- period, or "full stop." Look at the incredible contributions that trans people make to enhance the lives of humanity on this planet that we all share. Just a short list of a few examples:
Dr. Rachel Levine, Admiral, U.S. Public Health Service and the 17th Assistant Secretary for Health for the U.S. Department of Health and Human Services. Dr. Levin has spent her entire career as a physician focused on the opioid crisis, adolescent medicine, eating disorders, and LGBTQ medicine.
Laverne Cox, actress, model, and LGBTQ+ equality rights activist. One of the most well-known trans actors and Black transgender celebrities, Cox has 'kept it real' as demonstrated by her words and public advocacy serving as a role model for youth.
Patricio Manuel, boxer and champion athlete. Manuel long struggled with his gender identity, rejecting the many ways society and his family forced him to live as a girl and in the end he overcame his gender dysphoria.
Elle Hearns, a transgender rights activist and the co-founder of the Black Lives Matter movement. Elle serves as a visible reminder of the power of advocacy at a grass-roots level.
Abel Liu, an accomplished student at the University of Virginia who is an Echols Scholar as well as a Truman Scholar. Abel is the first openly transgender and first Chinese-American student to be elected as Student Council president at a major institution of higher education.
Sarah McBride, Sarah was just reelected as Delaware's Senator from the First State Senate District. She's spent her life fighting for dignity, equality, and a level playing field for everyone as human beings.
These are just but a few limited choices of the literal tens of thousands of noteworthy Trans people whose lives and talents enrich this nation and globally making a difference every single day. Trans people are sheriffs, EMTs, firefighters, pilots, teachers, comedians; they are parents, grandparents, uncles, aunts, brothers, sisters, nephews, nieces, sons and daughters. Every single one a vital part of the whole.
Here on the staff of the Los Angeles Blade, journalist Dawn Ennis and LA Blade columnist and political analyst Brynn Tannehill lend their voices reporting and commenting on issues that impact all of us.
The bottom line is that without the contributions of transgender people, there would be a gap, a virtual emptiness in the rich diversity of humanity if you will. This week we need to celebrate, uplift, and yes, also mourn the lives of trans people lost to murder or suicide because of the promise that might have been.
We must fight against those who work to strip trans people of their dignity and their very right to exist. These last few years has seen a litany, a plethora of legislative efforts to erase trans rights from healthcare, sports, and even banning books that dare to mention trans people.
This week, let us rededicate ourselves to committing to supporting our trans siblings, making sure their voices are heard and shared. Trans rights ARE human rights.
*********************
Troy Masters is publisher and Brody Levesque is editor of the Los Angeles Blade