Politics: Equality California's preview for Tuesday's elections
LGBTQ+ Californians are poised to make history in the 2022 midterm elections — with a record number of out LGBTQ+ candidates running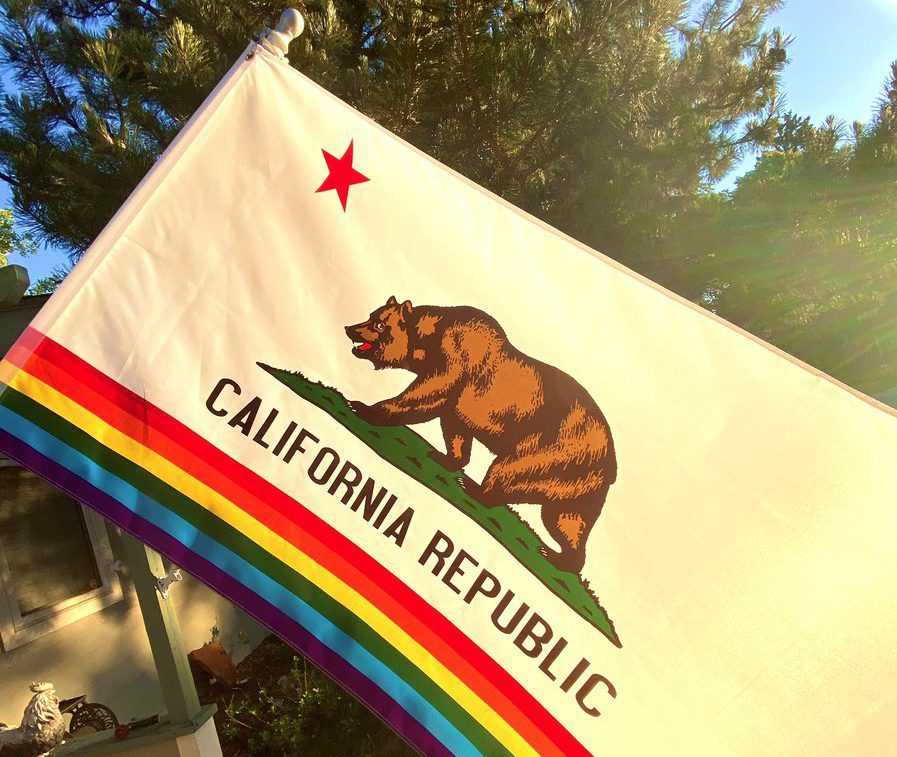 WEST HOLLYWOOD – LGBTQ+ Californians are poised to make history in the 2022 midterm elections — with a record number of out LGBTQ+ candidates running throughout the state, including in battleground races at the local, state and federal levels. 178 LGBTQ+ people ran for office in California this year, more than any other state.
Key races to watch:
With the re-election of four openly LGBTQ+ Assemblymembers and the election of at least four new out LGBTQ+ legislators, California is poised to become the first state in the nation to achieve 10% LGBTQ+ representation in its state legislature. (California's four out LGBTQ+ Senators are serving terms through 2024).
Assembly candidates Corey Jackson (AD-60) and Rick Chavez Zbur (AD-51) — former executive director of Equality California — and Senate candidate Steve Padilla (SD-18) are expected to win their races, and both candidates for Senate District 20 — Caroline Menjivar and Daniel Hertzberg — are openly LGBTQ+.
The total number of Legislative LGBTQ Caucus members could be as high as 15 if Assembly candidates Christy Holstege (AD-47), Shawn Kumagai (AD-20) and Joseph Rocha (SD-40) win their competitive races.
Corey Jackson Elected First Black Out LGBTQ+ Legislator in California History
Corey Jackson, an openly gay candidate running for the Assembly District 60 seat in the state's Inland Empire, is on track to become the first Black openly LGBTQ+ legislator in California history. Jackson faces Republican Hector Diaz-Nava in the overwhelmingly Democratic district encompassing Moreno Valley and Perris and parts of Riverside, Hemet and San Jacinto.
Christy Holstege Elected First Bisexual Woman to Serve in California Legislature
Palm Springs City Councilmember Christy Holstege could become the first out bisexual woman elected to the California Legislature if she wins her highly competitive race for Assembly District 47. Holstege has spent more than $2.3 million in the battleground district, compared to her Republican opponent Greg Wallis's $1.6 million. An independent expenditure committee sponsored by the LGBTQ Caucus Leadership Fund and supported by Equality California Political Action Committee has spent nearly $400,000 supporting Holstege. The Palm Springs City Councilmember made history in 2017 as part of the nation's first all-LGBTQ+ city council in Palm Springs and again in 2021 as the nation's first openly bi+ mayor.
LGBTQ+ Californians Representation in Congress:
Representative Mark Takano is currently the only LGBTQ+ Member of Congress from California, but with a record number of LGBTQ+ Congressional candidates on the November ballot in California, that could soon change. With continued momentum behind both Long Beach Mayor Robert Garcia and former prosecutor Will Rollins, California's LGBTQ+ Congressional delegation is on track to double or triple this year.
Long Beach Mayor Robert Garcia First Openly Gay Immigrant Elected to Congress
Mayor Garcia won the June primary California's new overwhelmingly Democratic 42nd Congressional District, advancing to the November election against Republican John Briscoe. Garcia is on track to make history in November as the first openly gay immigrant and just the second openly gay Latino elected to Congress. Equality California and LGBTQ Victory Fund were the first two organizations to endorse Mayor Garcia for the open Congressional seat, and Equality California Votes — an independent super PAC aligned with Equality California — ran an independent expenditure campaign in the primary in support of the Mayor's campaign. Garcia made history in 2014 when he was elected as Long Beach's first openly LGBTQ+ mayor, first Latino mayor and youngest mayor in the city's history.
Will Rollins challenges anti-LGBTQ+ Rep. Ken Calvert, 28 years after Calvert outed then-opponent Mark Takano
In what has been characterized as one of California's most competitive races for Congress this year, openly gay former federal prosecutor Will Rollins is running against anti-LGBTQ+ Republican Congressman Ken Calvert in California's new 41st Congressional District, which now includes Palm Springs. The new district has a near-even split between registered Republicans and Democrats, with no-party preference voters making up roughly 20% of its registered voters. As a freshman Congressman in 1994, Calvert outed his then-opponent — now Congressman Mark Takano — and attacked him for being gay with hot pink and lavender mailers questioning whether Mr. Takano would be "a congressman for Riverside … or San Francisco?" Calvert's long anti-LGBTQ voting record includes votes to amend the U.S. Constitution to ban marriage equality, against the repeal of Don't Ask Don't Tell, against federal hate crimes protections for LGBTQ+ people and against the Equality Act, which would give basic legal protections to LGBTQ+  people nationwide.
Los Angeles Maintains LGBTQ+ Representation in City Government:
Councilmember Mitch O'Farrell's reelection is key to maintaining LGBTQ+ representation in city government in Los Angeles, the nation's second largest city, as both City Controller Ron Galperin and Councilmember Mike Bonin leave their positions this year. Since O'Farrell's election to represent Council District 13 in 2022, he has passed laws to protect the LGBTQ community from hate crimes and discrimination, helped lead an outreach program to support homeless LGBTQ people and crafted the first gender inclusivity training for city employees.
Just two of the nation's top 10 cities, Philadelphia and San Jose, lack out LGBTQ+ representation on their city councils — and San Jose is well-positioned to gain LGBTQ+  representation in Omar Torres this year.
San Jose Restores LGBTQ+ Representation with First Openly Gay Person of Color Elected to City Council:
In San Jose, openly gay City Council candidate Omar Torres could make history as the first out LGBTQ+ person of color elected to the San Jose City Council, a top 10 major city. Omar has been an active community organizer and advocate since the age of 14. He has also served on two school boards as trustees for the San Jose Evergreen Community College District and the Franklin McKinley School District in San Jose. He is running for office to represent and serve under-resourced neighborhoods in District 3 and make San Jose the best place for all people.
Local Trans Candidates Make History in Alameda, Orange Counties:
In Oakland and Orange County, trans candidates Nick Resnick and Stephanie Wade for Oakland Unified School Board and Seal Beach City Council, respectively, would increase trans elected representation in California.
If elected, parent and educator Nick Resnick would be the first trans man ever elected to a school board in California. Wade, a U.S. Marine veteran and aide to Orange County Supervisor Katrina Foley, would be the first out trans person elected to any office in Orange County. There are currently just six trans people serving in elected office statewide in California.
Antonio Villaraigosa Leadership Award to San Diego's Mayor Gloria
The award is presented to a mayor who has exhibited an outstanding commitment to bringing diverse communities together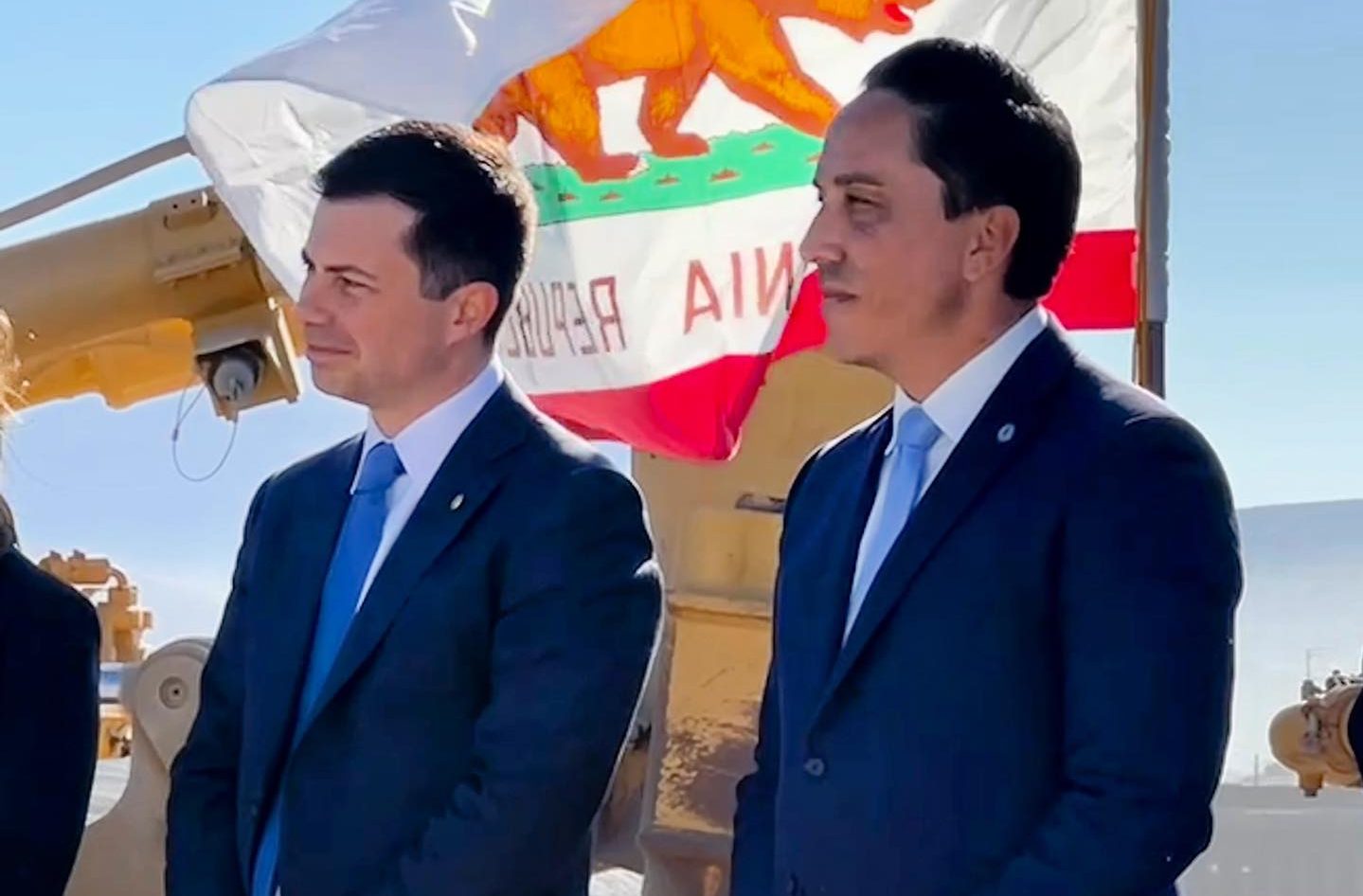 WASHINGTON — On January 18th Mayor Todd Gloria of San Diego will be presented with the Antonio Villaraigosa Leadership Award at the 37th Tribute to Mayors Signature Event. 
The Tribute to Mayors is an annual event put on by the Latino Leaders Network, which was founded by former Clinton administration Assistant to the President and Director of Intergovernmental Affairs at the White House, Mickey Ibarra, as a unique platform for prominent Latino leaders to share their personal stories of overcoming obstacles to achieve success. 
The Antonio Villaraigosa Leadership Award is presented to a mayor from a city with a significant Latino population who has exhibited an outstanding commitment to bringing diverse communities together.
Antonio Ramón Villaraigosa served as the 41st Mayor of Los Angeles from 2005 to 2013. Before becoming mayor, he was a member of the California State Assembly (1994–2000), where he served as the Democratic Majority Leader (1996–98), and the Speaker of the California State Assembly (1998–2000).
Gloria began his career at San Diego County's Health and Human Services Agency. He then went on to serve as District Director for United States Congresswoman Susan A. Davis. In 2008, Gloria was elected to the San Diego City Council. In 2016, he ran and was elected to the California State Assembly to represent the 78th Assembly District.
While serving in the Assembly Gloria went on to become the Assistant Majority Whip and eventually Majority Whip. Then in 2020 he was elected Mayor of San Diego, making history across a spectrum of significant firsts as in addition to being the first openly gay person to lead the city, Gloria, "the son of a hotel maid and a gardener"  became the first person of color to occupy the Mayor's chair. He is a third-generation San Diegan of Filipino, Native American, Puerto Rican, and Dutch descent.
In a coronavirus pandemic affected zoom-style virtual inauguration ceremony, presided over by the President pro Tempore of the California State Senate Toni Gayle Atkins, Gloria was sworn in as the 37th mayor of the City of San Diego on Thursday, December 10, 2020 before the San Diego City Council.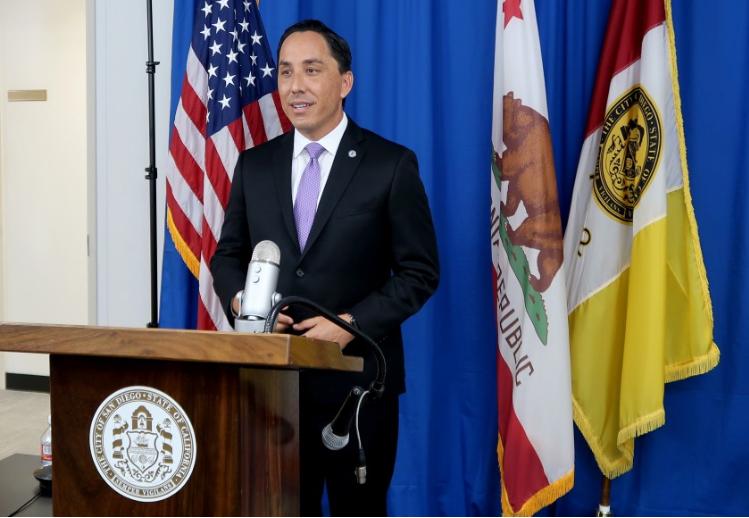 "Getting an award in Mayor Villaraigosa's name is really meaningful to me," Gloria told the Blade. "I was the nerdy kid who would watch C-SPAN and read the newspaper when I was young. I was very aware of Mayor Villaraigosa and his service leading his city that is just a few hundred miles north from where I grew up here in San Diego. There is a saying that if you haven't seen it you can't be it. The fact that I had this charismatic and energetic leader of a city not too far away meant that I could identify with him. He and others like him created that opportunity for me to see what I was interested in trying to become in terms of a public servant, and so it feels in someway poetic to receive this award."
Receiving an award that celebrates diversity and inclusion is particularly poignant for the Mayor, as he feels that while San Diego has an incredibly diverse population, inclusion in its political sphere is only just starting to turn a corner for the better. 
"I hold a sanction to being the first person of color elected mayor of my city," said Gloria. "I was elected in 2020 I think that's somewhat remarkable when you consider that San Diego is a very diverse city we are a border city we literally lie on the US Mexican border. We are on the pacific rim, and yet no one has broken this barrier until I was given the opportunity to do so just two years ago."
Much as he was inspired by LA's Mayor Villaraigosa in his youth, Gloria hopes that that he can serve as an inspiration to the next generation of diverse leaders. 
"People like myself who are given this opportunity have to stay strong. you have to remember you are not there on your own behalf. You are there on behalf of a whole community. Some may look up to me the way I looked up to Mayor Villaraigosa if I am able to show people what a person of color can do leading the 8th largest city in the country. It is a challenge, but it is also an opportunity. My friend and mentor, Vice President Harris, always says that you may be the first to do some thing, but you should not be the last. That is my goal."
"I love San Diego," said Gloria. "I was born and raised here. I am a third generation San Diegan. I love this town, and I was taught that it was my responsibility to leave it better than I found it, and so I've chosen to spend my entire career serving this community in the county of San Diego, as congressional aide as a council member, as a state legislator, and, now, as a mayor."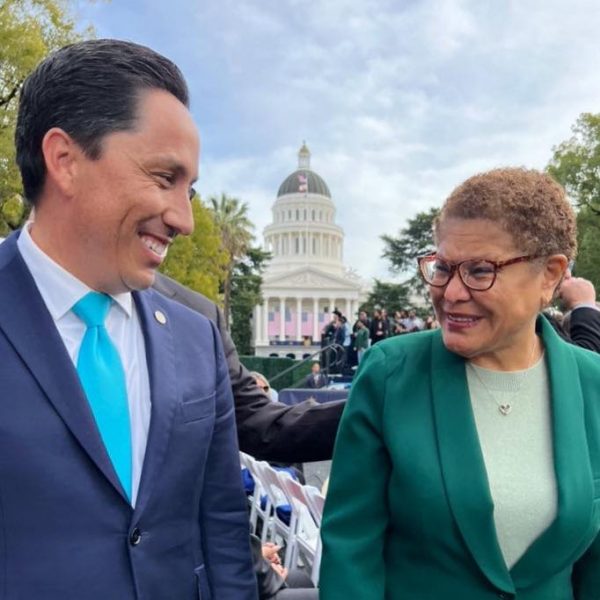 The lesson of leaving something behind better than you found it comes from the teachings of Gloria's parents he tells the Blade.
"My parents were blue-collar folks," recalled the Mayor. "When I was growing up, my mom was a hotel maid and my dad was a landscaper. These two hard-working, modest people didn't have generational wealth or the financial ease to help us. They just had good humble values that they tried to instill in me and my brother."
Gloria recounted a story from his childhood where his parents' moral compass inadvertently lead him to his political career.
"Growing up, we often didn't have a car. We had to borrow other people's cars. Obviously, we didn't have enough money, and I can remember vividly having to wash those cars and fill them with gas and having to get the buckets and sponges and soap and water. That all has expense attached to it, and so I said, 'If we are borrowing cars because we don't have money, then why are we spending money on washing them and filling the tanks up with gas?' The answer that my parents gave us was, 'This is what we have to do. We are borrowing these cars and we can't return them dirty or with an empty tank.' This left an impression on me. I don't think my parents intended it this way, but it really was this admonition to get into public service.'
"Some people have to wake up every day and punch a time clock. I just have to wake up and make the city a better place. I think that's a wonderful mission and I feel grateful for this opportunity. That is why I do this work."