Padilla, local leaders celebrate passage of Respect for Marriage Act
"There's no better place than San Francisco to celebrate passage of the Respect for Marriage Act & affirm lives of millions of LGBTQ people"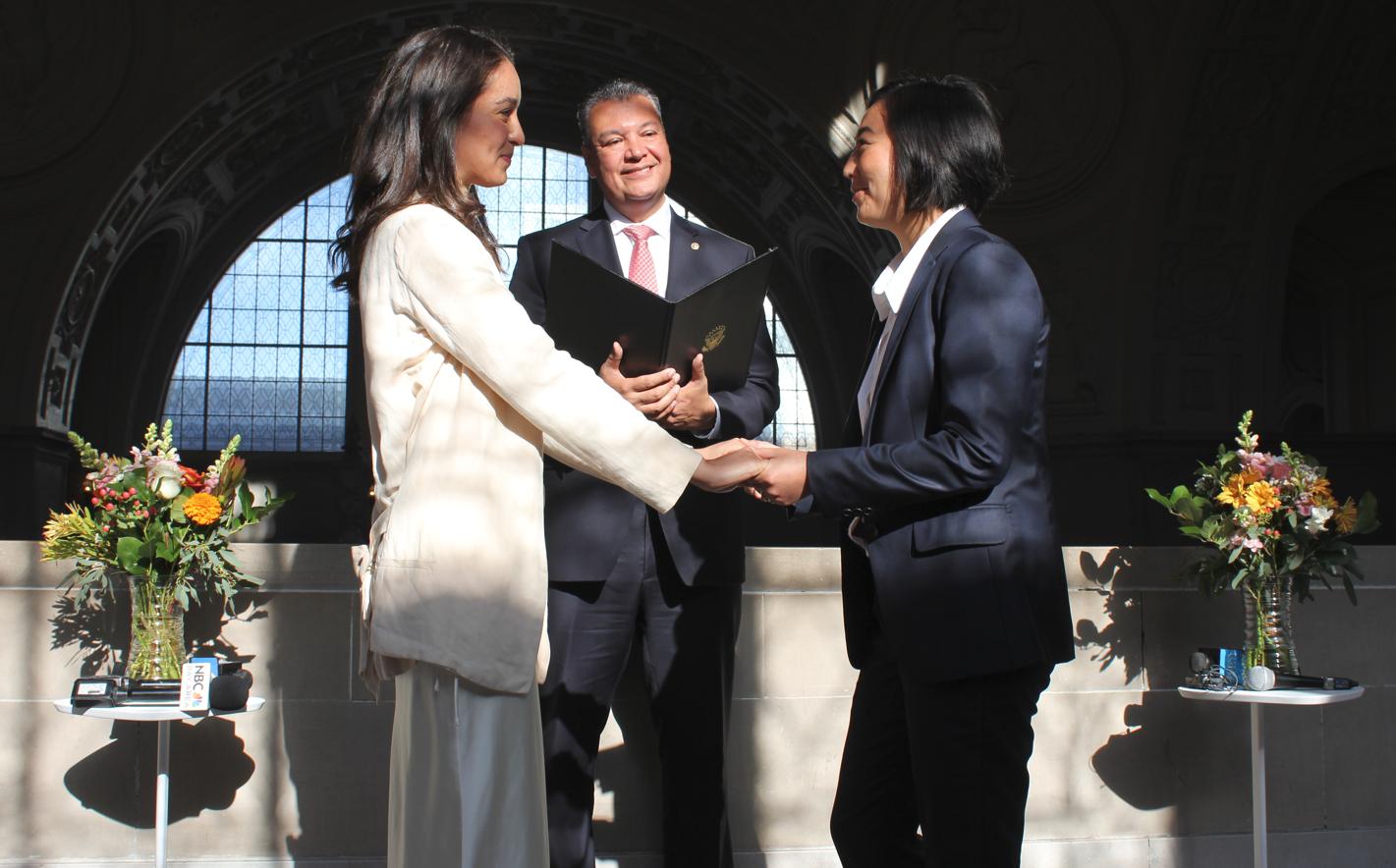 SAN FRANCISCO —  U.S. Senator Alex Padilla (D-Calif.) on Friday hosted a press conference with San Francisco Mayor London Breed, State Senator Scott Wiener, Equality California Executive Director Tony Hoang, and local leaders following the Senate passage of the Respect for Marriage Act.
Senator Padilla also officiated a vows renewal ceremony of Cyn Wang and Tessa Chavez, a local lesbian couple, at San Francisco City Hall to mark the historic occasion.
The Respect for Marriage Act requires the federal government to recognize a marriage between two individuals if the marriage was valid in the state where it was performed and guarantee that valid marriages between two individuals are given full faith and credit, regardless of the couple's sex, race, ethnicity, or national origin. The legislation passed the Senate by a vote of 61-36.
"There is no better place than San Francisco to celebrate the passage of the Respect for Marriage Act and unequivocally affirm the lives of millions of LGBTQ people and interracial couples across our country," said Senator Padilla. "We celebrate the progress that we have made today, but recognize the work still left undone to fully protect the rights of LGBTQ Americans. I'll continue working to build on our efforts until we ensure that every American is treated equally under the law, free from discrimination."
"I was proud to introduce the Respect for Marriage Act over the summer, and I'm even more pleased that the bill passed the Senate this week with strong bipartisan support," said Senator Dianne Feinstein. "The Respect for Marriage Act will guarantee legal protections for millions of marriages in the United States. Simply put, Americans should be free to marry the person they love, regardless of sexual orientation or race, without fear of discrimination or fear that their marriages will be invalidated. This was a historic vote and one that every proponent of equality can be proud of."
"The Respect for Marriage Act is an important step forward in the continued fight for LGBTQ and racial equality in America," said State Senator Scott Wiener. "Today, we celebrate this victory for our civil rights, and tomorrow we recommit to fight even harder against the right-wing Supreme Court's efforts to legalize discrimination in this country."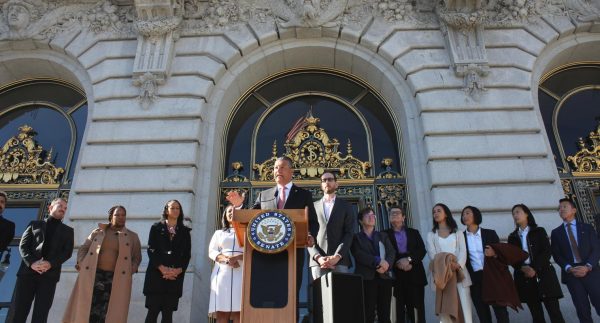 "San Francisco's history is inseparable from the history of the LGBTQ community and the movement for marriage equality locally, at the state level, and nationally," said Mayor Breed. "As we celebrate the passage of the Respect for Marriage Act, we honor those who have endured discrimination and hate, and the many who lost their lives in the quest for equality. We recommit ourselves to protect the fundamental rights of all people regardless of who they are or whom they love. Thank you to Congressional leaders, especially Senators Dianne Feinstein and Alex Padilla, and Speaker Pelosi for their leadership to pass this historical legislation."
"Equality California applauds this historic vote and the critical leadership of Senators Baldwin, Feinstein and Padilla, in getting this bill across the finish line," said Equality California Executive Director Tony Hoang. "While this is an important step in affirming the dignity of the LGBTQ+ community, it will not end all discrimination against LGBTQ+ people or erase the hateful rhetoric of anti-LGBTQ+ politicians and extremists. Equality California will continue to fight for full, lived equality for all LGBTQ+ people until the work is done."
"The Respect for Marriage Act removes an ugly, discriminatory stain on our federal law books – the 1996 so-called "Defense of Marriage Act" – and replaces DOMA with a rule requiring government at all levels to treat all married couples equally nationwide," said Jenny Pizer, Chief Legal Officer, Lambda Legal. "We hope we never need it.  But if the U.S. Supreme Court were, outrageously, to erase the constitutional protection for the freedom to marry, this law will substantially reduce the harms. Yet, even if the Respect for Marriage Act were to become necessary, it would not be sufficient. We still urgently need the Equality Act to become law, to protect LGBTQ people from the widespread discrimination that persists in the commercial marketplace and in public services with harsh, unacceptable consequences."
"It is a historic moment for the advancement and preservation of basic civil rights for all Americans, but by no means is our work done," said Kris Perry, Prop 8 Plaintiff & Nonprofit Director. "Our family and thousands of families like ours can breathe easier tonight knowing our fundamental rights are protected."
"After the Supreme Court overturned a woman's right to choice, we feared same-sex marriages were next," said Cyn Wang and Tessa Chavez. "The Respect for Marriage Act gives our family clarity and a sense of relief that our marriage, and those of all married couples regardless of sexual orientation or race, will be protected in this country."
The Respect for Marriage Act now goes to the House of Representatives for passage and then to the President's desk to be signed into law.
Senator Padilla is committed to pursuing equality for the LGBTQ community, including in employment, housing, and credit lending.
Earlier this year, Padilla introduced the LGBTQ Business Equal Credit Enforcement and Investment Act, legislation that would protect the 1.4 million LGBTQ-owned businesses in the nation from lending discrimination to ensure equal access to economic opportunities. Padilla also joined Senate Democrats in introducing a resolution recognizing June as LGBTQ Pride Month to highlight the work of the LGBTQ community in fighting to achieve full equality, including for marriage.
Wiener responds to bomb threat
"The email listed my home address, threatened to shoot up my Capitol office saying we will fucking kill you & called me a pedophile & groomer"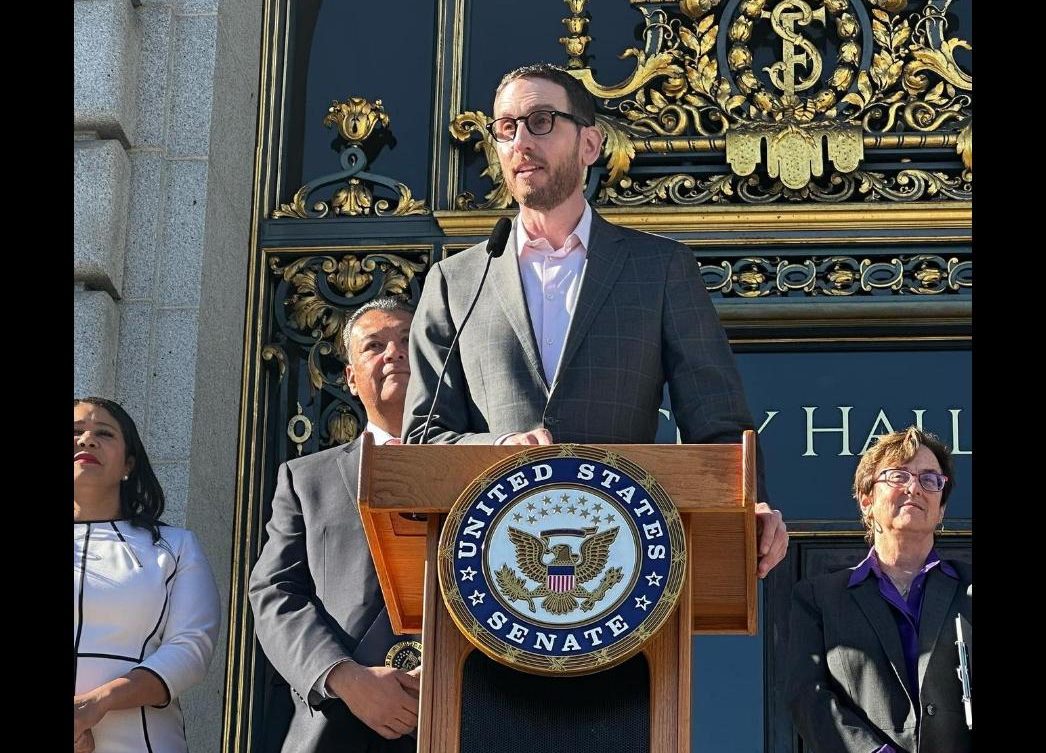 SAN FRANCISCO – California State Senator Scott Wiener (D), an openly gay lawmaker who represents San Francisco, in an emailed statement to the Blade responded to the bomb threat which had been emailed to the San Francisco Standard, a local news outlet, early Tuesday morning.
"Early this morning, I was informed by the San Francisco Standard and the police that someone had issued a bomb threat against me, listing my specific home address and also threatening to shoot up my Capitol office. The email said 'we will fucking kill you' and called me a pedophile and groomer.
"This latest wave of death threats against me relates to my work to end discrimination against LGBTQ people in the criminal justice system and my work to ensure the safety of transgender children and their families. Rep. Marjorie Taylor Greene and MAGA activist Charlie Kirk recently tweeted homophobic lies about me, falsely accusing me of supporting pedophiles and child 'mutilation.'
"The extreme homophobic and transphobic rhetoric that has escalated on social media and right wing media outlets has real world impacts. It leads to harassment, stalking, threats, and violence against our community. People are dying as a result. Responsible political leaders on the right must call it out and stop tolerating it.
"I will always fight for the LGBTQ community — and for the community as a whole — and will never let these threats stop that work."
A source with the SFPD confirmed the incident.
According to the Standard's reporting on the incident:
The email was sent by a person using the name Zamina Tataro, the email said that they placed bombs at Wiener's San Francisco home and threatened to shoot up his Sacramento office "in 20 minutes, I am willing to die."
The subject line read "Scott Wiener will die today," and the author called him a pedophile and accused him of grooming children.
A week ago on the heels of a Twitter attack by Georgia far-right extremist MAGA Republican U.S. Rep. Marjorie Taylor Greene, (R-GA), far-right extremist radio chat show host Charles J. Kirk, while loosely channeling an InfoWars host Alex Jones style-attack, went after Wiener implying that the veteran lawmaker endorses and supports child molestation.
Kirk, 29, is a co-founder of Turning Point USA, a conservative right-wing political group aimed at influencing college and university students and young people. Ironically, Kirk himself dropped out of Harper College, a junior community college near Chicago, without having completed any degree or certificate.
Kirk hosts a daily three-hour radio talk show, called The Charlie Kirk Show, on Salem Media which is known for owning conservative websites Townhall.com, RedState, Hot Air, and PJ Media, as well as Twitter aggregator Twitchy, calling itself a " for-profit Christian broadcast corporation."
He is also an avid supporter of impeached former president Donald Trump, consistently refers to himself as a MAGA Republican and has asserted that the concept of white privilege is a myth and a "racist lie." He also has spread false information and conspiracy theories about COVID-19 on social media platforms, such as Twitter, in 2020.
Recently Kirk has been attacking the LGBTQ+ community on the subjects of trans youth and also following the lead of far-right Republican U.S. Rep. Marjorie Taylor Greene, (R-GA) in attacking Senator Wiener:
Kirk's attack on the senator commenced with: "Thousands of pedophiles in California are going free after just a few months in jail, thanks to the state's radically reduced penalties for child molestation. One reason so many of these predators are going free so early is California lawmaker Scott Wiener."
Wiener responded on Twitter saying: "Not even 24 hours after MAGA grifter Charlie Kirk tweeted homophobic lies about me, I received this threat repeating one of his lies. But that was the point: Riling people up against me & other LGBTQ people. Words have consequences & Twitter is becoming a cesspool for this crap"
Not even 24 hours after MAGA grifter Charlie Kirk tweeted homophobic lies about me, I received this threat repeating one of his lies.

But that was the point: Riling people up against me & other LGBTQ people.

Words have consequences & Twitter is becoming a cesspool for this crap pic.twitter.com/gTn4tHkfg0

— Senator Scott Wiener (@Scott_Wiener) November 30, 2022
Equality California, the nation's largest statewide LGBTQ+ civil rights organization, released the following statement from Executive Director Tony Hoang upon learning of yet another threat against Wiener:
"The bomb threat against Senator Wiener is another clear indication that the hateful rhetoric and lies from far-right, anti-LGBTQ+ politicians and pundits have dangerous consequences. They aren't playing political games. This is not an issue with two sides. They're inciting violence against Senator Wiener and the LGBTQ+ community, and their actions and words should be treated as such.
"Silence is not an option. Responsible leaders, regardless of political affiliation or ideology, must reject and condemn these hateful lies about Senator Wiener and LGBTQ+ people. To do any less is to be complicit in the violence they incite."
Three months ago a Contra Costa County Superior Court jury convicted a 51-year-old San Ramon, Calif. man for threatening the life of Wiener and on state weapons charges.
Erik Triana was convicted guilty of threatening the life of Wiener, two counts of possessing assault weapons (an AR-15 rifle and a privately made 9mm pistol), two counts of manufacturing or assembling unregistered firearms (commonly known as ghost guns), and two counts of having a concealed firearm in a vehicle, according to the Contra Costa County District Attorney's Office.
Both the San Francisco Police Department and California Highway Patrol investigated the threat, the SFPD's public information officer Officer Kathryn Winters told the Blade.
Senator Wiener released a statement after the conviction:
"I'm deeply grateful to the Contra Costa County District Attorney's Office, California Highway Patrol, and the court system for taking this death threat — and my personal safety — seriously, and for seeking accountability."
"Death threats against public officials undermine democracy. A public official should make decisions based on what benefits the community, not based on whether a decision will get the official killed. Modern politics can be polarized and toxic, but we must never normalize or tolerate death threats," the senator added.
Local Contra County journalist Tony Hicks, writing for Bay City News, reported:
Triana was arrested after he sent Wiener the threat through the senator's "contact me" portal on his website that read: "Vax my kids without my permission and expect a visit from me and my rifle."
According to the district attorney's office, the San Ramon father of three signed his message "Amendment, Second" and listed his address as the Moscone Center in San Francisco. Triana was charged in April.
When Wiener testified on Sept. 6 he noted the threat was unlike others his office receives because of the reference to the late San Francisco Mayor George Moscone (who, along with Supervisor Harvey Milk, was shot and killed at San Francisco City Hall in 1978), the specific threat to use a gun, and that Triana lived in the Bay Area.
The threat was traced back to a work computer Triana used at his job in Pleasanton. When investigators executed the search warrant they found an unregistered AR-15 assault weapon with nine loaded magazines and an unserialized privately made 9-mm pistol referred to as ghost guns.
Police also seized another unserialized pistol in a backpack, along with two loaded 9mm magazines and two loaded AR-15 style magazines.