Sports Illustrated Muhammad Ali Legacy awardee: Allyson Felix 
Felix is a Los Angeles native who, after 17 years and five Olympic Games in a row, only hung up her spikes less than a year ago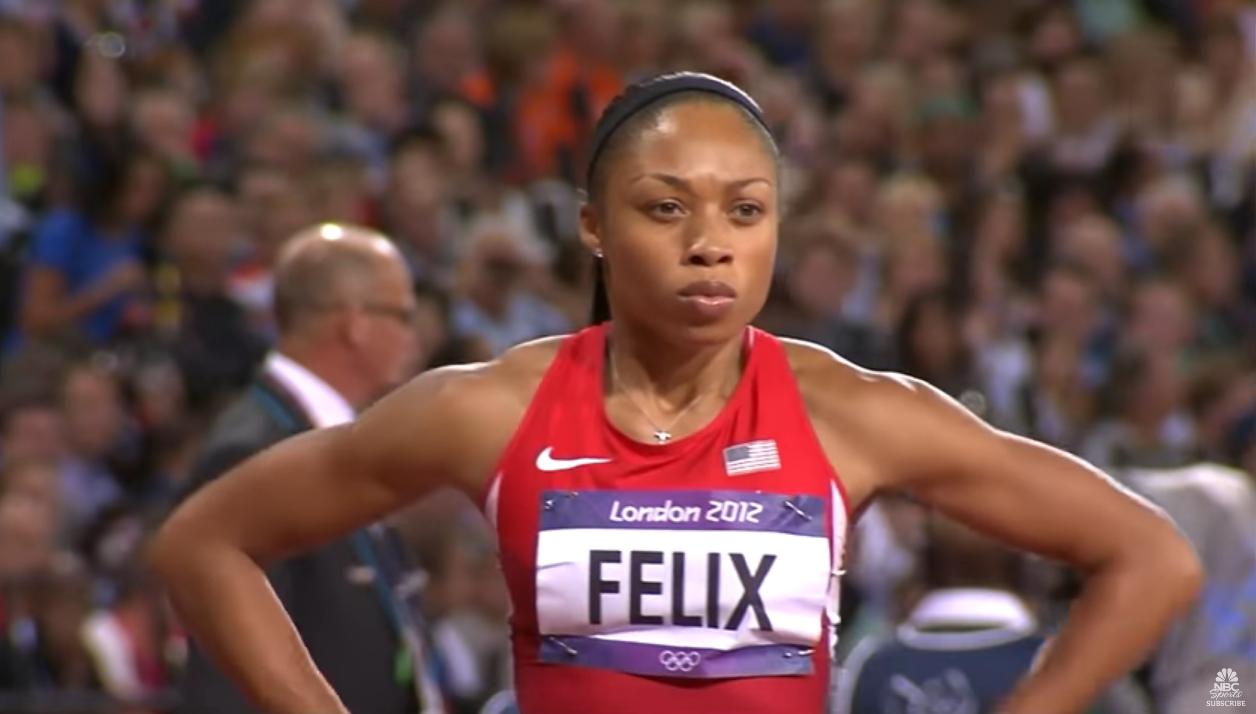 SAN FRANCISCO – Track superstar Allyson Felix has already won more world titles than Usain Bolt, more Olympic medals than Carl Lewis, and is the most successful woman in the world to ever compete in track and field at the Olympic Games. Earlier this year she was named one of Time magazine's Women of the Year.
On Thursday in San Francisco, Sports Illustrated will present Felix with one more honor, one named after the legendary boxer and activist who rightfully called himself "the greatest of all time:" The Muhammad Ali Legacy Award.
Felix is a Los Angeles native who, after 17 years and five Olympic Games in a row, only hung up her spikes less than a year ago. She is being feted at the Sportsperson of the Year Awards at The Regency Ballroom, not just for her accomplishments in her sport, but also for her continuing battle for what she calls "a more equal world."
"I'm a person who is shy by nature and I don't like to rock the boat," Allyson Felix told Sports Illustrated. "So it was really, really difficult to be able to find that place to come forward and to share what had been going on."
What was going on was discrimination based on pregnancy. Felix fought Nike for an endorsement contract that would ensure she wouldn't be penalized for having a baby. Negotiating after her contract ended in December 2017, while pregnant, she asked for protection of her salary. Nike said no.
In 2019, after a complicated pregnancy and a premature delivery, Nike offered her a deal — with a 70% pay cut — but refused to tie the contract to maternity. So, Felix trained to return to racing form without a contract in hand, and learned she was not alone. Other Olympians started coming forward with similar stories about Nike.
"I felt a strong pull that I needed to be involved as an athlete who was going through a really difficult time, in real time," Felix told SI. That's when she decided to go public with her own bombshell op-ed.
Felix's story went viral, launching worldwide media coverage an even a congressional investigation. It took months, but Nike finally gave into the pressure and announced a maternity policy guaranteeing 18 months of pay for sponsored athletes who have children. Nike's rivals offering sponsorships followed suit.
She had everything to lose, but Felix didn't stop — neither her activism nor her drive to win. She got back into competition just eight months after the birth of her daughter, Camryn. She left Nike in her dust and became the first athlete to sign with Athleta, the women-run sports apparel company owned by Gap, Inc. And with her brother, she became an entrepreneur who created her own, Made in the U.S.A. athletic footwear company, Saysh. Her other sponsors include Clorox and Nissan.
As for her activism, Maggie Mertens wrote in SI: "Felix hasn't stopped using her voice, and her power, for other mother athletes — and mothers everywhere — to have better work protections, paid leave, improved health outcomes and access to affordable childcare. This tireless work and fearless advocacy are why she is this year's Sports Illustrated Muhammad Ali Legacy Award winner."
Felix is married to her husband, Kenneth Ferguson and is a straight cisgender ally, who this past March declared she is "all for inclusion."
But her name and her records often appear in articles making the case against transgender athletes. Also in March, Louisa Thomas wrote in the New Yorker: "In many sports involving timed races, men are roughly 10 to 12% faster than women. The Olympic track champion Allyson Felix's lifetime best in the 400 meters is 49.26; in one year, 2017, that time was bettered by men and boys more than 15,000 times."
Thomas went on to note that "Felix's speed is not less remarkable because some number of teen-age boys are faster than she is." Perhaps she also should have noted that comparing cisgender boys and men to one elite cisgender woman isn't really helpful in trying to understand whether trans women athletes should be included in competition with cis women. And that is something Felix herself talked about, just ten days earlier, at PACnet '22 in Huntington Beach, Calif.
Responding to a question from someone in the audience, Felix called trans inclusion a complex issue outside her expertise, but then she added this:
"I think there is a place for everybody and I want everybody to be involved, but I do think it is very complex and it's a lot on every level — high school level, collegiate, professional," she said. "I'm definitely not the one to make any decisions, but I do think we need to be thoughtful with the way that we do things and understand that we're dealing with people, we're dealing with young people, and we need to get it right."
Felix is part of the Women's Sports Foundation, an inclusive nonprofit whose slogan is "All girls. All women, All sports." The foundation and Athleta worked with Felix last year to create a $200,000 grant to help support professional mom-athletes cover child care costs.
Felix is also fighting for wage equality and to end the gender pay gap, she told CBS News earlier this year: ""We're talking about trying to push for true equality," she said, following the $24 million settlement achieved by the U.S. Women's national soccer team. "And so I think it's kind of taking these baby steps, celebrating the wins where we get them, but not losing sight of the ultimate goal, which is to change that completely."
In a recent Ted Talk, Felix said, "You don't have to be an Olympian to create change for yourself and others. Each of us can bet on ourselves."
NY Rangers forgoes Pride jerseys & stick tape for team Pride night
"NYC Pride was not made aware in advance of our participation in last night's ceremonial puck drop that Pride jerseys would not be worn"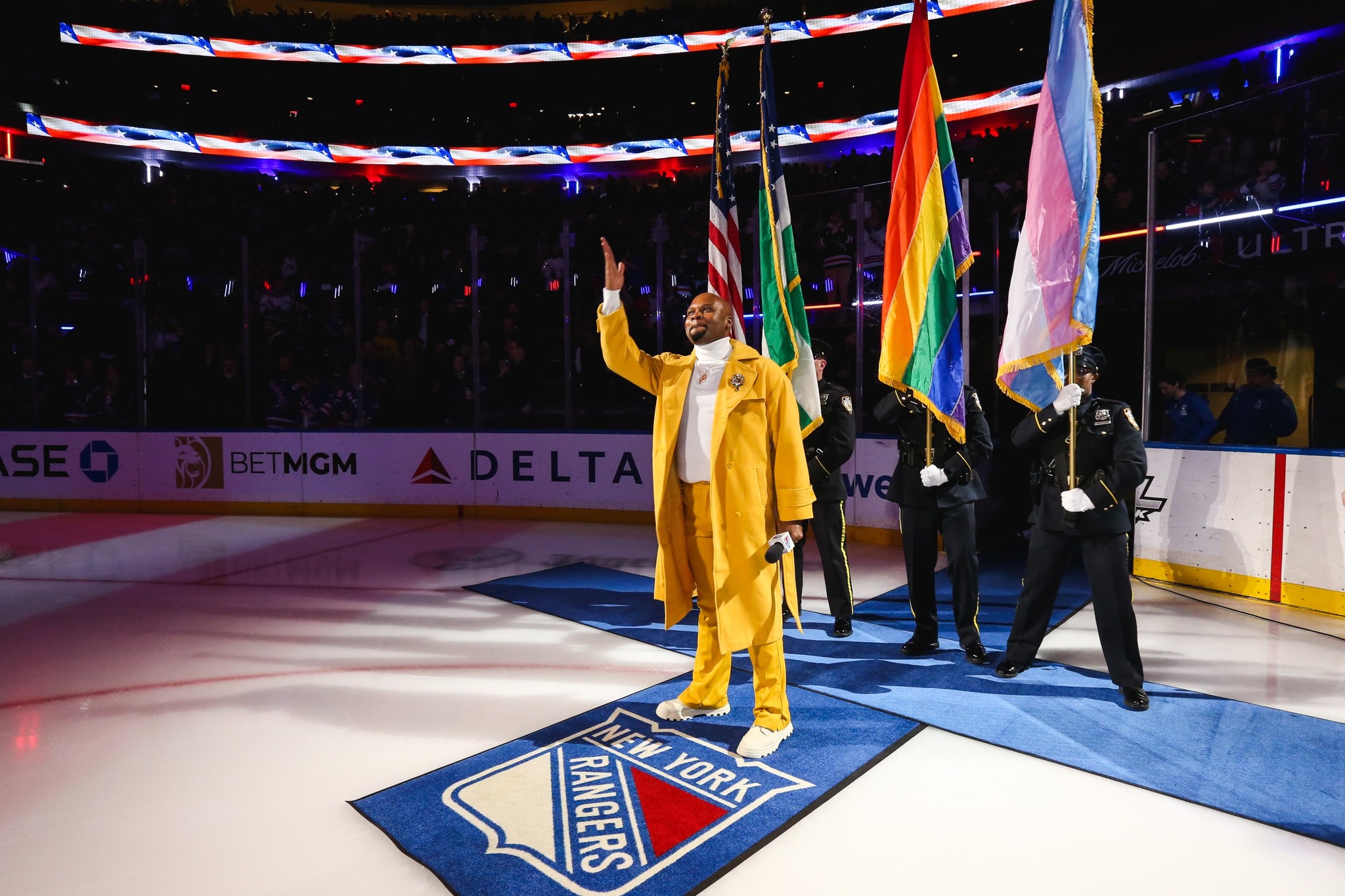 NEW YORK CITY – New York LGBTQ+ Rangers fans were disappointed after the National Hockey League team forwent wearing the team's special warm-up jerseys and using Pride stick tape during the team's 7th annual Pride Night Friday.
The Rangers had promoted Friday night's Madison Square Garden home game against Vegas Golden Knights, saying players "will be showing their support by donning pride-themed warm-up jerseys and tape in solidarity with those who continue to advocate for inclusivity."  But ultimately the team wore their "Liberty Head" jerseys in warmups instead.
The Rangers scrapped plans to wear rainbow-themed warmup jerseys for Friday's "Pride Night" at Madison Square Garden, prompting confusion and disappointment from the LGBTQ community. https://t.co/8vQEkz838f

— 97.1 The Ticket: (@971theticketxyt) January 29, 2023
After the game, a 4-1 win over the Vegas Golden Knights, the Rangers released a statement: "Our organization respects the LGBTQ+ community and we are proud to bring attention to important local community organizations as part of another great Pride Night. In keeping with our organization's core values, we support everyone's individual right to respectfully express their beliefs."
In an emailed statement to the Blade Sunday Dan Dimant, Media Director for NYC Pride | Heritage of Pride, Inc. said:
"In recent years, numerous National Hockey League (NHL) franchises including the New York Rangers have introduced a series of "Pride Nights" to engage the LGBTQ+ community. NYC Pride has been honored to take part in these celebrations, including as recently as last night at Madison Square Garden.
NYC Pride was not made aware in advance of our participation in last night's ceremonial puck drop that Pride jerseys and rainbow tape would not be worn as advertised. We understand and appreciate that this has been a major disappointment to the LGBTQ+ community in New York and beyond. We are communicating these concerns with NY Rangers and NHL leadership as we continue to discuss the ways these organizations can work toward inclusion.
NYC Pride has a duty to both support our partners and hold them accountable. We are committed to continuing our relationships with the NY Rangers and the NHL and maintaining substantive dialogue with them about meaningful allyship with the LGBTQ+ community."
ESPN reported that the team's annual Pride Night was celebrated throughout the game in other ways. Fans were given a pride-themed fanny pack as a giveaway. The exterior and interior lights at Madison Square Garden were illuminated in rainbow colors. The Rangers also made a charitable donation to the Ali Forney Center on Pride Night, the largest agency dedicated to LGBTQ+ homeless youths in the country.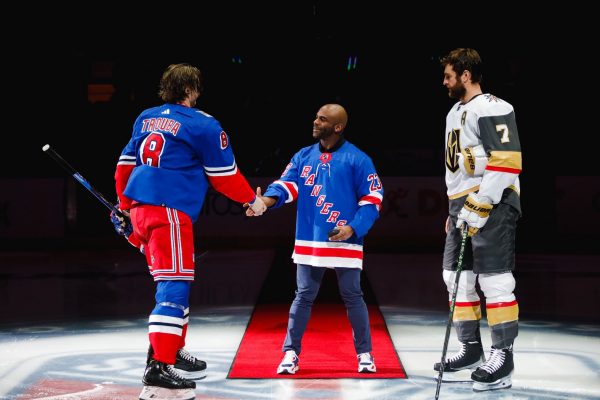 The Rangers' Pride Night was held 10 days after Ivan Provorov, the alternate captain for the National Hockey League's Philadelphia Flyers, opted out of participating in the team's Pride Night charity event before the game Tuesday, claiming a religious exemption based on his Russian Orthodox faith.
Provorov, 26, was the only member of the Flyers to not take part in the pre-game exercise on the ice. A video tweeted by the team's official account shows the rest of the players wore special Pride Night-themed black jerseys with the traditional Flyers logo on the front and rainbow-colored names and numbers on the back; Many of the players practiced using hockey sticks wrapped in rainbow-colored tape known as Pride tape. Both the sticks and the jerseys were auctioned off after the game with the Anaheim Ducks, to raise money for local LGBTQ+ charities.
The defenseman, who was born in Russia, told reporters after their victory, "I respect everybody and respect everybody's choices," adding that he declined to take part in the warmup "to stay true to myself and my religion." 
After Provorov opted out of participating in the Flyer's Pride Night charity event the NHL put out a statement that said players can decide which team and league initiatives to support.
"Hockey is for Everyone is the umbrella initiative under which the League encourages Clubs to celebrate the diversity that exists in their respective markets, and to work to achieve more welcoming and inclusive environments for all fans," the league said. "Clubs decide whom to celebrate, when and how — with League counsel and support. Players are free to decide which initiatives to support, and we continue to encourage their voices and perspectives on social and cultural issues."
New York Rangers: Sights and Sounds | Jan. 24 2022 Pride Night: