Grant Wahl: Death was due to burst blood vessel, not foul play
The 49-year old journalist made headlines when Qatari security at a stadium detained him for wearing a T-shirt emblazoned with rainbows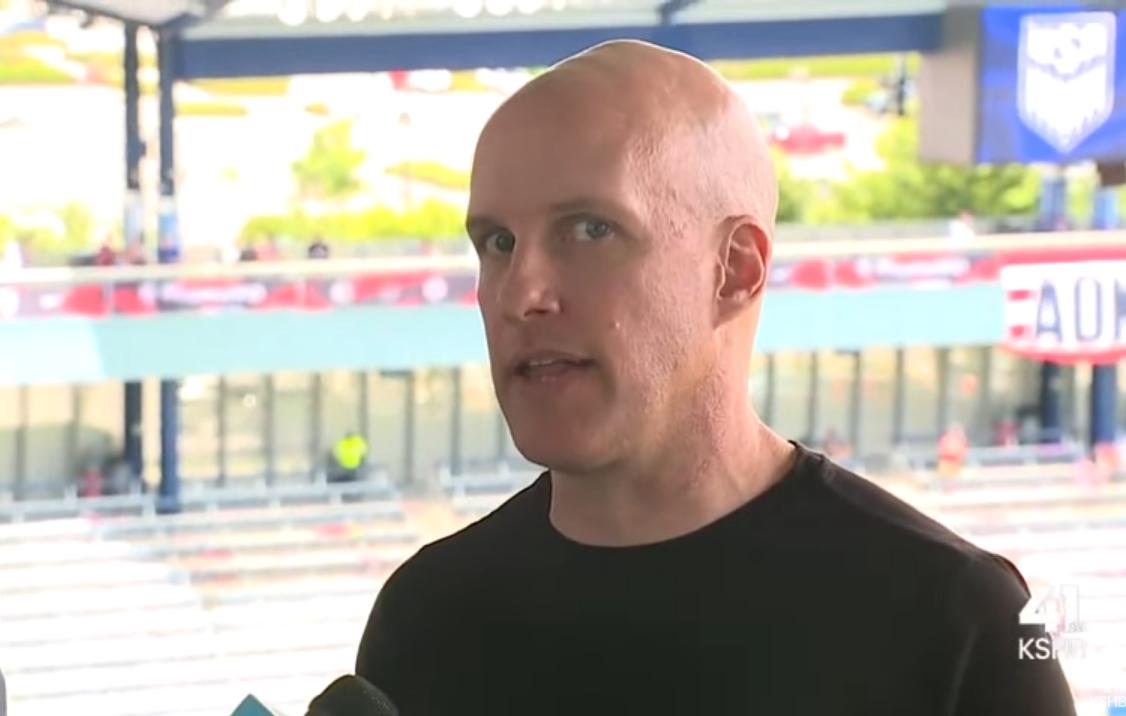 NEW YORK – The family of reporter, blogger and author Grant Wahl announced Wednesday that his death while covering the World Cup in Qatar was the result of a rupture in a blood vessel connected to his heart, according to an autopsy performed in New York.
The 49-year old journalist, who made headlines when Qatari security at a sports stadium detained him for wearing a T-shirt emblazoned with rainbows surrounding a soccer ball in support of his gay brother and the LGBTQ+ community, died Dec. 9. 
As the Los Angeles Blade reported, Eric Wahl raised suspicions in a since-deleted Instagram video that his brother's death was not natural, and revealed Grant Wahl had received death threats.
But according to The New York Times, the sportswriter's death was the result of a weakness in an artery wall called an aneurysm. According to The Times, "Wahl experienced a catastrophic rupture in the ascending aorta, which carries oxygenated blood from the heart."
There's been rampant speculation since Wahl's death was reported, especially on social media, with claims it was related to Covid vaccines or retaliation by the Qatari government, for either wearing the shirt or for an article Wahl wrote about the deaths of immigrant workers building the sports complex in Qatar.
The newspaper noted Wahl's widow, Dr. Celine Gounder, is a leading infectious disease physician and former adviser to President Biden's transition team on Covid-19. Speculation that his death was the result of vaccines was especially insulting, she said, because of her work.
"He probably died instantly and did not feel pain, Dr. Gounder told The Times. "I really do feel some relief in knowing what it was," she said.
NY Rangers forgoes Pride jerseys & stick tape for team Pride night
"NYC Pride was not made aware in advance of our participation in last night's ceremonial puck drop that Pride jerseys would not be worn"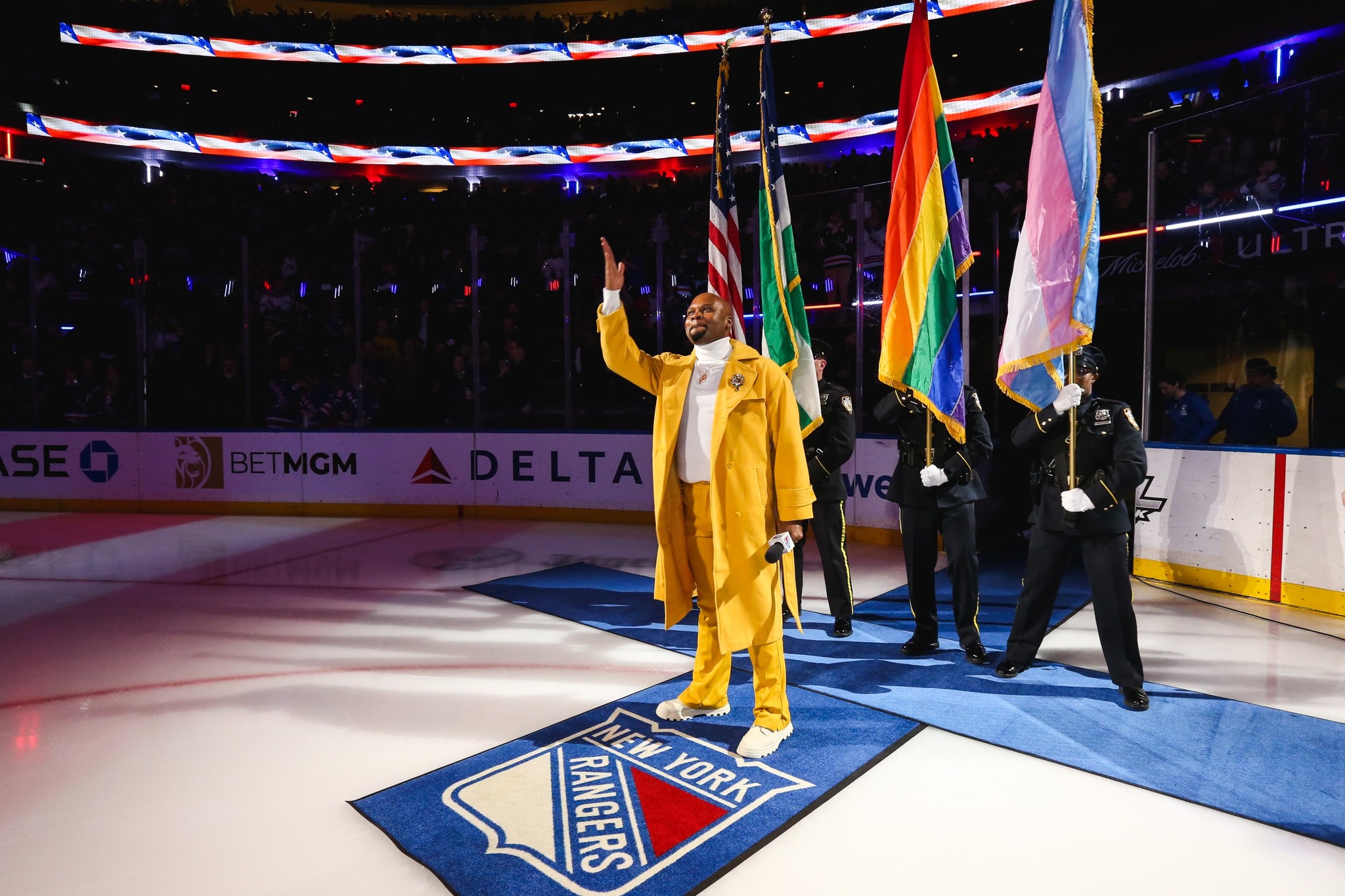 NEW YORK CITY – New York LGBTQ+ Rangers fans were disappointed after the National Hockey League team forwent wearing the team's special warm-up jerseys and using Pride stick tape during the team's 7th annual Pride Night Friday.
The Rangers had promoted Friday night's Madison Square Garden home game against Vegas Golden Knights, saying players "will be showing their support by donning pride-themed warm-up jerseys and tape in solidarity with those who continue to advocate for inclusivity."  But ultimately the team wore their "Liberty Head" jerseys in warmups instead.
The Rangers scrapped plans to wear rainbow-themed warmup jerseys for Friday's "Pride Night" at Madison Square Garden, prompting confusion and disappointment from the LGBTQ community. https://t.co/8vQEkz838f

— 97.1 The Ticket: (@971theticketxyt) January 29, 2023
After the game, a 4-1 win over the Vegas Golden Knights, the Rangers released a statement: "Our organization respects the LGBTQ+ community and we are proud to bring attention to important local community organizations as part of another great Pride Night. In keeping with our organization's core values, we support everyone's individual right to respectfully express their beliefs."
In an emailed statement to the Blade Sunday Dan Dimant, Media Director for NYC Pride | Heritage of Pride, Inc. said:
"In recent years, numerous National Hockey League (NHL) franchises including the New York Rangers have introduced a series of "Pride Nights" to engage the LGBTQ+ community. NYC Pride has been honored to take part in these celebrations, including as recently as last night at Madison Square Garden.
NYC Pride was not made aware in advance of our participation in last night's ceremonial puck drop that Pride jerseys and rainbow tape would not be worn as advertised. We understand and appreciate that this has been a major disappointment to the LGBTQ+ community in New York and beyond. We are communicating these concerns with NY Rangers and NHL leadership as we continue to discuss the ways these organizations can work toward inclusion.
NYC Pride has a duty to both support our partners and hold them accountable. We are committed to continuing our relationships with the NY Rangers and the NHL and maintaining substantive dialogue with them about meaningful allyship with the LGBTQ+ community."
ESPN reported that the team's annual Pride Night was celebrated throughout the game in other ways. Fans were given a pride-themed fanny pack as a giveaway. The exterior and interior lights at Madison Square Garden were illuminated in rainbow colors. The Rangers also made a charitable donation to the Ali Forney Center on Pride Night, the largest agency dedicated to LGBTQ+ homeless youths in the country.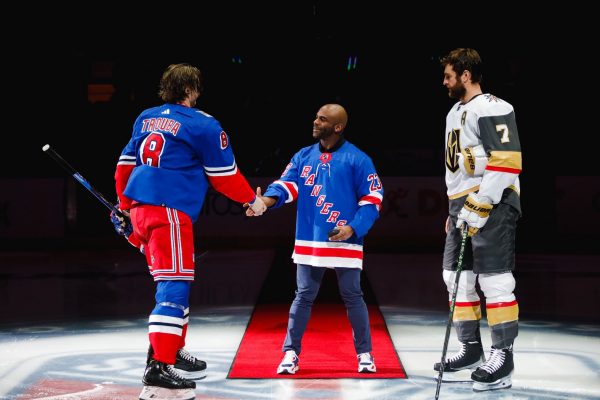 The Rangers' Pride Night was held 10 days after Ivan Provorov, the alternate captain for the National Hockey League's Philadelphia Flyers, opted out of participating in the team's Pride Night charity event before the game Tuesday, claiming a religious exemption based on his Russian Orthodox faith.
Provorov, 26, was the only member of the Flyers to not take part in the pre-game exercise on the ice. A video tweeted by the team's official account shows the rest of the players wore special Pride Night-themed black jerseys with the traditional Flyers logo on the front and rainbow-colored names and numbers on the back; Many of the players practiced using hockey sticks wrapped in rainbow-colored tape known as Pride tape. Both the sticks and the jerseys were auctioned off after the game with the Anaheim Ducks, to raise money for local LGBTQ+ charities.
The defenseman, who was born in Russia, told reporters after their victory, "I respect everybody and respect everybody's choices," adding that he declined to take part in the warmup "to stay true to myself and my religion." 
After Provorov opted out of participating in the Flyer's Pride Night charity event the NHL put out a statement that said players can decide which team and league initiatives to support.
"Hockey is for Everyone is the umbrella initiative under which the League encourages Clubs to celebrate the diversity that exists in their respective markets, and to work to achieve more welcoming and inclusive environments for all fans," the league said. "Clubs decide whom to celebrate, when and how — with League counsel and support. Players are free to decide which initiatives to support, and we continue to encourage their voices and perspectives on social and cultural issues."
New York Rangers: Sights and Sounds | Jan. 24 2022 Pride Night: