Man sent to prison for threats against California Rep. Eric Swalwell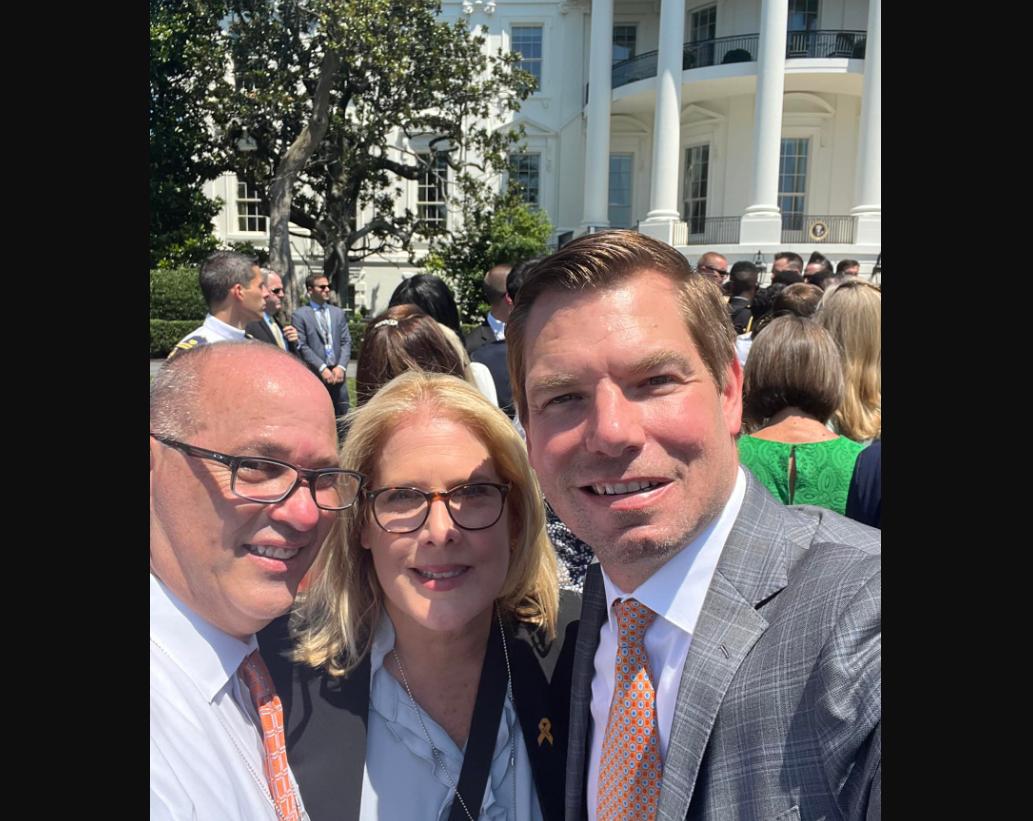 NEW YORK – A Pennsylvania man who had pled guilty to one count of making interstate communications with a threat to injure against U.S. Rep. Eric Swalwell (D-CA) last October was sentenced to 20 months in a federal prison on Monday.
Joshua Hall, 22, of Mechanicsburg, Pennsylvania, according to Damian Williams, the United States Attorney for the Southern District of New York, did on or about August 29, 2022, placed a series of telephone calls from in or around Yonkers, New York, to the Castro Valley, California office of U.S. Rep. Eric Swalwell.
During those telephone calls, Hall conveyed threats to kill the Congressman to at least three different members of the Congressman's staff ("Staff Member-1," "Staff Member-2," and "Staff Member-3"). 
In a tweet released by the Congressman on Tuesday, August 30, Swalwell describes the threat that was forwarded to him by his district office. In the accompanying tweeted photo of the incident report, the caller declares that he is a "gay" man who "doesn't take it up the ass but gives it" and dropped the homophobic epithet 'fags' along with peppering the call with F-bombs.
The caller also issued death threats claiming to be in possession of an AR-15 assault rifle and claiming he would travel to the district office to make good on his threats to kill the Congressman.
August 30, 2022
Hall had pled guilty before United States District Judge Gregory H. Woods on Friday, October 28, 2022. At the time the U.S. Attorney said: " "Joshua Hall made terrifying threats to the staff of a United States Congressman whom he disliked rather than attempting to effect change through any of the freedoms of expression that all Americans enjoy.  These threats of violence endanger our public officials and thwart common decency, which is why this Office will continue to prosecute crimes like those committed by Joshua Hall."
Law and Crime reported that Hall faced a statutory maximum of five years on the threat charge and up to 20 years on the wire fraud charge. The sentence from U.S. District Judge Gregory H. Woods, an Obama appointee, was less than the 27 months prosecutors had requested, based on the U.S. Sentencing Guidelines Range of 27 to 33 months.
Hall's lawyers had requested a sentence of six months followed by supervised release that included at least six months of inpatient treatment, despite having received such treatment in the past and fleeing from at least one such program, according to the government's sentencing memo.
Rep. Swalwell has been a leading voice for progressive causes in the House, taking stands on gun control, LGBTQ+ rights & equality and most recently on women's reproductive rights and access to abortion, all deeply offensive to many in far right circles, particularly those labeled 'MAGA Republicans' by President Joe Biden.
Swalwell is an influential Democratic member of three powerful congressional committees; House Committee on the Judiciary, House Permanent Select Committee on Intelligence and House Committee on Homeland Security.
In his victim impact statement, the Congressman said:
"Everyone in the chain of this threat was terrified. And everyone affected deserves the justice of the caller, HALL, receiving a sentence no less than the maximum," he then noted that Hall's threats came at a particularly politically volatile time:
"Hall threatened the life of an elected federal representative during an era that his fragile country was experiencing acts of political violence," the statement said. "Mr. Hall sought to use a terrorizing threat to intimidate an elected leader he disagreed with. Hall's threats to me and my colleagues were fuel thrown on an already raging fire in America and should be viewed in that context as the Court decides the appropriate sentence."
Swalwell said that Hall's threats forced his wife, their three young children and himself to change the way they live, and were felt deeply among his staffers.
"[W]hile I have the luxury of working in a somewhat secure building, my family and I do not live in a secure home," the statement said. "This threat changed the habits of my family. We are more careful about having our kids in our front yard. I have to use hard-earned campaign funds to pay for a security detail when I travel out of state. These threats change daily habits and make life less comfortable and more worrisome."
"But even worse, I was not the first person to receive Hall's threat," the statement continued. "An intern heard it first. And it doesn't take many hops in logic for the intern to conclude that she and her colleagues are also in danger. We work in a public building. The interns sit at the desk closest to the front door of our office. If an armed intruder brought harm to our office, it's likely the intern would suffer death first."
"Mr. Hall is not worthy of mercy for the terror he brought to me, my family, and my staff," the final sentence of the statement read. "Mr. Hall should receive the maximum sentence."
Amicus brief: No negative incidents from Trans people in bathrooms
The brief details the constitutionality of bathroom bans. Courts across the U.S. have determined trans people have right to access bathrooms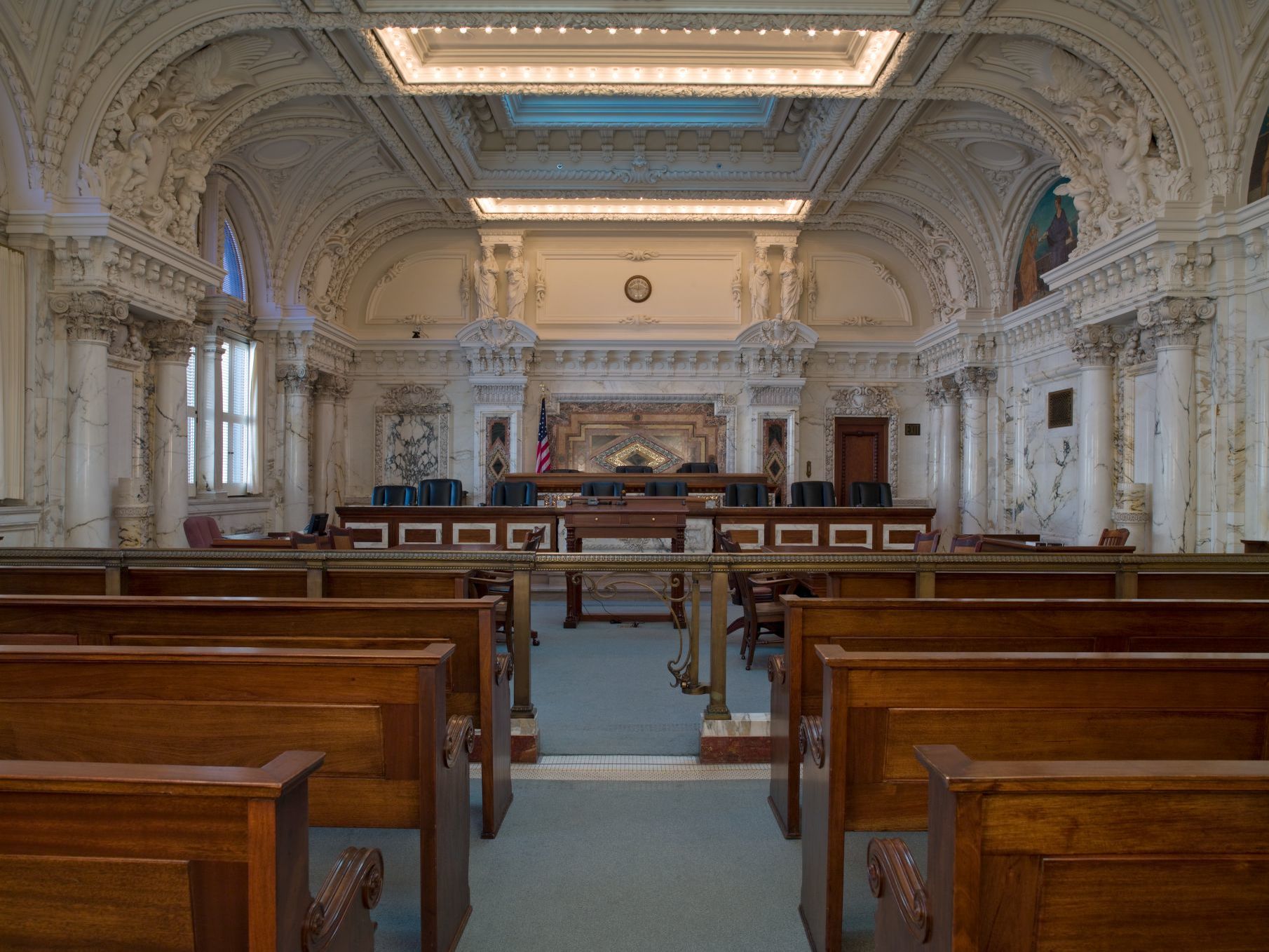 By Erin Reed | WASHINGTON – On Thursday, 21 state attorneys general filed an amicus brief with the 9th U.S. Circuit Court of Appeals, stating that transgender people must be allowed to use restrooms matching their gender identity.
This action comes after a district court judge in Idaho refused to block a ban on transgender bathroom usage in the state; he was promptly overruled by the 9th Circuit, which did block the ban.
The letter represents the latest development in a fight that has worked its way across the country, focusing on equal rights in bathroom accommodations for transgender people and barreling towards the Supreme Court.
The amicus brief is substantial. It represents the work of attorneys general in 21 states, and contains legal precedents, nondiscrimination laws, and the experiences of those states around allowing equal accommodations for transgender people. It cites 13 pages worth of laws, court decisions, and studies to support the rights of transgender people in bathrooms. It draws a final conclusion stating that disallowing trans bathroom access causes "emotional, psychological, educational, and constitutional harm," and requests that the court uphold these rights for transgender students.
The brief is unique in that it outlines the findings of negative events that stem from allowing transgender people to use the bathroom of their gender identity. The brief finds that "nondiscriminatory restroom policies produce important benefits and pose no safety concerns." Importantly, it shows that in states that allow trans students to use bathrooms according to their gender identity, there were "no reported instances of transgender students harassing others in restrooms or locker rooms."
See the briefing on this topic:
Meanwhile, the brief highlights the many negative effects of disallowing transgender people from using locker rooms and bathrooms. The report states that discriminatory policies for transgender people promote absenteeism, leading to trans youth missing valuable school time. These policies also harm the physical and mental health of transgender students.
The brief reports that 73% of trans students avoid restrooms in school because they feel unsafe or uncomfortable. Additionally, over half report negative health effects from doing so, such as kidney infections and other kidney-related problems. Rebecca, one of the plaintiffs in the case, reported limiting fluid intake at school and suppressing bathroom urges, both of which are unsafe for children.
The brief also details expansive case law surrounding the constitutionality of bathroom access. Courts across the United States have determined that transgender people have the right to access bathrooms that match their gender identities. Among the most significant cases is Grimm v. Gloucester County, where the 4th Circuit Court ruled that a transgender boy has the right to use the bathroom of his gender identity.
Similarly, in the 7th Circuit Court, A.C. v. Metropolitan School District of Martinsville was ruled in favor of a transgender plaintiff. Even the 9th Circuit Court, which is hearing this case, has favorable precedent. In Parents for Privacy v. Barr, it was ruled that transgender bathroom access does not violate other students' privacy.
Ultimately, the strength of these cases was bolstered by the Supreme Court's decision in Bostock v. Clayton County, which the report also heavily references. In that decision, which was ruled 6-3 with conservative Justice Neil Gorsuch authoring the opinion, the Supreme Court ruled that "it is impossible to discriminate against a person for being homosexual or transgender without discriminating against that individual based on sex."
Although the decision covered employment law and not bathroom access, many courts have interpreted it as applicable to bathroom access and other areas protected by Title IX.
The brief also directly addresses the idea that Title IX only protects "biological sex." It points out that Title IX regulations do not state that it only applies to "biological" sex "as determined by chromosomes and internal and external reproductive anatomy." Instead, the brief argues that discrimination based on assigned sex at birth treats, for instance, a transgender girl different from a cisgender girl when allowing restroom access. The overreliance on a very specific facet of biological sex likely renders the bill unconstitutional, the brief states.
For now, the bill is blocked in court, allowing Idaho transgender students to use the restroom that matches their gender identity if their school permits it. Meanwhile, cases concerning bathroom access are swiftly moving towards the Supreme Court, with a recent decision from the 7th US Circuit Court currently being appealed to the Supreme Court.
It appears likely that the Supreme Court will soon revisit transgender rights. In this interim, this coalition of 21 states has emerged, vocally advocating for the rights of transgender students and leveraging their collective authority to do so.
Related:
****************************************************************************
Erin Reed is a transgender woman (she/her pronouns) and researcher who tracks anti-LGBTQ+ legislation around the world and helps people become better advocates for their queer family, friends, colleagues, and community. Reed also is a social media consultant and public speaker.
Follow her on Twitter (Link)
Website here: https://www.erininthemorning.com/
******************************************************************************************
The preceding article was first published at Erin In The Morning and is republished with permission.