Man sent to prison for threats against California Rep. Eric Swalwell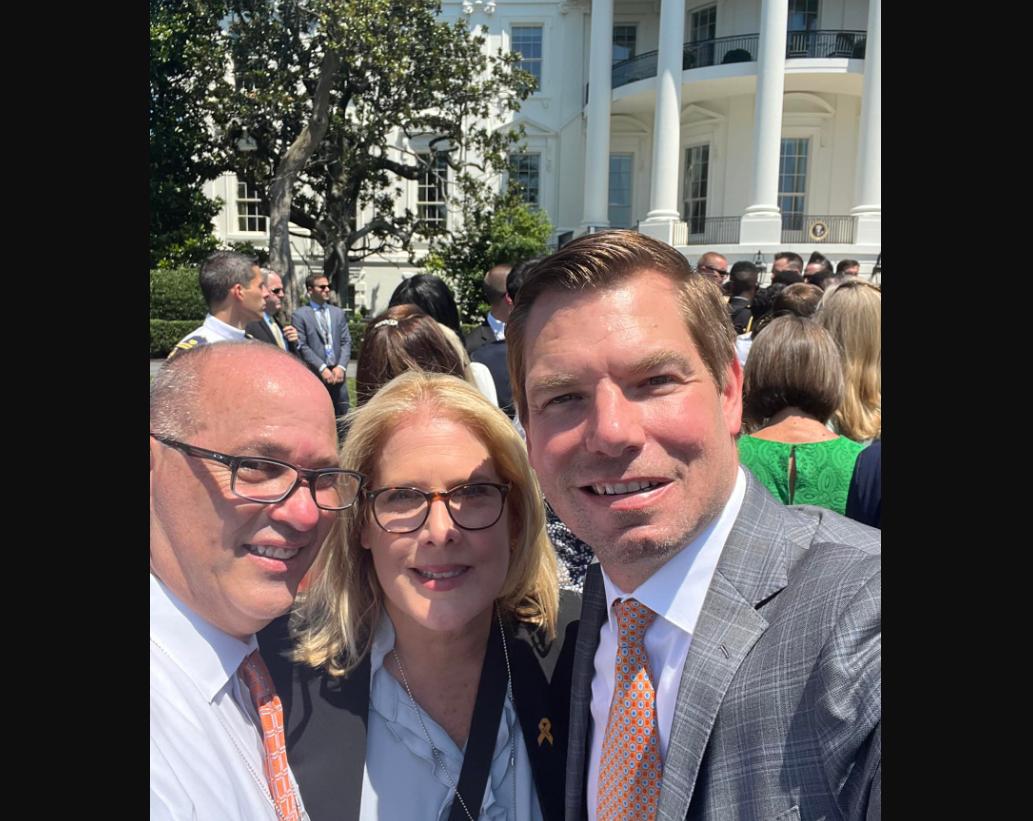 NEW YORK – A Pennsylvania man who had pled guilty to one count of making interstate communications with a threat to injure against U.S. Rep. Eric Swalwell (D-CA) last October was sentenced to 20 months in a federal prison on Monday.
Joshua Hall, 22, of Mechanicsburg, Pennsylvania, according to Damian Williams, the United States Attorney for the Southern District of New York, did on or about August 29, 2022, placed a series of telephone calls from in or around Yonkers, New York, to the Castro Valley, California office of U.S. Rep. Eric Swalwell.
During those telephone calls, Hall conveyed threats to kill the Congressman to at least three different members of the Congressman's staff ("Staff Member-1," "Staff Member-2," and "Staff Member-3"). 
In a tweet released by the Congressman on Tuesday, August 30, Swalwell describes the threat that was forwarded to him by his district office. In the accompanying tweeted photo of the incident report, the caller declares that he is a "gay" man who "doesn't take it up the ass but gives it" and dropped the homophobic epithet 'fags' along with peppering the call with F-bombs.
The caller also issued death threats claiming to be in possession of an AR-15 assault rifle and claiming he would travel to the district office to make good on his threats to kill the Congressman.
August 30, 2022
Hall had pled guilty before United States District Judge Gregory H. Woods on Friday, October 28, 2022. At the time the U.S. Attorney said: " "Joshua Hall made terrifying threats to the staff of a United States Congressman whom he disliked rather than attempting to effect change through any of the freedoms of expression that all Americans enjoy.  These threats of violence endanger our public officials and thwart common decency, which is why this Office will continue to prosecute crimes like those committed by Joshua Hall."
Law and Crime reported that Hall faced a statutory maximum of five years on the threat charge and up to 20 years on the wire fraud charge. The sentence from U.S. District Judge Gregory H. Woods, an Obama appointee, was less than the 27 months prosecutors had requested, based on the U.S. Sentencing Guidelines Range of 27 to 33 months.
Hall's lawyers had requested a sentence of six months followed by supervised release that included at least six months of inpatient treatment, despite having received such treatment in the past and fleeing from at least one such program, according to the government's sentencing memo.
Rep. Swalwell has been a leading voice for progressive causes in the House, taking stands on gun control, LGBTQ+ rights & equality and most recently on women's reproductive rights and access to abortion, all deeply offensive to many in far right circles, particularly those labeled 'MAGA Republicans' by President Joe Biden.
Swalwell is an influential Democratic member of three powerful congressional committees; House Committee on the Judiciary, House Permanent Select Committee on Intelligence and House Committee on Homeland Security.
In his victim impact statement, the Congressman said:
"Everyone in the chain of this threat was terrified. And everyone affected deserves the justice of the caller, HALL, receiving a sentence no less than the maximum," he then noted that Hall's threats came at a particularly politically volatile time:
"Hall threatened the life of an elected federal representative during an era that his fragile country was experiencing acts of political violence," the statement said. "Mr. Hall sought to use a terrorizing threat to intimidate an elected leader he disagreed with. Hall's threats to me and my colleagues were fuel thrown on an already raging fire in America and should be viewed in that context as the Court decides the appropriate sentence."
Swalwell said that Hall's threats forced his wife, their three young children and himself to change the way they live, and were felt deeply among his staffers.
"[W]hile I have the luxury of working in a somewhat secure building, my family and I do not live in a secure home," the statement said. "This threat changed the habits of my family. We are more careful about having our kids in our front yard. I have to use hard-earned campaign funds to pay for a security detail when I travel out of state. These threats change daily habits and make life less comfortable and more worrisome."
"But even worse, I was not the first person to receive Hall's threat," the statement continued. "An intern heard it first. And it doesn't take many hops in logic for the intern to conclude that she and her colleagues are also in danger. We work in a public building. The interns sit at the desk closest to the front door of our office. If an armed intruder brought harm to our office, it's likely the intern would suffer death first."
"Mr. Hall is not worthy of mercy for the terror he brought to me, my family, and my staff," the final sentence of the statement read. "Mr. Hall should receive the maximum sentence."
Federal Court upholds Washington state ban on conversion therapy
NCLR successfully moved to intervene in the lawsuit on behalf of Equal Rights Washington– the state's largest LGBTQ civil rights organization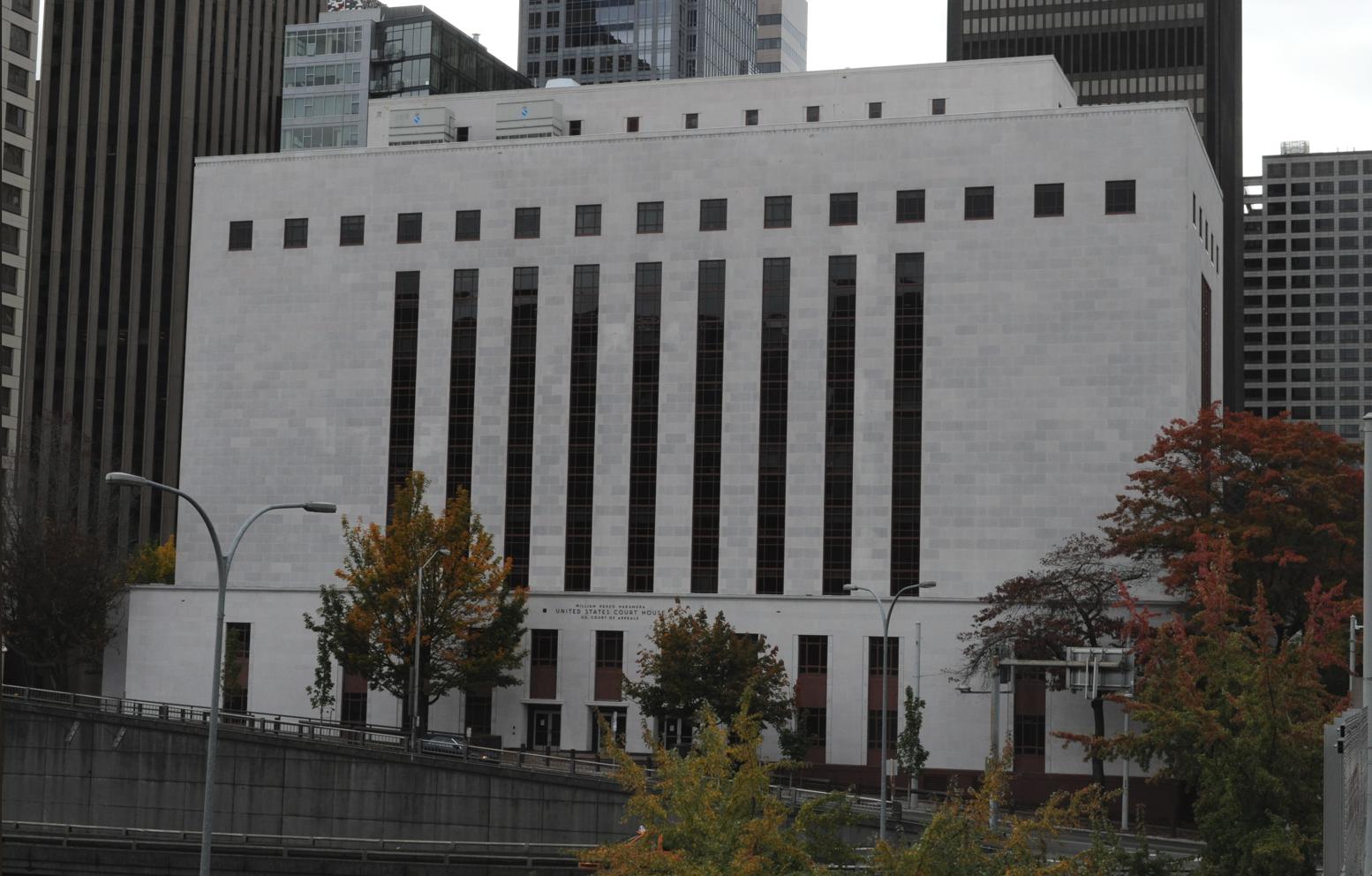 SEATTLE — The United States Court of Appeals for the Ninth Circuit on Monday rejected a therapist's request for the court to reconsider its previous decision upholding the State of Washington's law protecting minors from conversion therapy by licensed health professionals.
Conversion therapy is a dangerous and discredited practice that attempts to change a minor's sexual orientation or gender identity.
Washington prohibited licensed mental health professionals from subjecting minors to conversion therapy in 2018, as more than 20 other states have also done.
Last September, the ninth circuit wrote:  "In relying on the body of evidence before it as well as the medical recommendations of expert organizations, the Washington Legislature rationally acted by amending its regulatory scheme for licensed health care providers to add 'performing conversion therapy on a patient under age eighteen' to the list of unprofessional conduct for the health professions."
"The Ninth Circuit has affirmed that states can require licensed mental health providers to comply with ethical and professional standards prohibiting the use of unnecessary, ineffective, and harmful treatments on their minor patients," said Shannon Minter NCLR Legal Director. "These are common sense protections that unfortunately are necessary to prevent unethical therapists from defrauding parents and causing severe harm to LGBTQ youth. Every major medical and mental health organization in the country supports these laws, which are supported by decades of research and clear standards of care."
"We applaud the Ninth Circuit for permitting states to protect survivors like myself from the unethical practice of so-called 'conversion therapy," which has wreaked havoc on thousands of LGBTQ youth and their families," said Mathew Shurka, a "conversion therapy" survivor and co-founder of Born Perfect. 
In 2018, Washington passed a law prohibiting state-licensed therapists from engaging in conversion therapy with a patient under 18 years old. Every leading medical and mental health organization in the country has warned that these practices do not work and put young people at risk of serious harm, including depression, substance abuse, and suicide. Twenty-five states and over 100 localities have laws or administrative policies protecting youth from these practices or preventing the expenditure of state funds on conversion therapy.
In 2021, an anti-LGBTQ legal group filed a federal lawsuit challenging the new law on behalf of Brian Tingley, a "therapist" and advocate of "conversion therapy".
Tingley, who is represented by the Scottsdale, Arizona-based anti-LGBTQ Alliance Defending Freedom, (ADF), identifies himself as a "Christian licensed marriage and family therapist"  and alleges in the court filings that the provided definition of "conversion therapy" is "vague, content-biased, and biased against one perspective or point of view."
 The National Center for Lesbian Rights (NCLR) successfully moved to intervene in the lawsuit on behalf of Equal Rights Washington (ERW) – the state's largest LGBTQ civil rights organization and a primary supporter of the law during the legislative process. ERW and the State of Washington urged the court to uphold the law in light of the overwhelming consensus of medical and mental health professionals that conversion therapy poses a serious risk to the health and well-being of Washington's youth. In August 2021, the federal district court for the Western District of Washington upheld the law and rejected Tingley's challenge.
In September 2022, a three-judge panel of the Ninth Circuit affirmed the district court's decision, ruling that state laws protecting minors from conversion therapy by licensed health professionals are constitutional. Tingley then asked the full Ninth Circuit to order the September decision to be reconsidered by a larger panel of Ninth Circuit judges. Today, the court rejected that request. 
The court's order means that the September 2022 panel decision upholding the Washington law will be the Ninth Circuit's final decision in the case.