California's 2022 Climate accomplishments
California took aggressive climate action, all while growing the economy, creating millions of jobs, & leaving no community behind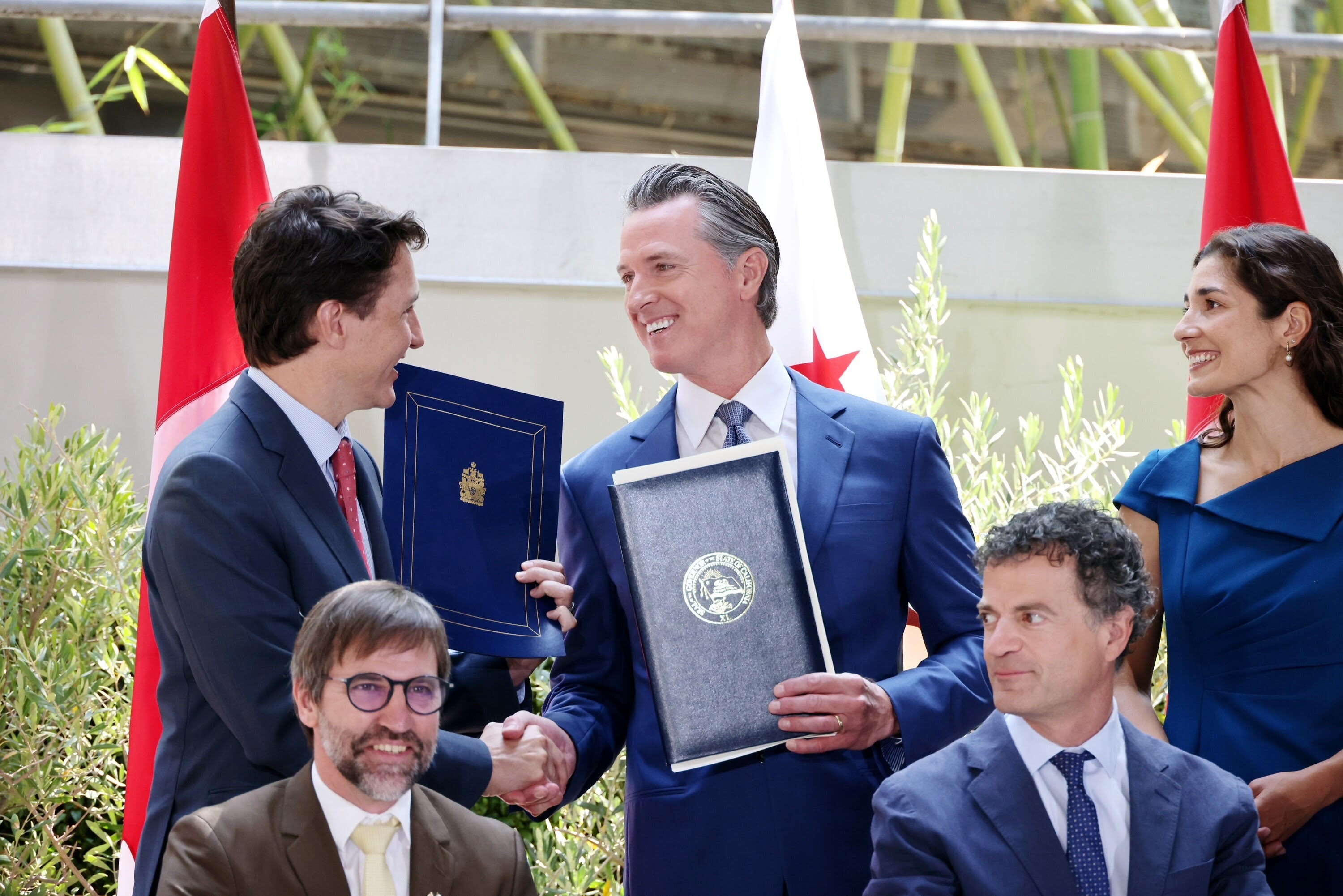 SACRAMENTO – A year end review of the State of California's record on climate initiatives was released last week by Governor Gavin Newsom. Highlights included implementing ambitious measures to drastically cut pollution, get more people in ZEVs with more chargers on the road, and protect communities from wildfires and the ongoing record breaking drought.
This was the year for climate action in California, enacting world-leading measures to drastically cut pollution and protect Californians from extreme weather like drought, wildfires, and extreme heat. 
Why it's important: California is showing the world how to take aggressive, whole-of-government climate action, all while growing the economy, creating millions of jobs, and leaving no community behind.
"California is in the business of getting things done: slashing air pollution, launching the clean energy revolution, holding Big Oil accountable, eliminating the tailpipe, and fighting climate-driven crises like wildfire, drought and extreme heat. We're taking action now because we know later is too late," Governor Newsom said.
 THE CALIFORNIA CLIMATE COMMITMENT: This year, California enacted aggressive climate measures with a sweeping package of legislation backed by a multi-billion-dollar record investment. The California Climate Commitment cuts pollution, protects Californians from big polluters, accelerates the state's transition to clean energy, and expands economic opportunities for all Californians.

 85% CUT IN EMISSIONS, ACHIEVING NET ZERO POLLUTION: California will reach net zero carbon pollution no later than 2045, under a new law signed by Governor Newsom, while also ensuring an 85% cut in greenhouse gas emissions as part of that goal. The state also implemented new measures to help cut air pollution with new carbon capture and removal technologies, as well as enlisting nature to remove carbon from the atmosphere.

 100% CLEAN ENERGY GRID, NEW OFFSHORE WIND: The Governor signed legislation to accelerate the transition to 100% clean energy – adopting a new target of 90% clean energy by 2035 and 95% by 2040, ensuring the state reaches its 100% target by 2045. California was also home to the first offshore wind lease sale on the West Coast, a milestone on the state's march to clean energy and its new goal to add 25 gigawatts of offshore wind energy by 2045.
 
 NO NEW OIL DRILLING NEXT TO SCHOOLS AND DAYCARES: As part of the California Climate Commitment, Governor Newsom signed nation-leading legislation to establish a setback distance of 3,200 feet between any new oil well and homes, schools, or parks. It also ensures comprehensive pollution controls for existing oil wells within 3,200 feet of these facilities. 
HOLDING BIG OIL ACCOUNTABLE FOR PRICE HIKES & RECORD PROFITS: Following unprecedented price hikes at the pump that led to record profits for Big Oil, Governor Newsom convened a Special Session of the Legislature to hold Big Oil accountable – announcing a price gouging penalty and other accountability and transparency measures to protect Californians from being ripped off by Big Oil.
CHARGING AHEAD WITH ZERO-EMISSION VEHICLES: Following Governor Newsom's 2020 executive order to develop new rules, the California Air Resources Board (CARB) approved one of the world's first regulations requiring 100 percent of new car sales to be zero-emission vehicles (ZEVs) by 2035. Nearly 18% of cars sold in the state in 2022 were ZEVs, thanks to billions in new incentives and rebates for consumers. With a record investment in EVs, the state also is doubling its EV infrastructure with funding for 90,000 new EV chargers, bringing California closer to its goal of 250,000 publicly available chargers by 2025. That funding includes billions to expand clean transportation in underserved communities.
 NEW  ROADMAP TO CARBON NEUTRALITY: California is set to drastically slash pollution and accelerate the transition to clean energy. No economy in the world, much less the 4th largest, has put forth such a comprehensive roadmap to reach carbon neutrality. Under the plan, California will cut air pollution by 71% and emissions by 85%, reduce fossil fuel consumption by 86%, create 4 million new jobs, and save Californians $200 billion in health costs due to pollution.
CONSERVING CALIFORNIA'S NATURAL BEAUTY: Governor Newsom released a strategy on how to achieve the state's first-in-the-nation goal to conserve 30 percent of California's lands and coastal waters by 2030 in order to protect biodiversity, expand access to nature, and tackle climate change. Roughly 190 nations followed California's lead this month when they signed onto a United Nations agreement to do the same. The Governor also celebrated the groundbreaking of the world's largest wildlife crossing, supported by state investments, which will provide a vital bridge for mountain lions and other Santa Monica Mountain wildlife to roam safely between two large areas of habitat.
 FIGHTING EXTREME HEAT: In September, California and the Western U.S. experienced a record 10-day heatwave that put unprecedented strain on the state's electrical grid. California kept the lights on, thanks to years of smart investments and preparation – including thousands of megawatts of new clean energy battery storage – and extraordinary action by Californians to conserve energy. The Governor took action this year to prepare for future heat waves, including signing a bill that creates the nation's first extreme heat advance warning and ranking system to better prepare communities ahead of heat waves. Heat funding included in the California Climate Commitment kickstarts the implementation of California's Extreme Heat Action Plan launched in April that lays out the state's broad heat resilience approach.
PREPARING FOR A HOTTER, DRIER CALIFORNIA: Governor Newsom spearheaded a historic investment to protect people from extreme drought, and California unveiled a new strategy to increase water supply and adapt to more extreme weather patterns caused by climate change. With estimates that hotter, drier conditions could reduce California's water supply by up to 10% by the year 2040, the strategy calls for investing in new sources of water supply, accelerating projects and modernizing how the state manages water through new technology.
 MORE FUNDING & WORK AGAINST WILDFIRES THAN EVER BEFORE: CAL FIRE launched more than 552 wildfire resilience projects in less than a year and exceeded its 2025 goal of treating 100,000 acres a year, a full three years ahead of schedule. Never in California's history has the state had the number of initial attack aircraft available to respond to fires that it does today, in addition to CAL FIRE's existing fleet of 62 aircraft, 18 exclusive use helicopters, and 6 exclusive use fixed wing aircraft to provide even greater response capabilities.
PARTNERING WITH OTHER COUNTRIES: In just one year, California continued to build international partnerships on climate. California signed Memorandums of Cooperation with Canada, New Zealand and Japan, as well as Memorandums of Understanding with China and the Netherlands, to tackle the climate crisis. The Governor also joined with Washington, Oregon, and British Columbia to recommit the region to climate action.
Newsom delivers State of the State letter reflecting on tour of Calif.
The Governor's letter highlights key legislative victories over the past four years and the major policy announcements he made on his tour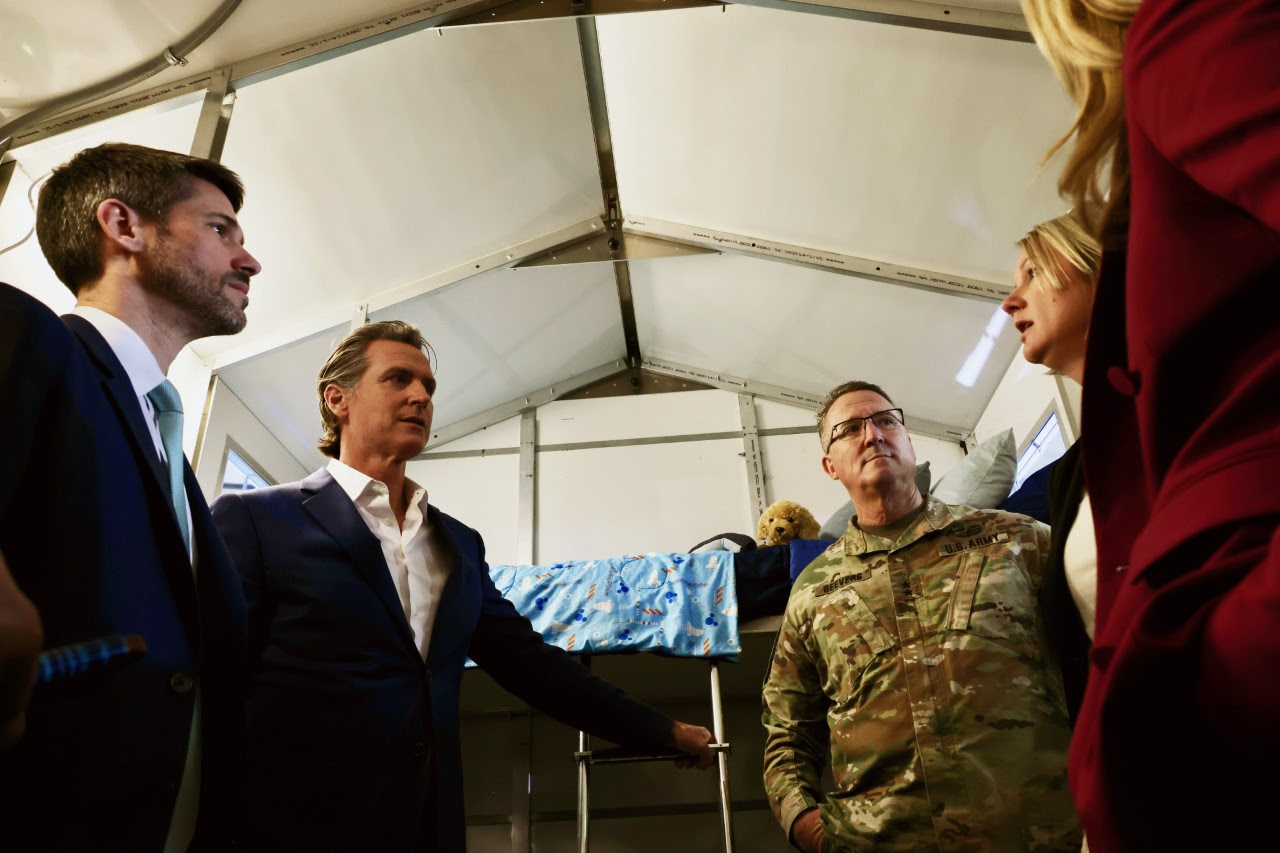 SACRAMENTO – Fulfilling his annual duty to report to the Legislature the condition of the state, Governor Gavin Newsom today delivered a letter to lawmakers outlining his vision for the year ahead while reflecting on his recent Tour of the State of California.
The Governor's letter highlights key legislative victories over the past four years and the major policy announcements he made on his tour to improve the lives of all Californians, lower costs for families, and create safer and healthier communities. 
"As we rededicate ourselves to the work we started together four years ago, I offer you a renewed commitment of partnership and cooperation – as we strive to make the California Dream achievable for everyone who calls our great state home," the governor said.
On his four-day tour, the Governor announced $1 billion in homelessness funding and the state's largest mobilization of small homes, a historic transformation of San Quentin State Prison, $30 insulin through CalRX, and a transformative proposal to modernize California's behavioral health system and more mental health housing:
Tour of the State of California – Day 1
Governor Newsom Announces $1 Billion in Homelessness Funding, Launches State's Largest Mobilization of Small Homes
(Photo Credit: Office of the Governor)
The Governor's Tour of the State of California started in Sacramento with state and local leaders, First Partner Jennifer Siebel Newsom, and advocates to announce the release of $1 billion in funding to support communities across the state stepping up their work to reduce homelessness. The Governor also announced California's largest mobilization of small homes to serve people experiencing homelessness, especially those living in encampments. The California National Guard will assist in the preparation and delivery of 1,200 small homes to Los Angeles, San Diego County, San Jose, and Sacramento — free of charge and ready for occupancy.
"In California, we are using every tool in our toolbox – including the largest-ever deployment of small homes in the state – to move people off the streets and into housing. The crisis of homelessness will never be solved without first solving the crisis of housing – the two issues are inextricably linked. We are tackling this issue at the root of the problem by addressing the need to create more housing, faster in California," said Newsom.
Tour of the State of California – Day 2
Governor Newsom Announces Historic Transformation of San Quentin State Prison
(Photo Credit: Office of the Governor)
Continuing his tour, the Governor traveled to San Quentin State Prison – soon to be "San Quentin Rehabilitation Center" – to announce that the facility, which is currently a maximum-security prison home to the largest "death row" in the United States, will be transformed into a one-of-a-kind facility focused on rehabilitation and education. The transformation will build on California's existing work and best practices, utilizing evidence-backed research, and will be guided by an advisory group composed of world-renowned rehabilitation and public safety experts, along with survivors of crime and formerly incarcerated individuals. This historic effort will serve as a nationwide model to advance a more effective justice system that builds safer communities.
"California is transforming San Quentin – the state's most notorious prison with a dark past – into the nation's most innovative rehabilitation facility focused on building a brighter and safer future. Today, we take the next step in our pursuit of true rehabilitation, justice, and safer communities through this evidenced-backed investment, creating a new model for safety and justice — the California Model — that will lead the nation," the governor said after completing a tour of the facility.
Tour of the State of California – Day 3
Governor Newsom Announces $30 Insulin Through CalRx
(Photo Credit: Office of the Governor)
In Downey, Governor Newsom, alongside California Health and Human Services Agency Secretary Dr. Mark Ghaly, health care advocates, and members of the legislature, announced California will be manufacturing and distributing its own insulin for $30 per vial. The announcement made good on the Governor's promise on his first day in office to bring down the price of prescription drugs for Californians and increase accountability and transparency in health care. The state will pursue other prescription drugs through the CalRx program – next up: Naloxone, as part of Governor Newsom's Master Plan for Tackling the Fentanyl and Opioid Crisis.
Newsom told those at the event: ""People should not be forced to go into debt to get life-saving prescriptions. Through CalRx, Californians will have access to some of the most inexpensive insulin available, helping them save thousands each year. But we're not stopping there – California will seek to make our own Naloxone as part of our plan to fight the fentanyl crisis."
Tour of the State of California – Day 4
Governor Newsom Proposes Modernization of California's Behavioral Health System and More Mental Health Housing
(Photo Credit: Office of the Governor)
The Governor concluded his tour at a hospital in San Diego, where he proposed a 2024 ballot initiative to improve how California treats mental illness, substance abuse, and homelessness: A bond to build state-of-the-art mental health treatment residential settings in the community to house Californians with mental illness and substance use disorders and to create housing for homeless veterans, and modernize the Mental Health Services Act to require at least $1 billion every year for behavioral health housing and care.
"This is the next step in our transformation of how California addresses mental illness, substance use disorders, and homelessness – creating thousands of new beds, building more housing, expanding services, and more," Newsom said adding: "People who are struggling with these issues, especially those who are on the streets or in other vulnerable conditions, will have more resources to get the help they need."
While traveling across the state for these transformative policy announcements, the Governor and First Partner spoke directly with residents and diverse community groups representing a broad range of constituencies. The Governor met with small business owners, nonprofit leaders, civil rights activists, artists, innovators, researchers, healthcare advocates, public safety experts, and community leaders.
Watch a video recap of the Tour of the State of California: (here).