New California laws now in effect
Measures included are LGBTQ+ laws offering protections for trans youth and their families, as well as LGBTQ+ and other people living with HIV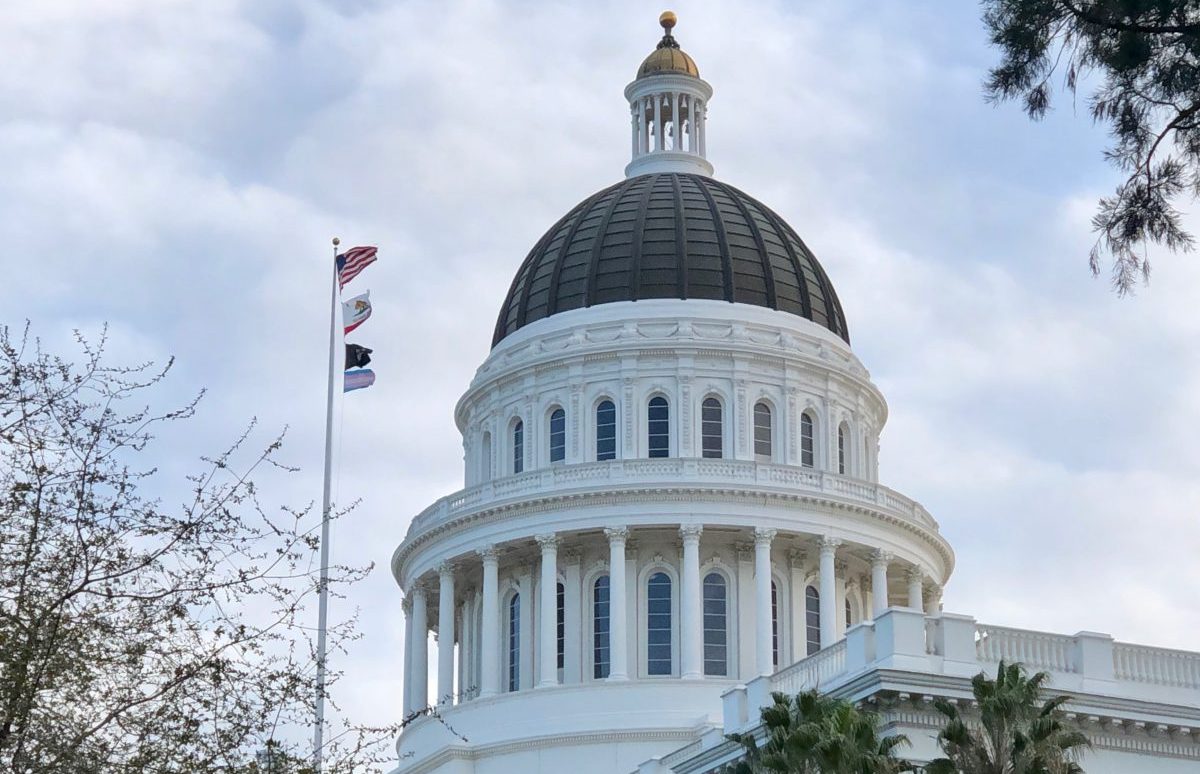 LOS ANGELES – As the last session of the California legislature ended Governor Gavin Newsom signed numerous measures that took effect on January first. One of those new laws that was set to that was set to go into effect was placed on a temporary hold by a Sacramento County Superior Court judge last Friday, December 30.
A temporary restraining order came in response to a lawsuit filed Thursday by a restaurant coalition trying to overturn the law, called AB 257, through a referendum on the November 2024 ballot. AB 257 creates a special council that will have the authority to create employment laws for workers at fast food chains with 100 or more locations or franchises nationwide. The council will be able to set wages, working conditions and training for fast food workers.
If the referendum qualifies for the ballot, it would block AB 257 until voters have a say. Also known as the FAST Recovery Act, AB 257 would, among other things, create a worker representative body with the power to raise wages.
The order prevents the law from being implemented until after a Jan.13 hearing, in which the court will decide whether to grant a preliminary injunction.
Other measures included are LGBTQ+ laws offering protections for trans youth and their families, as well as LGBTQ+ and other people living with HIV will also see improved protections around their ability to obtain life or disability insurance.
Workplace improvements with California's minimum wage that increases by 50 cents to $15.50.  Expanded rights for farmworkers, transparency of pay scales, bereavement leave, along with the implementation of a two-year-old state law that bans the sale of flavored tobacco products.
California also becomes the first state to limit the use of rap lyrics as evidence in criminal trials. Prosecutors have at times relied on rap lyrics as evidence the artist was documenting a crime they were accused of committing. Researchers found that juries shown similar lyrics have shown bias against Black and Latino rap artists, but not white country music artists.
New Laws:
SB107, authored by gay state Senator Scott Wiener (D-San Francisco), starting January 1 it will be California policy to reject any out-of-state court judgments removing trans kids from their parents' custody because they allowed them to receive gender-affirming health care. State health officials will not be allowed to comply with subpoenas seeking health records and any information related to such criminal cases, and public safety officers must make out-of-state criminal arrest warrants for such parents their lowest priority.
AB 218 by gay Assemblymember Chris Ward (D-San Diego) creates a process for Californians seeking a change of gender to also request that their marriage license, certificate, and their children's birth certificates be reissued with their updated gender-affirming information.
SB 283 by Senator Lena A. Gonzalez (D-Long Beach), imposes a prohibition on a life or disability insurance insurer from considering an applicant's occupation in determining whether to require an HIV test and clarifies that limiting benefits payable for a loss caused or contributed to by HIV is allowed if it was part of the original underwriting risk. It also clarifies that the misdemeanor for willful, negligent, or malicious disclosure of HIV test results to a third party is punishable by imprisonment for a period not to exceed 364 days.
AB 465 by former Assemblymember Adrin Nazarian (D-Van Nuys), who was termed out of office this month, requires professional fiduciaries to receive LGBTQ+ cultural competency and sensitivity training during their education and licensing process. Private professional fiduciaries provide critical services to older adults and people with disabilities, from managing their clients' daily care, housing, and medical needs to ensuring their bills are paid and managing their investments.
SB 731 gives people with some criminal convictions a clean slate. The law expands what type of crimes are eligible to be automatically sealed and, for the first time, allows people with violent felony records to petition to have their records sealed if they completed their sentence and have not had a new felony offense in four years. Almost all crimes qualify except sex-related crimes. Certain provisions of this law will take effect in July.
SB 923, requires California medical professionals who interact with transgender, gender-nonconforming, and intersex patients to receive cultural competency training. It also calls for health providers to create searchable online directories of their gender-affirming services.
Known as the TGI Inclusive Care Act, it builds on the state's Transgender Wellness and Equity Fund created in 2020 and allocated $13 million last year. The Office of Health Equity within the state Department of Public Health administers the fund and awards grants to organizations providing trans-inclusive health care.
SB 960 eliminates a requirement that peace officers be either U.S. citizens or permanent residents applying for citizenship. The law simply requires that anyone applying to be a law enforcement officer be legally authorized to work in the United States.
SB 972 makes it easier for mobile street vendors who often sell fresh fruit, tacos or hot dogs, to obtain permits and meet health requirements. The law reduces the cost of permit fees and changes health requirements which often times were similar to brick-and-mortar restaurants or food trucks.
AB 1041 allows employees to take family care or medical leave for an expanded group of individuals. An employee can now take leave for a "designated" person who is either related by blood or whose association with the employee is equivalent to a family relationship.
SB 1087 prohibits anyone from buying a catalytic converter other than from an automobile dismantler, an automotive repair dealer or a person providing documentation they are the lawful owner of the catalytic converter. AB 1740 requires recyclers to obtain a copy of the title of the vehicle from which the catalytic converter was removed.
SB 1162 is a big win for workers. It requires businesses with 15 or more employees to include information about salary ranges for all job postings. Workers will also have the right now to know the pay scale for their current position. Companies with 100 or more employees are required to submit pay data and wage history to the state by May of each year or face penalties.
AB 1200 bans the use of food packaging, such as take-out boxes and food wrappers, made from plant fibers that contain PFAS that were intentionally added or are present at levels above 100 parts per million. PFAS are hazardous chemicals added to food packaging to make them more water or stain resistant.
Assembly Bill 1314 in 2022, the Feather Alert System, which creates a system similar to Amber Alert but for indigenous people who have gone missing "under unexplained or suspicious circumstances."
AB 1661 requires hair salons, nail salons and other barbering and cosmetology businesses to post signs containing information about slavery and human trafficking. The signs must include phone numbers where to report such crimes.
AB 1700 requires the state attorney general to establish a website for people to report items they suspect are stolen and being sold on the internet. A companion bill (SB 301) that requires online marketplaces to obtain personal and financial information from high volume sellers takes effect in July.
AB 1909 requires cars to change lanes, when feasible, to pass a bicyclist using a traffic lane. It also allows electric bicycles to be used on most bicycle lanes but allows local governments to prohibit them on recreational trails. The OmniBike law would also stop enforcement of local bicycle licensing laws.
AB 2147 makes it illegal for law enforcement to stop and cite a person for jaywalking unless the person crosses the street in an unsafe manner.
AB 2223 protects women from prosecution if they chose to end a pregnancy or undergo an abortion, even if it happens outside the medical system. It also protects someone who helped a women with an abortion from criminal or civil liability.
AB 2294 allows police to keep in custody individuals convicted of theft from a store in the past six months if they are suspected of organized retail theft. Previously, an individual detained for retail theft was given a written notice or citation and released. The law also establishes recidivism programs to prevent repeat offenders.
AB 2466, authored by Out lesbian Assemblymember Sabrina Cervantes (D-Corona). Agencies that place foster children can no longer decline to place a child with a resource family because a parent identifies as lesbian, gay, bisexual, transgender, or queer. It also scraps the usage of the phrase "hard-to-place children" in state codes.
California has three new state holidays. AB 1655 adds June 19, known as Juneteenth, as a state holiday. AB 2596 recognizes Lunar New Year as a state holiday and AB 1801 designates April 24 as Genocide Remembrance Day.
Consumer Privacy: Proposition 24, the California Privacy Rights Act (CPRA) approved in 2020, gave consumers the right to know, delete or opt-out of the sale of their personal information. New provisions take effect in 2023 that allow consumers and employees to ask businesses to disclose the personal information they have collected on them and ask them to delete or correct that information.
Employees may also ask a company not to sell or share their personal information and have the right to know what personal information their employer is selling or sharing about them and with whom.
Consumers and employees can also direct businesses to limit the use of sensitive personal information, such as social security numbers, financial account information, geolocation data or genetic data.
Additional reporting from KABC 7 Los Angeles and The Bay Area Reporter
Legislators, Capitol community to celebrate Trans visibility week
Trans Visibility Week and the International Transgender Day of Visibility, acknowledge and uplift the societal contributions of trans+ people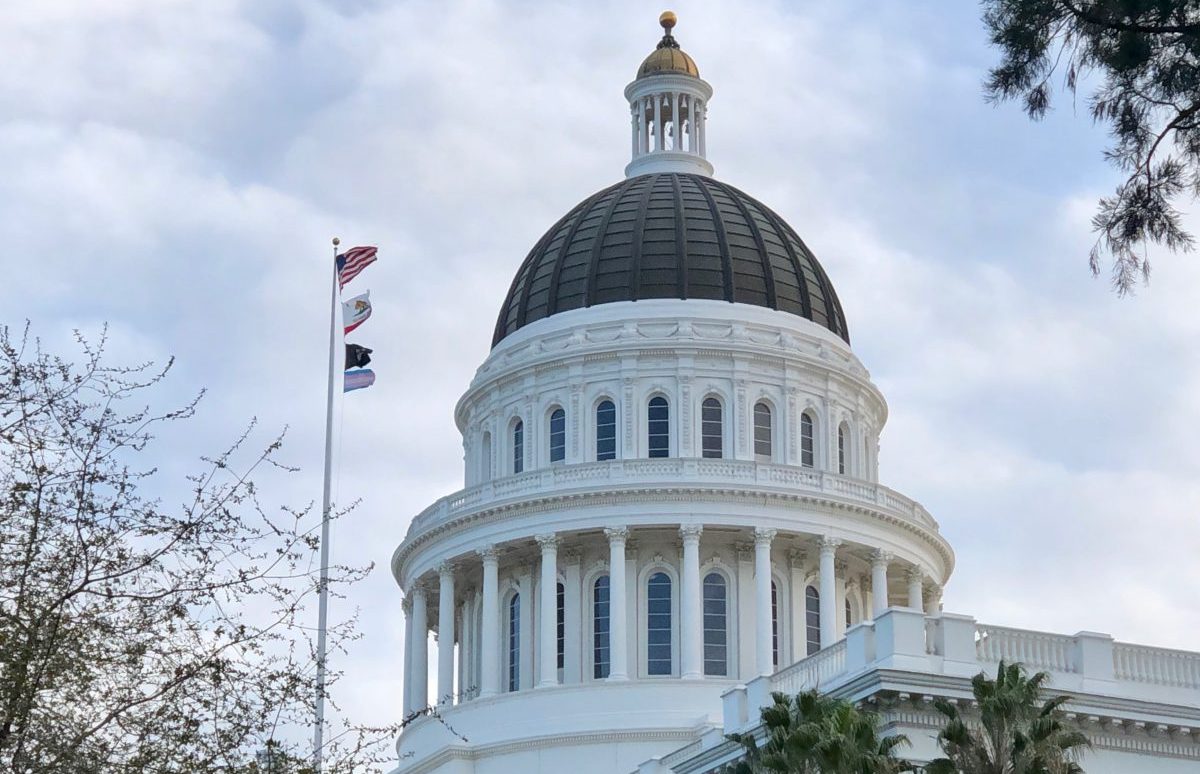 SACRAMENTO — On Monday, March 27, California legislators, Capitol staff, and community advocates will join trans+ community members to celebrate Transgender Week of Visibility, a series of celebrations leading up to International Transgender Day of Visibility on March 31. 
Legislators will wear buttons declaring "trans people belong" and spread their message of solidarity and inclusion for trans+ Californians across social media channels. The message will be echoed by leaders in the executive branch, labor, and advocacy organizations who are working to create a more just world for transgender, non-binary, and gender non-conforming people.
"Across the country and even right here in California, trans people's lives are being used for political purposes. These attacks bring real harm to our trans+ friends, colleagues, and loved ones, particularly our children," said LGBTQ Caucus Chair Susan Talamantes Eggman. "It's up to all of us to stand together with trans, gender non-conforming, and non-binary people to create communities that are safe for trans+ people to thrive."
Trans Visibility Week and the International Transgender Day of Visibility, acknowledge and uplift the societal contributions of trans+ people. The week also raises awareness of widespread discrimination and violence that the community faces in the United States, around the world, and sadly, right here in California.
Trans visibility is more important than ever, as 429 bills attacking LGBTQ+ rights have been introduced in state legislatures across the nation, a record number, many particularly targeting transgender youth. Some of these proposals would force teachers to out trans students, deny trans youth the right to participate in sports and other activities, and deny affirming health care.
"Trans people shouldn't have to fight just to exist or live safely in our communities," said Evan Minton (he/they), a former Capitol staffer and national transgender advocate. "Trans visibility is an opportunity to celebrate the joy of being who we are."
"The trans community deserves to live their authentic lives without the fear of harassment or violence. We are proud to join community advocate Evan Minton, state legislators, staffers, and the Capitol community to send a strong message that trans people belong and will never be erased," said Equality California Executive Director Tony Hoang. "Now more than ever taking a unified stance against LGBTQ+ hate is imperative. Equality California remains committed to achieve full, lived LGBTQ+ equality for all." 
Monday's Capitol events come after several historic actions this week in support of the trans+ community. Earlier this week, the Sacramento City Unified School District board held its first annual trans pride flag raising, sending a powerful message of inclusion to trans students, teachers, and the entire school community. Last week, the District also passed a strong resolution affirming the rights of trans students and encouraging classroom discussion on the importance of trans visibility. On Tuesday, the Sacramento City Council adopted a resolution declaring an annual Transgender Week of Visibility in the city. Sacramento County is considering a similar resolution on March 28.
For more information, follow @eqca, #transpeoplebelong #TransgenderDayofVisibility