San Diego Loyal's gay player: Many reasons for no Out UK players
Martin has staked out a new mission for himself to promote greater inclusion in his sport for LGBTQ people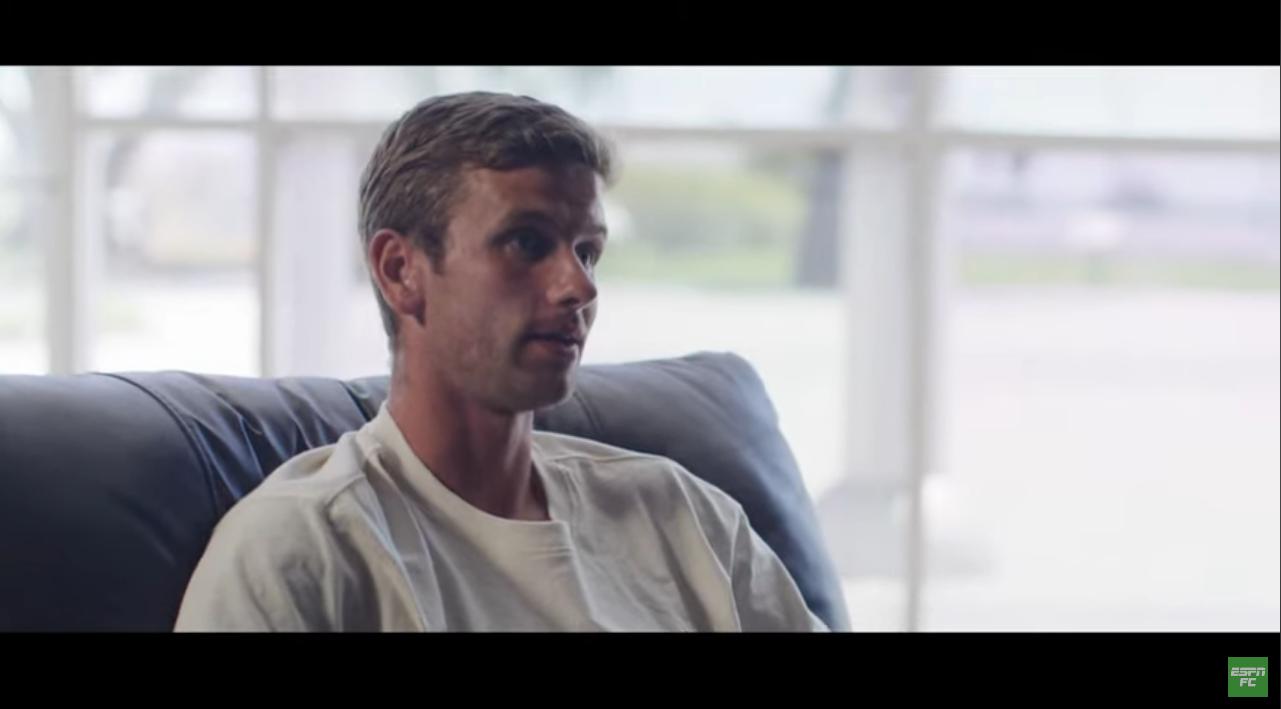 SAN DIEGO – In an interview published the day after Christmas by the British tabloid publication Daily Express, San Diego Loyal's openly gay midfielder, Collin Martin, said he believed there are a number of pressing factors, including homophobia both on and off the field, that may be preventing professional gay soccer players in the UK from coming out and feeling comfortable about being themselves under public scrutiny.
Martin come out as gay in 2018 while playing for the Minnesota United. The then 23-year-old Chevy Chase, Maryland native made the announcement on Twitter just hours before Minnesota United's Pride celebration before the team's match against FC Dallas.
Martin, who formerly played for D.C. United, was the second Major League Soccer player to come out. Robbie Rogers became the first openly gay MLS player when he came out in 2013.
In his interview with the British publication Martin said that he believes that almost anything can contribute to players not wanting to publicly reveal their sexualities, including their family situations, the advice given by their representatives or negative attitudes from team-mates and coaches.
"You never know what the barrier's going to be, because it really could be anything," Martin told Express Sport. "I've talked in my own personal story that growing up in the church was really hard for me, so that was a barrier I had to overcome. That was the biggest obstacle between me and my parents.
"My parents obviously were heavily invested in the church and I had my questions about if I were to come out, how I would be supported in the church. I thought if my parents brought me to church and this is where they feel safe and part of the community, does that mean when I come out to them, are they going to support me?"
He also told the Express: "We don't always know the factors for gay athletes, what's going to keep them in the closet or not. It could be an agent advising a player: 'You know what, I think it's best for you not to come out until we get you a transfer or into a different club'. Or it could be team-mates and people at the club, with homophobia and things people say."
Earlier this month Martin was also interviewed by UK's premiere LGBTQ+ media outlet, PinkNewsUK. Taking aim at the World Cup debacle over LGBTQ+ rights and the repressive nature of the games held in the deeply homophobic Qatar, Martin said that FIFA didn't do enough for LGBTQ+ rights in Qatar regarding LGBTQ+ rights.
During an 18 December interview with PinkNews, the American football player said his "biggest disappointment" during the Qatar 2022 World Cup was football association FIFA's apathy on LGBTQ+ rights.
Martin said that not only did he believe that FIFA could have done more, but the tournament should also have been awarded to a different country altogether.
"There has been no interest from FIFA in trying to actually improve the lives of the people that are living there," he said.
"I think it should have been awarded to a more progressive country that's willing to open its doors to everyone."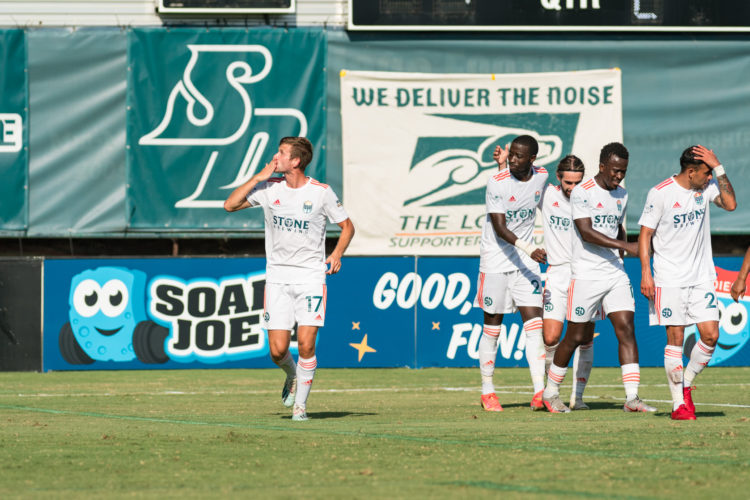 Martin has staked out a new mission for himself to promote greater inclusion in his sport for LGBTQ people
On the last day of the 2020 season gathered around their coach, American soccer great Landon Donovan, the visibly angered players of the San Diego Loyal Major League Soccer team were ready to walk off the field that Autumn day. The reason was the homophobic slur that had been directed at their openly Out midfielder by a player on the opposing team.
ESPN reported what happened next; "The team was in agreement: Something needed to be done. They decided that if the offending player, Phoenix Rising's Junior Flemmings, wasn't removed from the game — by the ref, his coach or of his own volition — they would walk off the field."
The Loyals needed this game as a win to assure a slot in the second-tier of the upcoming championship playoffs and at the half-time mark San Diego was leading Phoenix 3-1. Martin had serious reservations about taking a hike over the homophobia telling ESPN in a later interview; "I just was like, 'No, we really should play this game,' because this is my nightmare. My sexuality having an impact on a soccer game? This is actually my nightmare."
After approaching the Phoenix team's head coach Rick Schantz who blew it off and allowed the offending player to play the second half of the game the Loyals followed through and walked off forfeiting the match and the coveted spot in the playoffs.
Since that game which propelled Martin into the harsh glare of publicity and garnered more fans, especially from the LGBTQ community for the team, Martin has staked out a new mission for himself to promote greater inclusion in his sport for LGBTQ people.
Loyals head coach Donovan, in an interview with ESPN, reflected on the moment last Fall that became a game changer for the normally taciturn midfielder.
"In the moment, [Martin hated the decision] and in probably the 24 hours after, he hated all the attention and what came from it," Donovan said. "But I think he was smart enough to realize the platform that had been created. That this was a unique opportunity to really — I don't say this lightly — move our society and the world forward in a positive way. I give him a lot of credit for taking all the uncomfortable attention that he didn't want and dealing with it so that he could help a lot of other people."
At the end of August last year, Martin joined Common Goal. The non-profit in partnership with athletic apparel giant Adidas and other football (soccer) players around the globe, is dedicated to creating a more thorough link between football players, managers, fans, organisations, brands, to join the global football community together on a team big enough and strong enough to take on the world's toughest opponents from HIV/AIDS to gender inequality to youth unemployment.
San Diego Loyal SC's Collin Martin: A Conversation on Sport and Inclusivity:
NY Rangers forgoes Pride jerseys & stick tape for team Pride night
"NYC Pride was not made aware in advance of our participation in last night's ceremonial puck drop that Pride jerseys would not be worn"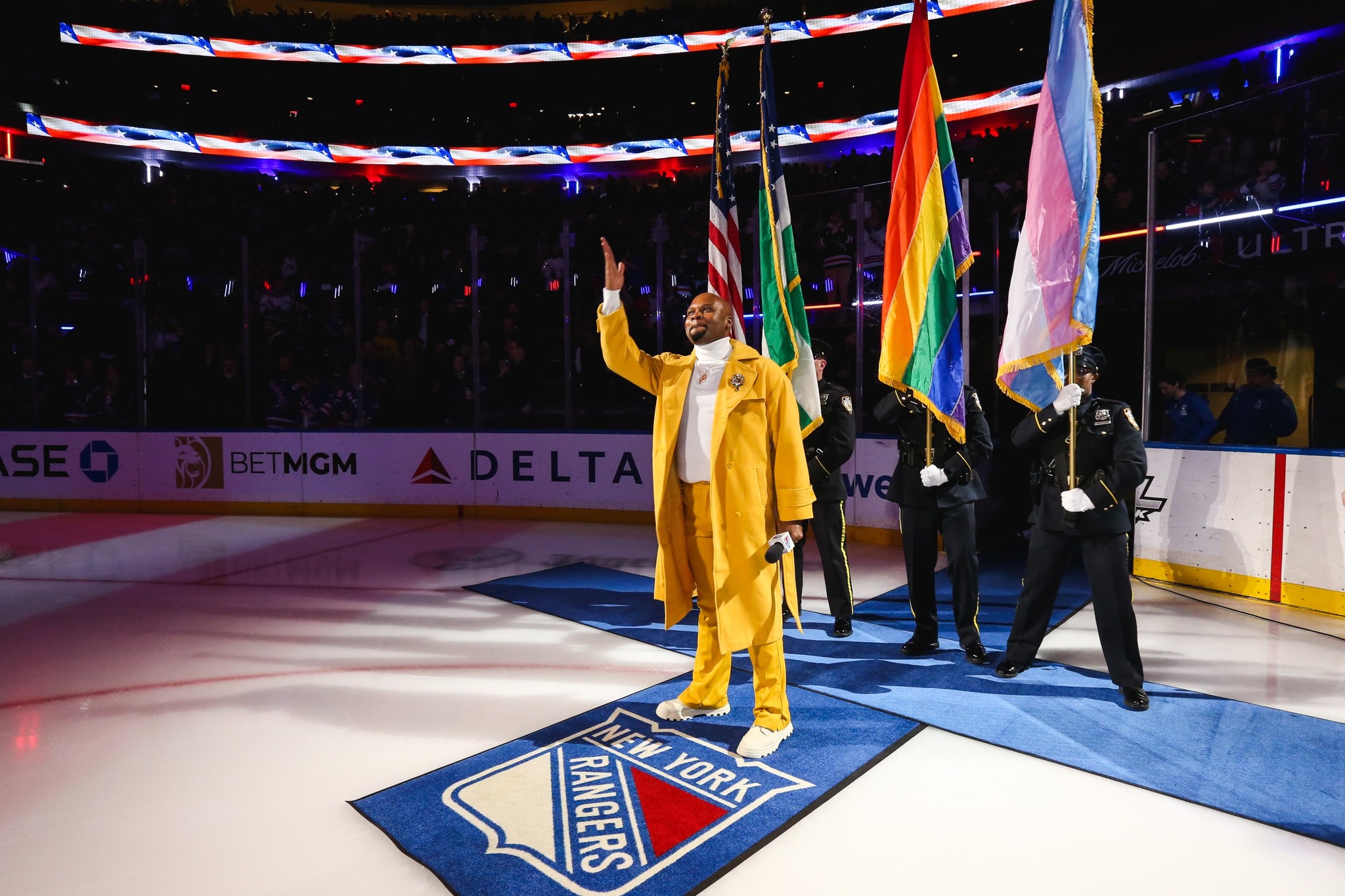 NEW YORK CITY – New York LGBTQ+ Rangers fans were disappointed after the National Hockey League team forwent wearing the team's special warm-up jerseys and using Pride stick tape during the team's 7th annual Pride Night Friday.
The Rangers had promoted Friday night's Madison Square Garden home game against Vegas Golden Knights, saying players "will be showing their support by donning pride-themed warm-up jerseys and tape in solidarity with those who continue to advocate for inclusivity."  But ultimately the team wore their "Liberty Head" jerseys in warmups instead.
The Rangers scrapped plans to wear rainbow-themed warmup jerseys for Friday's "Pride Night" at Madison Square Garden, prompting confusion and disappointment from the LGBTQ community. https://t.co/8vQEkz838f

— 97.1 The Ticket: (@971theticketxyt) January 29, 2023
After the game, a 4-1 win over the Vegas Golden Knights, the Rangers released a statement: "Our organization respects the LGBTQ+ community and we are proud to bring attention to important local community organizations as part of another great Pride Night. In keeping with our organization's core values, we support everyone's individual right to respectfully express their beliefs."
In an emailed statement to the Blade Sunday Dan Dimant, Media Director for NYC Pride | Heritage of Pride, Inc. said:
"In recent years, numerous National Hockey League (NHL) franchises including the New York Rangers have introduced a series of "Pride Nights" to engage the LGBTQ+ community. NYC Pride has been honored to take part in these celebrations, including as recently as last night at Madison Square Garden.
NYC Pride was not made aware in advance of our participation in last night's ceremonial puck drop that Pride jerseys and rainbow tape would not be worn as advertised. We understand and appreciate that this has been a major disappointment to the LGBTQ+ community in New York and beyond. We are communicating these concerns with NY Rangers and NHL leadership as we continue to discuss the ways these organizations can work toward inclusion.
NYC Pride has a duty to both support our partners and hold them accountable. We are committed to continuing our relationships with the NY Rangers and the NHL and maintaining substantive dialogue with them about meaningful allyship with the LGBTQ+ community."
ESPN reported that the team's annual Pride Night was celebrated throughout the game in other ways. Fans were given a pride-themed fanny pack as a giveaway. The exterior and interior lights at Madison Square Garden were illuminated in rainbow colors. The Rangers also made a charitable donation to the Ali Forney Center on Pride Night, the largest agency dedicated to LGBTQ+ homeless youths in the country.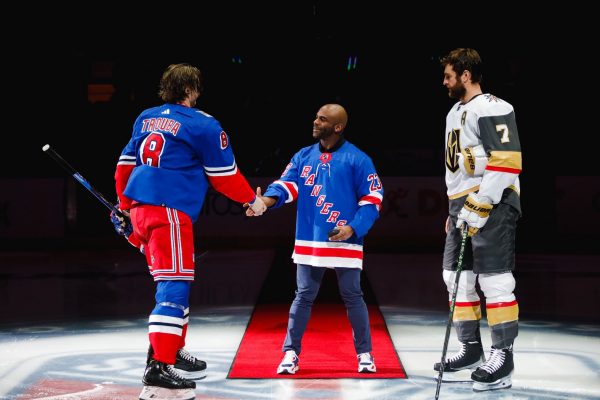 The Rangers' Pride Night was held 10 days after Ivan Provorov, the alternate captain for the National Hockey League's Philadelphia Flyers, opted out of participating in the team's Pride Night charity event before the game Tuesday, claiming a religious exemption based on his Russian Orthodox faith.
Provorov, 26, was the only member of the Flyers to not take part in the pre-game exercise on the ice. A video tweeted by the team's official account shows the rest of the players wore special Pride Night-themed black jerseys with the traditional Flyers logo on the front and rainbow-colored names and numbers on the back; Many of the players practiced using hockey sticks wrapped in rainbow-colored tape known as Pride tape. Both the sticks and the jerseys were auctioned off after the game with the Anaheim Ducks, to raise money for local LGBTQ+ charities.
The defenseman, who was born in Russia, told reporters after their victory, "I respect everybody and respect everybody's choices," adding that he declined to take part in the warmup "to stay true to myself and my religion." 
After Provorov opted out of participating in the Flyer's Pride Night charity event the NHL put out a statement that said players can decide which team and league initiatives to support.
"Hockey is for Everyone is the umbrella initiative under which the League encourages Clubs to celebrate the diversity that exists in their respective markets, and to work to achieve more welcoming and inclusive environments for all fans," the league said. "Clubs decide whom to celebrate, when and how — with League counsel and support. Players are free to decide which initiatives to support, and we continue to encourage their voices and perspectives on social and cultural issues."
New York Rangers: Sights and Sounds | Jan. 24 2022 Pride Night: