Santos admits lying about job & education-but little else
Santos has been embroiled in negative revelations as journalists continue to dig deeper into his professional & personal biography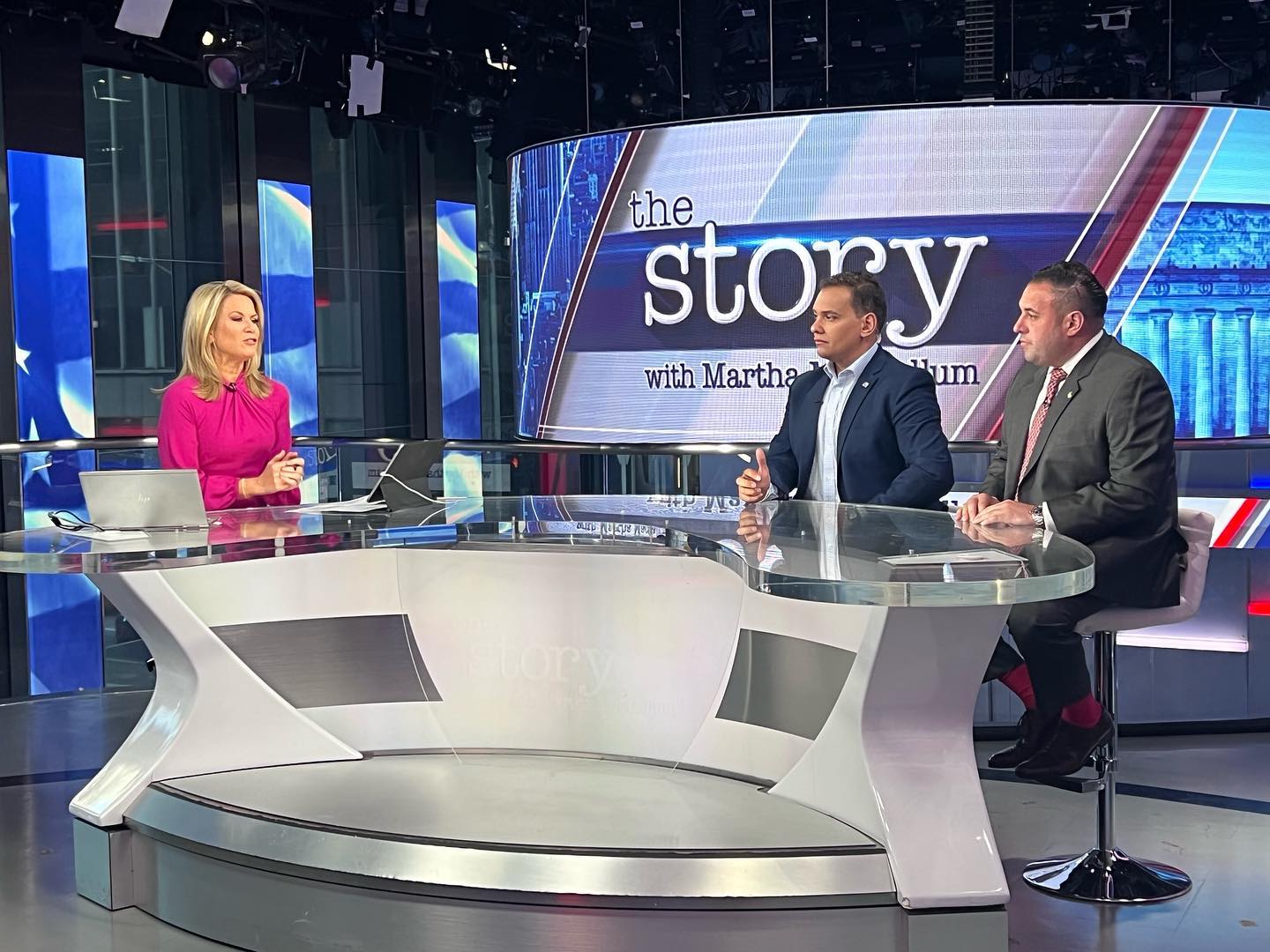 NEW YORK – The headline from Monday's New York Post read "Liar Rep.-elect George Santos admits fabricating key details of his bio," and in the accompanying article he admits that he deceived voters in New York's Third Congressional District regarding his work history and education.
Santos admitted that he had not graduated from any institution of higher learning or worked directly for Citigroup or Goldman Sachs – claims the Congressman-Elect repeatedly made on the campaign trail.
Santos did not address other questions or discrepancies about his life and career, insisting that he is "not a criminal" and pledging to assume office as planned when the new Congress is seated after the new year.
Santos, who ran as an openly gay candidate in New York's Third Congressional District, beat another openly gay candidate, Robert Zimmerman in a first-of-its kind House race in the Empire State.
New York's Third Congressional district encompasses northwestern Suffolk County and northern Nassau County on Long Island and the northeast neighborhoods in Queens.
Santos has been embroiled in a pile-on of negative revelations as journalists continue to dig deeper into his professional and personal biography that he ran on. The controversy escalated after the New York Times published an article accusing Santos of lying about several aspects of his past, including his education and work history.
Speaking with New York Post reporters Victor Nava and Carl Campanile, Santos said:
"My sins here are embellishing my resume. I'm sorry."
Santos confessed he had "never worked directly" for Goldman Sachs and Citigroup, chalking that fib up to a "poor choice of words."
The 34-year-old now claims instead that a company called Link Bridge, where he worked as a vice president, did business with both of the financial giants.
"I will be clearer about that. It was stated poorly," Santos said of the lie.
At Link Bridge, Santos said, he helped make "capital introductions" between clients and investors, and Goldman Sachs and Citigroup were "LPS, Limited Partnerships" that his company dealt with.
He also admitted that he never graduated from any college, despite previously claiming to have received a degree from Baruch in 2010.
One of the issues that angered New York's Jewish populace was his claims to Jewish ancestry and the lies about his grandparents surviving the Nazi Holocaust prior to and during World War 2.
The Long Island Press and New York City-based The Forward, formerly known as The Jewish Daily Forward, reported that in his online biography, Santos claims that his grandparents fled Jewish persecution in Ukraine, and then in Belgium during World War II to avoid the Nazi Holocaust. The Forward investigated these claims and found that Santos' grandparents were born in Brazil and seem to be Catholic.
Nassau County Legislator Joshua A. Lafazan (D – Woodbury Dist.18) from the Nassau County Legislature denounce the alleged falsehoods about Santos' claims of Jewish heritage, labeling the falsified biography as antisemitic to lie about having ancestors who survived the Holocaust.
"After multiple days of continued breaking news regarding Congressman-elect George Santos' fraudulent past, it is now being nationally reported that he lied regarding his grandparents fleeing the Holocaust," Lafazan said. "Exploiting the murder of 6 million Jews to win an election is arguably one of his most egregious acts yet. He must resign his election to the United States Congress immediately."
Santos told the Post that he's "clearly Catholic," but claimed his grandmother told stories about being Jewish and later converting to Catholicism.
"I never claimed to be Jewish," Santos said. "I am Catholic. Because I learned my maternal family had a Jewish background I said I was `Jew-ish.'"
At issue was also his sexual orientation after the Daily Beast discovered that he had been married to a woman whom he divorced the year prior to his first race in 2020 for Congress.
Santos had previously stated he had long been confident about his sexuality. In October, he told USA Today that he had not had any issue with his sexual identity over the last decade.
A Daily Beast article released this past Thursday revealed that Queens County, New York court records show that Santos, who has claimed to be openly gay, divorced from a woman named Uadla Santos in 2019.
Queens New York media outlet QNS was able to confirm with the Queens County Court that George and Uadla Santos got divorced in September 2019.
Santos confirmed to the Post on Monday that he was indeed married to a woman for about five years, from 2012 until his divorce in 2019, but insisted that he is now a happily married gay man.
"I dated women in the past. I married a woman. It's personal stuff," Santos said, adding that the relationship "got a little toxic."
"I'm very much gay," he says now. "I'm OK with my sexuality. People change. I'm one of those people who change."
The Daily Beast also failed to find a marriage record for Santos to the man he says is his husband.
Santos however did not address the lies he made during an interview with a Florida radio station that a company he owned and conducted business in Brevard County, Florida, had four employees murdered in the mass-shooting on June 12, 2016, at the Pulse Nightclub in Orlando.
From WKMG News 6 Orlando, Mother of Pulse victim calls NY congressman-elect's claims a lie:
The Orlando station and Talking Points Memo both revealed that Santos had recently re-registered a company in Florida, listing a Merritt Island address in Brevard County.
The Post also addressed the $11 million in assets reported in his financial disclosure report filed last September. Santos claimed those are tied to his Devolder consulting firm.
"All of my finances come from the firm. The assets are the contracts with the firm," he told The Post.
The office of New York Attorney General Letitia James is looking into issues with the 2022 congressional campaign run by Santos the Washington Blade's White House reporter has learned.
This week's reporting on Santos yielded calls for the Congressman-Elect to be investigated by U.S. Attorney's office in New York, the Federal Election Commission, Congressional House Ethics officials, and other legal actors.
On Thursday, the New York AG's office did not confirm whether it had formally begun an investigation.
In a published account Christmas Eve in the Post, and in several phone calls Saturday with the Los Angeles Blade, sources knowledgeable confirmed U.S. House Republican leadership's awareness of the deceptive political and personal résumé of the Congressman-elect.
Sources also noted that the topic became a "running joke" within the party's congressional leadership.
House Republican member grills USCG admiral over drag shows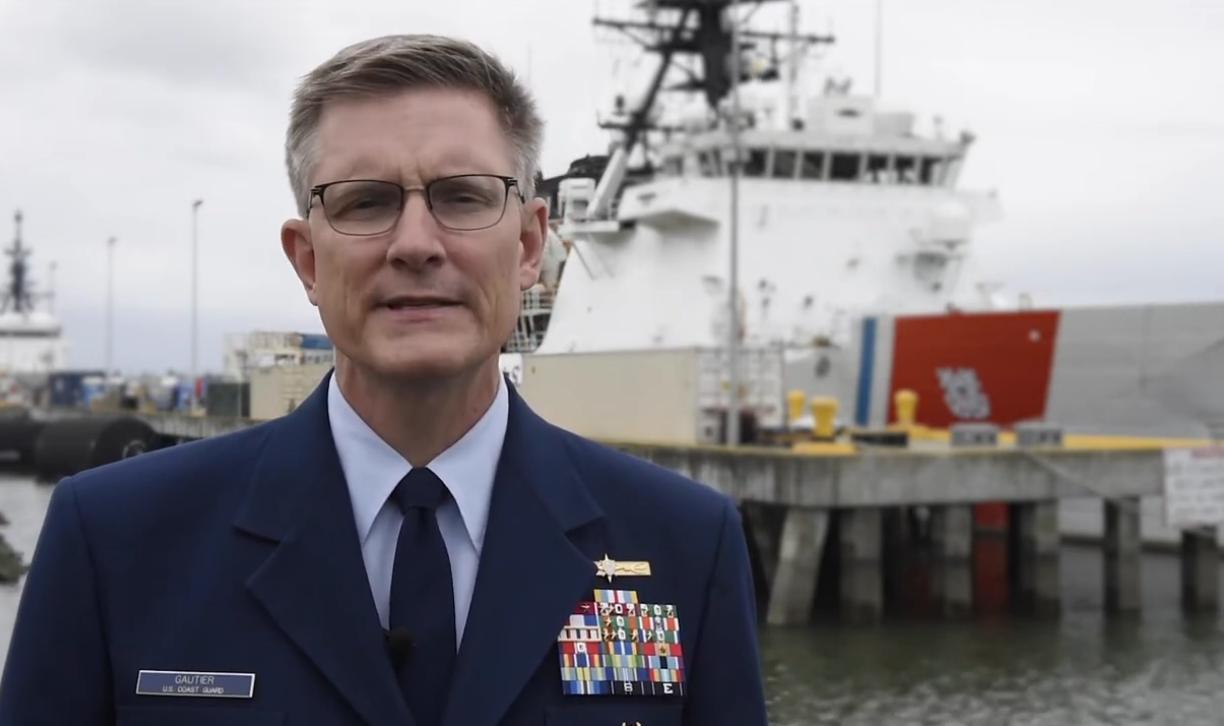 WASHINGTON – The U.S. Coast Guard's Deputy Commandant for Operations, Vice Admiral Peter W. Gautier, appeared in a hearing before the House Committee on Homeland Security on Thursday to answer congressional questions regarding U.S. Artic operations and planning strategies.
During the course of the hearing, Rep. Eli Crane (R-AZ), a member of the House GOP's far-right Freedom Caucus opened a line of inquires, not related to the hearing's focused agenda, which included questioning the admiral's length of service in the U.S. Coast Guard.
Crane aggressively questioned the admiral over retention and recruitment, which Gautier responded at one point that the ongoing long-term effects of the coronavirus pandemic could possibly be factored into recruiting new personnel. "Why do you think you're, across the military, having so many recruiting issues?" Crane asked and added, "You believe that COVID-19 the main reason the military is having its recruiting issues?"
Gautier responded saying "I'm an optimist sir so when you hear these things about eligibility because of weight and pharmaceuticals and stuff, is lower than average in the young population- that there isn't this propensity to serve. I heartedly disagree. I think that there are a lot of great young Americans that just don't know about the Coast Guard. That if they knew that we are law enforcement; we are military; that we clean up the environment; that we serve the American people I think you know that we will have a lot more folks coming in."
After thanking him for his answer Crane then asked the admiral: "To follow up on that, Do you think it might have anything to do with what you regularly hear as being described as some of the "wokeness" within the military such as CRT [critical race theory] training, DEI [Diversity, Equity, and Inclusion] training, drag shows on base, things like that. Do you think that has anything to do with it? Then he flatly stated: "You're kind of a loss on the focus of what the military is supposed to be about."
Clearly frustrated by Rep. Crane's position and attitude, Gautier responded: "You know, I just don't see that in the United States Coast Guard, what you're referring to and um our work force is the best workforce that I have seen in my 36 year career. The people that are in the Coast Guard today are better than ever before. A lot of them have college educations, a lot of them have had professional careers that want to do something different and better and that come to us. So I don't think so."
Crane then challenged the admiral: "You haven't seen any of that?" Gautier responded, "No." The congressman then asked: "You haven't seen a change in the culture of the military? How long have you been in admiral?" Gautier replied: "37 years." Crane then flatly stated: "With all due respect I find that hard to believe sir."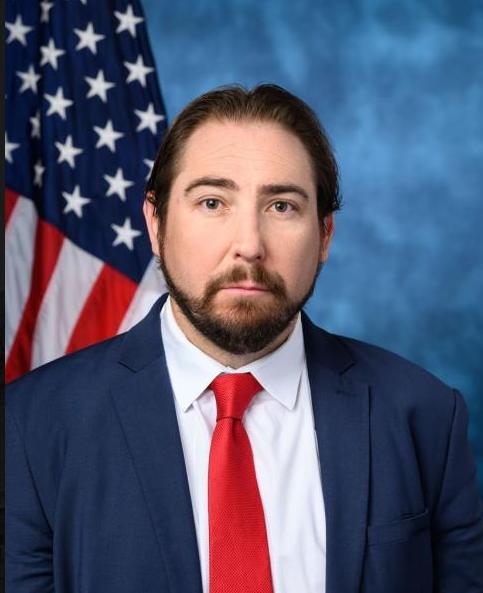 Crane, elected in 2022 after defeating incumbent Democrat Tom O'Halleran, is a former U.S. Navy SEAL and co-founded Bottle Breacher, a company that manufactures bottle openers made of 50-caliber shell casings. This past October, he was among the eight Republican members who voted to remove then House Speaker Kevin McCarthy (R-Calif.).
During a heated debate on the house floor last June regarding one of his proposed amendments to the annual defense budget and policy bill that would prohibit the Defense Department from requiring participation in training or support for "certain race-based concepts" in the hiring, promotion or retention of individuals, Crane angered Rep. Joyce Beatty (D-OH) when he said:
"My amendment has nothing to do with whether or not colored people or Black people or anybody can serve, okay? It has nothing to do with color of your skin… any of that stuff."
Beatty, a distinguished Black lawmaker, who had previously served as the chairwoman of the Congressional Black Caucus, immediately asked that Crane's offensive words be stricken from the House record.
"I am asking for unanimous consent to take down the words of referring to me or any of my colleagues as 'colored people,'" she said.
Crane at first tried to amend his remarks to "people of color" before Rep. Beatty interrupted and again said she wanted his words stricken. When no one in the chamber objected, the chair ordered it stricken by unanimous consent.
CBS News later reported that Crain said he "misspoke." "In a heated floor debate on my amendment that would prohibit discrimination on the color of one's skin in the Armed Forces, I misspoke. Every one of us is made in the image of God and created equal," Crane said in a statement.
Beatty however wasn't having it. First on Twitter posting:
"I am still in utter and disbelief that a Republican uttered the words 'colored people' in reference to African-American service members who sacrifice their lives for our freedom… I will not tolerate such racist and repugnant words in the House Chamber or anywhere in the Congress. That's why I asked that those words be stricken from the record, which was done so by unanimous consent."
Later in an interview with CBS News, the Ohio Democrat said she doesn't accept Crane's explanation that he "misspoke".
"He didn't misspeak," Beatty said. "He said clearly what, in my opinion, he intended to."
She said some lawmakers intend to hold a special order hour on Monday to address the issue through a series of speeches on the floor.
"It shows us directly why we need DEI (diversity, equity and inclusion)," Beatty explained. "DEI is not about just hiring a Black person or putting a person in the military or in college. It's about having diversity of thought."
"It's very frustrating to have to fight the battles on the United States House floor," she added.
Vice Admiral Peter W. Gautier assumed the duties of Coast Guard Deputy Commandant for Operations (DCO), in June 2022. Previously, he served as Deputy Commander, Coast Guard Pacific Area, and from 2018 to 2020, he served as Commander, Coast Guard Eleventh District in Alameda, California, where he directed all Coast Guard missions in California and the Eastern Pacific Ocean.
Gautier graduated from the U.S. Coast Guard Academy located in New London, Connecticut, as a member of the Class of 1987. This is the admiral's 37th year in the Coast Guard.