Sharply divided 11th Circuit upholds trans bathroom ban in Florida
Plaintiff contended that the high school's bathroom policy violated the Constitution's Equal Protection clause and Title IX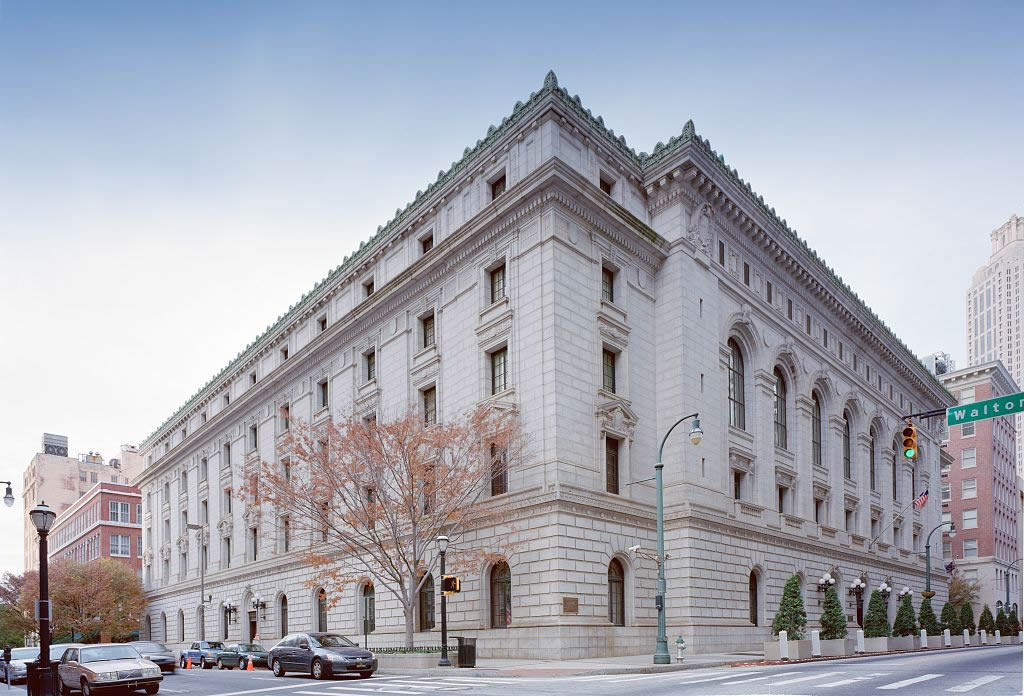 ATLANTA – The U.S. Circuit Court of Appeals for the 11th Circuit last week ruled in a 7-4 vote, that a Florida School District did not violate the U.S. Constitution nor federal civil rights laws by requiring students to use bathrooms corresponding to their biological sex as listed on their birth records.
All seven judges in the majority were appointed by Republican presidents, including six by former President Trump, while the four dissenting judges were Democratic appointees.
Because other federal appellate courts have issued previous rulings allowing a student to chose to use bathrooms based on their gender identity, an appeal to the United States Supreme Court is likely.
In June 2021, the high court declined to hear arguments in the earlier appeals court ruling of a former high school student who challenged his Virginia school district's bathroom policy.
Gavin Grimm was a sophomore at Gloucester County High School when he filed a federal lawsuit against the Gloucester County School District's policy that prohibited students from using bathrooms and locker rooms that did not correspond with their "biological gender."
The 4th U.S. Circuit Court of Appeals in Richmond in 2016 ruled in Grimm's favor.
The Biden administration had urged the 11th Circuit to strike down the Florida school board's policy. The White House had no immediate comment in regard to Friday's ruling.
The suit was brought by Drew Adams, a transgender man who sued in 2017 after being barred from using the boys' bathroom when he attended the Allen D. Nease High School in Ponte Vedra Beach, Florida.
"This is an aberrant ruling that contradicts the rulings of every other circuit to consider the question across the country," Tara Borelli, a lawyer with Lambda Legal representing Adams, said in a statement. "We will be reviewing and evaluating this dangerous decision over the weekend."
In the suit Reuters reported that Adams contended that the high school's bathroom policy violated the Constitution's Equal Protection clause and Title IX, which bars sex discrimination in education.
Writing for the majority, Circuit Judge Barbara Lagoa disagreed, saying the school board had an important interest in protecting students' privacy, and calling it "wrong" to suggest it relied on illegal stereotypes of transgender people.
The Trump appointee also said Title IX allows separate bathrooms based on biological sex, citing "the plain and ordinary meaning of 'sex' in 1972" when that law took effect.
She also warned that ruling for Adams could "transform schools' living facilities, locker rooms, showers, and sports teams into sex-neutral areas and activities. Whether Title IX should be amended to equate 'gender identity' and 'transgender status' with 'sex' should be left to Congress – not the courts."
Circuit Judge Jill Pryor, an appointee of Barack Obama, countered in dissent that by forcing Adams to use gender-neutral bathrooms, the St. Johns school board branded him with a "badge of inferiority" by deeming him "unfit" for equal protection.
"The Constitution and laws of the United States promise that no person will have to wear such a badge because of an immutable characteristic," Pryor wrote. "The majority opinion breaks that promise."
A legal analyst told the Blade that 11th's ruling is a victory for anti-LGBTQ+ activists and so-called family focused conservatives who continue to push anti-LGBTQ+ and anti-trans legislation, including trans bathroom ban measures across the U.S.
Last May, Oklahoma Senate Bill 615 passed the Oklahoma legislature and was quickly signed into law by Republican Governor Kevin Stitt. The law requires all pre-K through 12th grade public schools and public charter schools to restrict the use of multiple occupancy restrooms and other facilities at school based on the sex listed on an individual's original birth certificate.
Provisions in the language of the law requires schools to adopt disciplinary procedures to punish students who do not comply and allows parents and guardians to take legal action against any school that does not comply with the new law.
The American Civil Liberties Union (ACLU), the ACLU of Oklahoma Foundation (ACLU-OK), Lambda Legal, and pro-bono co-counsel Covington & Burling LLP filed a lawsuit this past September alleging that that S.B. 615 violates the Equal Protection Clause of the Fourteenth Amendment to the U.S. Constitution and Title IX of the Education Amendments of 1972, by discriminating on the basis of sex, gender identity, and transgender status. 
Federal Court upholds Washington state ban on conversion therapy
NCLR successfully moved to intervene in the lawsuit on behalf of Equal Rights Washington– the state's largest LGBTQ civil rights organization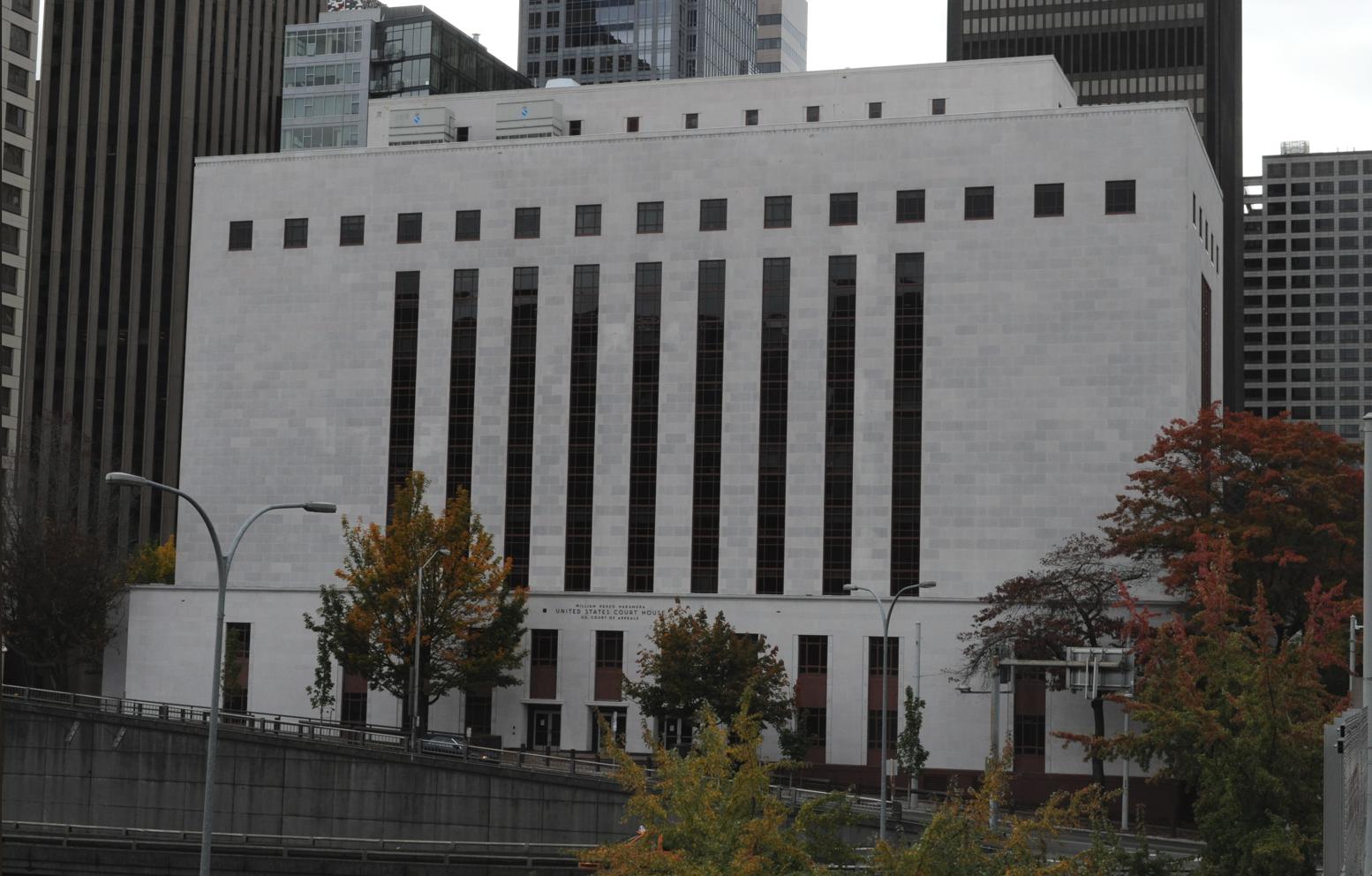 SEATTLE — The United States Court of Appeals for the Ninth Circuit on Monday rejected a therapist's request for the court to reconsider its previous decision upholding the State of Washington's law protecting minors from conversion therapy by licensed health professionals.
Conversion therapy is a dangerous and discredited practice that attempts to change a minor's sexual orientation or gender identity.
Washington prohibited licensed mental health professionals from subjecting minors to conversion therapy in 2018, as more than 20 other states have also done.
Last September, the ninth circuit wrote:  "In relying on the body of evidence before it as well as the medical recommendations of expert organizations, the Washington Legislature rationally acted by amending its regulatory scheme for licensed health care providers to add 'performing conversion therapy on a patient under age eighteen' to the list of unprofessional conduct for the health professions."
"The Ninth Circuit has affirmed that states can require licensed mental health providers to comply with ethical and professional standards prohibiting the use of unnecessary, ineffective, and harmful treatments on their minor patients," said Shannon Minter NCLR Legal Director. "These are common sense protections that unfortunately are necessary to prevent unethical therapists from defrauding parents and causing severe harm to LGBTQ youth. Every major medical and mental health organization in the country supports these laws, which are supported by decades of research and clear standards of care."
"We applaud the Ninth Circuit for permitting states to protect survivors like myself from the unethical practice of so-called 'conversion therapy," which has wreaked havoc on thousands of LGBTQ youth and their families," said Mathew Shurka, a "conversion therapy" survivor and co-founder of Born Perfect. 
In 2018, Washington passed a law prohibiting state-licensed therapists from engaging in conversion therapy with a patient under 18 years old. Every leading medical and mental health organization in the country has warned that these practices do not work and put young people at risk of serious harm, including depression, substance abuse, and suicide. Twenty-five states and over 100 localities have laws or administrative policies protecting youth from these practices or preventing the expenditure of state funds on conversion therapy.
In 2021, an anti-LGBTQ legal group filed a federal lawsuit challenging the new law on behalf of Brian Tingley, a "therapist" and advocate of "conversion therapy".
Tingley, who is represented by the Scottsdale, Arizona-based anti-LGBTQ Alliance Defending Freedom, (ADF), identifies himself as a "Christian licensed marriage and family therapist"  and alleges in the court filings that the provided definition of "conversion therapy" is "vague, content-biased, and biased against one perspective or point of view."
 The National Center for Lesbian Rights (NCLR) successfully moved to intervene in the lawsuit on behalf of Equal Rights Washington (ERW) – the state's largest LGBTQ civil rights organization and a primary supporter of the law during the legislative process. ERW and the State of Washington urged the court to uphold the law in light of the overwhelming consensus of medical and mental health professionals that conversion therapy poses a serious risk to the health and well-being of Washington's youth. In August 2021, the federal district court for the Western District of Washington upheld the law and rejected Tingley's challenge.
In September 2022, a three-judge panel of the Ninth Circuit affirmed the district court's decision, ruling that state laws protecting minors from conversion therapy by licensed health professionals are constitutional. Tingley then asked the full Ninth Circuit to order the September decision to be reconsidered by a larger panel of Ninth Circuit judges. Today, the court rejected that request. 
The court's order means that the September 2022 panel decision upholding the Washington law will be the Ninth Circuit's final decision in the case.