Federal Judge rules West Virginia can ban trans youth sports
"The legislature's definition of 'girl' based on 'biological sex' is substantially related to equal athletic opportunities for females"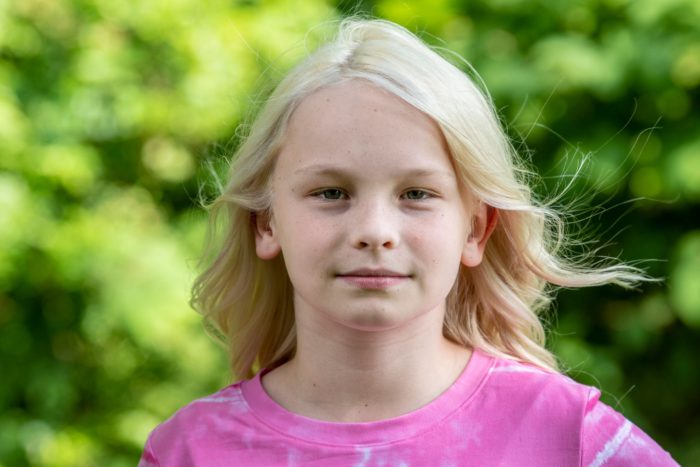 CHARLESTON, W.Va. — U.S. District Court Judge Joseph Goodwin for the Southern District of West Virginia ruled last Friday that the ban on transgender athletes competing in female school sports that the state's Gov. Jim Justice signed into law in 2021 is constitutional.
"I recognize that being transgender is natural and is not a choice," Goodwin wrote in his decision. "But one's sex is also natural, and it dictates physical characteristics that are relevant to athletics."
The ruling came in the lawsuit challenging the ban filed by Lambda Legal, the American Civil Liberties Union, the ACLU of West Virginia and Cooley LLP on behalf of then 11-year-old Becky Pepper-Jackson, the plaintiff in the lawsuit.
When the suit was filed, Josh Block, senior staff attorney with the ACLU LGBTQ & HIV Project said: "Becky — like all students — should have the opportunity to try out for a sports team and play with her peers. We hope this also sends a message to other states to stop demonizing trans kids to score political points and to let these kids live their lives in peace." 
West Virginia Attorney General Patrick Morrisey applauded the decision Thursday.
"This is not only about simple biology, but fairness for women's sports, plain and simple," the attorney general said. "Opportunities for girls and women on the field are precious and we must safeguard that future."
NPR and the Associated Press reported the plaintiff's lawsuit did not challenge whether schools should be allowed to have separate sports teams for males and females, and Goodwin was tasked with determining whether the Legislature's definition of the terms "girl" and "woman" is constitutionally permissible. The Save Women's Sports Bill signed by Republican Gov. Jim Justice says they mean anyone assigned the female gender at birth.
"The legislature's definition of 'girl' as being based on 'biological sex' is substantially related to the important government interest of providing equal athletic opportunities for females," Goodwin determined.
The judge also rejected the plaintiff's claim that the state law violated Title IX, the landmark gender equity legislation enacted in 1972.
Newsom on federal court allowing domestic violence abusers guns
"These three zealots are hellbent on a deranged vision of guns for all, leaving government powerless to protect its people"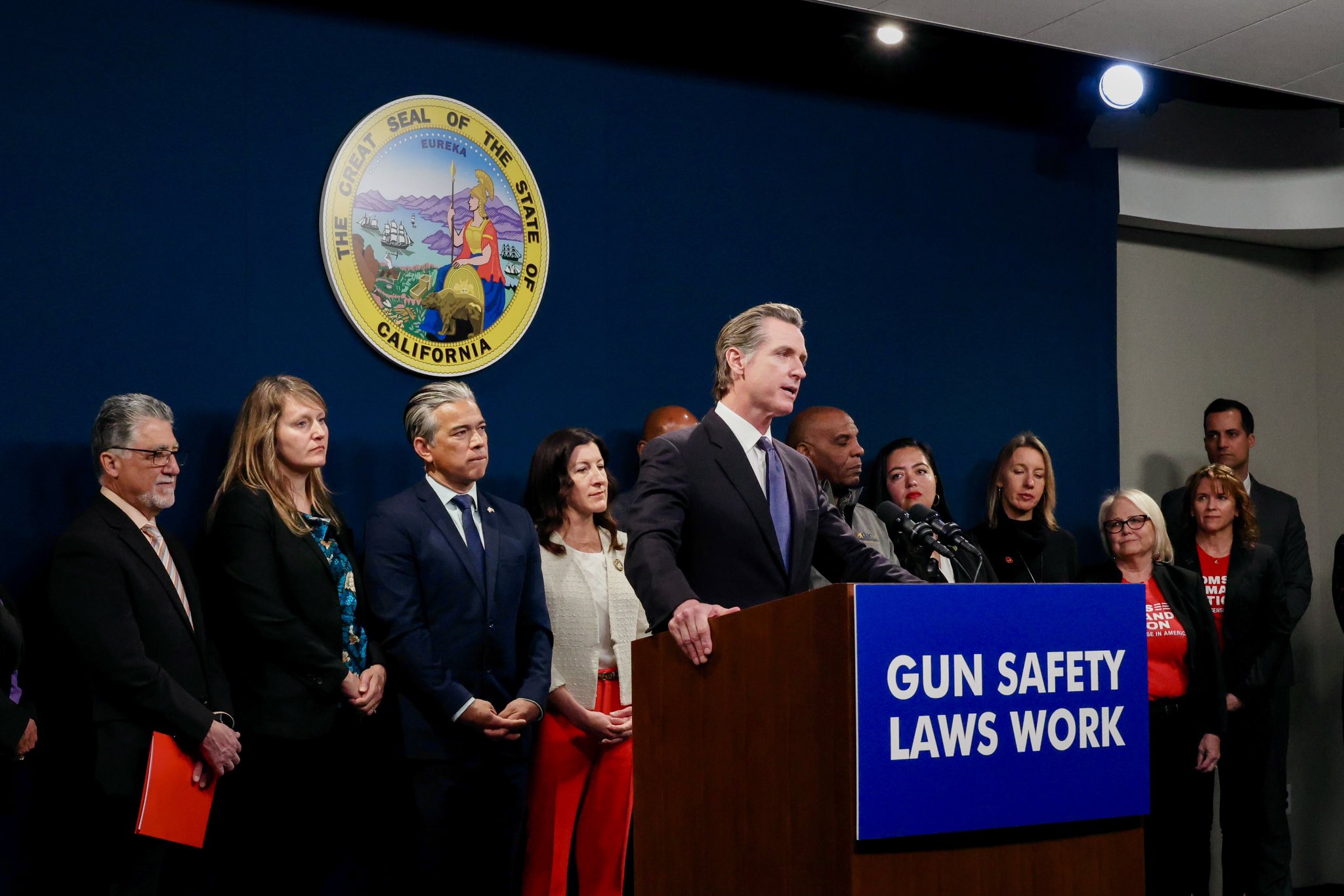 NEW ORLEANS – On Thursday, a three judge panel from the Fifth U.S. Circuit Court of Appeals, ruled that the federal law prohibiting individuals from "possessing a firearm while under a domestic violence restraining order" is unconstitutional.
Judge Cory Wilson, a Trump appointee, writing in the majority opinion in United States v. Rahimi, stated the federal law targeting those believed to pose a domestic violence threat could not stand under the Bruen test, a significant U.S. Supreme Court June 23, 2022 decision which requires that gun laws have a historical analogy to the firearm regulations in place at the time of the Constitution's framing and the Second Amendment.
CNN reported that the 5th Circuit panel was not persuaded by the historical parallels put forward by the US Justice Department, which was defending the conviction of a person who possessed a firearm while under a domestic violence restraining order that had been imposed after he was accused of assaulting his ex-girlfriend. The Justice Department argued that the domestic violence law was analogous to 17th-and 18th century regulations that disarmed "dangerous" persons.
Ian Millhiser a lawyer and constitutional expert reporting for Vox noted:
The immediate impact of this decision is that Zackey Rahimi, who "was subject to an agreed civil protective order entered February 5, 2020, by a Texas state court after Rahimi's alleged assault of his ex-girlfriend," may not be convicted of violating the federal ban on gun possession by domestic abusers.
More broadly, because the decision was handed down by the U.S. Court of Appeals for the Fifth Circuit, which presides over federal lawsuits in Louisiana, Mississippi, and Texas, this federal law can no longer be enforced in those three states.
In Sacramento, California Governor Gavin Newsom issued a statement after the judicial panel struck down the federal law:
"Now, a federal appeals court has ruled domestic abusers have the right to carry firearms. Where is the line? Who's next?
"Judge Cory Wilson, Judge James Ho, and Judge Edith Jones.
"These three zealots are hellbent on a deranged vision of guns for all, leaving government powerless to protect its people. This is what the ultra-conservative majority of the U.S. Supreme Court wants. It's happening, and it's happening right now.
"Wake up, America – this assault on our safety will only accelerate. This is serious – and it's coming to California. We are probably only weeks away from another activist judge, Judge Roger Benitez, striking down California's bans on assault weapons and large capacity magazines. California will continue to fight against these extremist judges to protect our residents' right to be free from gun violence."