Sheila Kuehl honored with Hero Award
Kuehl will be honored on Jan. 18 during the Los Angeles Blade's Best of LGBTQ LA Readers' Choice Awards 2023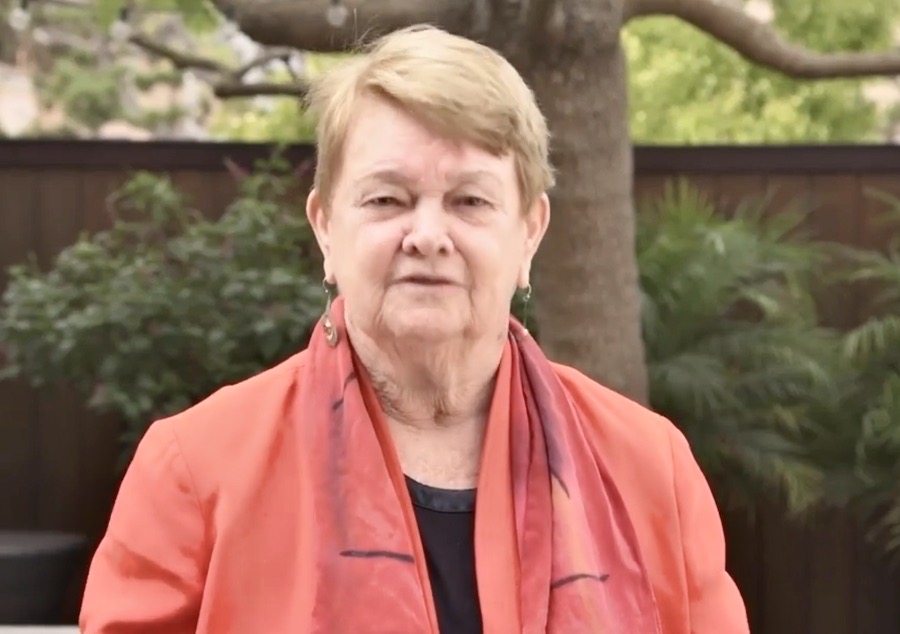 By Karen Ocamb | WEST HOLLYWOOD – "I haven't been this happy since I was in my 20s," says out former Los Angeles County Supervisor Sheila Kuehl, who will celebrate her 82nd birthday on Feb. 9. "The freedom of deciding or not deciding every day what you want to do without any weight on you, without any expectations on you, without any demands on you, is enormously freeing and really, really pleasant."
After almost three decades as an elected leader and actively fighting for progressive issues, Kuehl's final day in office representing the Third District was Nov. 22, 2022 — a day filled with celebration and grateful tears shed by colleagues and friends.
Now she'll have time to write. The working title for her planned autobiography is "My Life As I Remember It: Probably a Novel."
Much of that life has been in service of advancing LGBTQ rights, for which Kuehl is being honored by the Los Angeles Blade and the Ari Getty Foundation on Jan. 18 at 10 DTLA during the Blade's Best of LGBTQ LA Readers' Choice Awards 2023.
In an odd flash of fickle fate, Kuehl culminated her long legislative career in much the way as she began it — protected by bodyguards from threatening bullies. In 1994, the bullies were knuckle-dragging followers of Far Right rhetorical bombastic bomb-thrower Newt Gingrich. Today, the bullies are followers of Gingrich's heir, Donald Trump, some of whom the Department of Justice considers domestic terrorists.
In Kuehl's case, her primary bully was LA County Sheriff Alex Villanueva, who LA Magazine dubbed "the Donald Trump of L.A. Law Enforcement." Last Sept. 14, after two years of fiercely fighting Villanueva over alleged LASD wrongdoing, a slew of Sheriff's deputies pounded on Kuehl's door at 7:00am, served her with a search warrant in a corruption investigation, and escorted her outside barefoot to a face a throng of reporters and TV news cameras.
The raid was big news but backfired on Villanueva, who subsequently lost his bid for re-election. The LA Times reported succinctly: "A Times review of the case found it is based on the testimony of just one person, a former Metro employee named Jennifer Loew, who brought her bribery complaint to at least fourlaw enforcement agencies, but found a receptive audience only at the Sheriff's Department. The Times found no evidence to support Loew's allegation."
1994 was also a year of living dangerously. Gingrich was elevated to the traditionally respected position of Speaker of the US House of Representatives and pledged to implement his anti-gay, lie-based Contract with America, civility be damned. Meanwhile Kuehl and her best friend Torie Osborn were watching a new LGBTQ movement grow and get stronger as thousands of LGBTQ people, AIDS activists, Queer Nationals and allies took over the streets in 1991 after California GOP Gov. Pete Wilson vetoed AB 101, the gay rights bill he had promised to sign.
"Thousands and thousands of us were on the street, as opposed to just being in the closet and hiding in a lot of shame," says Kuehl. "I had not really thought about running. I was engaged in more of the Women's Movement, especially domestic violence issues, sexual assault issues, trying to get any law in California to deal with domestic violence, which it didn't have at the time. We founded the California Women's Law Center.
"There was a lot going on in the '70s and '80s and there was a lot to push back against," Kuehl continues. "There's a difference between working towards something when there's nothing there and working to gain something back — like the loss of Roe v Wade (the federal law permitting abortion). Our expectations grew, but there was nothing in place to protect us. I actually had not thought about running. But I had been up and back to Sacramento many times testifying on new domestic violence bills that I helped to draft before I was elected and I understood from sitting for so many hours at committee hearings that there was no silver bullet genius talent in these members, that they were just like me — and in some cases, less capable because they hadn't been to law school. They didn't really understand the issues."
Then, on Jan. 17, 1994, two earthquakes happened at once – the Northridge earthquake and Kuehl's decision to enter politics.
"There was broken glass and fallen pictures and glasses and everything all over my house. I picked up the LA Times and it says, 'Terry's not running,'" she recalls, referring to Assemblymember Terry Friedman. "I think, 'Okay, this is my chance if I'm going to be one of those people sitting in those chairs and try to make a difference.' I started exploring running, and frankly, I didn't think at that moment about how historic it would be. I didn't think about being the first gay person if I got through whatever. I felt more like a feminist progressive that needed to be there to add that voice to the table."
Kuehl quickly discovered that she was making history. But her victory as the first gay person elected to the California State Legislature was fraught with danger, with so many death threats, then-Assembly Speaker Willie Brown ordered a bodyguard for her protection. "I had to wear a bulletproof vest the whole first year that I was in the legislature," Kuehl told Spectrum News1.
But braving those threats and doing the work, then and now, is not the only reason Sheila Kuehl is an LGBTQ hero. She recognizes her place in the largely invisible long span of LGBTQ history.
"Just as people have said they're standing on my shoulders," Kuehl says, "I stood on a lot of shoulders, too."
******************************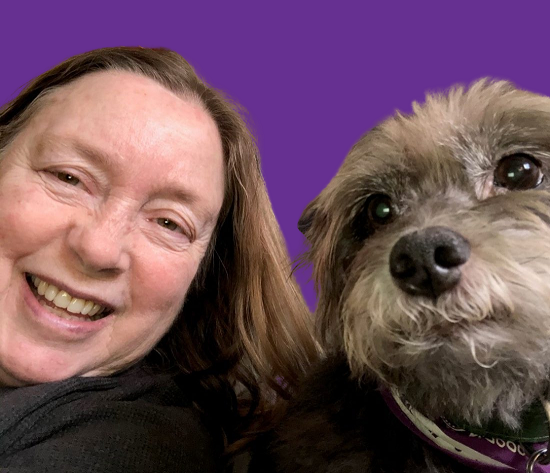 Karen Ocamb is the former news editor of the Los Angeles Blade. She is an award-winning journalist who, upon graduating from Skidmore College, started her professional career at CBS News in New York.
Ocamb started in LGBTQ media in the late 1980s after more than 100 friends died from AIDS. She covered the spectrum of the LGBTQ movement for equality until June 2020, including pressing for LGBTQ data collection during the COVID pandemic.
Since leaving the LA Blade Ocamb joined Public Justice in March of 2021 to advocate for civil rights and social, economic, and racial justice issues.
She lives in West Hollywood, California with her two rescue dogs.
Monterey Park grieves as investigators probe for a motive
As the community grieves the Langley Senior Center in Monterey Park has become a resource center for survivors and families of the victims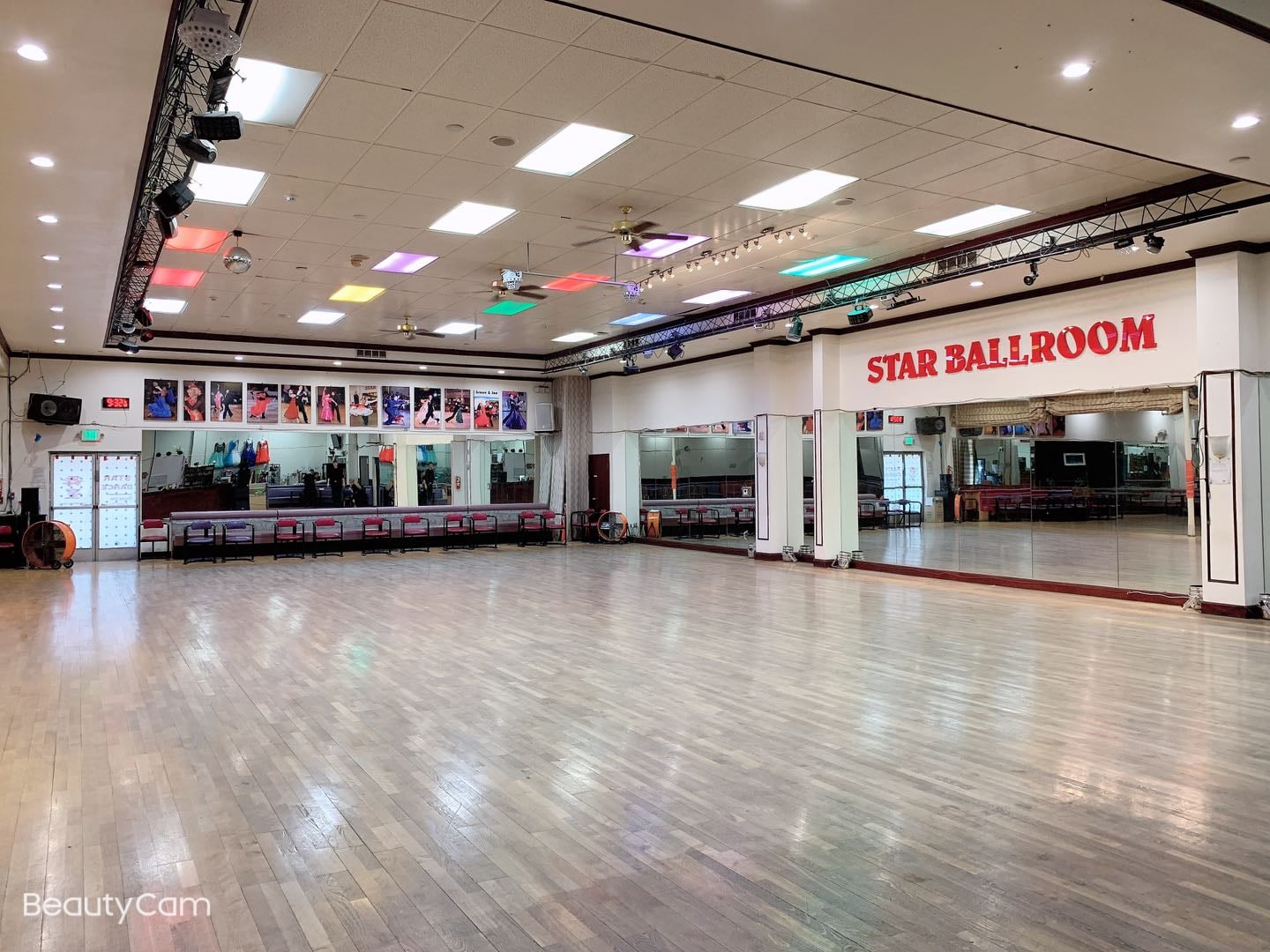 MONTEREY PARK, Calif. – As Monterey Park police and the Los Angeles County Sheriff's Department homicide investigators piece together the events of Saturday's massacre at the Star Ballroom on the eve of the Lunar New Year, the majority-Asian community is in deep grief.
UPDATE from the Los Angeles Times Monday:
The death toll in the Lunar New Year mass shooting in Monterey Park rose to 11 Monday, after one person who was injured in the massacre died at the hospital.
The first 10 victims were all in their 50s, 60s or 70s, according to the L.A. County coroner. Only two – My Nhan, 65, and Lilan Li, 63 – have been identified by name. No age or name was immediately given for the latest victim.
A spokesperson for the LA County Sheriff's Department told the Blade Monday that detectives are attempting to determine the motive that drove 72-year-old Huu Can Tran to kill 10 people and wound 10 others in the mass shooting at the Star Ballroom before traveling to the Lai Lai Ballroom in Alhambra. Tran was forcibly disarmed and fled in a White cargo van.
Tran was later found deceased from a self-inflicted gunshot would hours later after a stand-off with LASD and local police tactical units in Torrance.
Law enforcement sources said that the investigation is focused on Tran's prior interactions at two dance studios targeted and whether jealousy over a relationship was a possible motive stressing that the investigation is in its early stages. But detectives believe that Tran had frequented both clubs.
Speaking to reporters, Congresswoman Judy Chu who represents the area and is herself a former Mayor and City Councilmember of Monterey Park stated: "I still have questions in my mind, which is: What was the motive for this shooter? Did he have a mental illness? Was he a domestic violence abuser? How did he get these guns and was it through legal means or not?"
Brandon Tsay, 26, who helps run the Lai Lai dance hall with his family, spoke to ABC News' Robin Roberts in an interview Monday on "Good Morning America," telling her he heard the front door click close behind him.
He told Roberts that the gunman was "looking around the room" as if he was "looking for targets — people to harm."
"That's when I turned around and saw that there was an Asian man holding a gun. My first thought was I was going to die here, this is it."
"He started prepping the weapon and something came over me," Tsay said. "I realized I needed to get the weapon away from him. I needed to take this weapon, disarm him or else everybody would have died."
"When I got the courage, I lunged at him with both my hands, grabbed the weapon and we had a struggle," he added. "We struggled into the lobby, trying to get this gun away from each other. He was hitting me across the face, bashing the back of my head."
Tsay speaking with ABC News' Robin Roberts on "Good Morning America:"
As the community grieves the Langley Senior Center in Monterey Park has become a resource center for survivors and families of the victims. The American Red Cross, Los Angeles Mayor's Crisis Response Team and the Department of Mental Health are there to offer assistance. The center is located at 400 W Emerson Ave.
A GoFundMe has created a central page with all verified fundraising campaigns.