Mass shooting in Monterey Park kills 10- police search for gunman
The Sheriff said that because of ongoing investigation & search for the suspect he was limited in being able to provide some specific details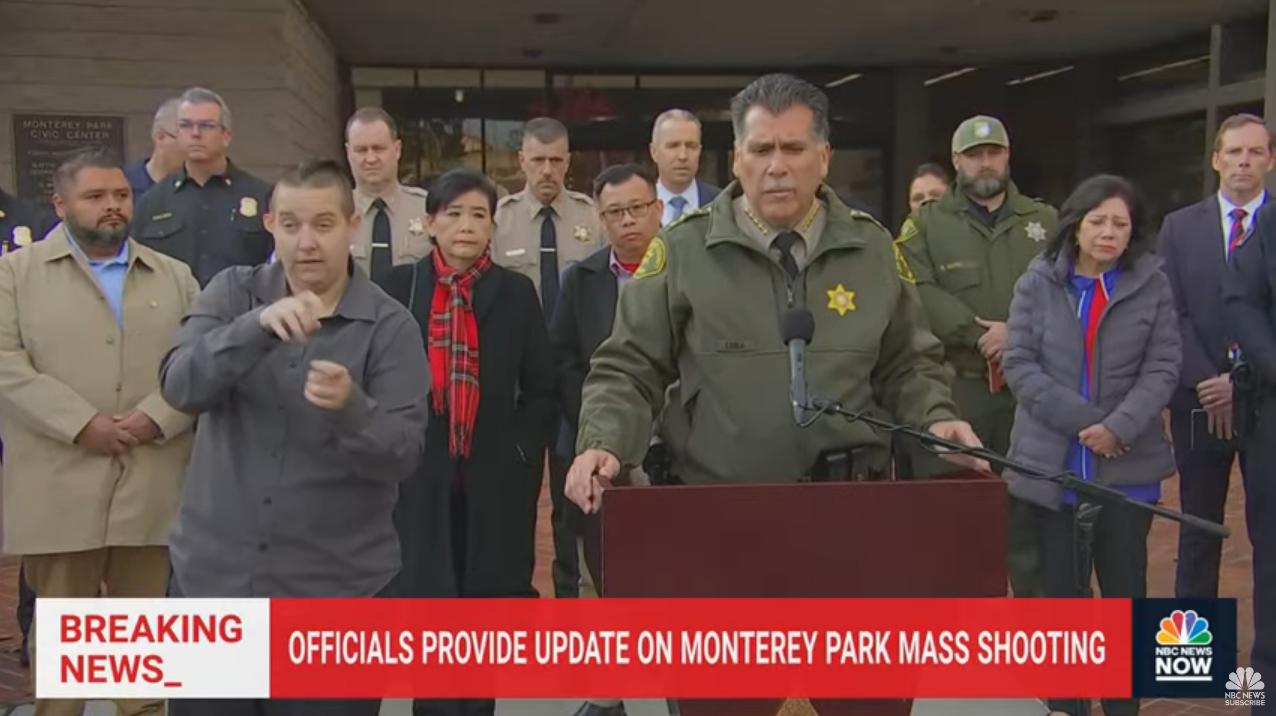 MONTEREY PARK – A man walked into a ballroom dance studio in Monterey Park on Saturday night and opened fire killing 10 people Los Angeles County Sheriff Department spokesperson Capt. Andrew Meyer told reporters.
Los Angeles County Sheriff Robert Luna told reporters in a press conference outside of the Monterey Park Civic Center Sunday morning that his agency, in partnership with other regional law enforcement agencies and the FBI, are actively searching for the shooting suspect, an Asian male between the age range of 30 to 50.
According to the Sheriff, the victims were 5 females and 5 males. The mass shooting, one of California's worst in recent memory, happened at around 10:22 p.m., sheriff's Capt. Andrew Meyer told reporters Sunday morning. "When officers arrived on scene, they observed numerous individuals, patrons pouring out of the location, screaming. The officers made entry to the location and located additional victims," Meyer said.
Monterey Park Police Chief Scott Wiese said that because his agency was wrapping up the Lunar New Year event from earlier in the day and because the location of the shooting was so close to the department his officers was able to respond immediately to the 911 reports of the incident.
Sheriff Luna said that because of ongoing investigation and the search for the suspect he was limited in being able to provide some specific details, the Sheriff also did not label the incident a hate crime but indicated all options are on the table. Monterey Park Police Chief Wiese told reporters that his investigators think that it was unrelated to the massive Lunar New Year celebration.
Equality California, the nation's largest statewide LGBTQ+ civil rights organization, released a statement from Executive Director Tony Hoang in response to the mass shooting in Monterey Park on Lunar New Year's Eve:
"My heart breaks for the victims of last night's shooting in Monterey Park, their families and loved ones. A day of celebration for so many in our API communities, as we welcome the Lunar New Year, has become a day of mourning. Equality California stands ready with our partners to support those impacted, as we continue to combat hate and gun violence that fueled this horrific attack."
**********************************************************************
Monterey Park grieves as investigators probe for a motive
As the community grieves the Langley Senior Center in Monterey Park has become a resource center for survivors and families of the victims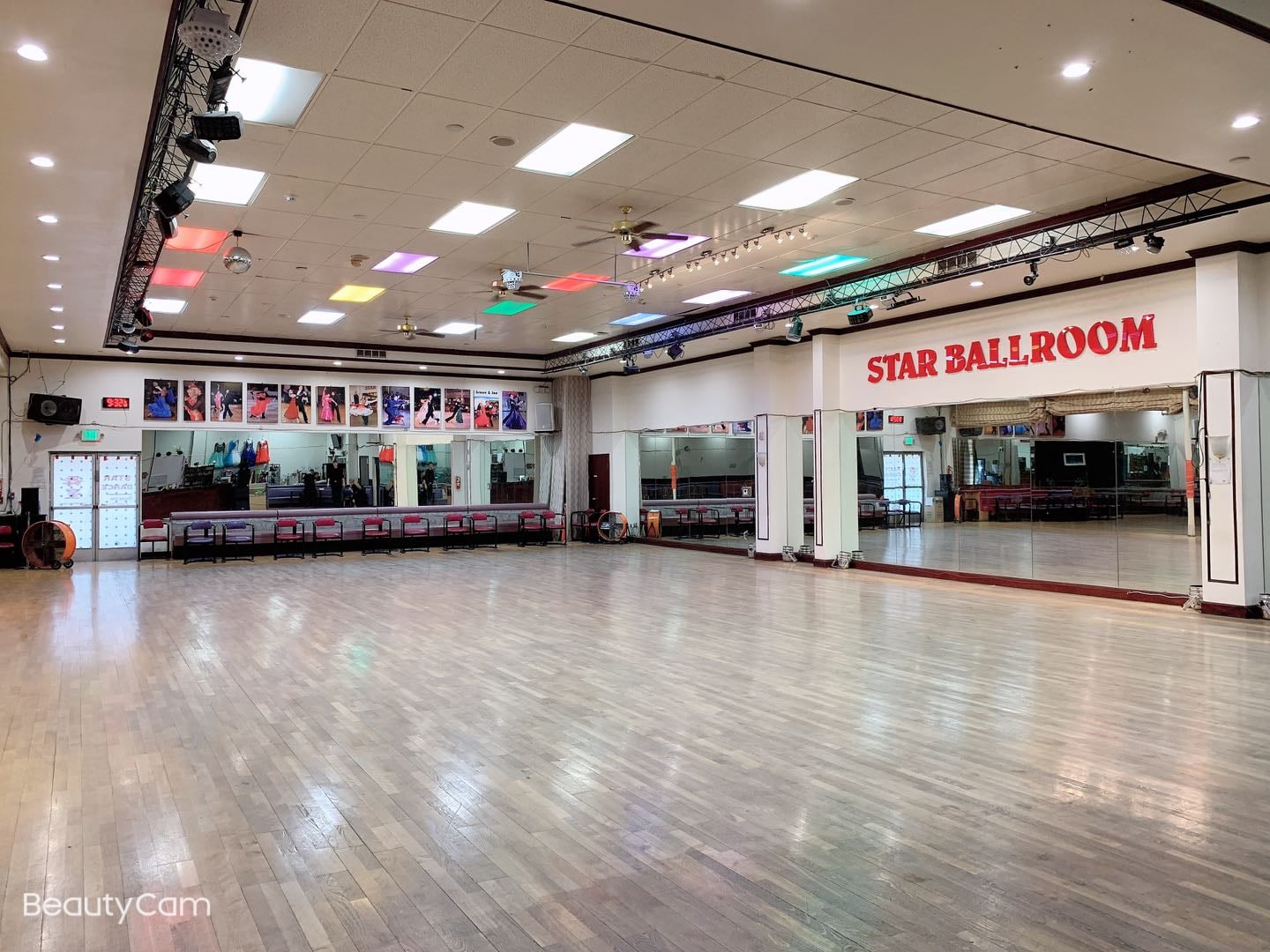 MONTEREY PARK, Calif. – As Monterey Park police and the Los Angeles County Sheriff's Department homicide investigators piece together the events of Saturday's massacre at the Star Ballroom on the eve of the Lunar New Year, the majority-Asian community is in deep grief.
UPDATE from the Los Angeles Times Monday:
The death toll in the Lunar New Year mass shooting in Monterey Park rose to 11 Monday, after one person who was injured in the massacre died at the hospital.
The first 10 victims were all in their 50s, 60s or 70s, according to the L.A. County coroner. Only two – My Nhan, 65, and Lilan Li, 63 – have been identified by name. No age or name was immediately given for the latest victim.
A spokesperson for the LA County Sheriff's Department told the Blade Monday that detectives are attempting to determine the motive that drove 72-year-old Huu Can Tran to kill 10 people and wound 10 others in the mass shooting at the Star Ballroom before traveling to the Lai Lai Ballroom in Alhambra. Tran was forcibly disarmed and fled in a White cargo van.
Tran was later found deceased from a self-inflicted gunshot would hours later after a stand-off with LASD and local police tactical units in Torrance.
Law enforcement sources said that the investigation is focused on Tran's prior interactions at two dance studios targeted and whether jealousy over a relationship was a possible motive stressing that the investigation is in its early stages. But detectives believe that Tran had frequented both clubs.
Speaking to reporters, Congresswoman Judy Chu who represents the area and is herself a former Mayor and City Councilmember of Monterey Park stated: "I still have questions in my mind, which is: What was the motive for this shooter? Did he have a mental illness? Was he a domestic violence abuser? How did he get these guns and was it through legal means or not?"
Brandon Tsay, 26, who helps run the Lai Lai dance hall with his family, spoke to ABC News' Robin Roberts in an interview Monday on "Good Morning America," telling her he heard the front door click close behind him.
He told Roberts that the gunman was "looking around the room" as if he was "looking for targets — people to harm."
"That's when I turned around and saw that there was an Asian man holding a gun. My first thought was I was going to die here, this is it."
"He started prepping the weapon and something came over me," Tsay said. "I realized I needed to get the weapon away from him. I needed to take this weapon, disarm him or else everybody would have died."
"When I got the courage, I lunged at him with both my hands, grabbed the weapon and we had a struggle," he added. "We struggled into the lobby, trying to get this gun away from each other. He was hitting me across the face, bashing the back of my head."
Tsay speaking with ABC News' Robin Roberts on "Good Morning America:"
As the community grieves the Langley Senior Center in Monterey Park has become a resource center for survivors and families of the victims. The American Red Cross, Los Angeles Mayor's Crisis Response Team and the Department of Mental Health are there to offer assistance. The center is located at 400 W Emerson Ave.
A GoFundMe has created a central page with all verified fundraising campaigns.