ACLU: 120 new anti-LGBTQ bills in the first few weeks of 2023
"Across the country, trans people & families are gearing up to fight back- prevent every one of these bills from becoming law"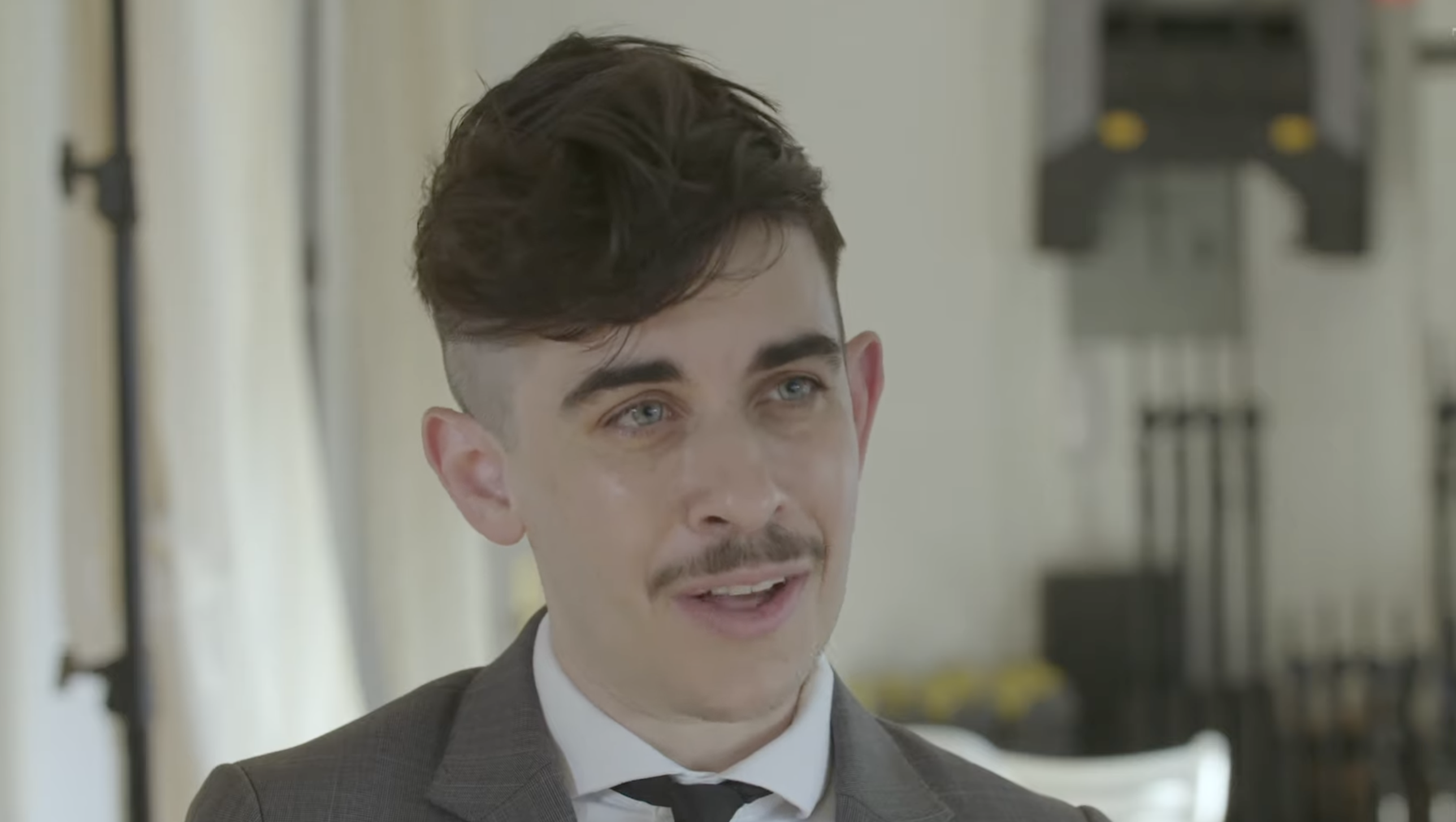 NEW YORK – Lawmakers across the country have introduced more than 120 anti-LGBTQ bills so far this year, according to a press release issued Thursday by the ACLU, America's largest and best-known litigation and lobbying group for individual rights and civil liberties.
In a press release announcing the findings, the ACLU introduced a digital dashboard, which summarizes the proposed anti-LGBTQ policies, organizes the bills by category, and tracks their progress through state legislatures.
"These bills represented a coordinated effort to deny transgender people our freedom, our safety, and our dignity," said Chase Strangio, deputy director for transgender justice at the ACLU's LGBTQ & HIV Project.
"Across the country, trans people and our families are gearing up to fight back and prevent every one of these bills from becoming law," he said in the press release.
Last year, the ACLU reports there were a record breaking 278 bills targeting LGBTQ people, of which 20 have become law. The group's litigation team has fought against "bills across the country restricting access to gender-affirming health care, barring trans people from updating identity documents, and denying transgender students equal access to school facilities and activities, as well as defending inclusive policies from political and legal attacks."
Additionally, the ACLU has brought lawsuits challenging book bans that target materials with LGBTQ characters or themes and represented parties in litigation over a Texas law that criminalizes parents who facilitate their trans children's access to guideline directed, medically necessary healthcare treatments and procedures.
The number of new anti-LGBTQ legislative proposals seen in the first few weeks of 2023 is especially remarkable considering that some state legislatures have not yet begun filing new bills.
In a Washington Blade article published Wednesday, activist and legislative researcher Erin Reed said that in addition to the fact that lawmakers are now on track to eclipse last year's record number of anti-LGBTQ bills, the proposals introduced so far this year have tended to be more extreme and cruel than in years past.
The ACLU has categorized them in seven primary focus areas: healthcare access, schools and education, free speech and expression, access to accurate IDs, Weakening Civil Rights Laws, Public Accommodations, and Other Anti-LGBTQ Bills.
The ACLU's press release describes each of these types of legislative proposals:
Health Care Access

Lawmakers are targeting access to medically-necessary health care for transgender people. Many of these bills ban affirming care for trans youth, and can even create criminal penalties for providing this care. 35 bills target health care access for transgender people.

Schools & Education

State lawmakers are trying to prevent trans students from participating in school activities like sports, force teachers to out students, and censor in-school discussions of LGBTQ people and issues. 58 bills target LGBTQ rights in schools and educational settings.

Free Speech & Expression

Despite the safeguards of the First Amendment's right to free expression, politicians are fighting to restrict how and when LGBTQ people can be themselves, limiting access to books about them and trying to ban or censor performances like drag shows. 19 bills target freedom of speech and expression for LGBTQ people.

Access to Accurate IDs

These bills attempt to limit the ability to update gender information on IDs and records, such as birth certificates and driver's licenses. Four bills target the right to accurate identity documents for transgender people.

Weakening Civil Rights Laws

These bills attempt to undermine and weaken nondiscrimination laws by allowing employers, businesses, and even hospitals to turn away LGBTQ people or refuse them equal treatment. Seven bills seek to weaken existing civil rights laws.

Public Accommodations

These bills prohibit transgender people from using facilities like public restrooms and locker rooms.

Other Anti-LGBTQ Bills

These bills don't quite fit in any of the other categories, but nonetheless target the rights of LGBTQ people. Examples include restrictions on marriage and bills preempting local nondiscrimination protections. Five bills target LGBTQ people and rights, including proposed amendments to define transgender people out of existence.
Reports indicate George Santos was a drag queen in Brazil
Santos' alleged financial malfeasance & potential violations of campaign finance laws have triggered investigations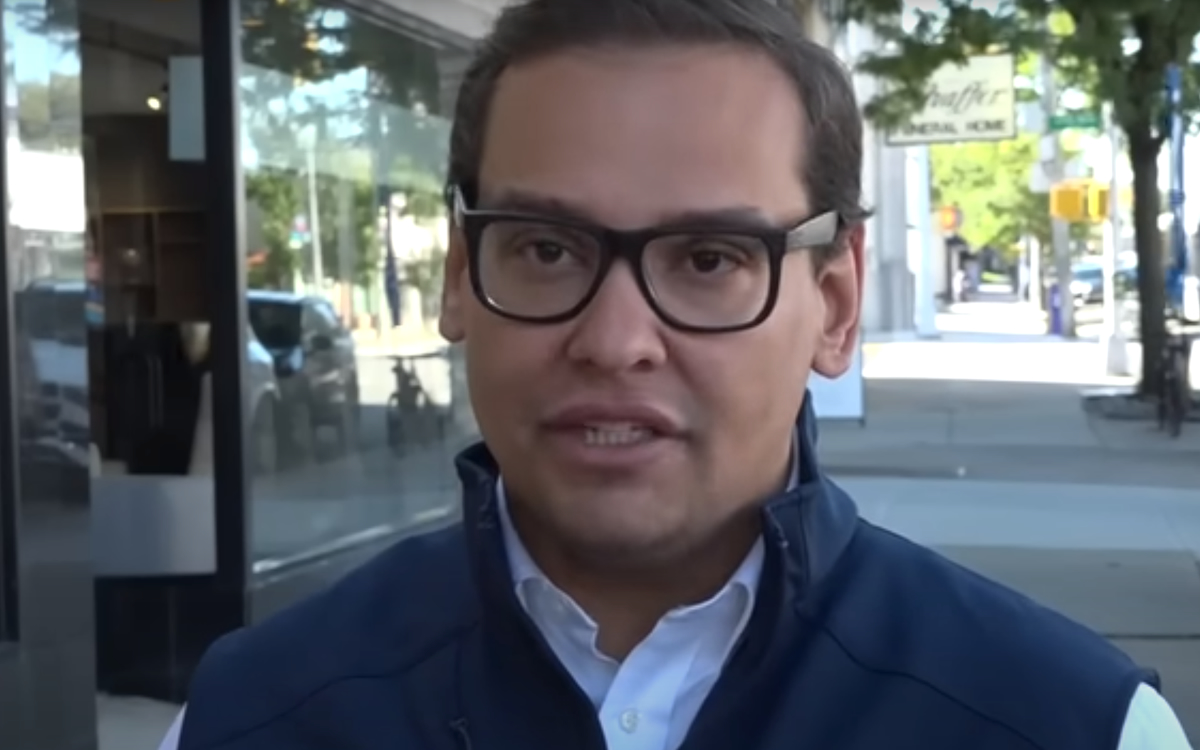 WASHINGTON — Embattled U.S. Rep. George Santos (R-N.Y.) was a drag performer in his native Brazil about 15 years ago, according to a Reuters article published on Wednesday that quoted two former acquaintances.
Despite the online circulation of photos appearing to show the congressman dressed in drag, Santos denied the report on Thursday.
"The most recent obsession from the media claiming that I am a drag queen or 'performed' as a drag queen is categorically false," tweeted the New York Republican. "The media continues to make outrageous claims about my life while I am working to deliver results."
"I will not be distracted nor fazed by this," added Santos.
The most recent obsession from the media claiming that I am a drag Queen or "performed" as a drag Queen is categorically false.

The media continues to make outrageous claims about my life while I am working to deliver results.

I will not be distracted nor fazed by this.

— George Santos (@Santos4Congress) January 19, 2023
Bruna Benevides of Associação Nacional de Travestis e Transsexuais (National Association of Travestis and Transsexuals), a Brazilian transgender rights group known by the acronym ANTRA, in a Jan. 1 tweet in response to a New York Times story about Santos said his drag name was Kitara Ravache.
BREAKING: a Brazilian drag performer and others claim George Santos was a drag performer under the name Kitara Ravache. Not confirmed but certainly looks like Santos.

Important context here that Republican electeds have directed hate and violence towards the drag community. pic.twitter.com/IOvwiHYlUq

— Kaivan Shroff (@KaivanShroff) January 18, 2023
Benevides has yet to respond to the Washington Blade's request for comment. A source in Rio de Janeiro said she had "never heard" that Santos was a drag queen when he lived in Brazil.
Steven Grattan, a Reuters reporter in São Paulo, on Thursday posted to his Twitter page a video that appears to show Santos in drag in the Rio de Janeiro suburb of Niterói.
The drag queen in this video sent to me by an anonymous source appears to be wearing the exact same dress, necklace, and earrings as Kitara Ravache in Brazilian drag queen Eula Rochard's photos that's been circulating online, alleging it is U.S Rep. George Santos Santos4Congress pic.twitter.com/0Vr60lRVLf

— Steven Grattan (@sjgrattan) January 19, 2023
Santos has taken a hard-right stance on social issues, keeping company with his most extreme Republican colleagues who have increasingly targeted organizers of all-ages drag events with false accusations that performers are abusing or exploiting children.
In contrast with most House Republicans and the entirety of Republican leadership, these lawmakers have not distanced themselves from Santos amid the scandals that have unfolded over his apparent financial improprieties and compulsive lying about his life, identity, and career.
Several GOP U.S. House members, joined last week by more than a dozen Republican elected officials serving in or near Santos's 3rd Congressional District in New York, have demanded Santos's immediate resignation.
The congressman's alleged financial malfeasance and potential violations of campaign finance laws have triggered investigations by the U.S. Attorney's Office for the Eastern District of New York, the Nassau County District Attorney's Office, the U.S. House Ethics Committee, the Federal Election Commission, and the office of New York Attorney General Letitia James, while Brazilian authorities have revived fraud charges that were brought against him in 2008 over a stolen checkbook.
Also on Wednesday, two military veterans told CNN Santos had set up a GoFundMe to help finance lifesaving surgery for their pitt bull and then absconded with the money.
GoFundMe issued a statement to CNN on the company's decision to remove the fundraiser from its platform:
"When we received a report of an issue with this fundraiser in late 2016, our trust and safety team sought proof of the delivery of funds from the organizer. The organizer failed to respond, which led to the fundraiser being removed and the email associated with that account prohibited from further use on our platform. GoFundMe has a zero tolerance policy for misuse of our platform and cooperates with law enforcement investigations of those accused of wrongdoing."
The men said Santos stopped responding to their messages requesting access to the crowdsourced funds. They never received the money, and once the dog's cancer reached an advanced stage they had to panhandle to afford to euthanize her.
Santos denied the report in a statement to CNN.
Michael K. Lavers contributed to this story