Ruben Gallego announces run for Kyrsten Sinema's Senate seat
Sinema has often earned the ire of many of her Democratic colleagues for stymying progressive legislation- refusing to abandon the filibuster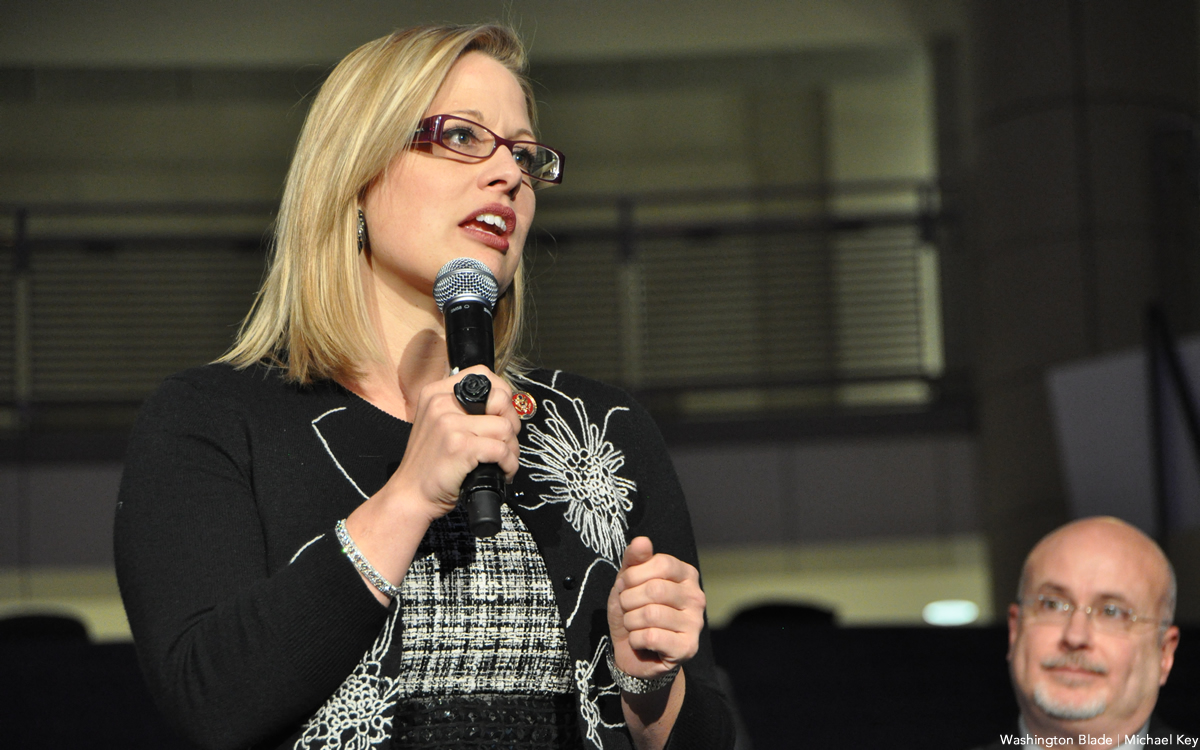 WASHINGTON – Democratic U.S. Rep. Ruben Gallego of Arizona announced plans to run for the Senate in 2024, setting up a possible three-way race if newly declared Independent Sen. Kyrsten Sinema decides to seek reelection for her seat representing the Grand Canyon State next year.
Gallego disclosed his forthcoming senatorial bid on Monday, sharing a video on Twitter in which the congressman accused Sinema of breaking her promises to Arizonans in favor of advancing the interests of multinational pharmaceutical companies and financial institutions.
A spokesperson for Sinema's office declined to comment. On Friday, Sinema told Arizona Radio Station KTAR: "I'm not really thinking or talking about the election right now, although others are," adding, I'm staying focused on the work."
If elected, Gallego, whose announcement video was recorded in English and Spanish, would become Arizona's first Latino senator.
Sinema became the first bisexual member and, after Wisconsin Sen. Tammy Baldwin, the second LGBTQ woman elected to the U.S. House of Representatives and U.S. Senate in 2012 and 2018, respectively.
Last year, she was widely credited for her role in the Senate's passage of the Respect for Marriage Act, hailed as the most significant pro-LGBTQ legislative achievement since the 2010 repeal of "Don't Ask, Don't Tell."
However, since her election to the Senate, Sinema has often earned the ire of many of her Democratic colleagues for stymying progressive legislation by refusing to abandon the filibuster and tacking to the right on fiscal issues.
The Arizona Democratic Party executive board voted to censure Sinema last January for voting with Republicans to preserve the filibuster at the expense of a voting rights bill.
On Dec. 9, Sinema announced her decision to switch her party affiliation from Democrat to Independent, pledging not to caucus with Republicans and promising that "Nothing will change about my values or my behavior."
Sinema has also come under fire during her tenure in the Senate for taking positions seen as favorable to the drug industry and Wall Street, seemingly in exchange for financial backing from these and other affiliated interests.
For instance, in 2021 The Guardian reported that "In the current Congress, Big Pharma appears to have zeroed in on Senator Kyrsten Sinema, Democrat from Arizona, as one of their lead obstructionists to help kill or gut the Democrats' drug pricing plan. In the 2020 election cycle, pharmaceutical political action committees suddenly funneled more money to her than they did the whole six years she served in the US House."
ACLU: 120 new anti-LGBTQ bills in the first few weeks of 2023
"Across the country, trans people & families are gearing up to fight back- prevent every one of these bills from becoming law"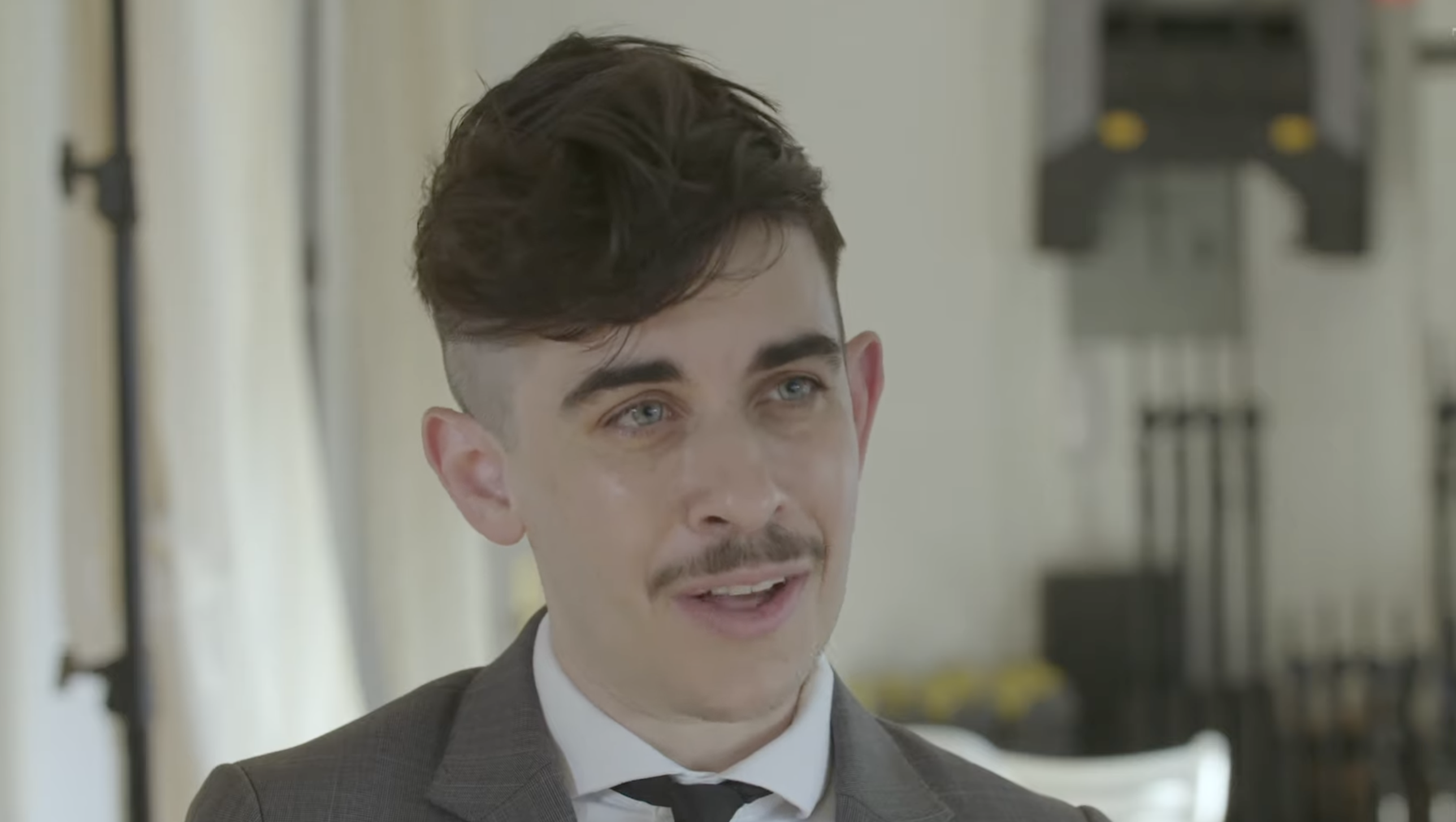 NEW YORK – Lawmakers across the country have introduced more than 120 anti-LGBTQ bills so far this year, according to a press release issued Thursday by the ACLU, America's largest and best-known litigation and lobbying group for individual rights and civil liberties.
In a press release announcing the findings, the ACLU introduced a digital dashboard, which summarizes the proposed anti-LGBTQ policies, organizes the bills by category, and tracks their progress through state legislatures.
"These bills represented a coordinated effort to deny transgender people our freedom, our safety, and our dignity," said Chase Strangio, deputy director for transgender justice at the ACLU's LGBTQ & HIV Project.
"Across the country, trans people and our families are gearing up to fight back and prevent every one of these bills from becoming law," he said in the press release.
Last year, the ACLU reports there were a record breaking 278 bills targeting LGBTQ people, of which 20 have become law. The group's litigation team has fought against "bills across the country restricting access to gender-affirming health care, barring trans people from updating identity documents, and denying transgender students equal access to school facilities and activities, as well as defending inclusive policies from political and legal attacks."
Additionally, the ACLU has brought lawsuits challenging book bans that target materials with LGBTQ characters or themes and represented parties in litigation over a Texas law that criminalizes parents who facilitate their trans children's access to guideline directed, medically necessary healthcare treatments and procedures.
The number of new anti-LGBTQ legislative proposals seen in the first few weeks of 2023 is especially remarkable considering that some state legislatures have not yet begun filing new bills.
In a Washington Blade article published Wednesday, activist and legislative researcher Erin Reed said that in addition to the fact that lawmakers are now on track to eclipse last year's record number of anti-LGBTQ bills, the proposals introduced so far this year have tended to be more extreme and cruel than in years past.
The ACLU has categorized them in seven primary focus areas: healthcare access, schools and education, free speech and expression, access to accurate IDs, Weakening Civil Rights Laws, Public Accommodations, and Other Anti-LGBTQ Bills.
The ACLU's press release describes each of these types of legislative proposals:
Health Care Access

Lawmakers are targeting access to medically-necessary health care for transgender people. Many of these bills ban affirming care for trans youth, and can even create criminal penalties for providing this care. 35 bills target health care access for transgender people.

Schools & Education

State lawmakers are trying to prevent trans students from participating in school activities like sports, force teachers to out students, and censor in-school discussions of LGBTQ people and issues. 58 bills target LGBTQ rights in schools and educational settings.

Free Speech & Expression

Despite the safeguards of the First Amendment's right to free expression, politicians are fighting to restrict how and when LGBTQ people can be themselves, limiting access to books about them and trying to ban or censor performances like drag shows. 19 bills target freedom of speech and expression for LGBTQ people.

Access to Accurate IDs

These bills attempt to limit the ability to update gender information on IDs and records, such as birth certificates and driver's licenses. Four bills target the right to accurate identity documents for transgender people.

Weakening Civil Rights Laws

These bills attempt to undermine and weaken nondiscrimination laws by allowing employers, businesses, and even hospitals to turn away LGBTQ people or refuse them equal treatment. Seven bills seek to weaken existing civil rights laws.

Public Accommodations

These bills prohibit transgender people from using facilities like public restrooms and locker rooms.

Other Anti-LGBTQ Bills

These bills don't quite fit in any of the other categories, but nonetheless target the rights of LGBTQ people. Examples include restrictions on marriage and bills preempting local nondiscrimination protections. Five bills target LGBTQ people and rights, including proposed amendments to define transgender people out of existence.