Kane's Cuisine: Pelmini (Russian dumplings)
LA Blade White House correspondent Christopher Kane shares his love and passion of cooking writing in his weekly Sunday column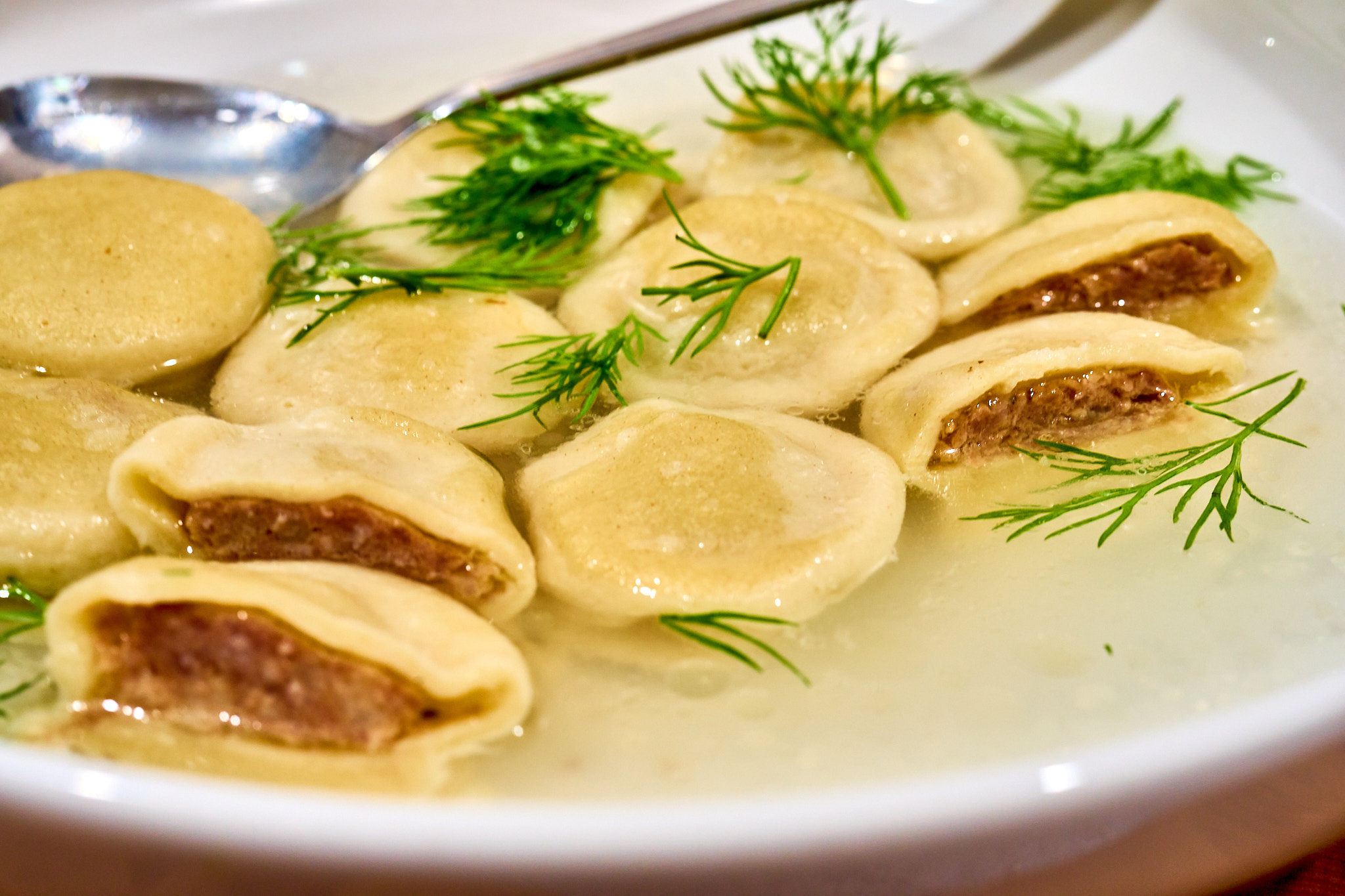 The LA Blade's intrepid Washington D.C.-based White House correspondent snarks his way through another delicious weekly recipe while dishing tea on other subjects…
WASHINGTON – Remember my fried chicken column? Where I was talking about how many regional variations of the dish there are? And how wonderful it is to live in a world where we can have different types of fried chicken?
Same principle applies to dumplings. (Wow, do I like comfort food!)
The first time I had pelmeni was at Spacy Cloud, a vegan restaurant where my Russian friend worked as a server-bartender. So, while this recipe calls for a 50-50 mixture of ground beef and pork breakfast sausage, I can tell you meatless alternatives work wonderfully.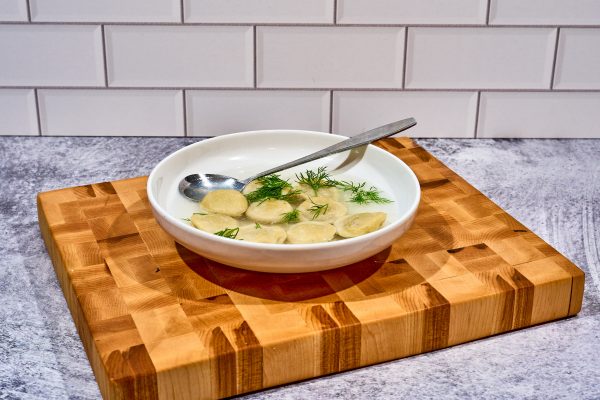 Recipe adapted from the cookbook of Yekaterina (Katya) Dobronravova-Levesque M.D.
Make the dough & filling
Combine 2 cups all-purpose flour with 1 teaspoon kosher salt in a large bowl or flat surface
Make a well and add 2 eggs with one tablespoon cold water. Knead until smooth. If your dough is too shaggy and isn't coming together, add more cold water (a tablespoon at a time)
Wrap dough with a clean cloth and allow to rest for at least 30 minutes or overnight in the refrigerator
In a large bowl, add 1 pound ground beef, 1 pound pork breakfast sausage, 1 teaspoon kosher salt, and a half teaspoon ground black pepper. Grate a large onion into the bowl and mix everything together
Assemble, boil & serve the pelmeni
Divide your dough in half and roll out each piece until they're very thin, about ⅛."
Make the dumplings with a pelmeni maker. This YouTube video will be more helpful to you than written instructions
Heat a large stockpot filled with heavily salted water until it reaches a rolling boil. Carefully drop pelmeni into the pot and cook for about 7 minutes. Do not discard the water
Ladle the dumplings into bowls along with the salted, starchy water. Serve with sour cream (or crème fraiche, which is almost always my preference) along with heaps of dill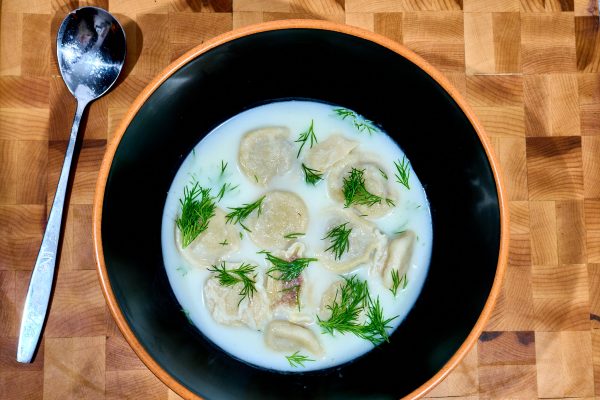 Kane's Cuisine: Vietnamese beef stew & summer rolls
LA Blade White House correspondent Christopher Kane shares his love and passion of cooking writing in his weekly Sunday column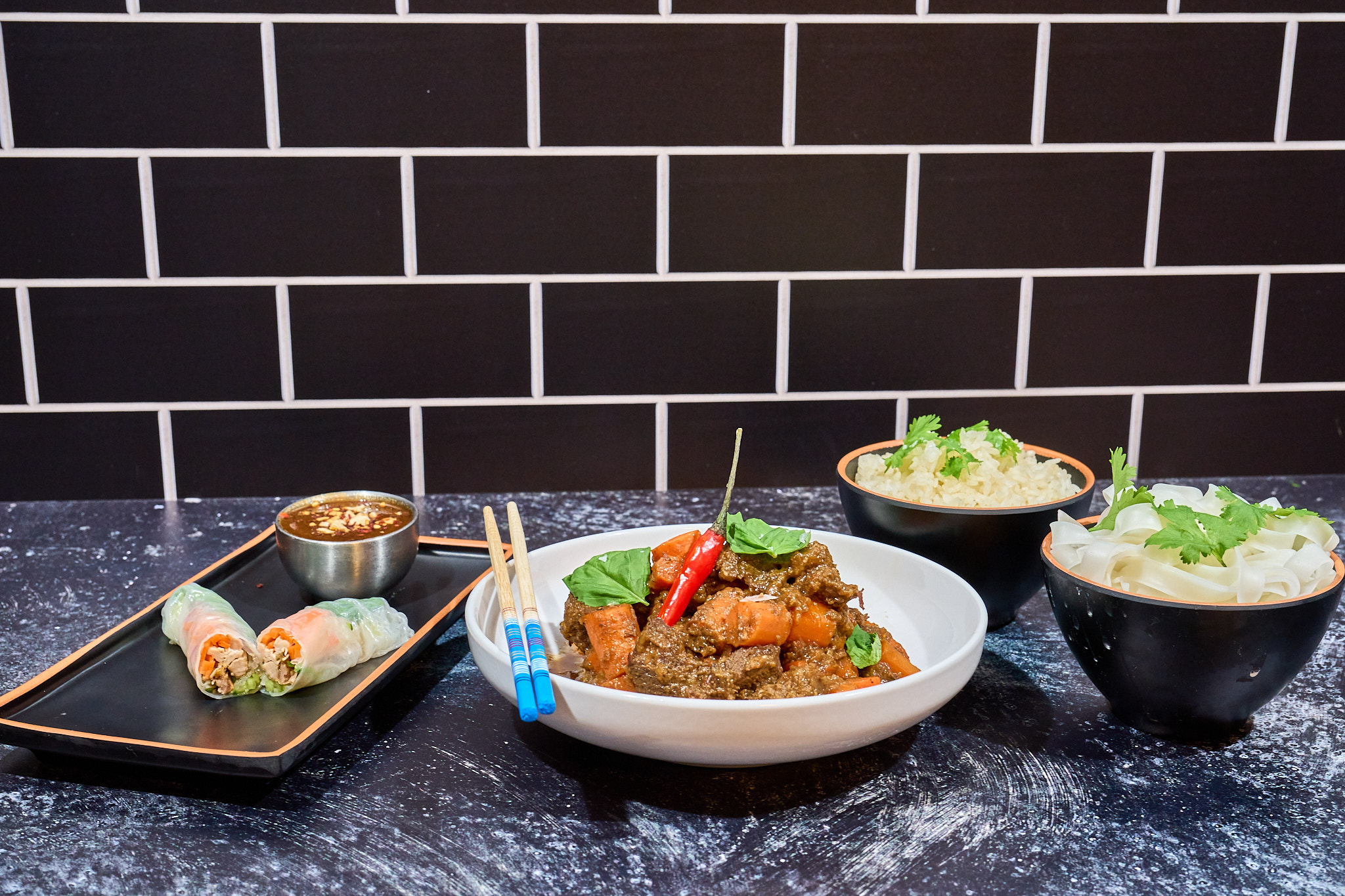 The LA Blade's intrepid Washington D.C.-based White House correspondent snarks his way through another delicious weekly recipe while dishing tea on other subjects…
WASHINGTON – It's cold here. I shall be making soups and stews until further notice.
Last night, I was craving pho but didn't have time to make a proper broth. Thankfully, I discovered a recipe by David Tanis (of Chez Panisse fame) for bò kho, a Vietnamese braised beef stew that's flavored with many of the same warm spices.
Folks, it's a keeper.
And then, as I was evaluating options for a side salad, it occurred to me: summer rolls. Do you have rice paper and fresh veggies? Good news! You can make them too. It's easy. Low effort, high reward, and it looks impressive.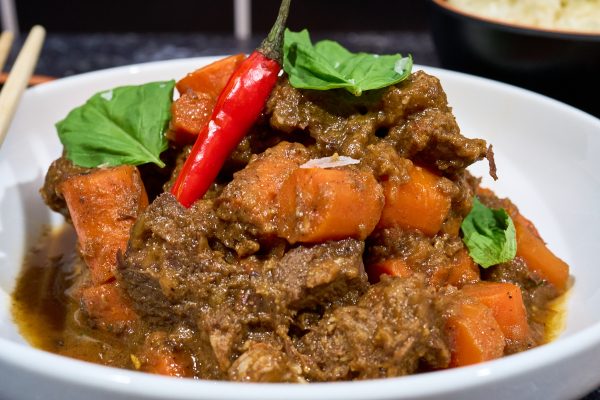 Bò kho (beef stew):
Whisk together 2 tablespoons fish sauce, 1 tablespoon coconut sugar (brown sugar works, too), 2 tablespoons grated fresh ginger, 2 teaspoons Chinese 5-spice, and ½ teaspoon black pepper
Cut 3 pounds beef chuck into 1" cubes and season lightly with salt. Coat them evenly in your marinade and allow to marinate for 30 minutes in the refrigerator
Brown meat in a large pot or Dutch oven with neutral oil, working in batches (it took me four batches with a 5-quart Dutch oven.)
Return your beef to your cooking vessel and add 8 large shallots, thinly sliced (I used a mandoline,) Stir to combine and cook for five minutes
Add 1 cup chopped fresh tomatoes, 2 tablespoons grated fresh ginger, 6 minced garlic cloves, 1 teaspoon kosher salt, and a few stalks of lemongrass, cut into pieces that are large enough to fish out later and pounded with a meat tenderizer. Stir to coat
Add 5 star anise pods, 1 stick of cinnamon (about 2"), and 3-4 Thai chilis split lengthwise
Cover with 4 cups of water and bring pot to a boil. Reduce heat to a gentle simmer, cover with lid ajar and cook for 1.5 hours.
Add 1.5 pounds carrots cut into large chunks. Continue to cook for another 30 minutes or so, until carrots are soft. Stir occasionally and add more water if necessary
Ladle into individual bowls and garnish with scallions, cilantro, mint, chives, and/or basil. Serve with rice or rice noodles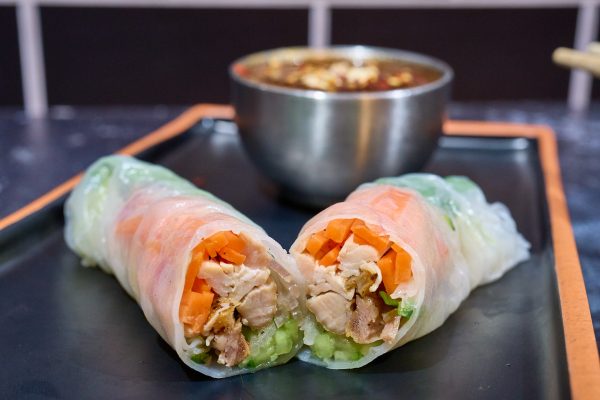 Gỏi cuốn (summer rolls)
Cook thin vermicelli rice noodles according to package instructions and set aside
Fill a large shallow bowl or rimmed plate with warm water. One at a time, dip each piece of rice paper for about 15-20 seconds until softened, gently shaking off excess water. Transfer to a clean dry flat surface
Place thinly sliced shallot and julienned carrot and cucumber in the center of the rice paper, making a cylindrical shape with about 2" of space on each side. Top with vermicelli noodles, basil leaves, and chicken or other protein (optional)
Roll the paper tightly, folding the left and right sides inward to seal the summer roll like a burrito
Serve with soy sauce, sriracha, hoisin sauce…or make a quick peanut sauce by combining 2 tablespoons hoisin sauce, 1 tablespoon peanut butter, 1 tablespoon water, ½ tablespoon fresh lime juice, and ½ tablespoon honey