"Fully Lit" plays LA's The Wiltern Thursday
"This is my first time, touring, in a major way since the pandemic," she noted. "Now, honey, it's ready to set the nation on fire"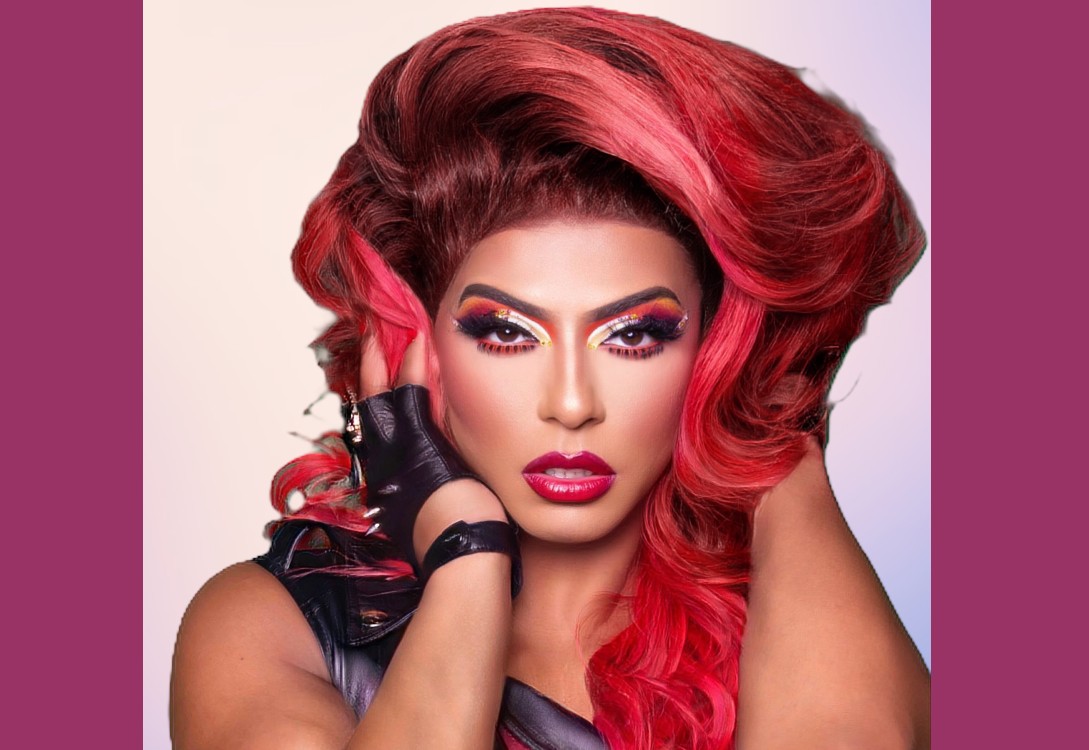 NEW YORK – Who needs to "Hark" when you can "Halleloo"? Heralding its impending arrival in the City of Angels with the righteous reassurance of a "fierce, fabulous, and fiery" experience that flat screens and social distancing simply cannot supply, the Fully Lit Tour is a live stage show starring actor, performer, drag entertainer (and, yes, dancer) D.J. "Shangela" Pierce.
"It's gonna be high-energy. It's gonna be fun. It's gonna be on-stage performances and never-before-heard, behind-the-scenes stories, many of them about celebrities, as well as custom mixes, death drops, and more, baby," said Shangela, of what to expect when the tour plays LA's the Wiltern on Thursday, January 26.
The three-season "RuPaul's Drag Race" contestant—still basking in the dewy glow of cinematic cred earned from her screen time with Lady Gaga and Bradley Cooper in 2018's "A Star is Born"—saw that upward trajectory continue, as one of three peripatetic drag ambassadors in the three-season HBO series "We're Here." Alongside Bob the Drag Queen and Eureka O'Hara, the trio travels from town to town, coaching and coaxing budding drag kids out of their shells, while angling to win heartland hearts and pry open closed minds (more on that later).
For the longest time up until now, having the "We're Here" crew arrive unannounced at your humdrum day job was the only way to score same-room time with Shangla. This tour, she assures, changes all of that.
But why "Fully Lit"? It's so named, said Shangela, "because I've always had a spark for entertaining. But when I first started drag, that spark was lit even more in me. And now, through all of these fun, amazing milestones I've experienced in drag, I like to consider myself Fully Lit. So I'm gonna be sharing a lot of what's led me to this moment," she says, of a show that was conceived, written, and executed as a statement "about connecting people. Since the pandemic, we had to be so distant from each other—and now I'm really excited to come with a show that's going to bring us all back together."
But beyond the longtime fans for which Fully Lit functions as a mother and child reunion, Shangela says newbie fans will not emerge disappointed if they came to see the first drag entertainer to compete on "Dancing with the Stars" (and come in fourth, no less). Mentions of that recent gig, which launched her into the household name stratosphere, are liberally peppered throughout our interview.
Savvy Shangela, always able to cut a rug but never known as a top-tier hoofer, won't be passing on the opportunity to parlay her DWTS notoriety into live performance gold. "My four dancers and I have been working nonstop," she told the Blade, while steeped in rehearsal two days before the tour opened in Boston on January 19. "This is my first time, touring, in a major way since the pandemic," she noted. "Now, honey, it's ready to set the nation on fire… In this 90-minute show, I wanna give fans everything they have come to expect from Shangela. And I'm going to be bringing a lot of my learning and excitement and energy from "Dancing with the Stars" into this project."
That's all well and good, we noted, but what will she be wearing? "Well, I mean, it's Shangla," she shot back. "I'm not coming on stage with a pair of socks, honey."
On the topic of naked displays and raw emotions, talk turned back to her work on "We're Here"—which co-producer Shangela notes is not an elimination series where manufactured conflict often guides the narrative. "It's a real-life docu-series," she says, of the show. "I stress the words 'real life' because that's exactly what we're experiencing and that's what I believe comes through when people watch the show." But don't confuse "real" with "professionally qualified." Shangela credits the "We're Here" track record of successfully nurturing aspiring drag performers to the fact that she's "gone through a lot of the experiences" happening to "the daughters and drag kids I mentor. I'm not a trained therapist or licensed mentor or a coach in any way. I'm just a real person. So I try to put myself in their shoes and listen to them, but also listen to people who are not familiar with who we are and have opposition to us—and hopefully, bring them to a space where they are more open."
Asked what she's open to, we pointed out a rare case of box-not-checked from the pre-tour press material, which notes that as a drag performer, Shangela's dug her heels into the good earth on six of our planet's continents—which begged the question: Why hasn't she parlayed this year's career-high notoriety into a docu-series shadowing Shangela and other queens as they take up residency in the best (only?) club in Antarctica?
"Oh baby, I don't need to take anyone with me," she insisted. "I'm Shangela. I'm ready to do a show right on the continent. It will happen. It will happen. Hopefully by the next time we talk, I'll be able to say, "And now I've done all seven, thank you, Baby. Thank you so much!"
The Blade will continue to follow this important story as it presumably develops. In the meantime, Shangela's Fully Lit Tour comes to LA at the Wiltern (3790 Wilshire Blvd.) on Thursday, January 26, For tickets: https://shangela.com/pages/tour.
DTLA Proud 2022 kicks off, healthcare orgs will vax for monkeypox
This year the festival will be held at Grand Park also for the first time, the DTLA PROUD Festival will be free for all ages to attend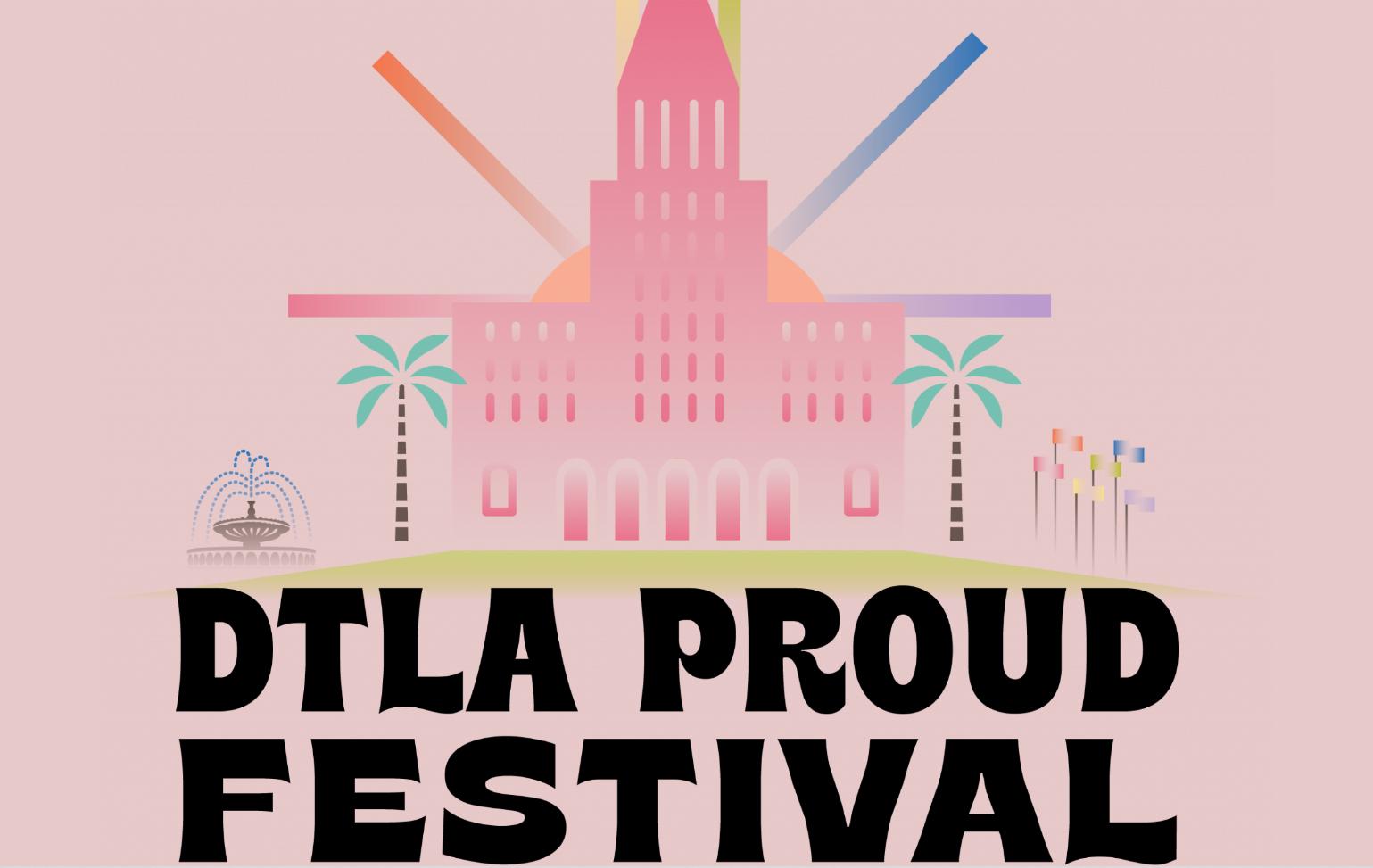 LOS ANGELES – DTLA Proud returns this year with the festival celebrating the culture, history, and diversity of the growing LGBTQ+ community in Downtown Los Angeles.
In addition to DTLA Proud activities, this Saturday August 27, and Sunday August 28, St. John's Community Health, John Wesley Health Centers, Kedran Health Center, and Mens Health Foundation will be on hand with thousands of MPX vaccines to offer eligible Los Angeles community members.
This year the festival will be held at Grand Park after five years at neighboring park, Pershing Square and also for the first time, the DTLA PROUD Festival will be free for all ages to attend.
Three blocks of Grand Park will feature curated programming; with special intention and effort on segments of the community that often go underrepresented. DTLA organizers are introducing a new shared space for parents and queer families and will also feature programming for people of color, trans, non-binary and femme communities.
The theme this year is "We are here, we are queer, and we aren't going anywhere!" and organizers want to emphasize that their fight is not over emphasizing that their mission is to create safe spaces and experiences to celebrate queer love and representation.
On Saturday August 27, St. John's Community Health, John Wesley Health Centers, Kedran Health Center, and Mens Health Foundation will host a press conference highlighting their joint effort to vaccinate and educate Los Angeles residents about the monkeypox virus (MPX) with speakers will including Jim Mangia, president and CEO of St. John's Community Health, Dr. Jerry Abraham, Vaccine Director for Kedran Health and Dr. Tony Mills, CEO of The Men's Health Foundation.
MPX vaccinations will take place at Grant Park on Saturday and Sunday, from 12 to 6:30 pm, Grant Park, 230-240 N. Hill Street.