Mark your calendar for these LA events
Art exhibits, AGT returns, and more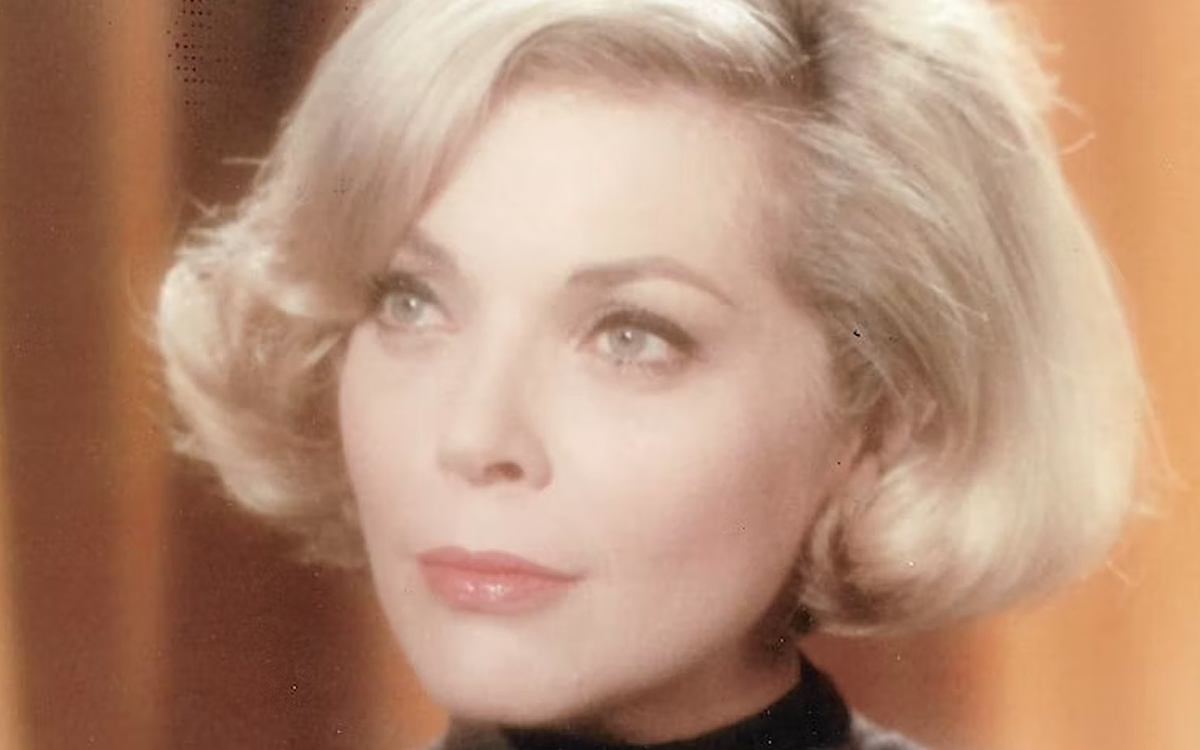 It's a busy season in LA — here are our staff picks for some of the events not to miss this spring.
'America's Got Talent' season 18 begins taping in Pasadena. Join Simon Cowell, Sofia Vergara, Heidi Klum, Howie Mandel, and Terry Crews as part of the live studio audience for "America's Got Talent." Fans ages 8 and older can be a part of the star-studded audience and watch the world's best performers in-person. It all begins on March 23 at the Pasadena Civic Auditorium and continues through mid-April.
Odyssey's 'Threshholds of Invention' performance series presents Sandra Tsing Loh, Michael Kearns in April. Threshholds of Invention is Odyssey Theatre Ensemble's new series, curated by actor, director, musician and performance artist Tony Abatemarco, of first looks at pieces-in-progress by prominent LA visionaries working in pop-up form. Next up in April: new work by Sandra Tsing Loh and Michael Kearns. Saturday, April 1 at 8 p.m.
"A Madwoman of the Theatre: 25 F*king Years of Sandra Tsing Loh," a hilarious, quasi-TED-style rant revealing Loh's past artistic ms/adventures, and an introduction to Loh's new comedy Madwoman of the West that will star Caroline Aaron, Marilu Henner, Melanie Mayron and JoBeth Williams at the Odyssey beginning May 26.
"It Must Be Him," a musical memoir exploring the splendor of gender written and performed by Michael Kearns, recently named the "Godfather of LGBTQ+ authenticity" by the Los Angeles Blade. Sunday, April 2 at 2 p.m., Odyssey Theatre, 2055 S. Sepulveda Blvd., Los Angeles
Coming up at the Zephyr Theatre on March 17 and 18 at 7 p.m.: "Steady Bad Luckers," an evening of stories about lovable (and sometimes not-so-lovable) losers from history, brought to you by comic, stripper, queer porn archivist and historian Woody Shticks and writer, producer and podcast host Alex Steed (co-host of the podcast "feelings podcast about movies" You Are Good with Sarah Marshall). In a world full of redemption arcs and revised narratives, we remain heartened by all of the resonant losers and bad-luckers that history has forgotten. With some slides and a lot of good humor, we are eager to share some of our favorites with a live audience. Alex will tell Woody about a bad-lucker from his profession, Woody will tell Alex about a bad-lucker from his. Think live podcast, minus the podcast, plus the PowerPoint. There will be plenty of slides and a whole lot of jokes! Admission is a $15 suggested donation. Zephyr Theatre, 7456 Melrose Ave, Los Angeles.
Loft Ensemble in North Hollywood has announced its next production, "Gifted" by Bob DeRosa. Directed by Jennier DeRosa & Sarah Nilsen, the cast will feature (in alphabetical order) Biniyam Abreha, Antwan Alexander II, Lemon Baardsen, Isaac Deakyne, John Goodwin, Jay Hoshina, April Littlejohn, Ignacio Navarro, Jazmine Nichelle, Danielle Ozymandias, Bree Pavey, Benjamin Rawls, Madylin Sweeten, and Nate Thurman. There will be 12 performances only, beginning Friday, March 10, and running Friday and Saturday at 8 p.m. and Sunday at 7 p.m. through April 2. General admission is DONATE WHAT YOU WANT. Seats may be reserved online at www.loftensemble.org or by phone at 818-452-3153. Loft Ensemble is located at 11031 Camarillo Street in North Hollywood, 91602
The City of West Hollywood's Artists and Icons series will host a conversation with actress, director, and concerned citizen Barbara Bain, highlighting her decades-long career. Conversation will Highlight the Work of Ms. Bain, Best Known for Her Work in the Television Series 'Mission: Impossible.' Event will Take Place on Thursday, March 16 at 7 p.m. at the City's Council Chambers/Public Meeting Room. RSVP is Requested.
Big Little Theater Company in association with the Los Angeles LGBT Center has announced its world premiere production of "Menstruation: A Period Piece by Miranda Rose Hall." Produced by Camille Jenkins and under the direction of Katie Lindsay with music by Tova Katz, previews begin on March 16 with opening set for Friday, March 24, at 8 p.m. The cast will feature (in alphabetical order) Kaci Hamilton, Audra Isadora, Kate Lý Johnston, Jane Hae Kim, Jo Lampert, Bibi Mama, and Marnina Schon. Running time is 90 minutes with no intermission. Tickets are $25 for previews and $35 for regular performances, and may be purchased online at www.lalgbtcenter.org/tickets. Previews are Thursday 3/16, Friday 3/17, Saturday 3/18, Sunday 3/19, Wednesday 3/22, and Thursday 3/23, at 8pm. Opening is on Friday 3/24 at 8pm, and the engagement runs through April 16 only. The regular playing schedule is Thursday, Friday, Saturday, and Monday at 8 p.m., and Sunday at 2 p.m.
The LGBT Center's Davidson/Valentini Theatre is located at 1125 N. McCadden Place (one block east of Highland, just north of Santa Monica Boulevard), in Hollywood, 90038.
Collections this spring at the The Museum of Contemporary Art:
Henry Taylor: B Side: Surveying thirty years of Henry Taylor's work in painting, drawing, sculpture, and installation, this retrospective celebrates a Los Angeles artist widely appreciated for his unique aesthetic, social vision, and freewheeling experimentation. Populated by friends and relatives, strangers on the street, athletic stars, politicians and entertainers, Taylor's canvases describe an imagination encompassing multiple worlds. Informed by experience, his work conveys its fundamental empathy in close looking and sharpened social criticism alike. Henry Taylor: B Side is the largest exhibition of Taylor's work to date.
"Long Story Short" presents artworks dating from the 1970s to the present day, drawn from MOCA's world-renowned, ever-growing collection of more than 7,500 objects. It demonstrates the myriad ways contemporary artists have addressed aesthetic, political, and philosophical concerns in the last fifty years, whether by reclaiming public space in guerilla-style street performances, innovating new forms, commemorating loves and losses, challenging the hierarchy of art and craft, or rethinking the conventions of portraiture. By exhibiting artworks that are widely regarded as hallmarks of the museum's collection alongside lesser-known pieces, recent acquisitions, and artworks that have never previously been on view at MOCA, Long Story Short reminds us that art history, and history more broadly, is made in the present.
"Our Voices, Our Getty Reflecting on Drawings," Feb. 7–April 30, GETTY CENTER. Explore a selection of rarely seen drawings from the Museum's collection, accompanied by personal interpretations written by the 2022 cohort of interns from the Getty Marrow Undergraduate Internship program. Contemplative, creative, and sometimes questioning, the students' reflections cast these drawings in a new light. Getty Center, 1200 Getty Center Drive, Los Angeles.
"Fully Lit" plays LA's The Wiltern Thursday
"This is my first time, touring, in a major way since the pandemic," she noted. "Now, honey, it's ready to set the nation on fire"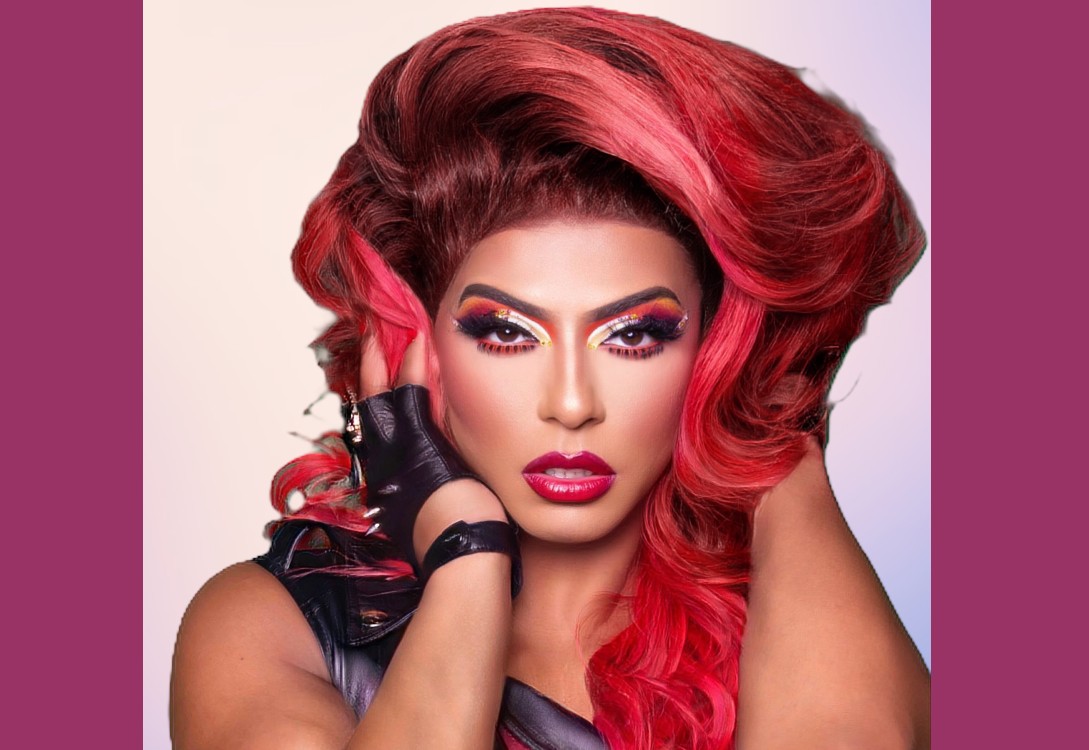 NEW YORK – Who needs to "Hark" when you can "Halleloo"? Heralding its impending arrival in the City of Angels with the righteous reassurance of a "fierce, fabulous, and fiery" experience that flat screens and social distancing simply cannot supply, the Fully Lit Tour is a live stage show starring actor, performer, drag entertainer (and, yes, dancer) D.J. "Shangela" Pierce.
"It's gonna be high-energy. It's gonna be fun. It's gonna be on-stage performances and never-before-heard, behind-the-scenes stories, many of them about celebrities, as well as custom mixes, death drops, and more, baby," said Shangela, of what to expect when the tour plays LA's the Wiltern on Thursday, January 26.
The three-season "RuPaul's Drag Race" contestant—still basking in the dewy glow of cinematic cred earned from her screen time with Lady Gaga and Bradley Cooper in 2018's "A Star is Born"—saw that upward trajectory continue, as one of three peripatetic drag ambassadors in the three-season HBO series "We're Here." Alongside Bob the Drag Queen and Eureka O'Hara, the trio travels from town to town, coaching and coaxing budding drag kids out of their shells, while angling to win heartland hearts and pry open closed minds (more on that later).
For the longest time up until now, having the "We're Here" crew arrive unannounced at your humdrum day job was the only way to score same-room time with Shangla. This tour, she assures, changes all of that.
But why "Fully Lit"? It's so named, said Shangela, "because I've always had a spark for entertaining. But when I first started drag, that spark was lit even more in me. And now, through all of these fun, amazing milestones I've experienced in drag, I like to consider myself Fully Lit. So I'm gonna be sharing a lot of what's led me to this moment," she says, of a show that was conceived, written, and executed as a statement "about connecting people. Since the pandemic, we had to be so distant from each other—and now I'm really excited to come with a show that's going to bring us all back together."
But beyond the longtime fans for which Fully Lit functions as a mother and child reunion, Shangela says newbie fans will not emerge disappointed if they came to see the first drag entertainer to compete on "Dancing with the Stars" (and come in fourth, no less). Mentions of that recent gig, which launched her into the household name stratosphere, are liberally peppered throughout our interview.
Savvy Shangela, always able to cut a rug but never known as a top-tier hoofer, won't be passing on the opportunity to parlay her DWTS notoriety into live performance gold. "My four dancers and I have been working nonstop," she told the Blade, while steeped in rehearsal two days before the tour opened in Boston on January 19. "This is my first time, touring, in a major way since the pandemic," she noted. "Now, honey, it's ready to set the nation on fire… In this 90-minute show, I wanna give fans everything they have come to expect from Shangela. And I'm going to be bringing a lot of my learning and excitement and energy from "Dancing with the Stars" into this project."
That's all well and good, we noted, but what will she be wearing? "Well, I mean, it's Shangla," she shot back. "I'm not coming on stage with a pair of socks, honey."
On the topic of naked displays and raw emotions, talk turned back to her work on "We're Here"—which co-producer Shangela notes is not an elimination series where manufactured conflict often guides the narrative. "It's a real-life docu-series," she says, of the show. "I stress the words 'real life' because that's exactly what we're experiencing and that's what I believe comes through when people watch the show." But don't confuse "real" with "professionally qualified." Shangela credits the "We're Here" track record of successfully nurturing aspiring drag performers to the fact that she's "gone through a lot of the experiences" happening to "the daughters and drag kids I mentor. I'm not a trained therapist or licensed mentor or a coach in any way. I'm just a real person. So I try to put myself in their shoes and listen to them, but also listen to people who are not familiar with who we are and have opposition to us—and hopefully, bring them to a space where they are more open."
Asked what she's open to, we pointed out a rare case of box-not-checked from the pre-tour press material, which notes that as a drag performer, Shangela's dug her heels into the good earth on six of our planet's continents—which begged the question: Why hasn't she parlayed this year's career-high notoriety into a docu-series shadowing Shangela and other queens as they take up residency in the best (only?) club in Antarctica?
"Oh baby, I don't need to take anyone with me," she insisted. "I'm Shangela. I'm ready to do a show right on the continent. It will happen. It will happen. Hopefully by the next time we talk, I'll be able to say, "And now I've done all seven, thank you, Baby. Thank you so much!"
The Blade will continue to follow this important story as it presumably develops. In the meantime, Shangela's Fully Lit Tour comes to LA at the Wiltern (3790 Wilshire Blvd.) on Thursday, January 26, For tickets: https://shangela.com/pages/tour.