Ban on most gender-affirming health care for trans minors in Utah
Law bans gender-confirming surgeries & bars doctors from prescribing hormone therapy for minors diagnosed with "gender dysphoria"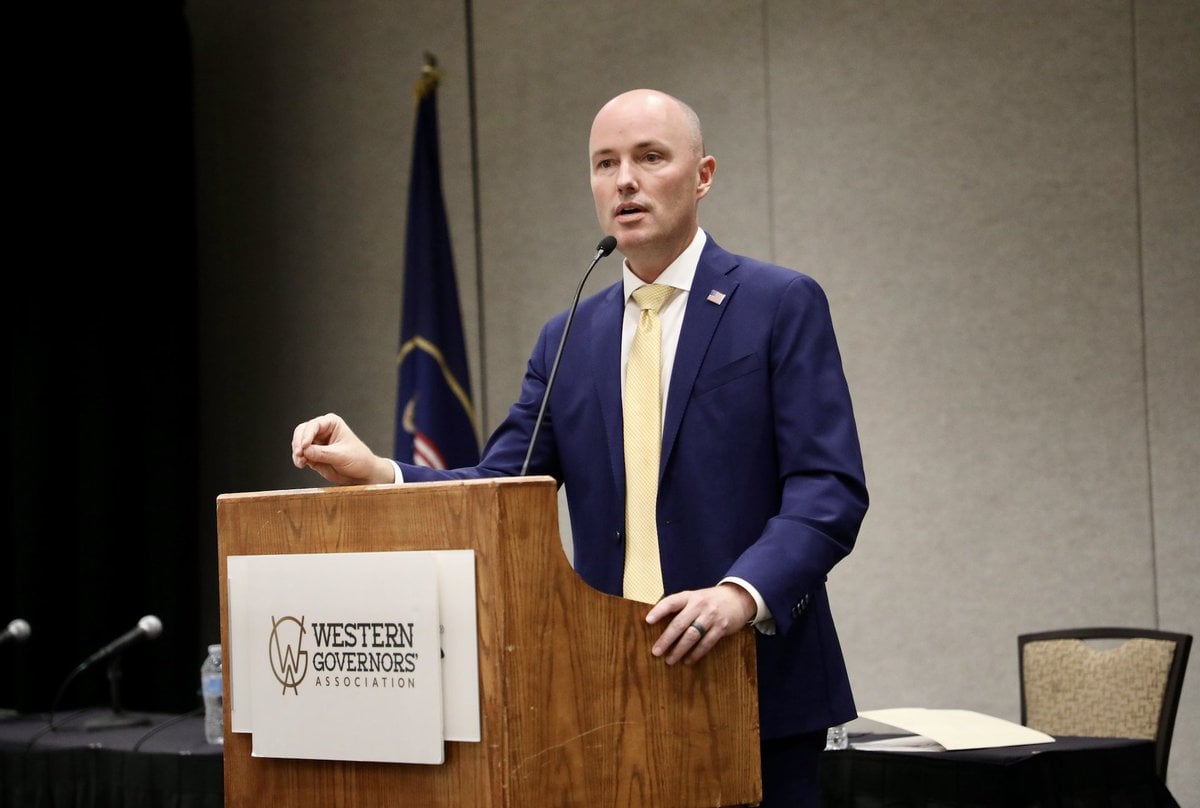 SALT LAKE CITY – Labeling a bill "a nuanced and thoughtful approach to a terribly divisive issue" Utah's Republican Governor Spencer Cox signed a bill into law Saturday and taking affect in May that will ban most gender-affirming health care for transgender youth.
Releasing a statement after signing Senate Bill 16 (SB16) into law Cox said:
"Legislation that impacts our most vulnerable youth requires careful consideration and deliberation. While not a perfect bill, we are grateful for Sen. Kennedy's more nuanced and thoughtful approach to this terribly divisive issue. More and more experts, states and countries around the world are pausing these permanent and life-altering treatments for new patients until more and better research can help determine the long-term consequences."
"We will continue to push the Legislature for additional resources to organizations that work to help this important Utah community. While we understand our words will be of little comfort to those who disagree with us, we sincerely hope that we can treat our transgender families with more love and respect as we work to better understand the science and consequences behind these procedures," the Governor added.
SB16 bans gender-confirming surgeries and places a prohibition on puberty blockers for minors barring doctors from prescribing hormone therapy for minors who have been diagnosed with "gender dysphoria."
The ACLU of Utah had requested in a letter to the governor that he veto the bill, noting that the bill would have damaging and catastrophic effects on medical care and violate constitutional rights.
"This bill effectively bans access to life-saving medical care for transgender youth in Utah. It undermines the health and well-being of adolescents, limits the options of doctors, patients, and parents, and violates the constitutional rights of these families," said Brittney Nystrom, Executive Director of the ACLU of Utah.
In its letter the ACLU of Utah also cited multiple court cases where similar laws passed in Arkansas and Alabama are currently enjoined by federal courts for violating equal protection and due process rights.
"This is a devastating and dangerous violation of the rights and privacy of transgender Utahns, their families, and their medical providers," said Chase Strangio, Deputy Director for Transgender Justice at the ACLU's LGBTQ & HIV Project. "Claims of protecting our most vulnerable with these laws ring hollow when lawmakers have trans children's greatest protectors – their parents, providers, and the youth themselves – pleading in front of them not to cut them off from their care. I want transgender youth in Utah to know this fight is not over, and we won't stop defending your autonomy and freedom until each and every one of you can access the care you need."
#Update, @GovCox signed S.B. 16.

Trans kids are kids — they deserve to grow up without constant political attacks on their lives and health care; we will defend that right. We see you. We Support You. #transkidsmatter pic.twitter.com/znfsPi7Kh2

— ACLU of Utah (@acluutah) January 28, 2023
Gov. Spencer Cox signed two hotly debated bills Saturday: one that will create the largest school voucher program in state history, and another that will ban most gender-affirming health care for transgender youth.https://t.co/4EcRRFu7LN

— The Salt Lake Tribune (@sltrib) January 28, 2023
Young Utah trans girl delivers stunning speech to school board
A speech is gaining attention across Utah. A young trans girl named Allison tells her story with her supportive father standing behind her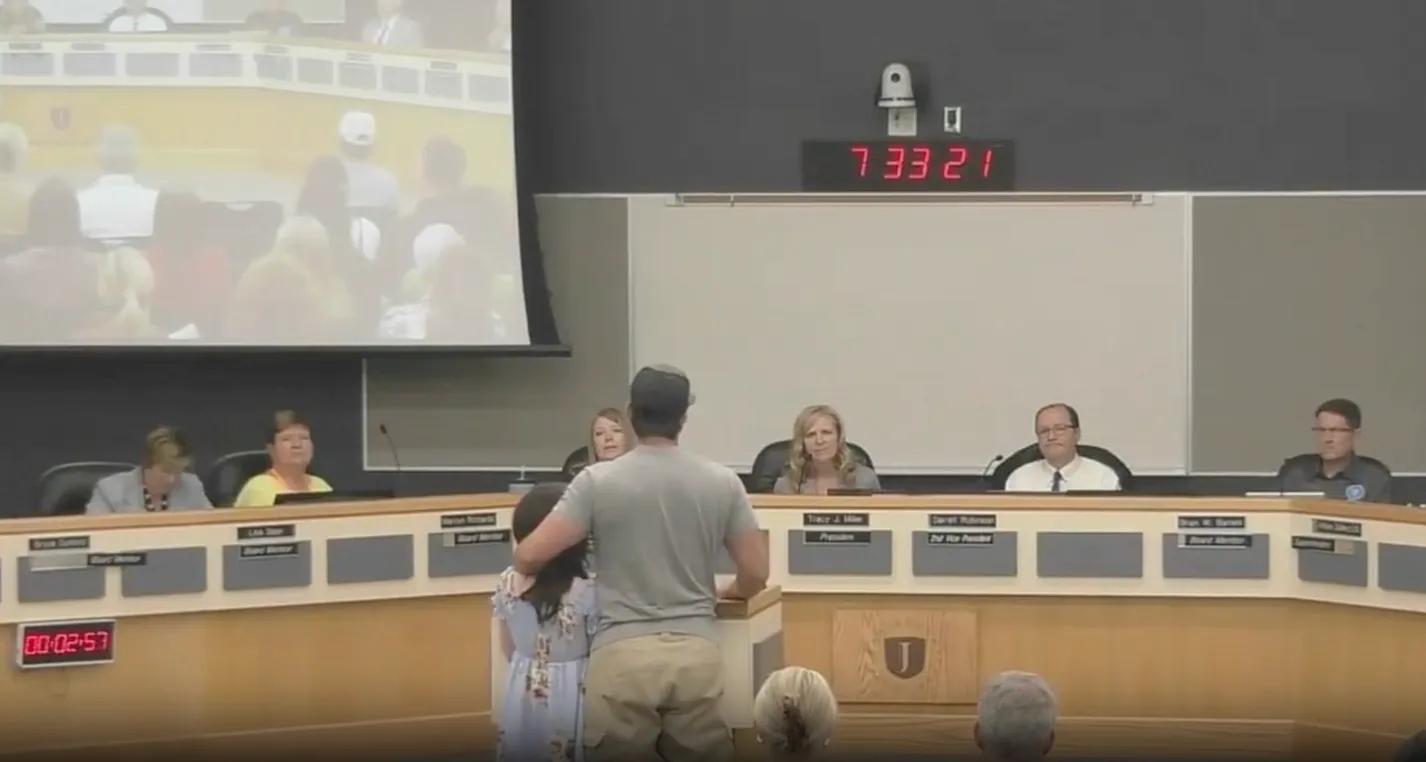 By Erin Reed | WASHINGTON – Across the United States, laws and policies aimed at transgender individuals, particularly transgender students, have taken center stage. This is markedly evident in school boards, where groups such as Moms For Liberty are orchestrating efforts to enact rules that marginalize LGBTQ+ students, with a specific ire towards transgender students.
In these school board meetings, derogatory remarks are often hurled at trans individuals, portraying transgender students as violent threats. Yet occasionally, a transgender student courageously steps forward to share their own story. This was precisely the scenario in Jordan School District, where a young transgender student named Allison delivered a captivating speech, imploring for her own acceptance and humanity.
Before Allison spoke, her father approached the microphone, arms encircling his daughter, and stated, "I am here to address the board as the father of Alison," adding that "If you've known her her whole life, you know this is who she's always been."
He then inquired if she would like to speak. That's when she leaned into the microphone and delivered her remarks, evoking tears and applause.
"Hello fathers, daughters, mothers, and everybody else who came here today with fear, anger, and confusion… three feelings that hurt inside badly. I came here not to fight, but to make peace. How am I going to do that? I'm going to tell a story."
She articulated her speech with honesty and emotion, recounting the first time she donned a pretty white dress and had her hair styled, and how magical it made her feel. She spoke about seeing the person she is for the first time in her life, and how, when she envisions herself as an adult, she sees "a woman dancing in a white dress through a meadow of flowers," concluding with a plea for acceptance.
Watch her tearjerker speech here:
Over the past year, the state of Utah has significantly targeted transgender individuals like Allison. It banned gender-affirming care — without this care, trans girls like her will be compelled to endure a boy's puberty. The state barred individuals like her from participating in sports, although this ban was halted in court and substituted with a "commission." Seated on that commission is Paul Hruz, a notorious anti-trans doctor who has testified in favor of bans on care. Additionally, a law was enacted that prevents transgender youth from obtaining birth certificates bearing their legal gender marker.
Alongside state level attacks on trans youth, individuals opposed to transgender people have testified in school districts, labeling trans youth like Allison as "peeping toms" and "voyeurs" purportedly at risk of "sexually assaulting" fellow students. Incendiary remarks such as these have propelled some schools into adopting restrictive policies that bar trans students from bathrooms.
Yet, such concerns markedly lose ground when young trans girls like Allison come forward. It defies belief to listen to her testimony and deduce that she poses a danger to other students, or even causes them discomfort. Instead, we glean that her friends are bewildered and upset when she is barred from accompanying them to the bathroom, and that in the eyes of her friends, she belongs just as rightfully as anyone else does.
Allison's speech is gaining traction in the state. The state's largest newspaper, The Salt Lake Tribune, has picked up the story. Meanwhile, the anti-trans organization known as "Genspect," often cited as an authority on transgender people by publications such as the Wall Street Journal and the New York Times, reacted by putting quotes around Allison's name and the word "daughter." Clearly, Allison has made an impact far beyond her home school district.
The school district has not decided if it will take action on transgender students following the meeting.
****************************************************************************
Erin Reed is a transgender woman (she/her pronouns) and researcher who tracks anti-LGBTQ+ legislation around the world and helps people become better advocates for their queer family, friends, colleagues, and community. Reed also is a social media consultant and public speaker.
Follow her on Twitter (Link)
Website here: https://www.erininthemorning.com/
******************************************************************************************
The preceding article was first published at Erin In The Morning and is republished with permission.