"Learn With Love:" A film full of trans joy and acceptance
This documentary is the 1st short film co-produced by The Trevor Project, the leading suicide prevention organization for LGBTQ+ young people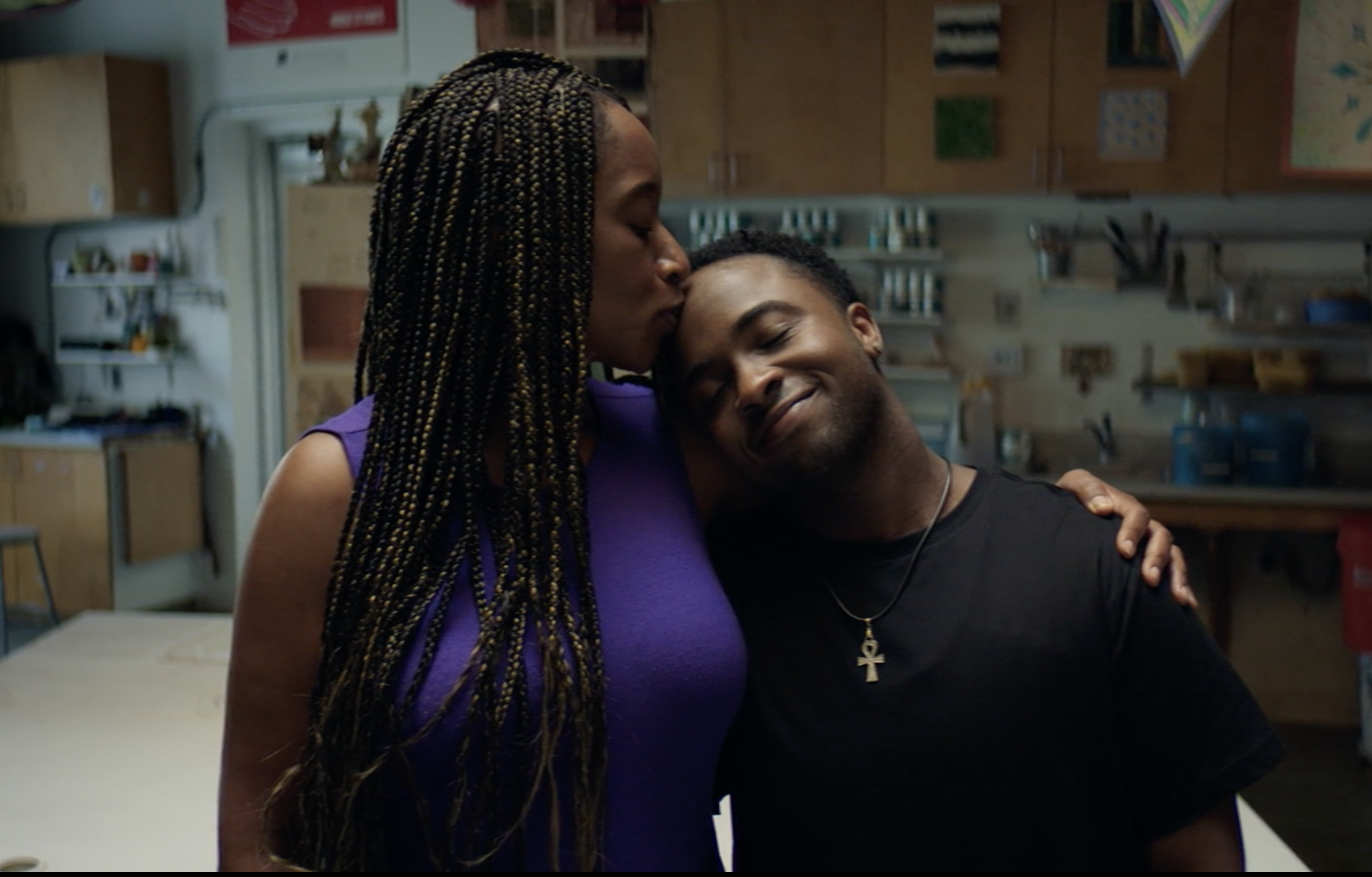 LOS ANGELES – Could a new film be the antidote to the venomous anti-transgender laws and bills spreading across America? In Learn With Love, three young trans people share compelling stories about how they found love and affirmation from adults who struggled with acceptance. 
Trans man Kaiden and his mother Kristen traced their difficult journey with the filmmakers on the day he celebrated his 21st birthday. "How in the world could you know that you wanted to be a man at three and four years old?" says Kristen. She said she recognized her child was a tomboy, because she was, too.
But over time, this Michigan mom from Nashville realized Kaiden was exactly who he told her he was, and what she needed to do: "Learn, support and most important, love."
This documentary short film is the first piece of content co-produced by The Trevor Project, the leading suicide prevention organization for LGBTQ+ young people. The nonprofit calls it a new content strategy aimed at raising public awareness of the experiences of trans youth and their families, and an investment in a campaign to counter misinformation and help change hearts and minds.
"Our goal is to develop content that amplifies the human experience and ultimately helps foster deeper understanding and acceptance of LGBTQ young people among the general public," says Megan Stowe, head of content at The Trevor Project and Director of Learn with Love, which was filmed in Los Angeles and produced in collaboration with IMPOSTER, a boutique production company. "This film is just the beginning of a larger content series we have planned, and we hope that this new way of storytelling will be a powerful force in shifting public perception and drawing more allies and advocates to our critical work."
In Learn With Love's brief running time of 28 minutes, viewers also meet Lyndon, a trans man whose family turned their backs on him, taken in by Danny, pastor of a conservative Christian church in Southern California.
"I was taught that God created male and female," says Danny. "That when someone is born either male or female, that's God's original intent and God doesn't make mistakes." Danny says his church would "pray the gay away" if someone admitted to a same-sex attraction, and set up a fund for conversion therapy, which has been outlawed in California since 2012.
But the pastor says hosting this introspective, kind and caring individual who at one point considered suicide forced him to reject stereotypes and re-evaluate everything he knew.
"Jesus says the greatest commandment is to love God and love neighbor. If loving God and loving neighbor is the greatest commandment, then that means the opposite of that, to not love is the worst sin," says Danny. "It dawned on me, I was the one that was committing sin. I was the one that was committing harm."
"To have him tell me, 'You are loved exactly as you are and God loves you,' I can't put it into words, honestly," says Lyndon, who called Danny and his wife's invitation to live with them "very powerful," and "mind-blowing."
"Seven in ten Americans have never met a transgender person, and it can be hard for them to distinguish between stereotypes that saturate today's national discourse and what it really means to be transgender," says Kasey Suffredini, vice president of advocacy and government affairs at The Trevor Project. "More than 230 anti-LGBTQ bills have already been introduced in 2023. This harsh, stigmatizing political climate only raises the stakes to protect transgender youth, who are already marginalized. When Americans learn their stories, they are moved to support them. In a time of increasing polarization, Learn with Love captures three beautiful stories and shows the power of one-on-one connection to overcome misinformation and change hearts and minds."
The third subject of Learn With Love is effervescent pre-teen Skyler Morrison, a trans girl whose grandfather spent a weekend getting to know her, and reconnecting with Skyler's dad, his son, Andrew, after a long separation.
Grandad Tom Morrison is asked by the filmmakers when he started to accept Skyler for who she is. "Yesterday," he says, crediting The Trevor Project's invitation to spend a weekend together: "Because otherwise it probably wouldn't have happened," says Tom, who admits to being embarrassed. "We have not been together for six years, and it may have been longer than that. It's been a waste." The film captures the moment he apologizes to Skyler, and her response.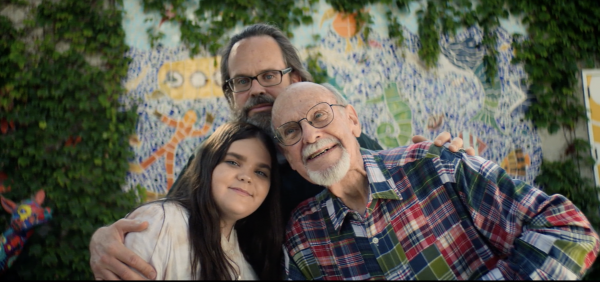 With the headlines each and every day dwelling on the persistent barriers that so many transgender young people face, the makers of this documentary focus on the breakthroughs and the significance of openness, education, and love. 
Learn With Love: Trailer
If you or someone you know is feeling hopeless or suicidal, trained crisis counselors at The Trevor Project are available 24/7 at 1-866-488-7386, via chat TheTrevorProject.org/Help, or by texting 678678.
Academy honors queer films but omits queer talent
Mixed bag of nominees as heterosexual actors playing gay win nods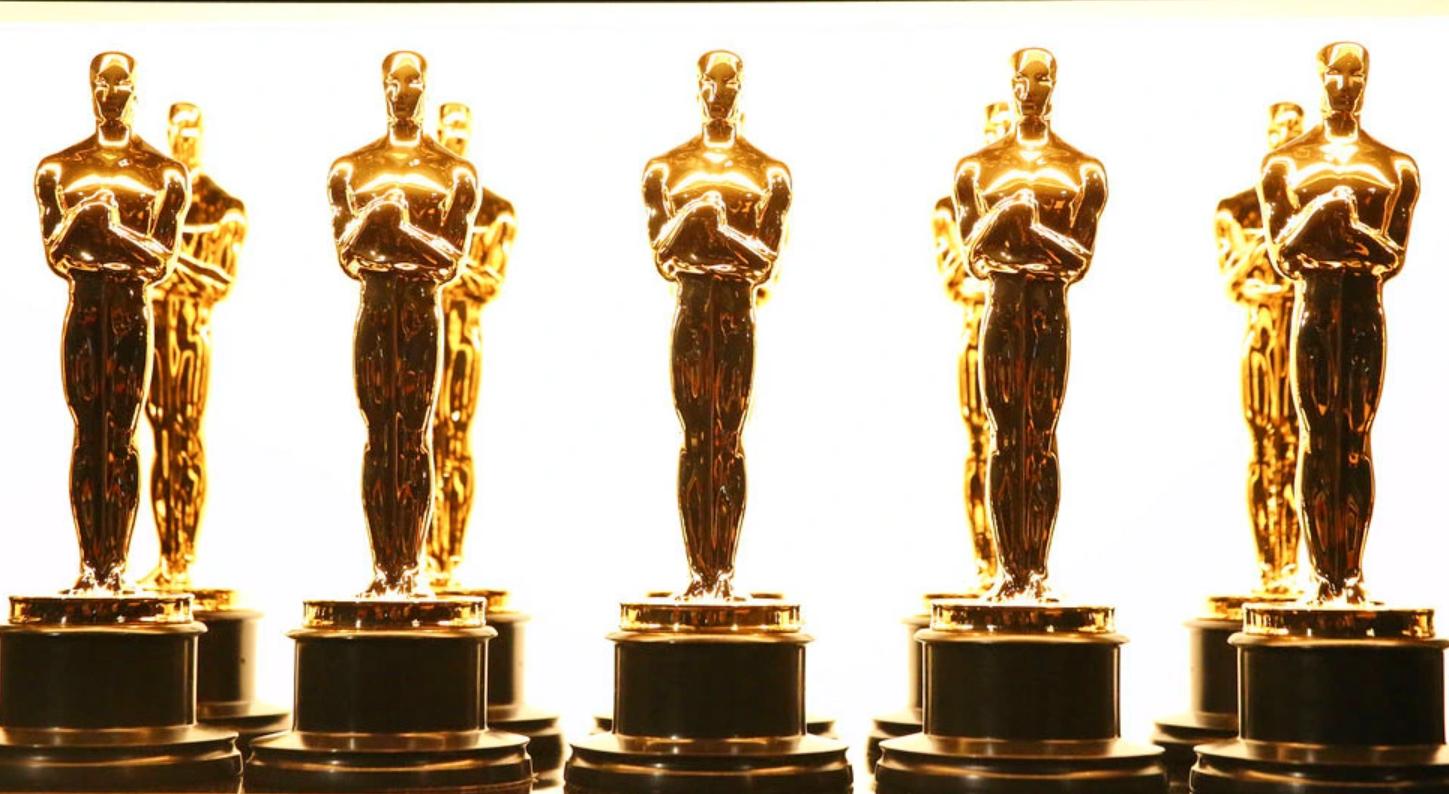 LOS ANGELES – The race for Oscar — Hollywood's favorite sport — officially began Tuesday morning, when past winner Riz Ahmed and "M3gan" actress Allison Williams appeared on ABC's "Good Morning America" to announce the list of nominees for the 95th Academy Awards.
As always, that list was mostly comprised of established favorites, boosted by the momentum gained from wins and nominations for other film awards, with a few inevitable snubs and surprises thrown into the mix just to keep things interesting.
From a movie-lover's perspective, the Academy's final ballot reflects a year that has yielded a better-than-average crop of films, even as post-pandemic box office numbers skewed away from the kind of "prestige" movies that usually win Oscars. With plenty of deserving front-runners among the nominees, cinema buffs will have plenty of worthy choices to root for when the Academy Awards presentation airs on March 12.
Looking at the nominations through a queer eye, on the other hand, there's not much to get excited about. But let's focus on the good news first.
Among the movies nominated for Best Picture, several include LGBTQ characters and storylines. In "Everything Everywhere All at Once," the popular indie sci-fi comedy that received the most nods (11) of any movie in the pack, the fate of the multiverse hinges on – among other things – a woman's ability to acknowledge and affirm her daughter's queer sexuality; the controversial but acclaimed "Tár" is built around Cate Blanchett's consummate performance as an acclaimed lesbian symphony director accused of sexual misconduct, and features numerous queer characters among the supporting cast; "Women Talking," Sarah Polley's powerful drama about victims of sexual assault in a Mennonite colony, includes a transmasculine character (portrayed by nonbinary actor August Winter) in a small but crucial role.
In addition, "Elvis" was helmed by queer director Baz Luhrmann, who snagged a nomination as one of the film's producers; and "The Fabelmans" was co-written by out gay screenwriter Tony Kushner, who likewise gained a nod as producer as well as sharing a nomination for Best Original Screenplay with Steven Spielberg.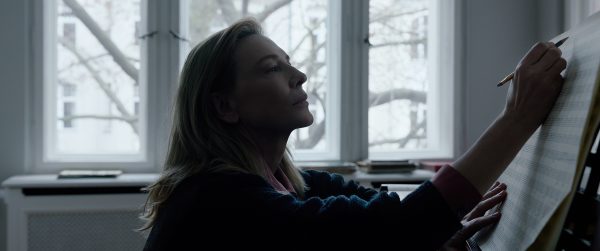 As for the acting categories, a handful of performers earned nominations for playing LGBTQ-identifying characters. Blanchett, in "Tár," is seen as a shoo-in for Best Actress; similarly, first-time nominee Brendan Fraser, whose "comeback" performance as an obese gay man consumed by grief and regret after the death of his partner in "The Whale" gained almost universal praise despite controversies surrounding the movie itself, is a strong contender among a slate of other first-timers in the Best Actor race.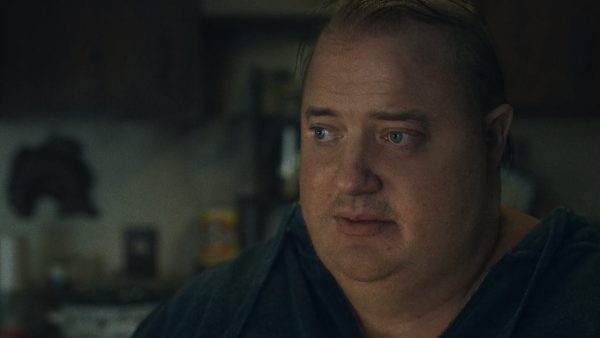 Stephanie Hsu, who portrays the above-mentioned lesbian daughter in "Everything," also became a first-time Oscar nominee, for Best Supporting Actress; lastly, though it might be a bit of a cheat, it's worth mentioning that "Everything" also depicts – quite memorably – versions of the characters played by Best Actress nominee Michelle Yeoh and Best Supporting Actress nominee Jamie Lee Curtis as [SPOILER ALERT] a same-sex couple in an alternate universe.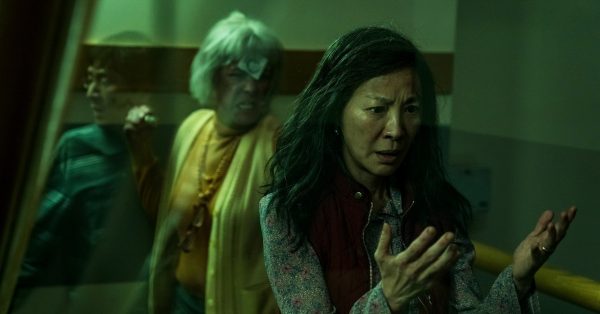 Other notably queer-inclusive films in the overall Oscar lineup include: "Close," directed by filmmaker Lukas Dhont, a Belgian coming-of age drama nominated for Best International Feature; "Glass Onion: A Knives Out Mystery," the comedy crime caper sequel that confirms the queerness of detective Benoit Blanc (played by Daniel Craig), earned writer-director Rian Johnson a nod for Best Adapted Screenplay; "Babylon," Damien Chazelle's ambitious ensemble drama about 1920s Hollywood, which was snubbed in the "major" categories but earned nominations for Justin Hurwitz's original score and its costume and production designs; and incredibly enough, "Top Gun: Maverick," which scored multiple nominations including Best Picture and Adapted Screenplay, makes the inclusion list through the involvement of queer ally Lady Gaga, who is co-nominated (with BloodPop) for writing Best Original Song contender "Hold My Hand."
While the inclusiveness in some cases could be perhaps described as marginal, at best, and none of the nominated titles are predominantly queer focused, it's still heartening to see a crop of widely varied films in which an LGBTQ presence is not only visible, but normalized, almost routine. That's a far cry from 2006, when the high-profile nominations and wins for "Brokeback Mountain" provoked outrage and outcry among industry old-timers. Progress has clearly been made.
Unfortunately, while the Academy has clearly become more comfortable with movies that allow queer people to exist on the screen at all, it's still prone to some of its old habits – and this year's nominations underscore the importance of keeping up pressure on the Hollywood establishment to prevent backsliding. In recent years, LGBTQ-themed films and out queer performers have increasingly been part of the party on Oscar night, with movies like "Moonlight," "Call Me By Your Name," "Bohemian Rhapsody," "Rocket Man" and more emerging as major contenders and, in some cases, even taking home the prize; but this year, the roster is frustratingly straight.
This is most telling in the acting categories, where – true to what has become a long-standing Oscar tradition, at this point – none of the nominees, including those playing LGBTQ characters, identify as queer. There's no argument against the worthiness of Blanchett, Fraser, or Hsu, each of whom does superb work and deserves recognition for it; what is more pertinent is the omission of actual LGBTQ people from the roster, like Janelle Monáe of "Glass Onion" or Jeremy Pope of "The Inspection," whose much-lauded 2022 performances put them high on the short list for Academy recognition.
The LGBTQ community is not the only one with reason to be disappointed. After two consecutive years of being won by women, the Best Director category is once again made up entirely of heterosexual men; female filmmaker Polley, despite the Best Picture nod for "Women Talking," failed to make the cut – though she did pick up a writing nomination for Best Adapted Screenplay.
Recognition for people of color also took a step backward. This is particularly notable in the acting categories, where only two Black performers – Angela Bassett ("Black Panther: Wakanda Forever") and Brian Tyree Henry ("Causeway"), for Best Supporting Actress and Actor, respectively – received nominations. Among the year's potential nominees were snubbed powerhouses like Viola Davis ("The Woman King"), Danielle Deadwyler ("Till"), Gabrielle Union ("The Inspection"), as well as the aforementioned Pope and Monaé, any of whom might have helped to even the balance.
Don't get us wrong; there are plenty of reasons to be happy with this year's Oscar contest, not the least of which is the element of surprise – though there are definite favorites, there are no clear winners in most of the categories. Returning to our focus on the positive, there's a strong showing of Asian-American nominees in the mix, thanks to "Everything," and it's worth adding that, with queer-inclusive films scoring high in total nominations, some of them are sure to win – and that will give us ample reason to celebrate.
It won't keep us, however, from expecting Oscar to do better next year. Until then, don't be surprised if this stumble on the road to real LGBTQ equality in the movies spawns a new hashtag: #OscarsSoStraight.
The complete list of Oscar nominations is below:
Best picture
– "All Quiet on the Western Front"
– "Avatar: The Way of Water"
– "The Banshees of Inisherin"
– "Elvis"
– "Everything Everywhere All at Once"
– "The Fabelmans"
– "Tár"
– "Top Gun: Maverick"
– "Triangle of Sadness"
– "Women Talking"
Best director
– Martin McDonagh, "The Banshees of Inisherin"
– Daniel Kwan and Daniel Scheinert, "Everything Everywhere All at Once"
– Steven Spielberg, "The Fabelmans"
– Todd Field, "Tár"
– Ruben Östlund, "Triangle of Sadness"
Best actor
– Austin Butler, "Elvis"
– Colin Farrell, "The Banshees of Inisherin"
– Brendan Fraser, "The Whale"
– Paul Mescal, "Aftersun"
– Bill Nighy, "Living"
Best actress
– Cate Blanchett, "Tár"
– Ana de Armas, "Blonde"
– Andrea Riseborough, "To Leslie"
– Michelle Williams, "The Fabelmans"
– Michelle Yeoh, "Everything Everywhere All at Once"
Best supporting actor
– Brendan Gleeson, "The Banshees of Inisherin"
– Brian Tyree Henry, "Causeway"
– Judd Hirsch, "The Fabelmans"
– Barry Keoghan, "The Banshees of Inisherin"
– Ke Huy Quan, "Everything Everywhere All at Once"
Best supporting actress
– Angela Bassett, "Black Panther: Wakanda Forever"
– Hong Chau, "The Whale"
– Kerry Condon, "The Banshees of Inisherin"
– Jamie Lee Curtis, "Everything Everywhere All at Once"
– Stephanie Hsu, "Everything Everywhere All at Once"
Best original screenplay
– "The Banshees of Inisherin," Martin McDonagh
– "Everything Everywhere All at Once," Daniel Kwan and Daniel Scheinert
– "The Fabelmans," Tony Kushner and Steven Spielberg
– "Tár," Todd Field
– "Triangle of Sadness," Ruben Östlund
Best adapted screenplay
– "All Quiet on the Western Front," Edward Berger, Lesley Paterson and Ian Stokell
– "Glass Onion: A Knives Out Mystery," Rian Johnson
– "Living," Kazuo Ishiguro
– "Top Gun: Maverick," Ehren Kruger, Eric Warren Singer and Christopher McQuarrie, story by Peter Craig and Justin Marks
– "Women Talking," Sarah Polley
Best cinematography
– "All Quiet on the Western Front"
– "Bardo, False Chronicle of a Handful of Truths"
– "Elvis"
– "Empire of Light"
– "Tár"
Best international feature film
– "All Quiet on the Western Front" (Germany)
– "Argentina, 1985" (Argentina)
– "Close" (Belgium)
– "EO" (Poland)
– "The Quiet Girl" (Ireland)
Best documentary feature film
– "All That Breathes"
– "All the Beauty and the Bloodshed"
– "Fire of Love"
– "A House Made of Splinters"
– "Navalny"
Best animated feature film
– "Guillermo del Toro's Pinocchio"
– "Marcel the Shell with Shoes On"
– "Puss in Boots: The Last Wish"
– "The Sea Beast"
– "Turning Red"
Best live action short film
– "An Irish Goodbye"
– "Ivalu"
– "Le Pupille"
– "Night Ride"
– "The Red Suitcase"
Best documentary short film
– "The Elephant Whisperers"
– "Haulout"
– "How Do You Measure a Year?"
– "The Martha Mitchell Effect"
– "Stranger at the Gate"
Best animated short film
– "The Boy, the Mole, the Fox and the Horse"
– "The Flying Sailor"
– "Ice Merchants"
– "My Year of Dicks"
– "An Ostrich Told Me the World Is Fake and I Think I Believe It"
Best original score
– "All Quiet on the Western Front"
– "Babylon"
– "The Banshees of Inisherin"
– "Everything Everywhere All at Once"
– "The Fabelmans"
Best original song
– "Applause" from "Tell It like a Woman"
– "Hold My Hand" from "Top Gun: Maverick"
– "Lift Me Up" from "Black Panther: Wakanda Forever"
– "Naatu Naatu" from "RRR"
– "This Is A Life" from "Everything Everywhere All at Once"
Best film editing
– "The Banshees of Inisherin"
– "Elvis"
– "Everything Everywhere All at Once"
– "Tár"
– "Top Gun: Maverick"
Best production design
– "All Quiet on the Western Front"
– "Avatar: The Way of Water"
– "Babylon"
– "Elvis"
– "The Fabelmans"
Best costume design
– "Babylon"
– "Black Panther: Wakanda Forever"
– "Elvis"
– "Everything Everywhere All at Once"
– "Mrs. Harris Goes to Paris"
Best makeup and hairstyling
– "All Quiet on the Western Front"
– "The Batman"
– "Black Panther: Wakanda Forever"
– "Elvis"
– "The Whale"
Best sound
– "All Quiet on the Western Front"
– "Avatar: The Way of Water"
– "The Batman"
– "Elvis"
– "Top Gun: Maverick"
Best visual effects
– "All Quiet on the Western Front"
– "Avatar: The Way of Water"
– "The Batman"
– "Black Panther: Wakanda Forever"
– "Top Gun: Maverick"