Our current asylum system denies thousands from living their truth
I fled Syria, came out once I received refuge in U.S.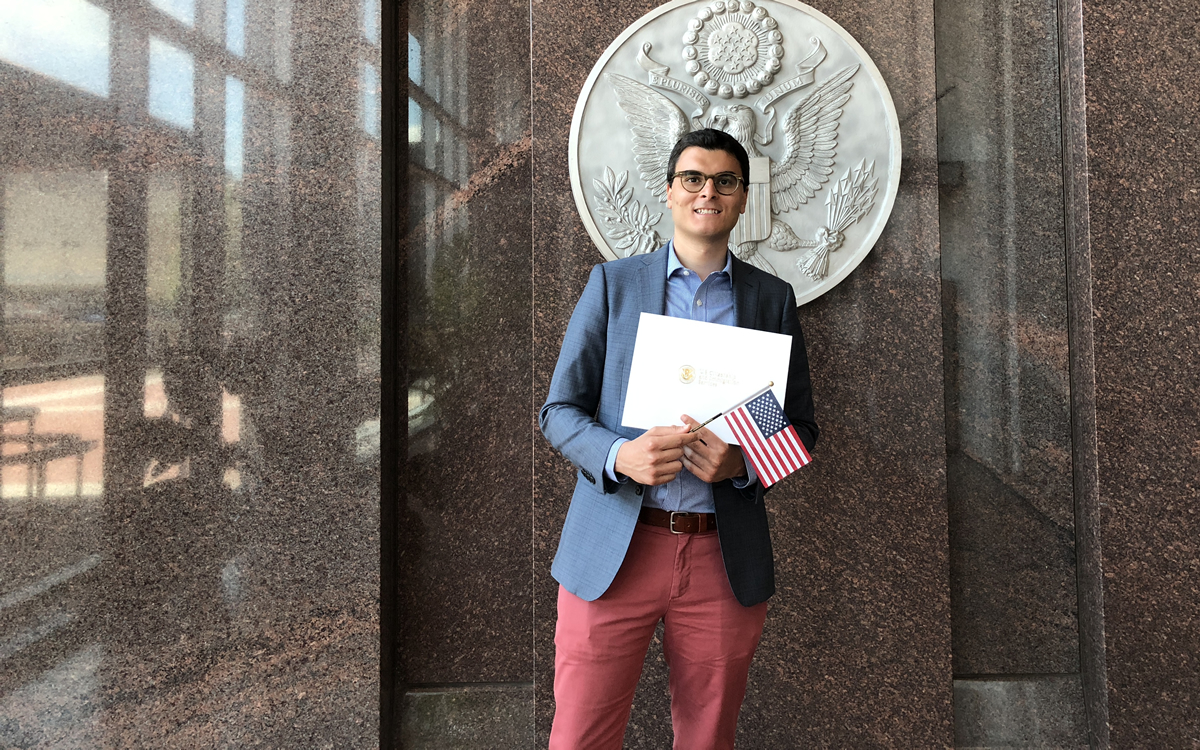 LEXINGTON, Ky. — Growing up in Syria, life was relatively stable — until it wasn't. My world turned upside-down in 2011 when civil war ravaged the country, separating families, destroying buildings, schools and parks and displacing millions of innocent people who were forced to begin life anew in strange lands with virtually no supportive services.
I remember seeing videos of queer people being thrown from the top of buildings in areas controlled by ISIS and similar groups. Life was never easy for queer people in Syria to start with, but threats to one's life grew exponentially amid the chaos and rise of religious extremists. I was closeted at the time; a young doctor eager to start a career in saving lives. I remember hearing the sounds of sirens, gunshots and blood-curdling screams echoing from a distance, and realizing that I had no choice but to flee.
This is the reality for many LGBTQ+ people seeking asylum in the United States who are escaping countries where homosexuality is criminalized, but what many Americans don't realize is that seeking asylum isn't as easy as filling out paperwork. The current asylum process is a tangled web of bureaucracy, politics, and legal barriers that traps asylum seekers in limbo for years.
In the U.S. today, there are 1.6 million people with pending asylum cases. Among them are doctors, students and other professionals who fled war, violence and persecution in search of safety. Now that they have found it, they face up to a 6-year waiting period before learning their fate. Asylum is a notoriously complex and discretionary system. Each case is determined on its merit by the subjective opinion of the presiding judge or immigration officer. Unfortunately, many applicants lack adequate representation, and more than half of asylum cases are denied each year. Tens of thousands struggle with coming out and living their truth against the threat of potential deportation, should their case be denied years later.
While a process to vet cases has to exist, there is no reason it should take this long. The system wasn't always like this. In fact, over the course of a decade, the backlog in asylum applications increased seven fold — from 100,000 in 2012 to nearly 788,000 by the end of 2022. 
At best, the current system is a careless abdication of responsibility by our government. At worst, it is intentionally weaponized to discourage asylum seekers from coming to the United States. This is unacceptable in a country that prides itself on being a beacon of hope and opportunity, which I know firsthand. I credit my ability to freely live life as my authentic self to the ideals this country is built upon. It is our duty to ensure all asylum seekers have the same opportunity.
Last week, I celebrated my 10-year anniversary of moving to the U.S. Five years ago, I became an American citizen. It wasn't until that point that I felt I could finally embrace my true identity. I was fortunate to have pre-existing familial ties to the U.S., which helped me bypass the complicated asylum system, but many of my queer siblings don't have that luxury.
Since moving to the U.S., I've been plagued by survivor's guilt. Three of my medical school classmates lost their lives, and some are still missing to this day. Why them, and not me? I've often wondered. The news of the 7.8 magnitude earthquake that hit Syria and Turkey earlier this month, killing over 46,000 people to date, triggered many memories I thought I had long buried deep. It has also reminded me that, despite the hell I've been through, I made it to the other side whole. I never had the chance to be whole before calling the United States my home. Other people who were forcibly displaced, like me, deserve the same.
I want the images of destroyed buildings and the sounds of falling bombs to be replaced in their minds by those of Pride parades and drag shows — as it was for me. I want them to experience the excitement of holding another person's hand without looking over their shoulders in angst. I want them to know what it's like to celebrate their first Valentine's Day with the person they love, a milestone I recently achieved this year for the first time. 
This is what I fight for, and what every American should fight for.
I am unrecognizable from the person who stretched his shaky hands to give his Syrian passport to the CBP agent at Boston's Logan Airport a decade ago. I am now an openly gay DEIB professional, human rights and LGBTQ+ advocate who is in a loving relationship. I am now a proud American citizen and a living testament to the power of compassion. It is our responsibility to ensure that the same opportunity is afforded to all those seeking asylum in the United States. The time for change and to fix our broken asylum system is now.
Basel Touchan is a Syrian American immigrant and human rights advocate. A doctor by training, he currently works as a DEIB leader and consultant. (Twitter: @Basel_Touchan)
Judy Heumann helped so many of us with disabilities to be out and proud
'Like the color of my eyes or the color of my hair, it is a part of who I am'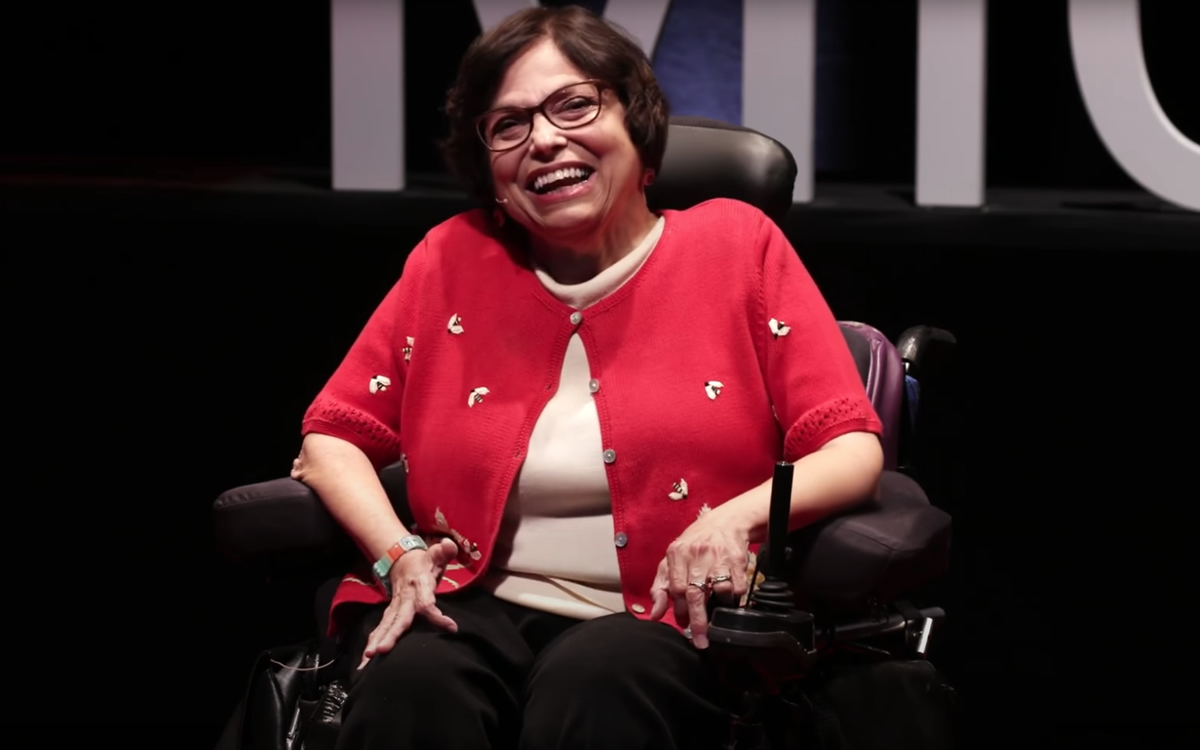 When I was growing up, people like me, who were disabled, were usually met with scorn, pity and exclusion.
On March 4, Judith (Judy) Heumann, a founder of the disability rights movement, died at 75 in Washington, D.C.
For decades, Heumann, who contracted polio when she was 18 months old, was a leader of a civil rights movement that changed the lives of millions of folks like me.
Judy (so many of us, whether we knew or not, connected with her on a first-name basis), was known as the "mother" of the disability rights movement. She was the Harvey Milk of our struggle.
You might think: why should LGBTQ people care about the passing of a disability rights leader?
Here's why: Nearly, 20 percent of people in this country have a disability, according to the U.S. Census Bureau. This includes LGBTQ+ people. An estimated three to five million people are queer and disabled.
Studies, including a study by the Map Advancement Project, reveal that queer people are more likely than non-queer people to become disabled. We face the double-whammy of anti-queer and disability-based discrimination. The MAP study reported that of the more than 26,000 transgender people surveyed, 39 percent reported having a disability.
If you're queer and have a disability (blindness, epilepsy, cerebral palsy, psychiatric disorder, etc.), you've likely run up against employers who don't want to hire you or restaurants who don't care to serve you. If you're a queer parent of a disabled child, you've probably had to fight to get your kid the education they need.
These battles are hard. But, thanks to Heumann and the movement she led, there are ways — from the Americans with Disabilities Act to working the media — to fight this injustice.
Heumann, who at 29 led a month-long protest that was the Stonewall of the disability rights movement, and in her 70s was the star of the fab, Oscar-nominated documentary "Crip Camp," was a powerhouse of energy, discipline, hard work and humor. She was a quintessential bad ass who worked for justice 24/7, and kicked your butt if you didn't."Kathi, get your self together!" commanded the voice over the phone, "or you won't get anything done."
It was 1987, and I was writing my first news story. I was interviewing Heumann about an historic protest that she'd led a decade earlier. It was the 10th anniversary of what is believed to be the longest non-violent sit-in a federal building.
In April 1977, more than 100 disabled people took over the (then) Health, Education and Welfare building in San Francisco. President Richard Nixon had signed the Rehabilitation Act into law in 1973. But, regulations, known as "504," a section of the Act that prohibited discrimination against disabled people by institutions (schools, hospitals, etc.) receiving federal funding, hadn't been signed. After protesting in the San Francisco building for a month and in Washington, D.C. (including at then President Jimmy Carter's church), the "504″ regulations were signed.
Heumann, who was an official in the Clinton administration and a special adviser in the Obama State Department, was tough, kind, and proud of herself and the movement that she founded.
For Heumann, who is survived by her husband and brothers, disability was a normal part of life, not a tragedy.
"I never wished I didn't have a disability," Heumann wrote in her memoirs "Being Heumann: An Unrepentant Memoir of a Disability Rights Activist."
When Heumann was a child, disabled children were often institutionalized. Like being queer, being disabled wasn't considered to be normal then.
Doctors advised Heumann's parents to send Judy to an institution when she was a child. But her parents, who were Jewish and had fled Nazi Germany, refused. This experience turned her mother and father against institutionalizing her, Heumann wrote in her memoir.
"If I'd been born just 10 years earlier and become disabled in Germany, it is almost certain the German doctor would also have advised that I be institutionalized," Heumann wrote, "The difference is that instead of growing up being fed by nurses in a small room with white walls and a roommate, I would have been taken to a special clinic, and at that special clinic, I would have been killed."
Just as it is if you're queer, if you're disabled, if you want to respect yourself, you need to be out and proud.
Judy more than anyone I've ever known, helped so many of us with disabilities to be out and proud. She taught us that being disabled isn't something to be ashamed of. That it's an important aspect of who we are.
Her disability, Judy often said, is, "Like the color of my eyes or the color of my hair, it is a part of who I am."
I knew Judy only from interviewing her over the years and being on an episode of her podcast "The Heumann Perspective." But Judy, whether you'd known for decades or just a few months, made you feel like you were a friend. She'd advise you, cheer you on and challenge you over the phone, in texts and on Zoom.
She almost got me, a non-make-up wearing lesbian, to wear lipstick (so I wouldn't look like a ghost on her podcast). Earlier this winter, Judy wondered why I didn't put my disability on my resume. Being nervous could be good, she said, when I was scared of reading at a poetry festival.
"If you don't respect yourself and if you don't demand what you believe in for yourself, you're not going to get it," Judy said.
Thank you, Judy for teaching us to respect ourselves and to demand our rights! R.I.P., Judy!
Kathi Wolfe, a writer and a poet, is a regular contributor to the Blade.