LGBTQ genocide is happening now in Afghanistan
A humanitarian catastrophe is occurring that must have the attention of Western governments and all LGBTQ people and their allies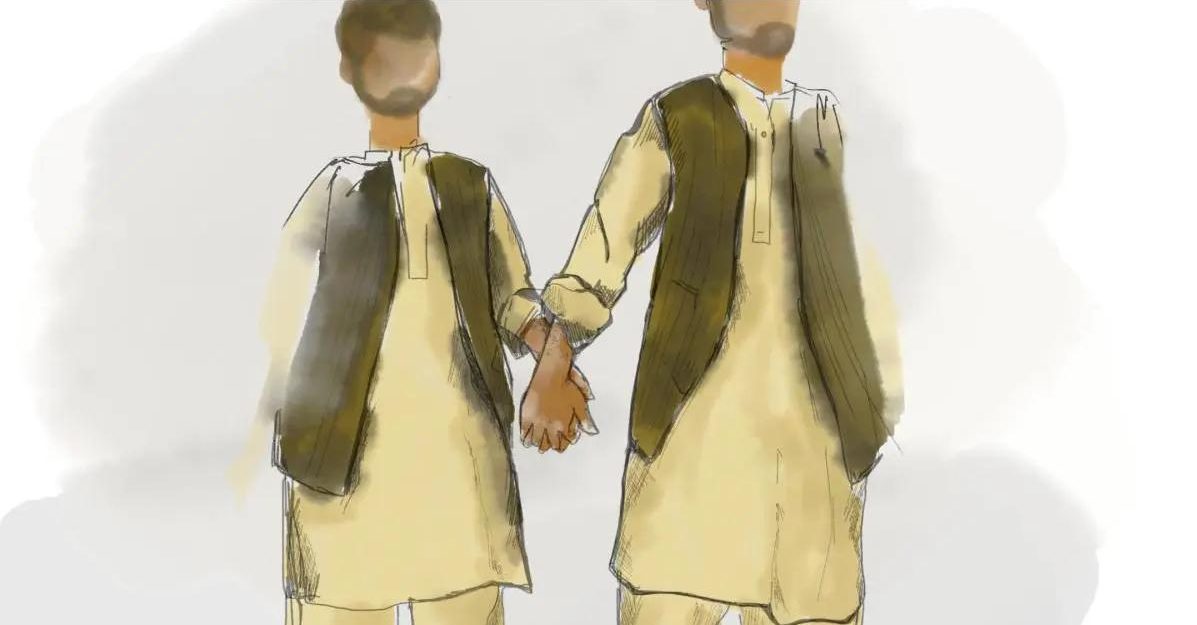 By Don Kilhefner | LOS ANGELES – At this very moment, gay genocide is happening in Afghanistan. It is underreported by print and electronic media everywhere and has gained little activist traction. A humanitarian catastrophe is occurring that must have the attention of Western governments and all LGBTQ people and their allies.
Since the August 2021 Taliban takeover, LGBTQ lives there have been dehumanized and terrorized by honor killings, torture, sexual violence, and legal and extralegal extermination. This gay genocide, coordinated countrywide, has forced recognizable or outed gay men, lesbians, and trans people to go into solitary hiding to survive. Their only hope to dodge the bullet is to flee the country. Yet, they have very few options to escape.
While precise demographic statistics are unknown, the magnitude of the crisis is potentially huge. It is estimated that there are over a million LGBTQ Afghan people between 14 and 35-years old, the primary target of the Taliban.
Despite this peril, teenagers and 20-somethings in Afghanistan have been influenced by the Gay Liberation movement via cell phones and the internet.
They know about Stonewall, Pride celebrations, same-sex marriage, posting videos on Instagram and Tic Tok, Grindr, and queer culture. They state their preferred pronouns. They also know that their lives could be spared if they somehow escaped Afghanistan and found refuge in a friendly country.
Here are the desperate words of one young gay Afghan as reported by Rainbow Railroad's "No Safe Way Out" research report: "The Taliban has taken over, they are abducting suspected gays, and you never see them again. Because of the way I talk and behave, it's not hard to spot me. It's hard for me to walk around now. Before the Taliban, I was just alone, and lonely, at least my life was not in danger. I have no hope. I have almost given up. Sometimes I have the urge to go public about it, with a pride flag in my hand, and scream as I walk through the streets of Kabul, 'I am Gay.' If my family found out they would be the ones to kill me, no need of Taliban."
LGBTQ people have been the last to be evacuated and the first to be executed. Over 150,000 Afghans have been evacuated to Western countries since 2021, but it is estimated that less than 1% were self-identified LGBTQ people. Priority is given to families. Since the Taliban takeover, Western countries have failed to prioritize the evacuation and resettlement of queer Afghans.
Let me be frank with you. The response of LGBTQ people living in freedom to this gay genocide has been sluggish, at best, perhaps even shameful.. Western LGBTQ leaders and organizations have largely ignored the plight of queer Afghans because they are out of sight and act like they are someone else's problem. Once more, "Silence" by liberated LGBTQ people = "Death" to young queer Afghans.
Amid the general apathy of the LGBTQ community, three U.S. gay men stand out righteously. Michael Failla, 70, of Seattle, working relentlessly, has been involved in helping more than 100 LGBTQ Afghans escape and is helping dozens more in hiding. In October 2021, he was offered 19 seats for queers on a flight out. He had to make a Solomonic decision on whose lives to save. Finally, 19 nonbinary, young gay men were selected because they were the most visible and likely to be arrested and executed by the Taliban.
Joe, 62, of San Francisco and Frank, 57, of Los Angeles (their last names have been redacted so as not to endanger their rescue work) have started a volunteer rescue effort called "Freedom Connection USA." Through trial-and-error learning over the past 18 months, they have mastered how to work through underground systems, sneaking at-risk LGBTQ young people out of Afghanistan and housing them, sometimes as long as a year, until they are assigned refugee status and resettled. Recently, I interviewed one of the young men whose rescue Joe and Frank narrowly engineered with the Taliban in hot pursuit. Near the end of our talk, he burst into tears, sobbing uncontrollably as he choked out the words, "I wouldn't be alive today if it weren't for Joe."
Rainbow Railroad, a well-known nongovernmental organization anchored in Canada and modeled after the ante-bellum "Underground Railroad" in the U.S., has also turned its focus on LGBTQ Afghans. In 2022, this NGO brought 220 queer Afghans to Western countries and recently announced the resettlement of 600 more LGBTQ Afghan refugees in Canada. However, the current effort is minuscule compared to the need. It has 6,000 requests for help. Canada and Germany have excellent records of resettlement for queer Afghans. The U.S. record is dismal.
For LGBTQ Afghans who cannot escape the country, self-deliverance—suicide—can be a way to escape the genocide. It happens often. It was reported to me recently, that the Taliban had jailed the beloved father and younger brother of a young gay man. He knew they had been arrested so he would turn himself in to the Taliban for their release, which meant his certain death by the Taliban. So, he took his own life instead.
The gay genocide in Afghanistan is based on the religious authority of the Qur'an, hadith (the words and actions of the prophet Mohammed while alive) and sharia (codified Islamic law)—kill all homosexuals. In Afghanistan, sometimes these executions are public as warnings, but the Taliban usually does it privately in a prison—out of sight, out of mind.
I recently viewed a several-minutes-long video montage of young, Muslim, gay men being executed—one hanging from a bridge with a noose around his neck, another being stoned to death by a frenzied mob, another being beheaded, and several being bound and pushed off tall buildings as bystanders rejoiced.
It's time to hear the cries from Afghanistan. It's time for every sector and strata of the LGBTQ community to unite around this issue with sweat and dollars—saving the lives of young queer Afghans. As Existentialism teaches us, who you are is determined by what you do.
**********************************************************************************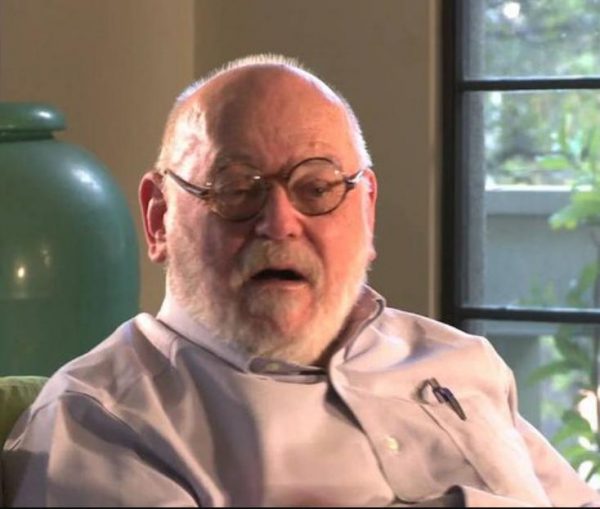 Don Kilhefner, Ph.D., 85, a pioneer Gay Liberationist, has been a gay community organizer in Los Angeles and nationally for over half a century, including as co-founder of the Los Angeles LGBT Center, the world's first and largest.
Judy Heumann helped so many of us with disabilities to be out and proud
'Like the color of my eyes or the color of my hair, it is a part of who I am'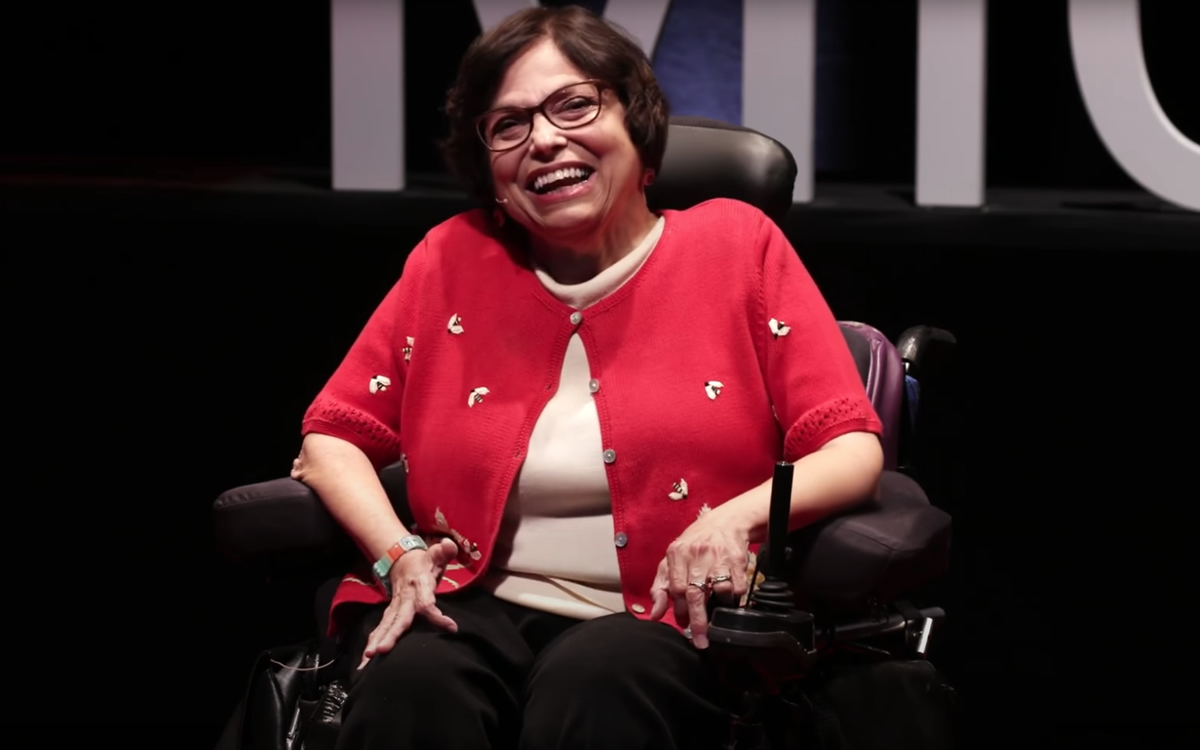 When I was growing up, people like me, who were disabled, were usually met with scorn, pity and exclusion.
On March 4, Judith (Judy) Heumann, a founder of the disability rights movement, died at 75 in Washington, D.C.
For decades, Heumann, who contracted polio when she was 18 months old, was a leader of a civil rights movement that changed the lives of millions of folks like me.
Judy (so many of us, whether we knew or not, connected with her on a first-name basis), was known as the "mother" of the disability rights movement. She was the Harvey Milk of our struggle.
You might think: why should LGBTQ people care about the passing of a disability rights leader?
Here's why: Nearly, 20 percent of people in this country have a disability, according to the U.S. Census Bureau. This includes LGBTQ+ people. An estimated three to five million people are queer and disabled.
Studies, including a study by the Map Advancement Project, reveal that queer people are more likely than non-queer people to become disabled. We face the double-whammy of anti-queer and disability-based discrimination. The MAP study reported that of the more than 26,000 transgender people surveyed, 39 percent reported having a disability.
If you're queer and have a disability (blindness, epilepsy, cerebral palsy, psychiatric disorder, etc.), you've likely run up against employers who don't want to hire you or restaurants who don't care to serve you. If you're a queer parent of a disabled child, you've probably had to fight to get your kid the education they need.
These battles are hard. But, thanks to Heumann and the movement she led, there are ways — from the Americans with Disabilities Act to working the media — to fight this injustice.
Heumann, who at 29 led a month-long protest that was the Stonewall of the disability rights movement, and in her 70s was the star of the fab, Oscar-nominated documentary "Crip Camp," was a powerhouse of energy, discipline, hard work and humor. She was a quintessential bad ass who worked for justice 24/7, and kicked your butt if you didn't."Kathi, get your self together!" commanded the voice over the phone, "or you won't get anything done."
It was 1987, and I was writing my first news story. I was interviewing Heumann about an historic protest that she'd led a decade earlier. It was the 10th anniversary of what is believed to be the longest non-violent sit-in a federal building.
In April 1977, more than 100 disabled people took over the (then) Health, Education and Welfare building in San Francisco. President Richard Nixon had signed the Rehabilitation Act into law in 1973. But, regulations, known as "504," a section of the Act that prohibited discrimination against disabled people by institutions (schools, hospitals, etc.) receiving federal funding, hadn't been signed. After protesting in the San Francisco building for a month and in Washington, D.C. (including at then President Jimmy Carter's church), the "504″ regulations were signed.
Heumann, who was an official in the Clinton administration and a special adviser in the Obama State Department, was tough, kind, and proud of herself and the movement that she founded.
For Heumann, who is survived by her husband and brothers, disability was a normal part of life, not a tragedy.
"I never wished I didn't have a disability," Heumann wrote in her memoirs "Being Heumann: An Unrepentant Memoir of a Disability Rights Activist."
When Heumann was a child, disabled children were often institutionalized. Like being queer, being disabled wasn't considered to be normal then.
Doctors advised Heumann's parents to send Judy to an institution when she was a child. But her parents, who were Jewish and had fled Nazi Germany, refused. This experience turned her mother and father against institutionalizing her, Heumann wrote in her memoir.
"If I'd been born just 10 years earlier and become disabled in Germany, it is almost certain the German doctor would also have advised that I be institutionalized," Heumann wrote, "The difference is that instead of growing up being fed by nurses in a small room with white walls and a roommate, I would have been taken to a special clinic, and at that special clinic, I would have been killed."
Just as it is if you're queer, if you're disabled, if you want to respect yourself, you need to be out and proud.
Judy more than anyone I've ever known, helped so many of us with disabilities to be out and proud. She taught us that being disabled isn't something to be ashamed of. That it's an important aspect of who we are.
Her disability, Judy often said, is, "Like the color of my eyes or the color of my hair, it is a part of who I am."
I knew Judy only from interviewing her over the years and being on an episode of her podcast "The Heumann Perspective." But Judy, whether you'd known for decades or just a few months, made you feel like you were a friend. She'd advise you, cheer you on and challenge you over the phone, in texts and on Zoom.
She almost got me, a non-make-up wearing lesbian, to wear lipstick (so I wouldn't look like a ghost on her podcast). Earlier this winter, Judy wondered why I didn't put my disability on my resume. Being nervous could be good, she said, when I was scared of reading at a poetry festival.
"If you don't respect yourself and if you don't demand what you believe in for yourself, you're not going to get it," Judy said.
Thank you, Judy for teaching us to respect ourselves and to demand our rights! R.I.P., Judy!
Kathi Wolfe, a writer and a poet, is a regular contributor to the Blade.