LGBTQ+ Puerto Ricans are making history in 2023
U.S. Senate last month confirmed Gina Mendéz Miró as federal judge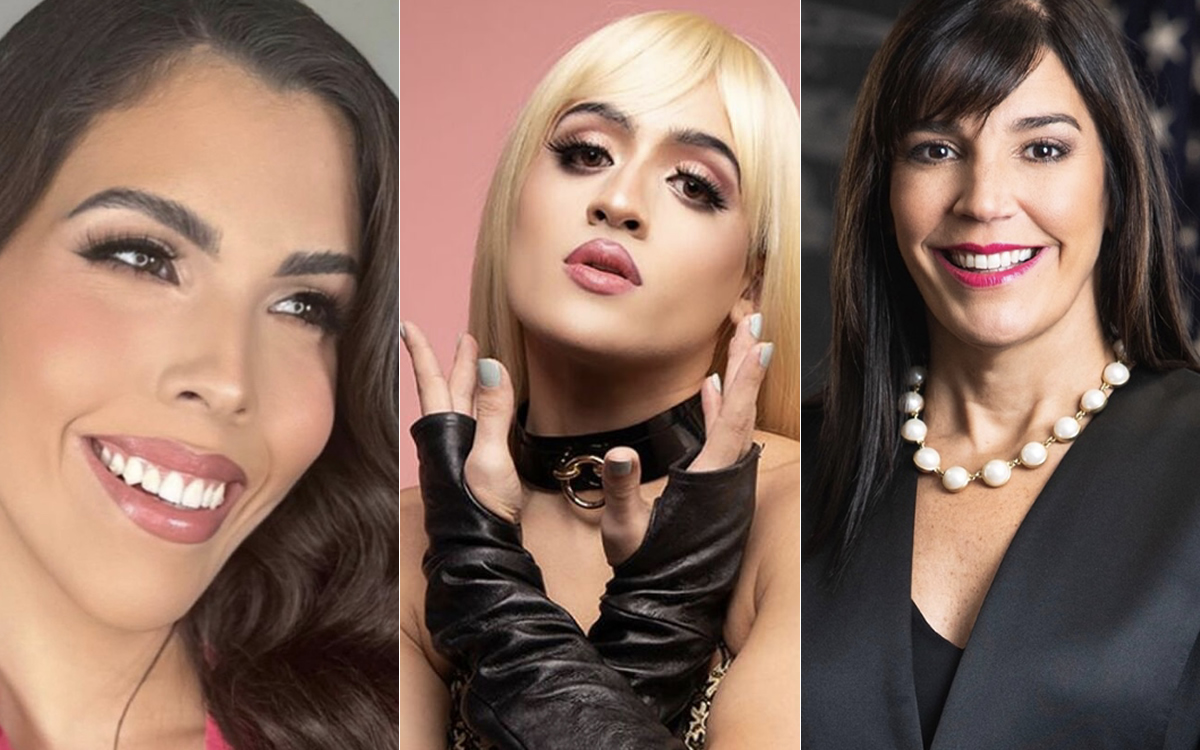 Representation matters even more to three of the most historically marginalized and underrepresented groups in the last century in the U.S.: Women, Latinos and the LGBTQ community.
Puerto Rico became a U.S. territory in 1898 after the Spanish-American War. Puerto Ricans since then have struggled to get worthy representation in the states and internationally. But if being a Puerto Rican is already tricky because of the historical unfairness of the "relationship" between the island and the U.S., being a member of the LGBTQ community is even more challenging.
Puerto Ricans are treated as second-class citizens in the U.S. by receiving less federal aid and benefits than the 50 states and being underrepresented in each political, social, cultural, economic and governmental position within the mainland. Puerto Ricans' federal and constitutional rights are not guaranteed like ordinary Americans. Puerto Ricans, like women and Black people, have mainly and throughout U.S. history received their federal and constitutional rights one by one through the U.S. Supreme Court. And why is it so important to give all this background if we are here to talk about Puerto Rican LGBTQ women? Well, because a famous saying says: "… people who do not know their history are condemned to repeat it …" and it's always essential to understand the historical background of our LGBTQ representatives and put ourselves in their shoes.
The U.S. Senate recently confirmed Gina Méndez Miró, the first openly lesbian Puerto Rican woman, to the U.S. District Court of Puerto Rico. The Senate voted 54-42 to approve the previous Puerto Rico appellate judge.
I met Gina in 2016 when she was serving Puerto Rico Senate President Eduardo Bhatia's Chief of Staff. We were both delegates for Hilary Clinton at the 2016 Democratic National Convention in Philadelphia as members of the LGBTQ community. Even though our encounters have been brief since then, I have perceived Gina's passion for justice, gender equity and promoting a more secure world for the LGBTQ community. This appointment was a victory for our LGBTQ community, women and the Latino community in the U.S.
Another significant accomplishment in Puerto Rico happened last week when Daniela Arroyo González became the first transgender woman to compete in Miss Universe Puerto Rico.
Daniela has been chosen to compete in the Puerto Rico Miss Universe contest for the first time. I met Daniela in 2018 when we were participating in a runway fashion show fundraiser to raise money and awareness for the LGBTQ community on the island. Daniela is well known in the LGBTQ community in Puerto Rico after being part of a federal lawsuit against Puerto Rico's government, requesting the authority to change the gender designation in her birth certificate. People in Puerto Rico today can change their genders on their birth certificates. As executive director of the LGBTQ advisory board of the governor of Puerto Rico, I worked with the Department of Health's Vital Statistics Office to create the local guidelines to allow trans people on the island this change by only bringing a medical certificate.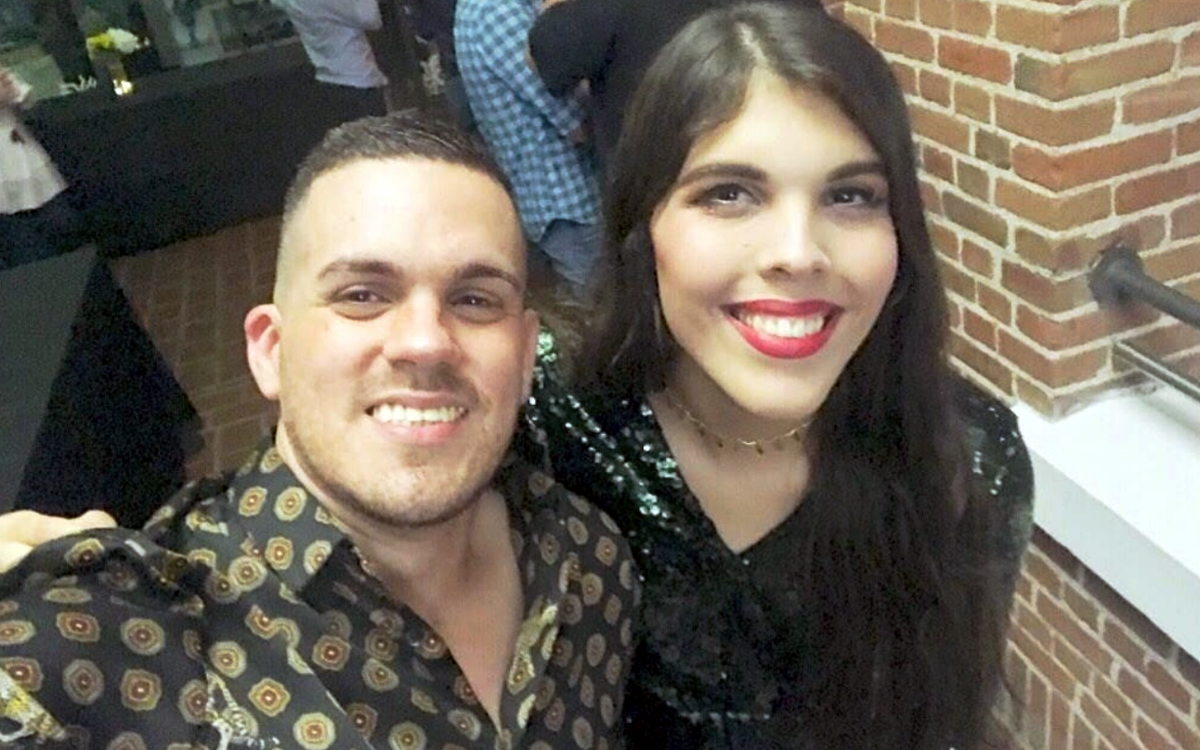 Daniela's participation in the beauty pageant is another significant victory for the LGBTQ community, Latinas and women's movement on the island. It is even more critical when Puerto Rico is the number one jurisdiction in the U.S. in hate crimes against the LGBTQ community and number one in gender-based violence crimes against women. According to Human Rights Campaign's statistics, a woman is murdered in Puerto Rico by her partner every seven days. In 2020, six of the 44 deaths of trans and gender nonconforming people in the U.S. were in Puerto Rico. These deaths represent most of the murders of trans people that happened in the U.S. in 2020.
Gender-based violence has also become even more common in Puerto Rico, with at least 5,517 female victims recorded, according to the Gender Equality Observatory. Daniela's representation gives the strength and necessary visibility that trans women on the Island need.
Third but not least, we have Villano Antillano, the sensation of the moment. Villano is a 27-year-old trans Puerto Rican woman that has recently become one of the most iconic Spanish-language rappers by making memorable worldwide appearances in Spain, Argentina, Mexico and Puerto Rico.
In 2022, Villano launched to fame with her collaboration with Argentine producer, Bizarrap. Her music has reached the Billboard Argentina Hot 100 and Billboard Spain Hot 100, and she is the first trans and nonbinary artist to get the Top 50: Global on Spotify charts. Last week, Villano was nominated for "Premio Lo Nuestro," becoming the first trans artist in the awards' women's category for Breakthrough Female Artist of the Year. The iconic Premio Lo Nuestro is a Spanish-language award show honoring the best Latin music of the year.
I met Villano a few years ago in 2015, and I witnessed her passion for music and women's rights since day one. I had the privilege to learn from her how to become more aware of the struggles of Puerto Ricans, trans women and the necessity of creating more safe spaces for women in Puerto Rico. Congratulations Villano.
These victories send a solid message to young people everywhere: LGBTQ people, women and Latinas can dream bigger and honestly believe anything is possible. The above is a tangible reminder to our youth generations that every single vote matter and that expanding society to integrate more voices is what real democracy is all about. Seeing characters serving in power positions like judges, getting nominated for music awards, or winning beauty pageants, gives LGBTQ youth the hope that they can make it too. These three wonderful and talented women will allow future generations to dream and aspire to be anything they want.
Thank you, Gina, thank you, Daniela, and thank you, Villano, for allowing us to dream, dream of becoming, and succeed.
Judy Heumann helped so many of us with disabilities to be out and proud
'Like the color of my eyes or the color of my hair, it is a part of who I am'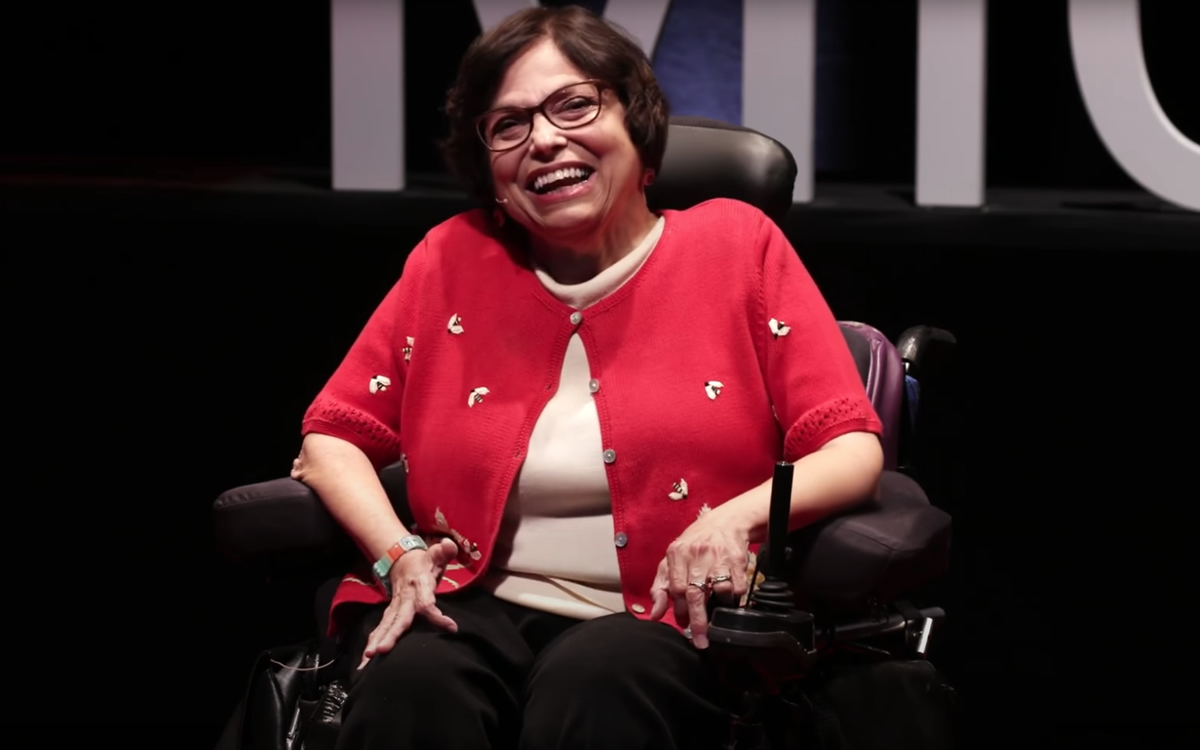 When I was growing up, people like me, who were disabled, were usually met with scorn, pity and exclusion.
On March 4, Judith (Judy) Heumann, a founder of the disability rights movement, died at 75 in Washington, D.C.
For decades, Heumann, who contracted polio when she was 18 months old, was a leader of a civil rights movement that changed the lives of millions of folks like me.
Judy (so many of us, whether we knew or not, connected with her on a first-name basis), was known as the "mother" of the disability rights movement. She was the Harvey Milk of our struggle.
You might think: why should LGBTQ people care about the passing of a disability rights leader?
Here's why: Nearly, 20 percent of people in this country have a disability, according to the U.S. Census Bureau. This includes LGBTQ+ people. An estimated three to five million people are queer and disabled.
Studies, including a study by the Map Advancement Project, reveal that queer people are more likely than non-queer people to become disabled. We face the double-whammy of anti-queer and disability-based discrimination. The MAP study reported that of the more than 26,000 transgender people surveyed, 39 percent reported having a disability.
If you're queer and have a disability (blindness, epilepsy, cerebral palsy, psychiatric disorder, etc.), you've likely run up against employers who don't want to hire you or restaurants who don't care to serve you. If you're a queer parent of a disabled child, you've probably had to fight to get your kid the education they need.
These battles are hard. But, thanks to Heumann and the movement she led, there are ways — from the Americans with Disabilities Act to working the media — to fight this injustice.
Heumann, who at 29 led a month-long protest that was the Stonewall of the disability rights movement, and in her 70s was the star of the fab, Oscar-nominated documentary "Crip Camp," was a powerhouse of energy, discipline, hard work and humor. She was a quintessential bad ass who worked for justice 24/7, and kicked your butt if you didn't."Kathi, get your self together!" commanded the voice over the phone, "or you won't get anything done."
It was 1987, and I was writing my first news story. I was interviewing Heumann about an historic protest that she'd led a decade earlier. It was the 10th anniversary of what is believed to be the longest non-violent sit-in a federal building.
In April 1977, more than 100 disabled people took over the (then) Health, Education and Welfare building in San Francisco. President Richard Nixon had signed the Rehabilitation Act into law in 1973. But, regulations, known as "504," a section of the Act that prohibited discrimination against disabled people by institutions (schools, hospitals, etc.) receiving federal funding, hadn't been signed. After protesting in the San Francisco building for a month and in Washington, D.C. (including at then President Jimmy Carter's church), the "504″ regulations were signed.
Heumann, who was an official in the Clinton administration and a special adviser in the Obama State Department, was tough, kind, and proud of herself and the movement that she founded.
For Heumann, who is survived by her husband and brothers, disability was a normal part of life, not a tragedy.
"I never wished I didn't have a disability," Heumann wrote in her memoirs "Being Heumann: An Unrepentant Memoir of a Disability Rights Activist."
When Heumann was a child, disabled children were often institutionalized. Like being queer, being disabled wasn't considered to be normal then.
Doctors advised Heumann's parents to send Judy to an institution when she was a child. But her parents, who were Jewish and had fled Nazi Germany, refused. This experience turned her mother and father against institutionalizing her, Heumann wrote in her memoir.
"If I'd been born just 10 years earlier and become disabled in Germany, it is almost certain the German doctor would also have advised that I be institutionalized," Heumann wrote, "The difference is that instead of growing up being fed by nurses in a small room with white walls and a roommate, I would have been taken to a special clinic, and at that special clinic, I would have been killed."
Just as it is if you're queer, if you're disabled, if you want to respect yourself, you need to be out and proud.
Judy more than anyone I've ever known, helped so many of us with disabilities to be out and proud. She taught us that being disabled isn't something to be ashamed of. That it's an important aspect of who we are.
Her disability, Judy often said, is, "Like the color of my eyes or the color of my hair, it is a part of who I am."
I knew Judy only from interviewing her over the years and being on an episode of her podcast "The Heumann Perspective." But Judy, whether you'd known for decades or just a few months, made you feel like you were a friend. She'd advise you, cheer you on and challenge you over the phone, in texts and on Zoom.
She almost got me, a non-make-up wearing lesbian, to wear lipstick (so I wouldn't look like a ghost on her podcast). Earlier this winter, Judy wondered why I didn't put my disability on my resume. Being nervous could be good, she said, when I was scared of reading at a poetry festival.
"If you don't respect yourself and if you don't demand what you believe in for yourself, you're not going to get it," Judy said.
Thank you, Judy for teaching us to respect ourselves and to demand our rights! R.I.P., Judy!
Kathi Wolfe, a writer and a poet, is a regular contributor to the Blade.