Everyone has a story and this one's fascinating
'Waterfalls, The Moon and Sensible Shoes' follows one lesbian life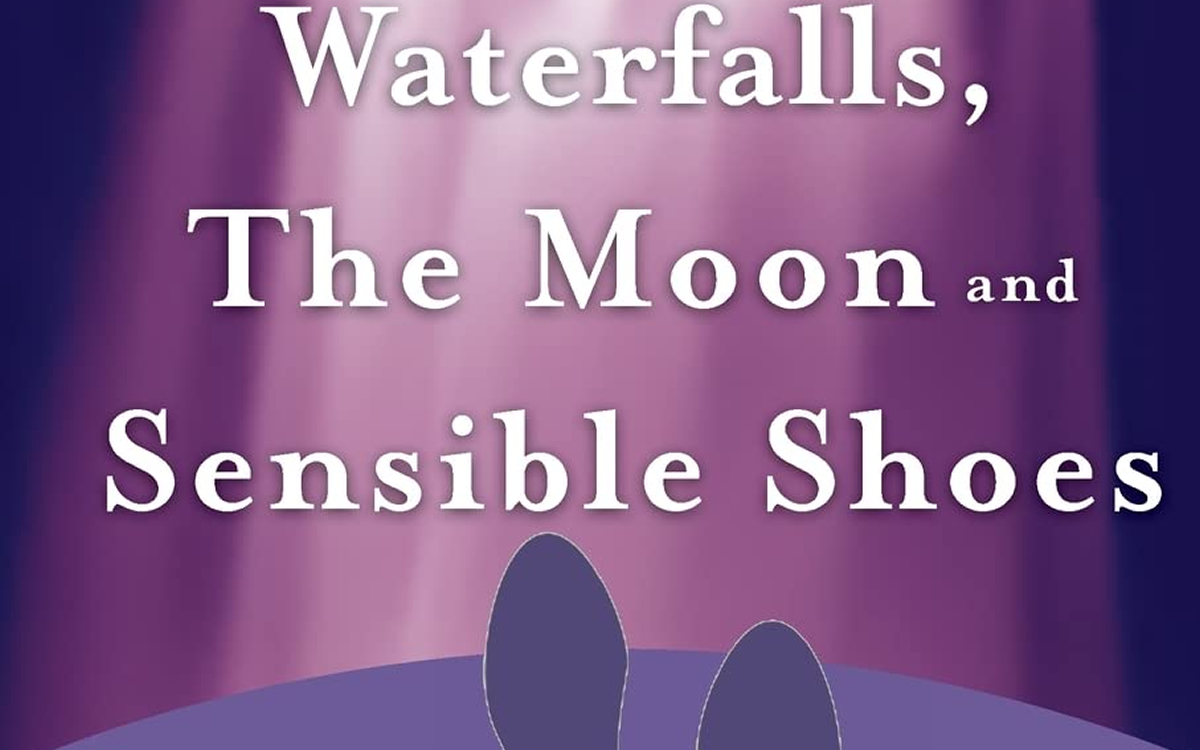 'Waterfalls, The Moon and Sensible Shoes'
By Jill P. Strachan
c.2021, $12/225 pages
Everybody has a story.
The experiences might be similar, but never the same. One person can relate their experiences, someone else can share, and a third person had totally a different viewpoint, even if they were all in the same place at the same time. In "Waterfalls, The Moon and Sensible Shoes" by Jill P. Strachan, you'll read about "One Lesbian Life."
For most of her life, Strachan was a child of the world: her father was a diplomat, and she spent most of her childhood in Pakistan, playing with the children of other diplomats, embassy staff, and workers. Strachan says they "amused themselves" with games they made up, and she liked to write in her diary.
When she was almost 12 years old, she was sent to a boarding school in Virginia, and while it was fun at first, "the shine of being on my own wore off within one month," she says. Getting along with teachers was not easy; "loneliness, difference, and angst" were also issues she had to tackle. She joined the basketball team, learning to her chagrin that the rules of play stateside were different for boys and for girls.
Other things were different, too: She began dating boys and suffering heartbreak from it – until college, when a younger, "vibrant," outspoken, brave and brassy girl asked Strachan if she'd ever "'thought about being a Lesbian."
Strachan says she "sensed danger" and waived the girl away, but by 1974, the two of them were in a relationship that they had to keep hidden, furtively sneaking in and out of one another's rooms to avoid detection.
"What we were doing was illegal and we, ourselves, were illegal for loving each other," says Strachan. "To be together, we were forced to be clandestine, but this hardly diminished our individual desires."
Everybody has a story.
Stepping back six decades or more, author Jill P. Strachan tells hers, through diary entries, letters, and notes. Anecdotal memories also feature strongly in "Waterfalls, The Moon and Sensible Shoes," giving readers a large sense of what it was like for one woman to come to terms with her sexuality at a time when societal acceptance was nil.
While readers may struggle with the non-linear telling of this life story, Strachan entertains with her tales of travel and of meeting people who would impact her life. She writes of the men and women she loved, including men she helplessly watched die of AIDS; she also writes of the activists she knew, and of the partner she loves now.
"Waterfalls, The Moon and Sensible Shoes" is a widespread book that may be a challenge to follow but Strachan's experiences can't be missed. Find this book, because everyone has a story and this one's fascinating.
The Blade may receive commissions from qualifying purchases made via this post.
Reading 'Blue Hunger' is like watching a Stanley Kubrick film
Lush, dreamlike, and you won't be able to stop thinking about it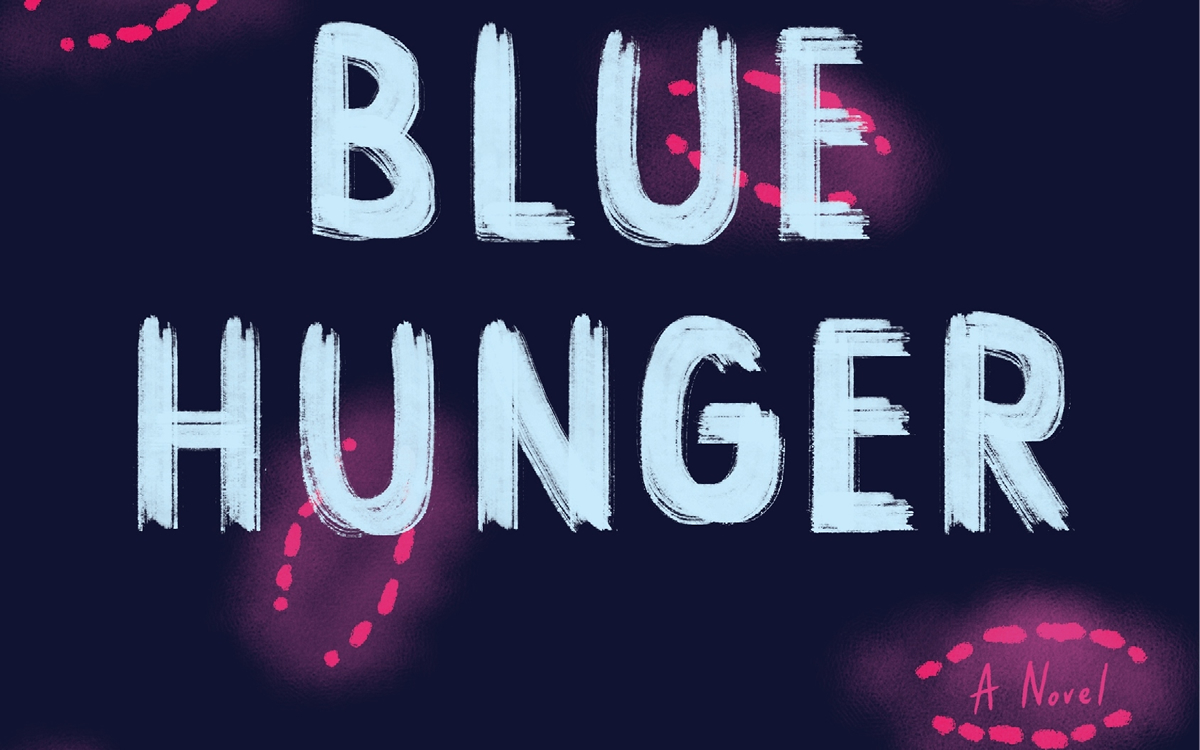 'Blue Hunger'
By Viola Di Grado, translated by Jamie Richards
c.2023, Bloomsbury
$27/ 216 pages
You can't stop thinking about it.
It's been rolling around in your mind since it happened and you can't stop. You replay it over and over, how it started, how it progressed, why it ended. You wonder if it'll happen again and in the new novel "Blue Hunger" by Viola Di Grado, you wonder if you truly want it to.
Shanghai was not her first choice for a place to live. Sometimes, she wasn't really even sure why she came there, except that it was Ruben's dream.
For months and months, he spoke of Shanghai, showed her maps, talked of a life as a chef living in a high-rise apartment, and he taught her a little bit of the language. She never fully understood why Ruben loved China and she never thought to ask before her other half, her twin brother, her only sibling died.
She was brushing her teeth when it happened. Now, weeks later, she was in his favorite city, a teacher of Italian languages in a Chinese culture, alone, friendless. Then she met Xu.
It happened at the nightclub called Poxx and she later wondered, with a thrill, if Xu had been stalking her. Xu claimed that she was a student in the Italian class, but though she was usually good with faces, she didn't remember the slender, "glorious" woman with milk-white skin and luminous eyes.
She did remember the first place she and Xu had sex.
It was a hotel, but Xu liked it outside, too; in public, on sidewalks, in abandoned buildings, and in crowded nightclubs. They took yellow pills together, slept together in Xu's squalid apartment; she told Xu she loved her but never got a reply except that Xu starting biting.
Xu had used her teeth all along but she started biting harder.
Soon, she was bleeding, bruising from Xu's bites, and seeing people in the shadows, and she began to understand that Ruben wouldn't have liked Xu at all.
You know what you want. You're someone with determination. And you may want this book, but there are a few things you'll need to know first.
Reading "Blue Hunger" is like watching a Stanley Kubrick movie. It's surreal, kind of gauzy, and loaded with meanings that are somewhat fuzzy until you've read a paragraph several times – and even then, you're not quite sure about it. Author Viola Di Grado writes of sharp, unfinished mourning with a grief-distracting obsession layered thickly on top, of control and submission, and while the chapters are each brief, they feel too long but not long enough. There are so many questions left dangling within the plot of this story, so many small bits unsaid, but also too much information of the mundane sort. You'll feel somewhat voyeuristic with this book in your hands, until you notice that the sex scenes here are humidly uber-fiery but not very detailed.
Overall, then, "Blue Hunger" is different but compelling, short enough to read twice, quickly. It's lush, dreamlike, and once started, you won't be able to stop thinking about it.
The Blade may receive commissions from qualifying purchases made via this post.