Author wrestles with the nature of lies in 'Girl I Am'
Gibney imagines her life as a series of struggles with her birth mother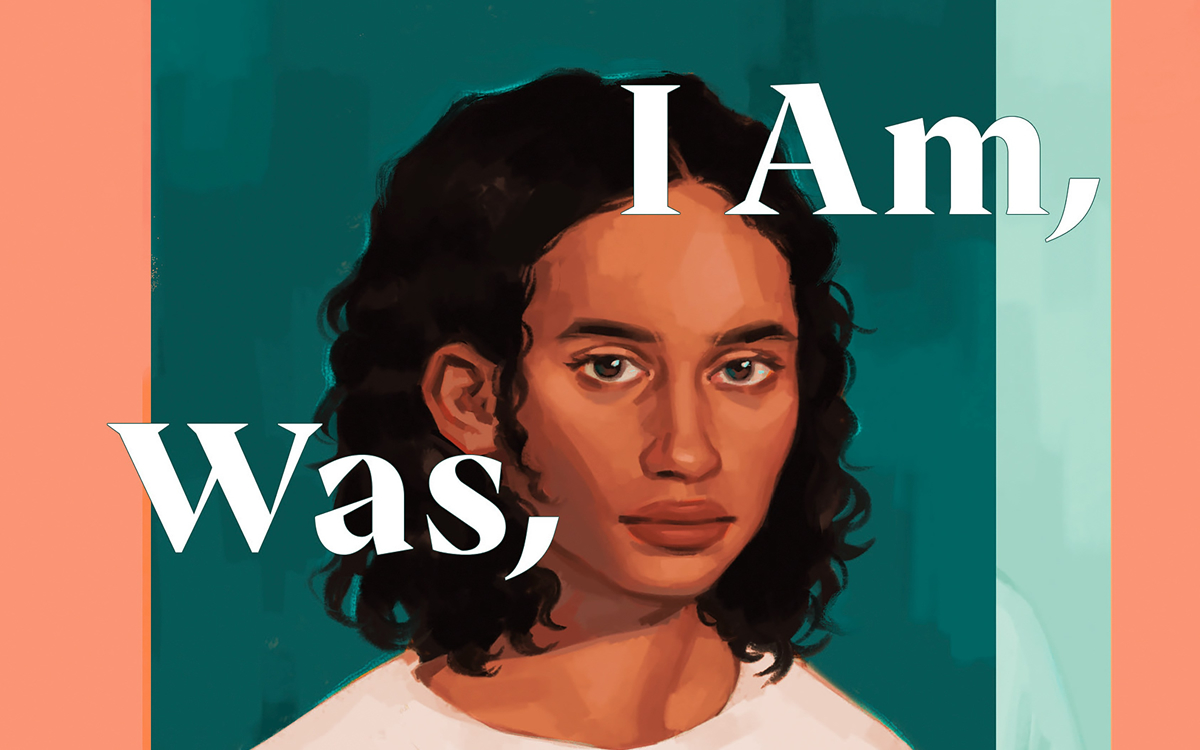 'The Girl I Am, Was, and Never Will Be'
By Shannon Gibney
c.2023, Dutton
$18.99 245 pages
It's OK. You'll just make it up.
Not the right toys when you were a kid? No problem, you had your imagination. No impressive friends to brag on? You can always pretend to know the rich, famous, or infamous. Boring job, cheap house, hoopty car? It's fine, you can conjure whatever you want and who cares? As in the new book, "The Girl I Am, Was, and Never Will Be" by Shannon Gibney, it's all a fantasy anyhow.
There are facts. Provable, honest facts.
Shannon Gibney was born Jan. 30, 1975, in Ann Arbor, Mich. So was Erin Powers. Both were daughters of a Black petty criminal, and a white lesbian mother who struggled to give them up.
Another fact: Shannon was Erin, before she was adopted.
Shannon grew up in a middle-class white family with two brothers, a good education, toys, vacations, and stability. She had a "short relationship" with her birth father when she was an adult, and a longer (but shaky) one with her birth mother, which made her wonder what life might have been like, had she been raised as Erin.
When Erin was 19, she learned that her mother was dying of breast cancer, and wasting what life she had left. At 10, Erin had to learn to get along with her mother's latest girlfriend; and she had to listen to racism from the white side of her family. Also at 10, she saw a spiraled portal and another girl who looked like her, but she didn't entirely understand it.
Every year on her birthday, her mother mourned an adoption she never wanted to happen.
When Shannon was 10 years old, she was cruel to a boy who liked her, and she wasn't sure why. When she was 19, her parents loaned her their car so she could visit her birth mother and her birth mother's partner. And at 35, she was reminded of the legacy her mother left her, one she must be "diligent" about for the rest of her life.
A dozen pages or so into "The Girl I Am, Was, and Never Will Be," author Shannon Gibney wrestles with the nature of lies, explaining that her book does, and does not, use "manufactured literary devices." In other words, get ready for one really weird read.
And it remains as such, until you understand what's going on: the story here is fiction mixed with fact, an imaginary life framed by a real one. "Erin" is the fiction, as Gibney imagines her life as a series of struggles, personal and otherwise, living with her birth mother. "Shannon" is Gibney's story of finding out who she is and where she came from. The tales merge and diverge, neither with a lot of sense until you're well past the halfway mark of this book.
Can you stick with it that long? Readers ages 15 and up might at least try; you'll lose a little time adjusting to "The Girl I Am, Was, and Never Will Be," but don't worry. You'll make it up.
The Blade may receive commissions from qualifying purchases made via this post.
Reading 'Blue Hunger' is like watching a Stanley Kubrick film
Lush, dreamlike, and you won't be able to stop thinking about it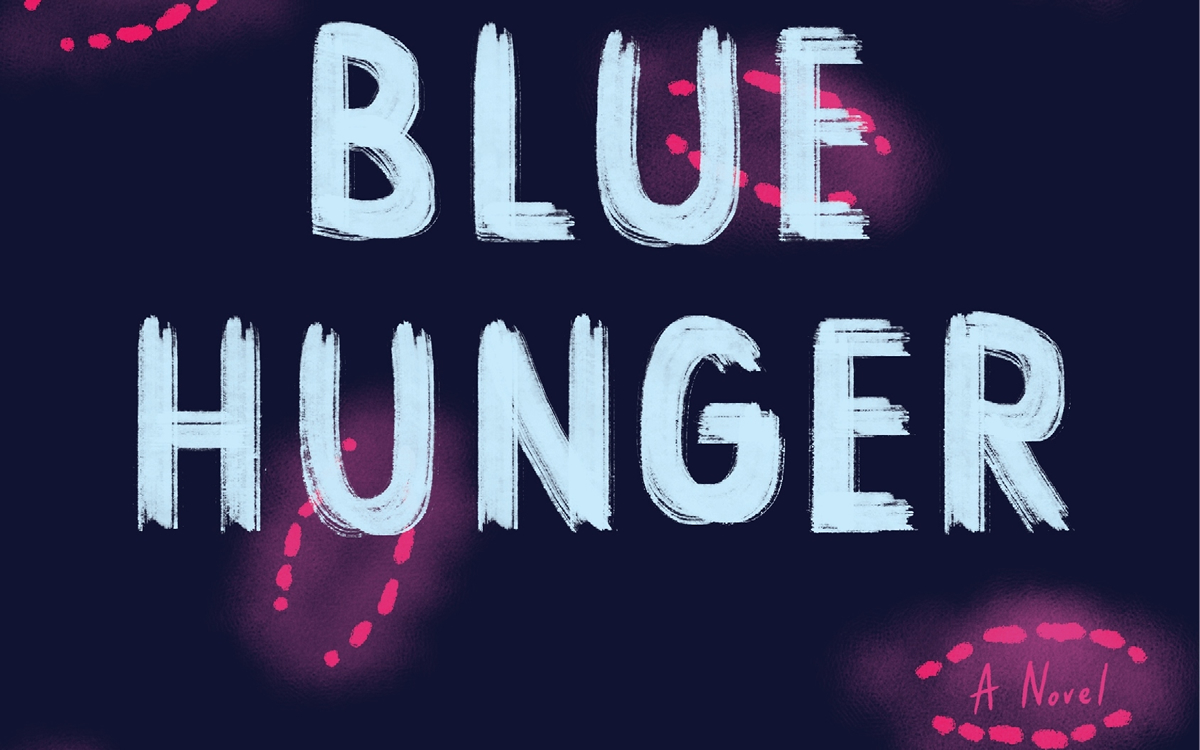 'Blue Hunger'
By Viola Di Grado, translated by Jamie Richards
c.2023, Bloomsbury
$27/ 216 pages
You can't stop thinking about it.
It's been rolling around in your mind since it happened and you can't stop. You replay it over and over, how it started, how it progressed, why it ended. You wonder if it'll happen again and in the new novel "Blue Hunger" by Viola Di Grado, you wonder if you truly want it to.
Shanghai was not her first choice for a place to live. Sometimes, she wasn't really even sure why she came there, except that it was Ruben's dream.
For months and months, he spoke of Shanghai, showed her maps, talked of a life as a chef living in a high-rise apartment, and he taught her a little bit of the language. She never fully understood why Ruben loved China and she never thought to ask before her other half, her twin brother, her only sibling died.
She was brushing her teeth when it happened. Now, weeks later, she was in his favorite city, a teacher of Italian languages in a Chinese culture, alone, friendless. Then she met Xu.
It happened at the nightclub called Poxx and she later wondered, with a thrill, if Xu had been stalking her. Xu claimed that she was a student in the Italian class, but though she was usually good with faces, she didn't remember the slender, "glorious" woman with milk-white skin and luminous eyes.
She did remember the first place she and Xu had sex.
It was a hotel, but Xu liked it outside, too; in public, on sidewalks, in abandoned buildings, and in crowded nightclubs. They took yellow pills together, slept together in Xu's squalid apartment; she told Xu she loved her but never got a reply except that Xu starting biting.
Xu had used her teeth all along but she started biting harder.
Soon, she was bleeding, bruising from Xu's bites, and seeing people in the shadows, and she began to understand that Ruben wouldn't have liked Xu at all.
You know what you want. You're someone with determination. And you may want this book, but there are a few things you'll need to know first.
Reading "Blue Hunger" is like watching a Stanley Kubrick movie. It's surreal, kind of gauzy, and loaded with meanings that are somewhat fuzzy until you've read a paragraph several times – and even then, you're not quite sure about it. Author Viola Di Grado writes of sharp, unfinished mourning with a grief-distracting obsession layered thickly on top, of control and submission, and while the chapters are each brief, they feel too long but not long enough. There are so many questions left dangling within the plot of this story, so many small bits unsaid, but also too much information of the mundane sort. You'll feel somewhat voyeuristic with this book in your hands, until you notice that the sex scenes here are humidly uber-fiery but not very detailed.
Overall, then, "Blue Hunger" is different but compelling, short enough to read twice, quickly. It's lush, dreamlike, and once started, you won't be able to stop thinking about it.
The Blade may receive commissions from qualifying purchases made via this post.